Body+
Meet the smartest smart scale
Body+ gives a comprehensive picture of your body composition to help you make smarter choices that can have a significant impact on meeting your weight and fitness goals.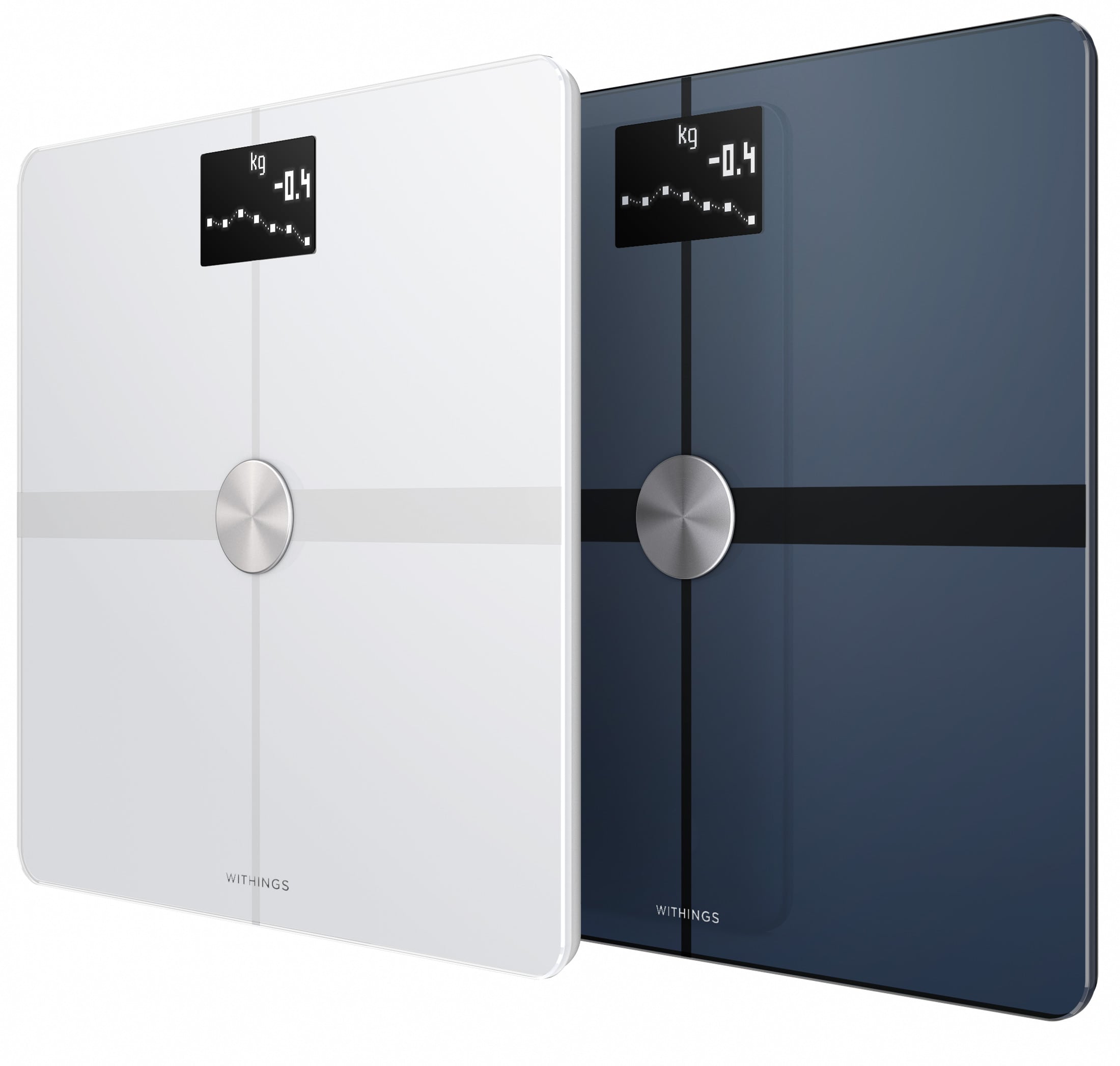 Knowledge is health power
Body+ high precision smart scale sets you on track for better health as it provides detailed insights about the impact on body fat, muscle mass, and total body water, with every lifestyle change you make.
56.3%

22.9

79.2%

16.6%

4.2%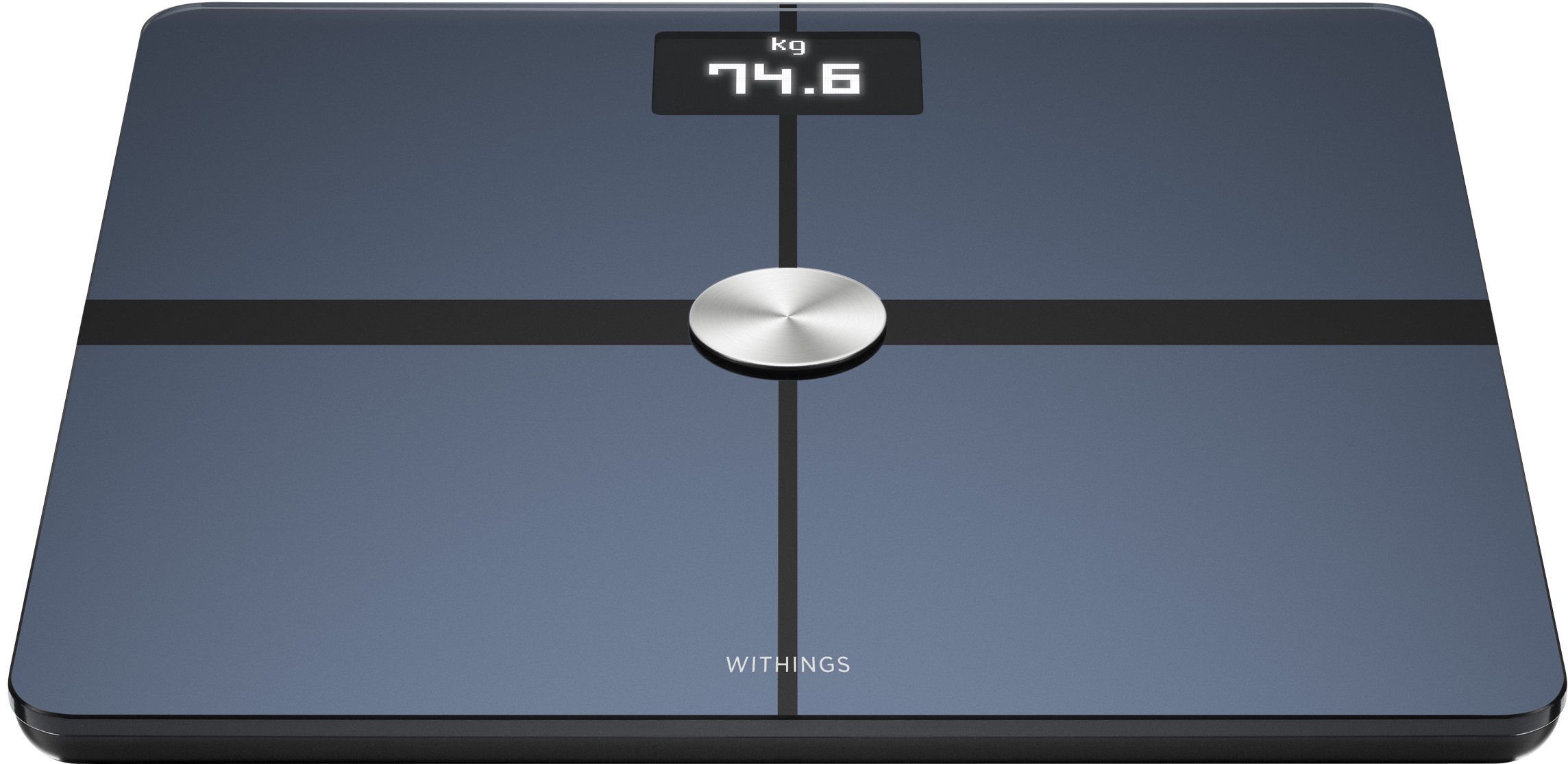 Best Smart Scale Overall in 2020

Best Bathroom Scale in 2020
FitRated
Best Smart Scale Overall in 2020
Most user friendly smart scale

Best Smart Scale 2019 for Bonus features
The most accurate smart scale on the market
Source: Weight performance test realized on scales with similar price range performed by SGS, an independent laboratory in August 2021
@MikeTM
Body+ user
Works perfectly, easy to set up and has given me the kickstart I needed to lose weight.
Read more user reviews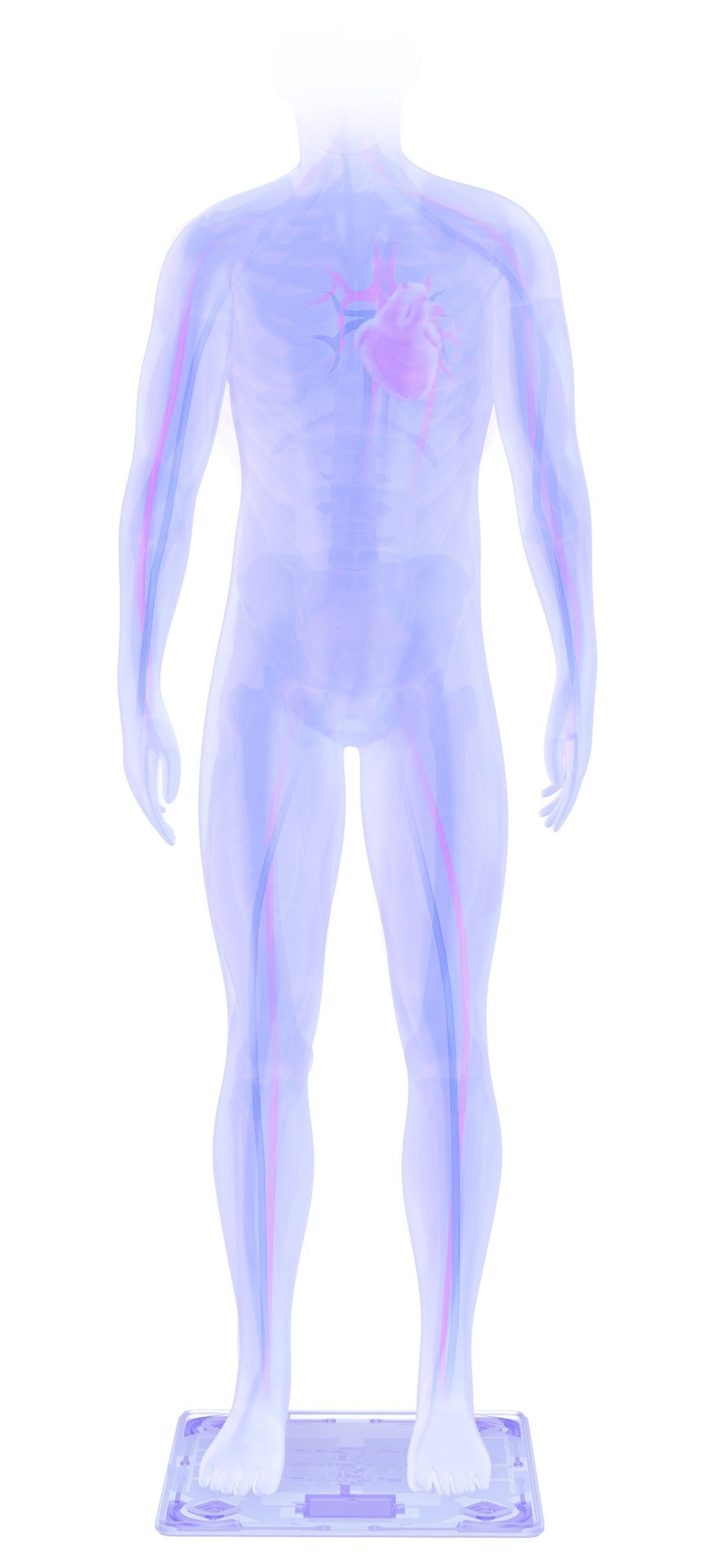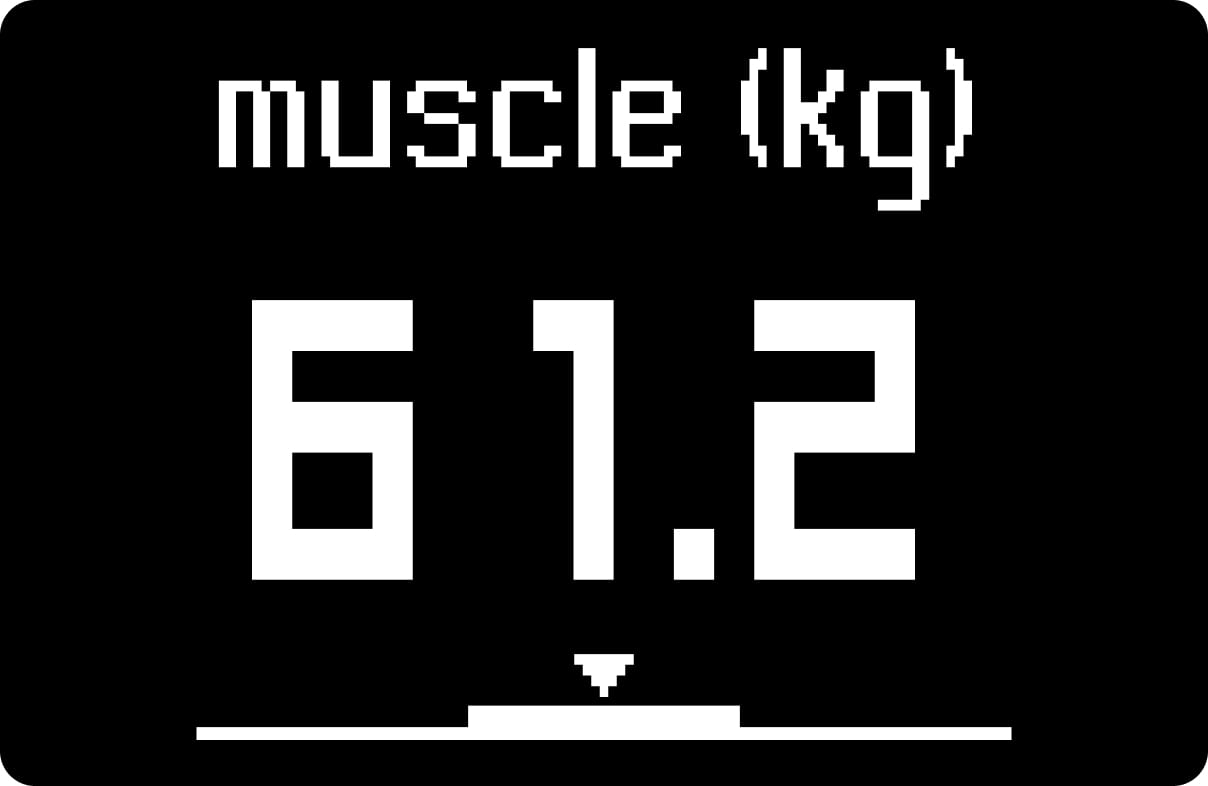 Muscle is denser than fat, so for those who exercise regularly and see a weight increase, this may be due to adding lean muscle tissue, not fat.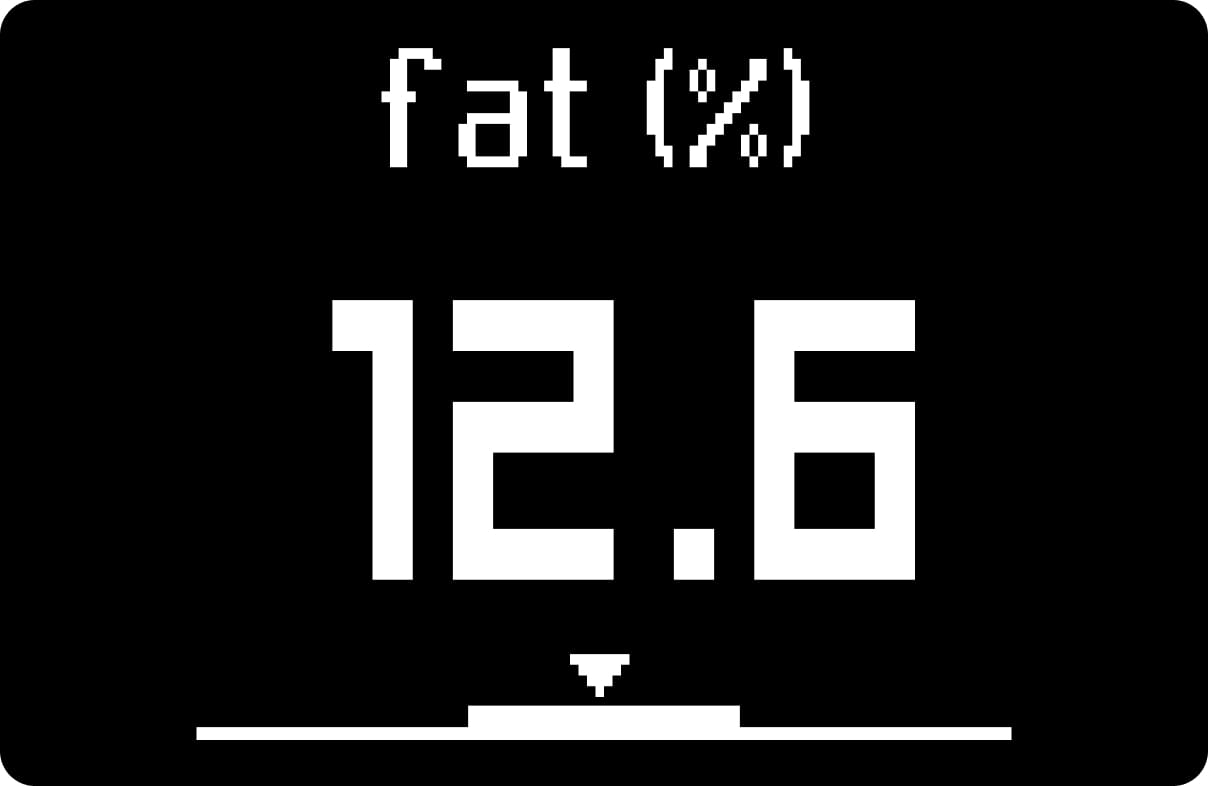 Your body needs fat, but excess fat can be a risk factor for diseases like heart disease, type 2 diabetes, and high blood pressure. Understanding your weight's relationship to body fat puts you at an advantage in your journey to better health.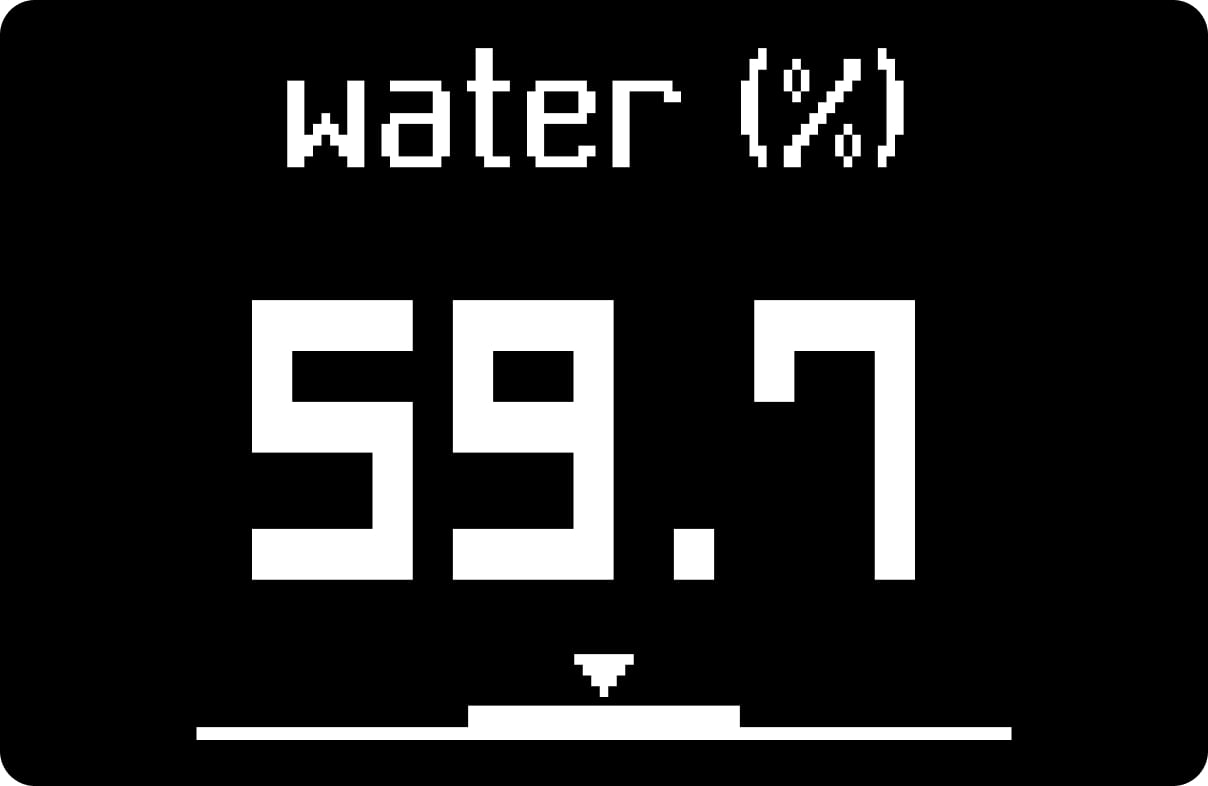 Being well-hydrated may help improve focus, sports performance, and general well-being. Additionally, monitoring total body water both before and after physical activity can help identify how much water was lost so athletes can fully rehydrate their bodies.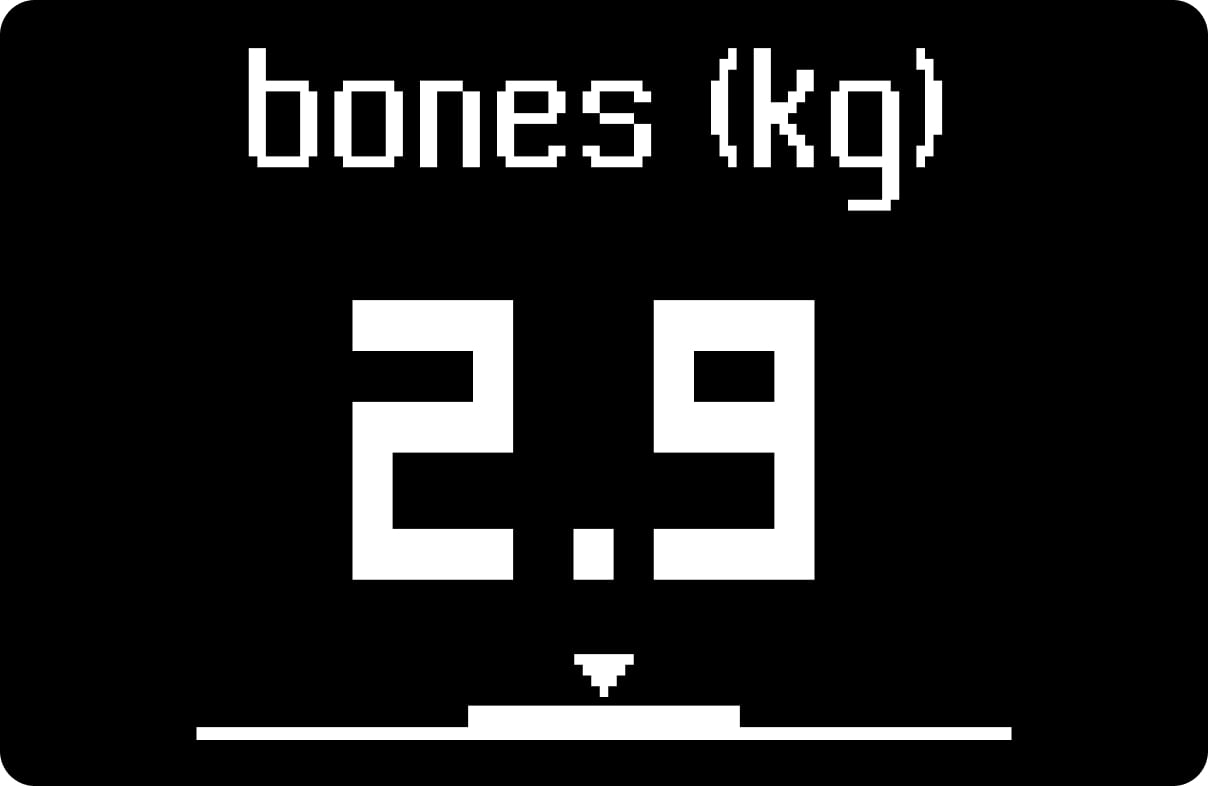 Bone mass may not vary much in the short term, but it is important to track bone mass over time to look for changes in the long term.
Bioelectrical impedance technology
Advanced sensors work via an undetectable current that can compute body composition using our exclusive algorithms.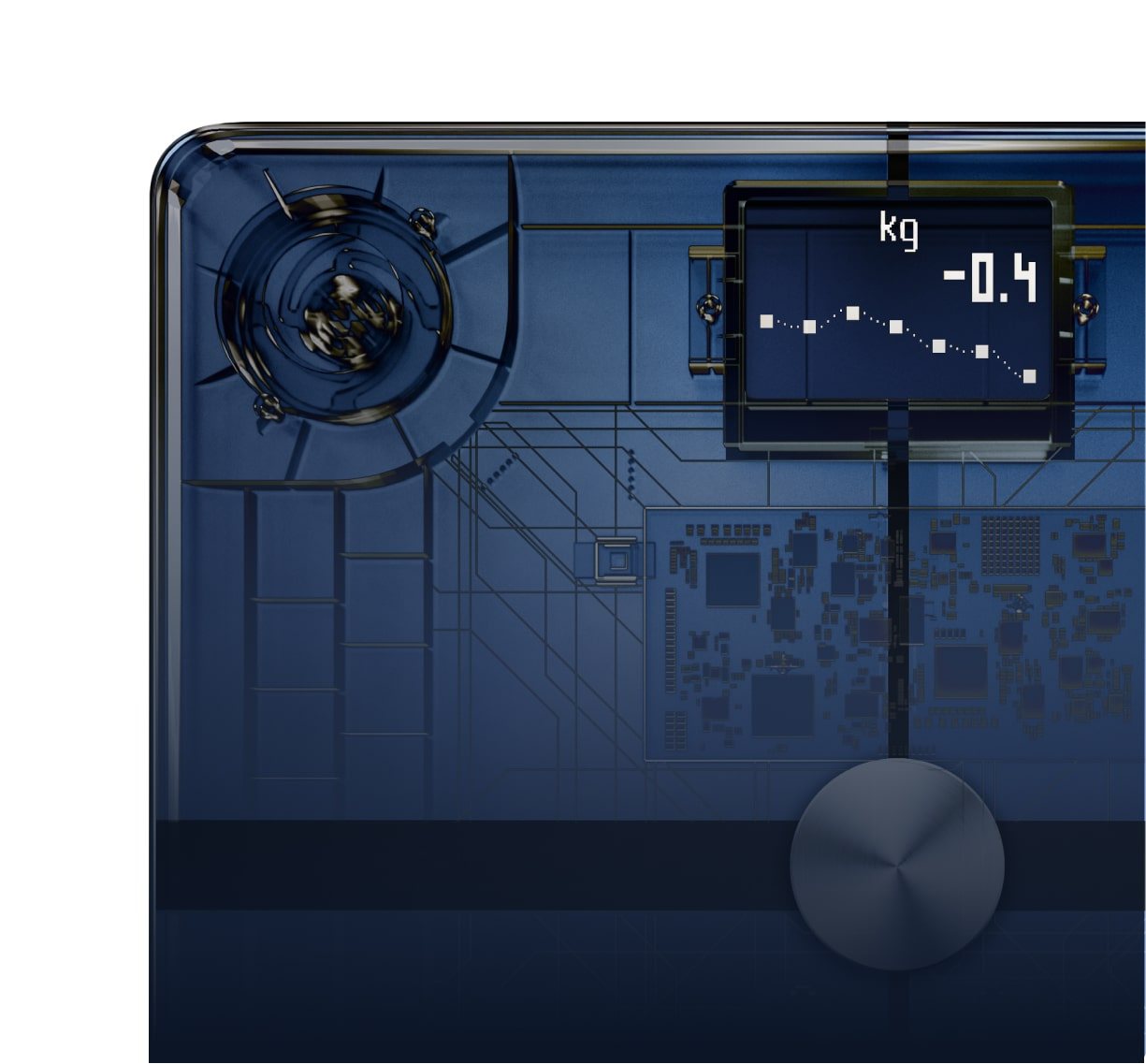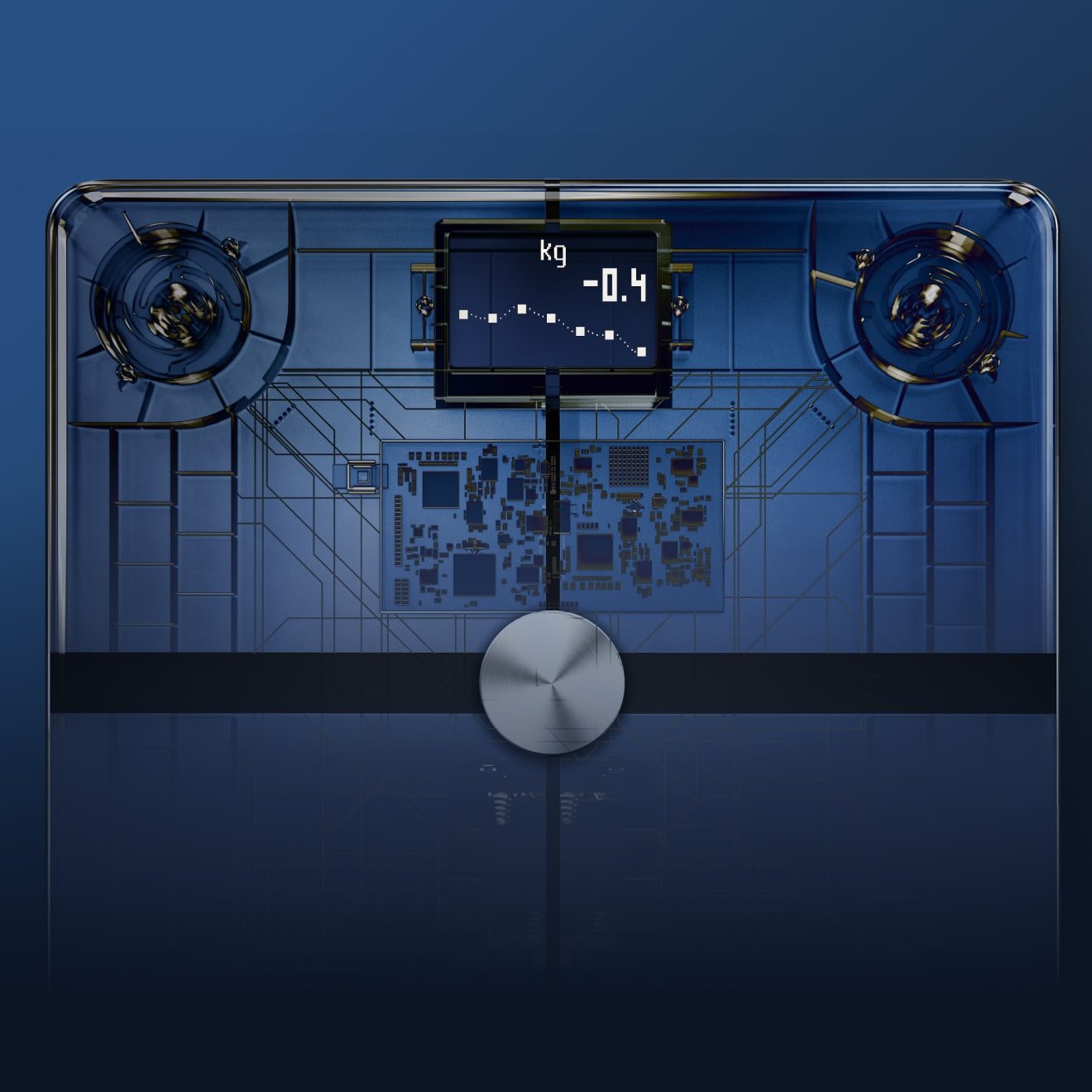 Bioelectrical impedance technology
More than just weight
Withings Body+ uses bioelectrical impedance analysis (BIA) to estimate body composition.
The scale assesses body fat and water percentage, as well as muscle and bone mass, to help people take steps toward a healthier lifestyle.
All of these measurements are taken automatically each time someone steps on the scale.
How it works
In BIA, the scale sends a safe, low-amplitude electrical current through the body, measuring the resistance of biological tissues to the flow of this current. In this way, the scale can assess body composition using scientifically validated equations.
By measuring the voltage drop between the other two electrodes, located at the heels of the left and right feet, the scale can measure impedance, which can then be used to calculate an estimate of fat-free body mass and, by difference with body weight, fat mass.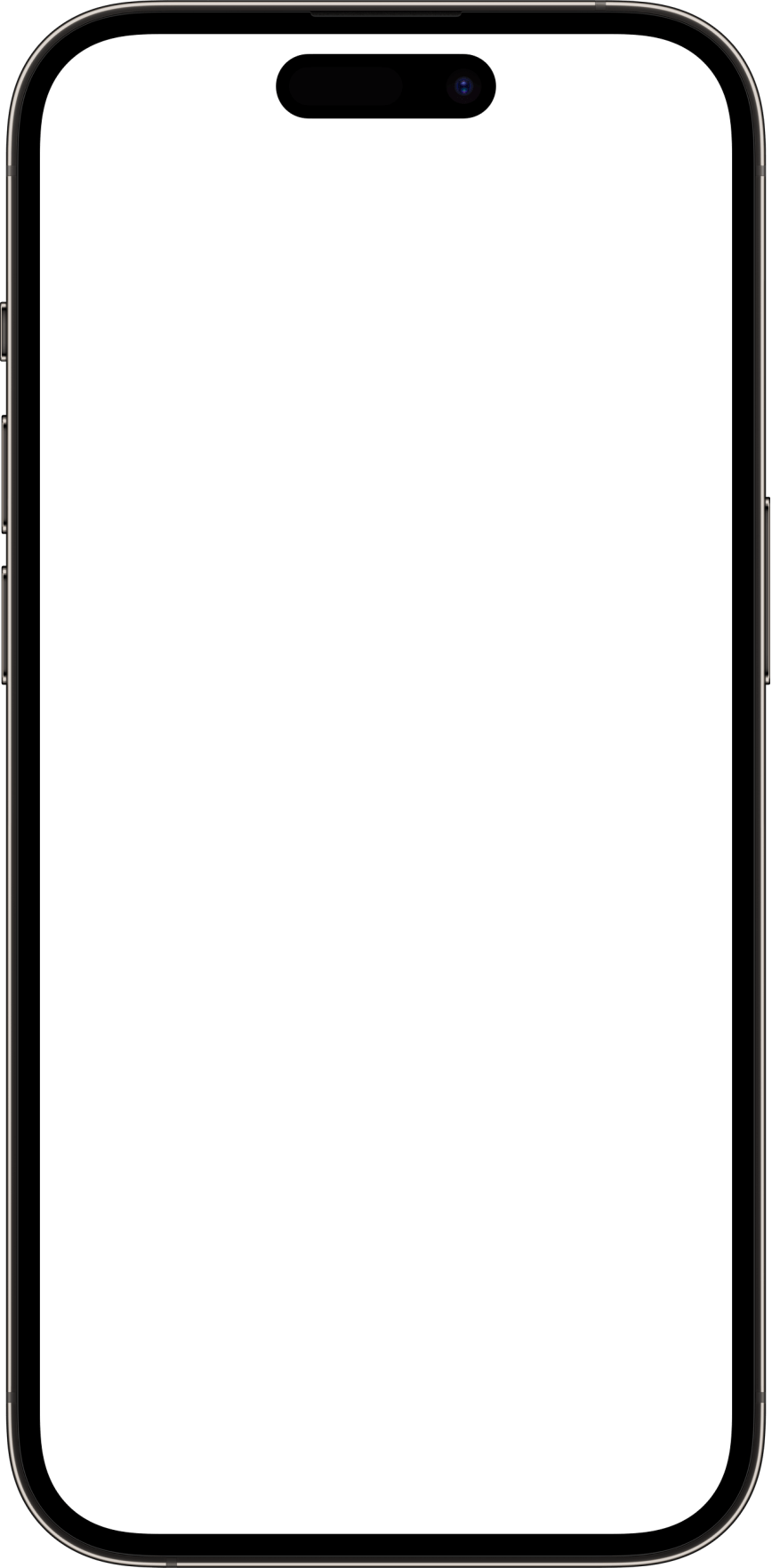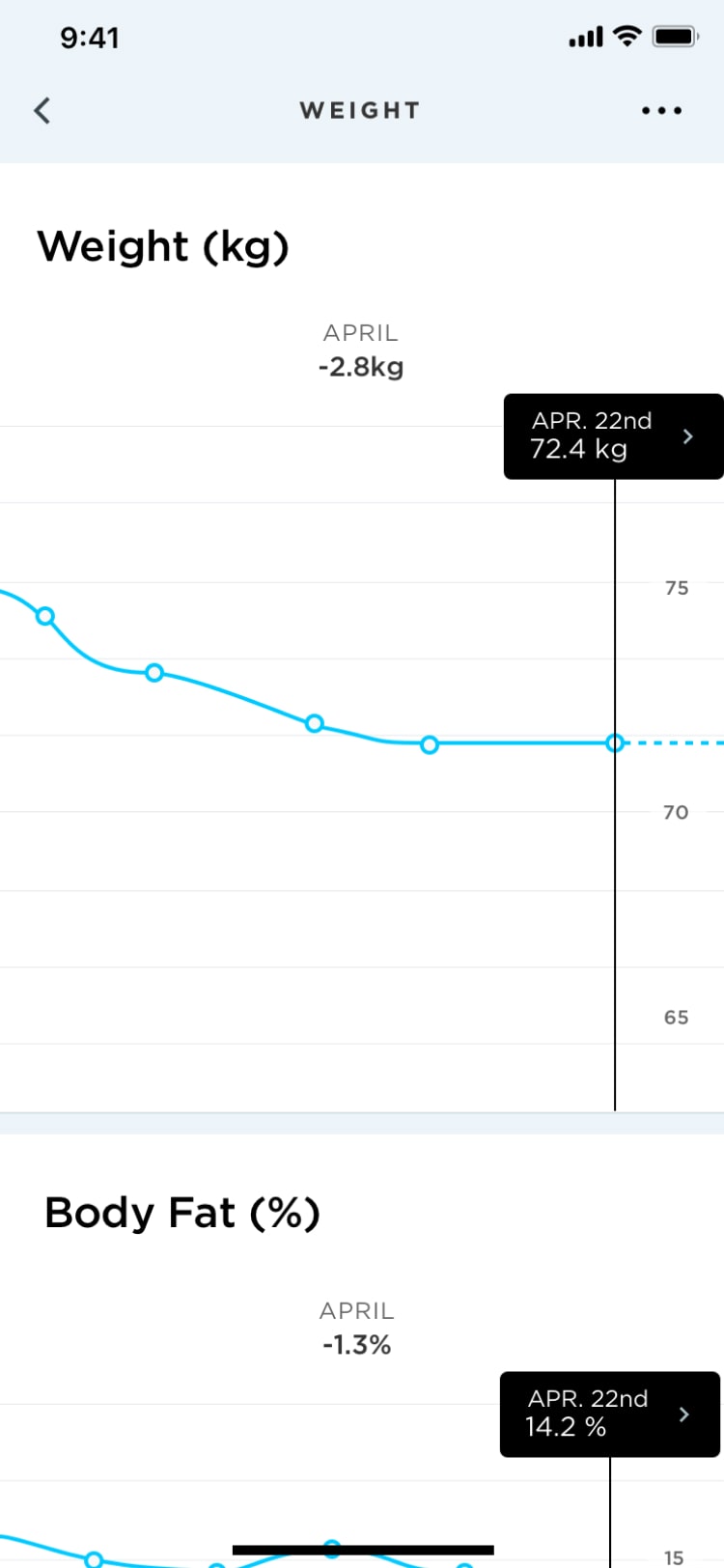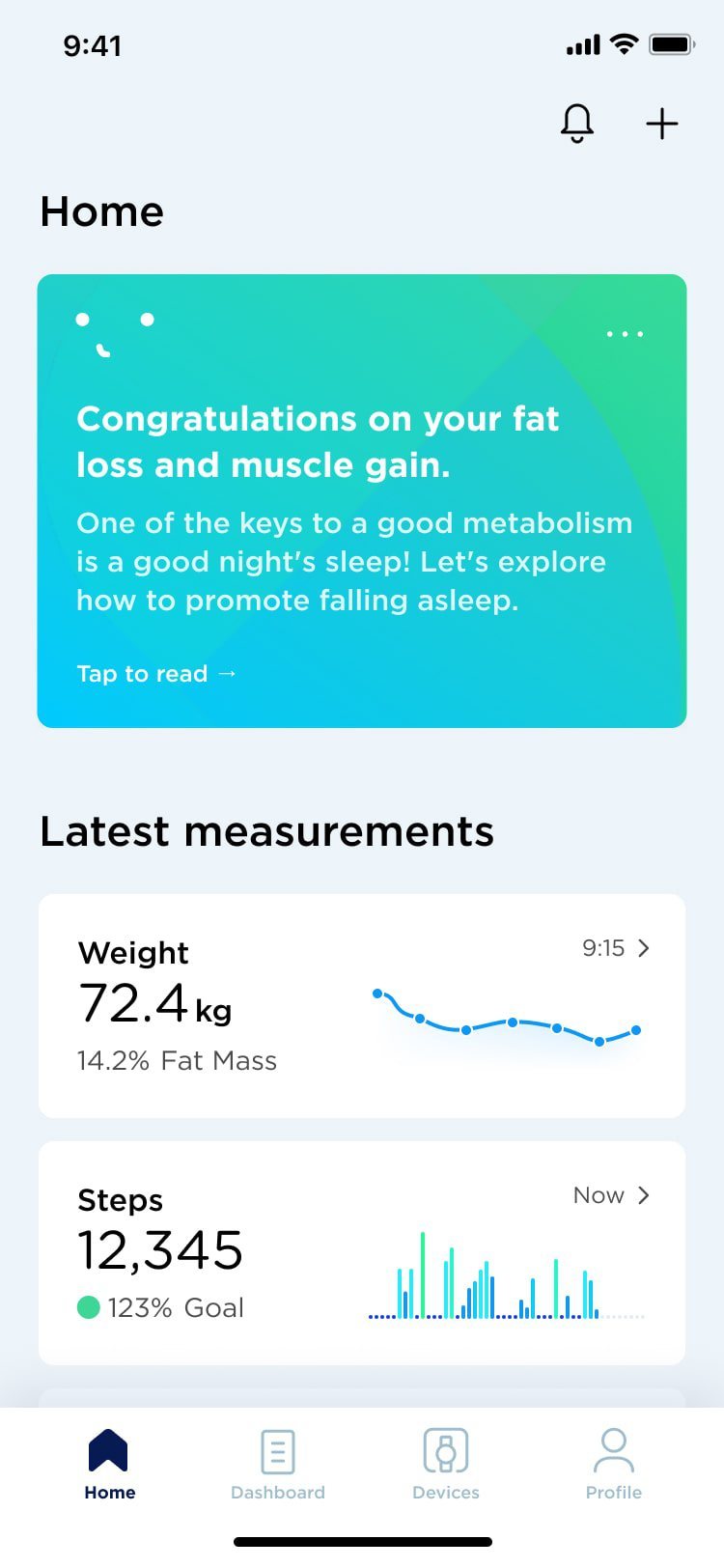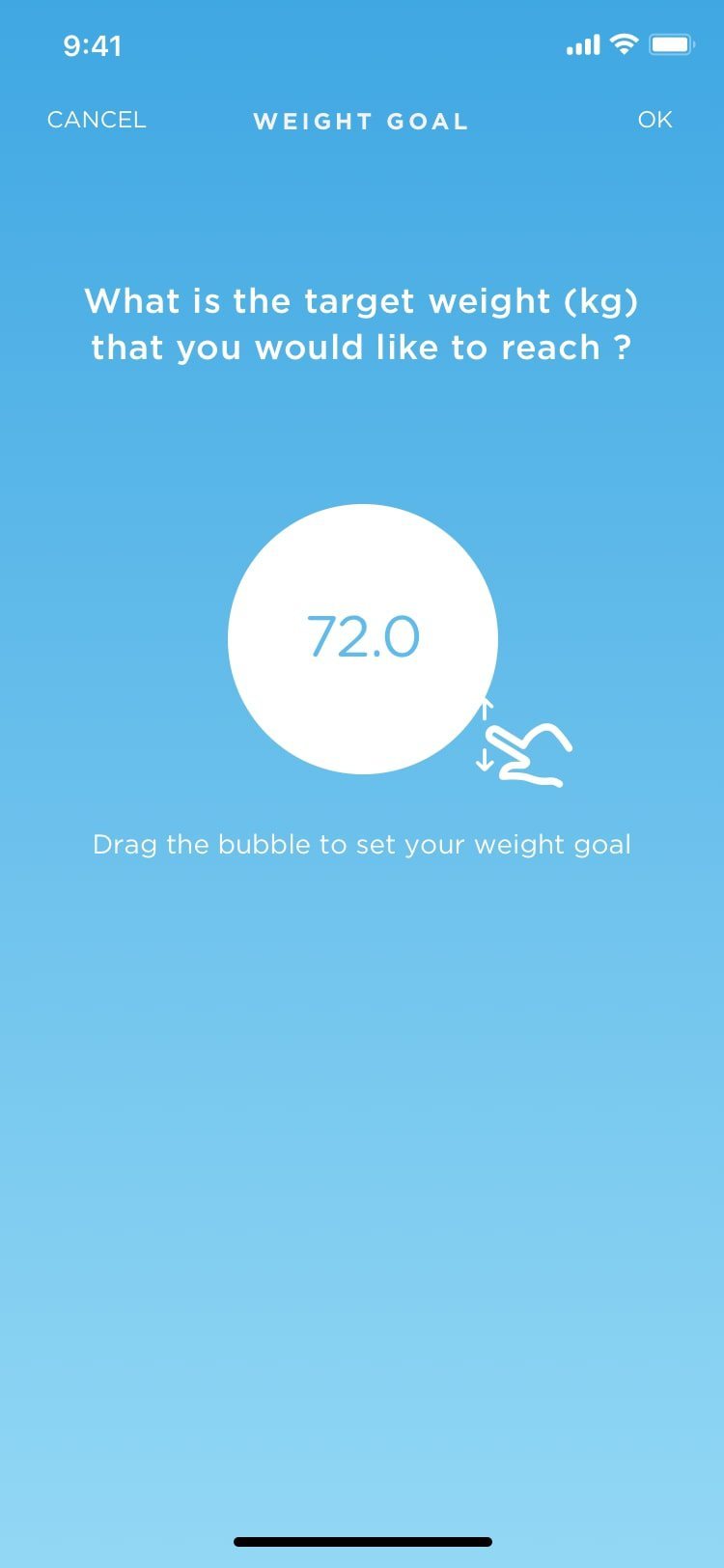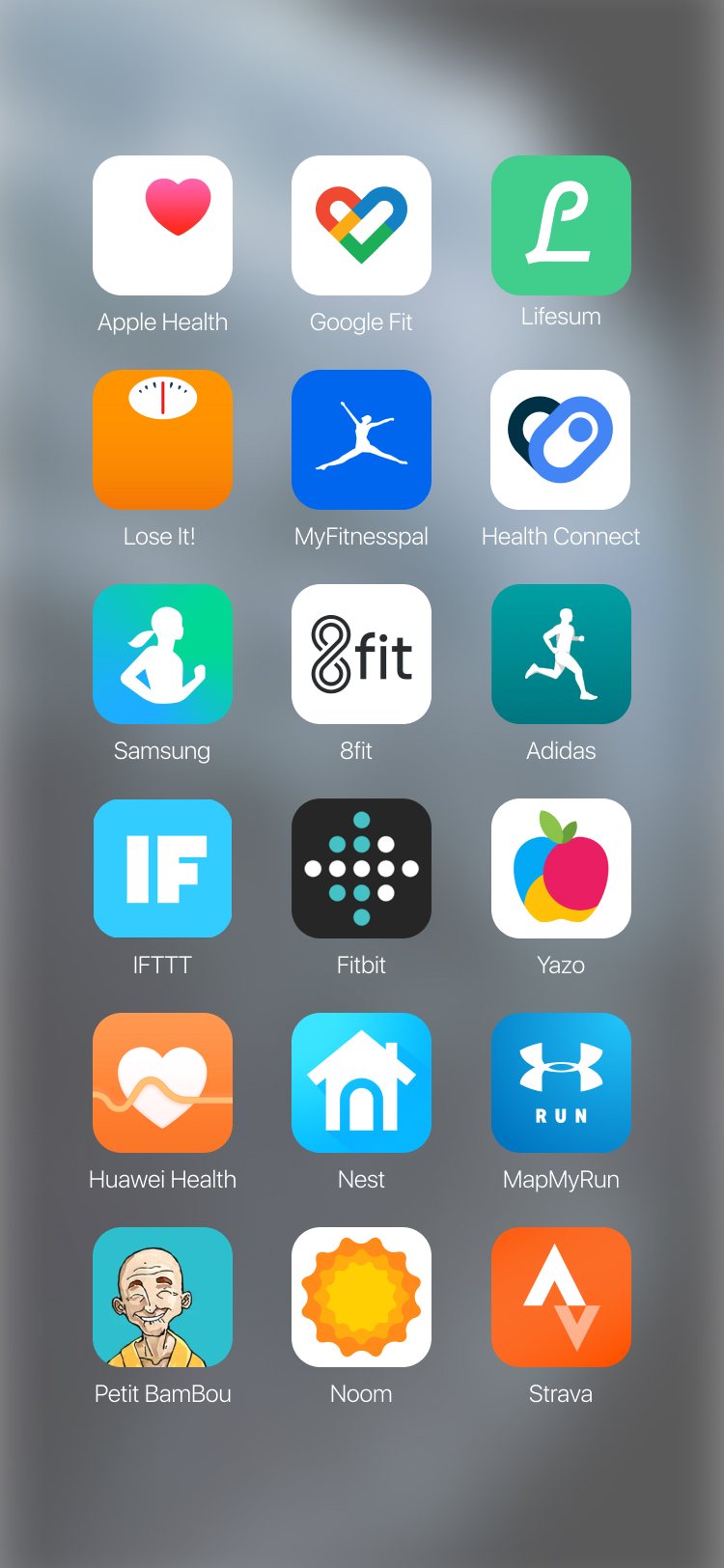 Made to motivate
Beyond figures, Body+ is paired with the Withings App to show you trends, insights, and nutrition tracking to put your caloric intake into perspective. A comprehensive solution that makes you spend your energy for good.
Technology you can trust
Withings invented the connected scale. Twelve years of development, user feedback and advanced research have enabled us to offer a scale of exceptional reliability, ease of use and longevity.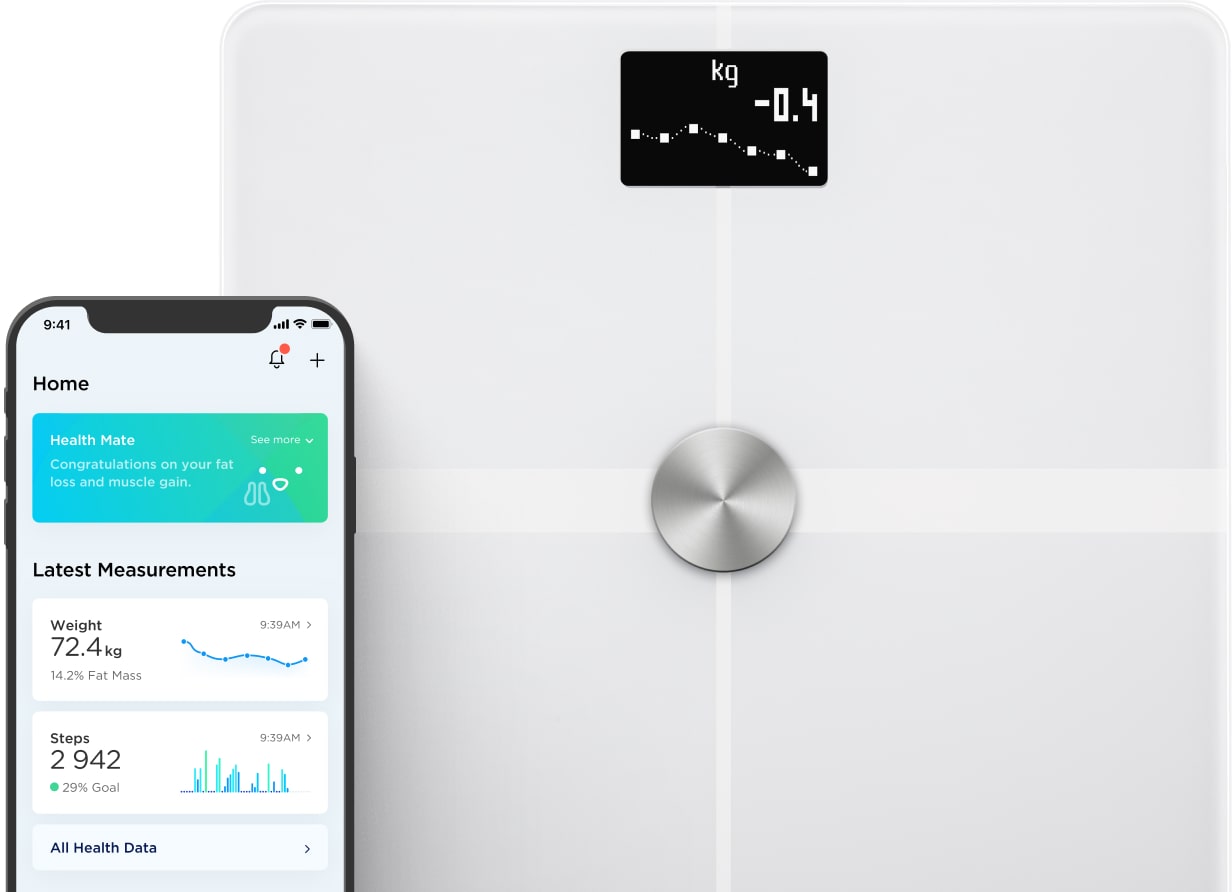 Why Wi-Fi matters
Many smart scales only offer Bluetooth connection. Wi-Fi offers robust synchronization capabilities to automatically synchronize data from every weigh-in to the Withings App. The means you do not need to have your phone with you when you weigh in and the scale will recognize you and automatically track your measurements to the correct profile.
Body+ adjusts its measurements based on Wi-Fi location to compensate for gravity. Also, our patented position aid technology Position Control helps you center your weight easily, with on-screen visual cues.
Automatic user recognition
Body + automatically recognizes up to 8 different users without any action required from you, even with very small differences in weight.
Using performing load cells circuits, Body+ gives highly accurate and reproducible measurements of up to 0.1 kg
Body+ operates for up to 18 months using four standard AAA included batteries.
Your life partner
With dedicated programs and modes, Body+ is designed to give you accurate & relevant insights adapted to your profile and your life stage.