ScanWatch 2
Next level health tracking
Heart health hybrid smartwatch
Health guardian on duty 24/7
Introducing ScanWatch 2, a cutting-edge hybrid smartwatch featuring new and exclusive features, including the revolutionary TempTech24/7 module for continuous body temperature variation tracking. From workouts to sleep, the extraordinary 30-day battery lets you track your health around-the-clock with confidence.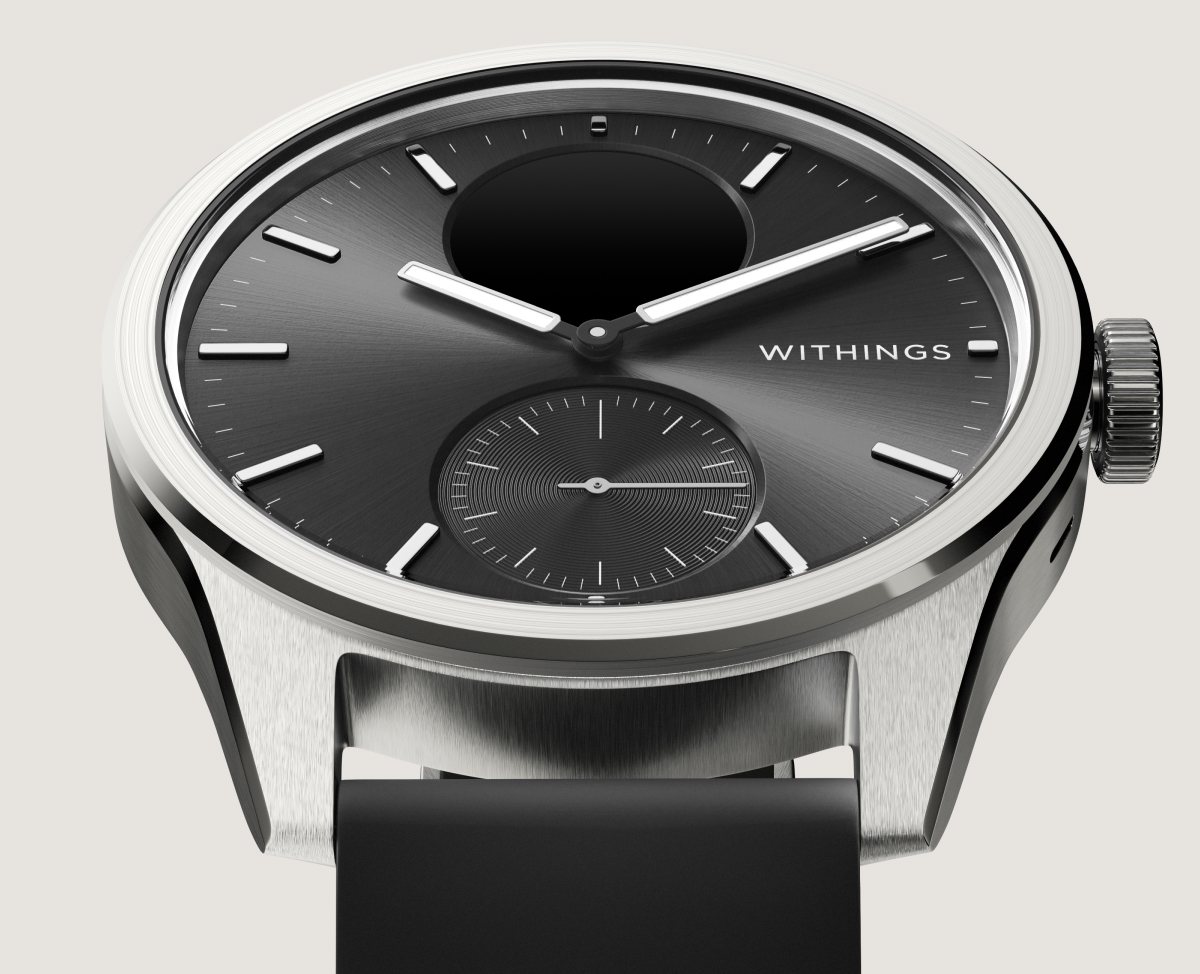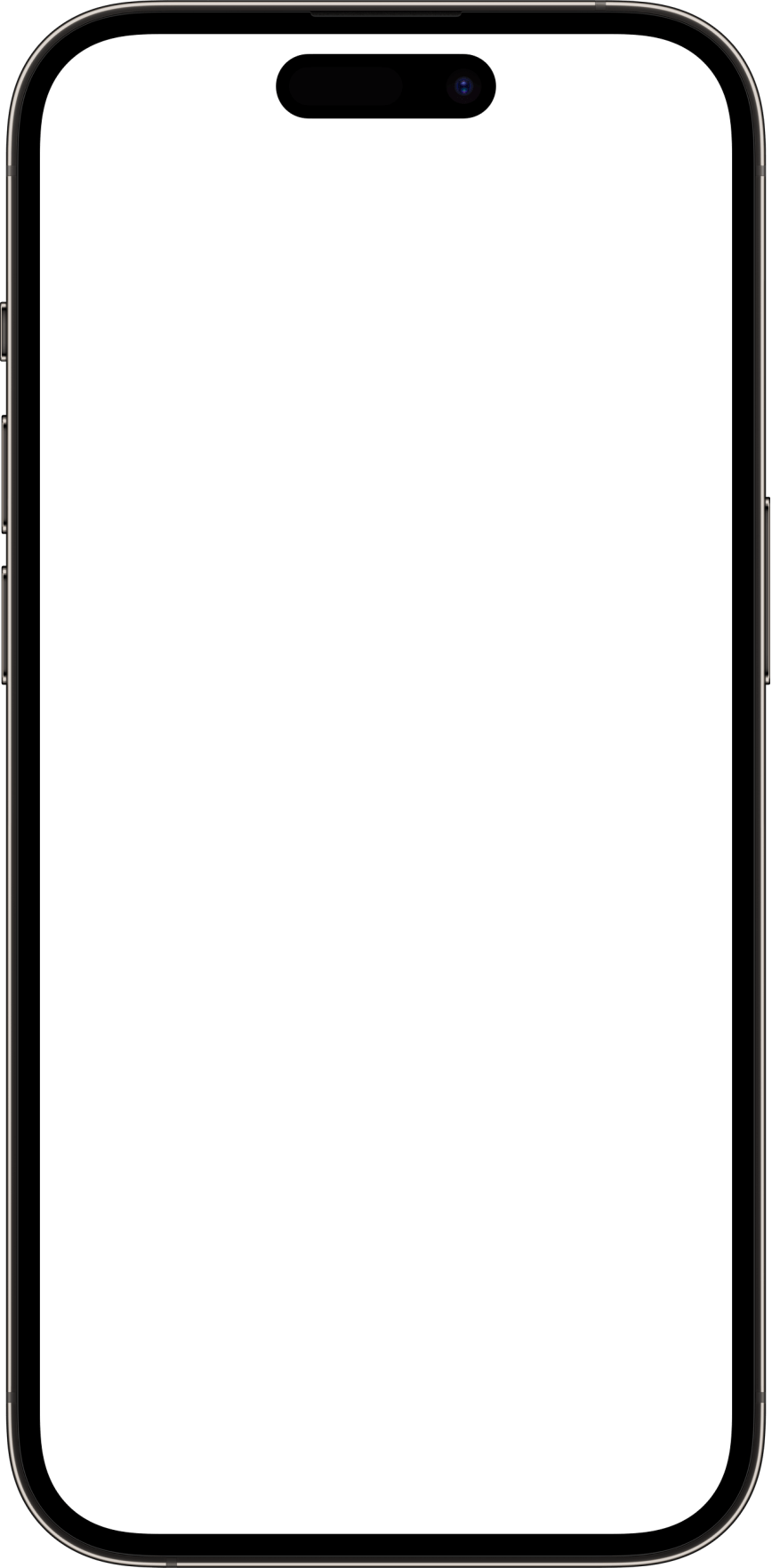 Proactive health tracking
On your wrist.
On top of what's important.
Boosted with our exclusive TempTech24/7 Module, a new multi-wavelength PPG, and combined with our upgraded operating software, ScanWatch 2 revolutionizes daily care by tracking useful health data and notifying you in case of a baseline shift.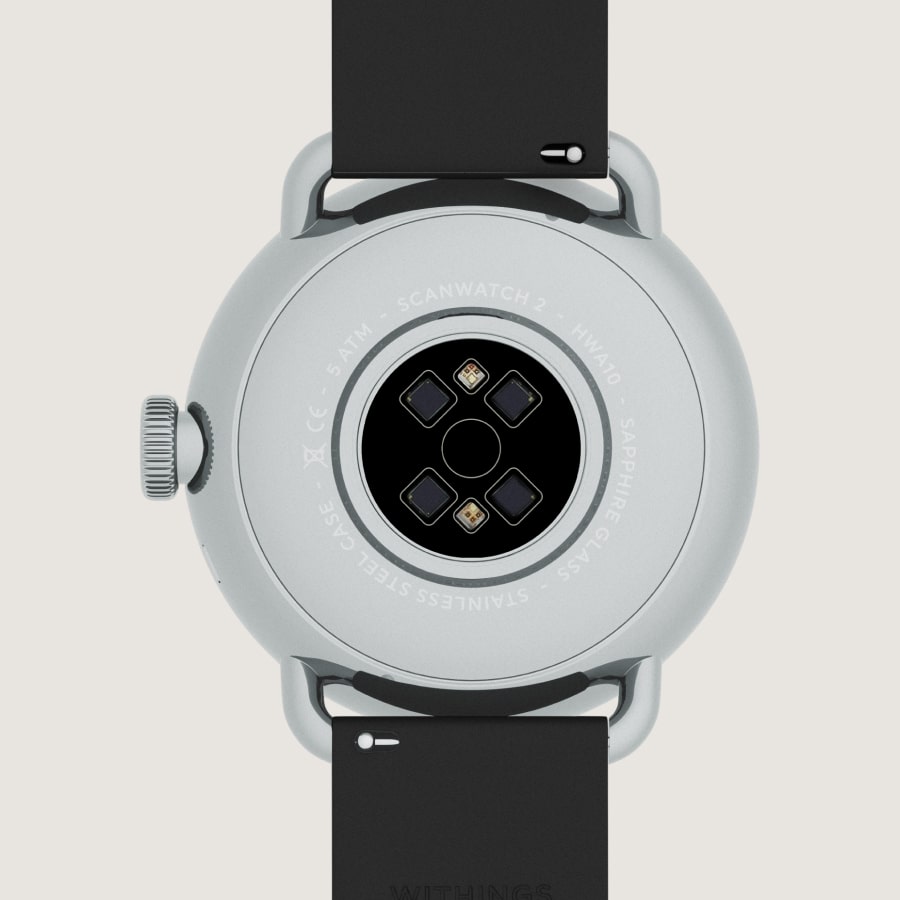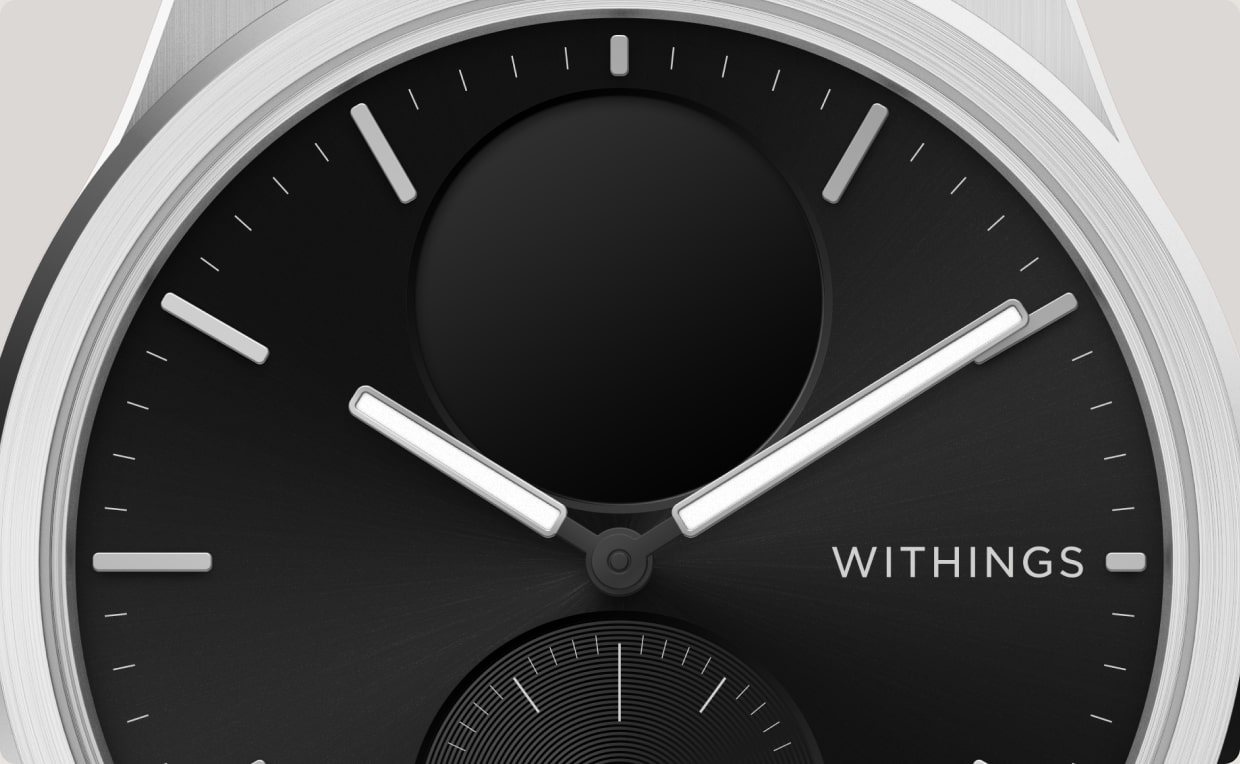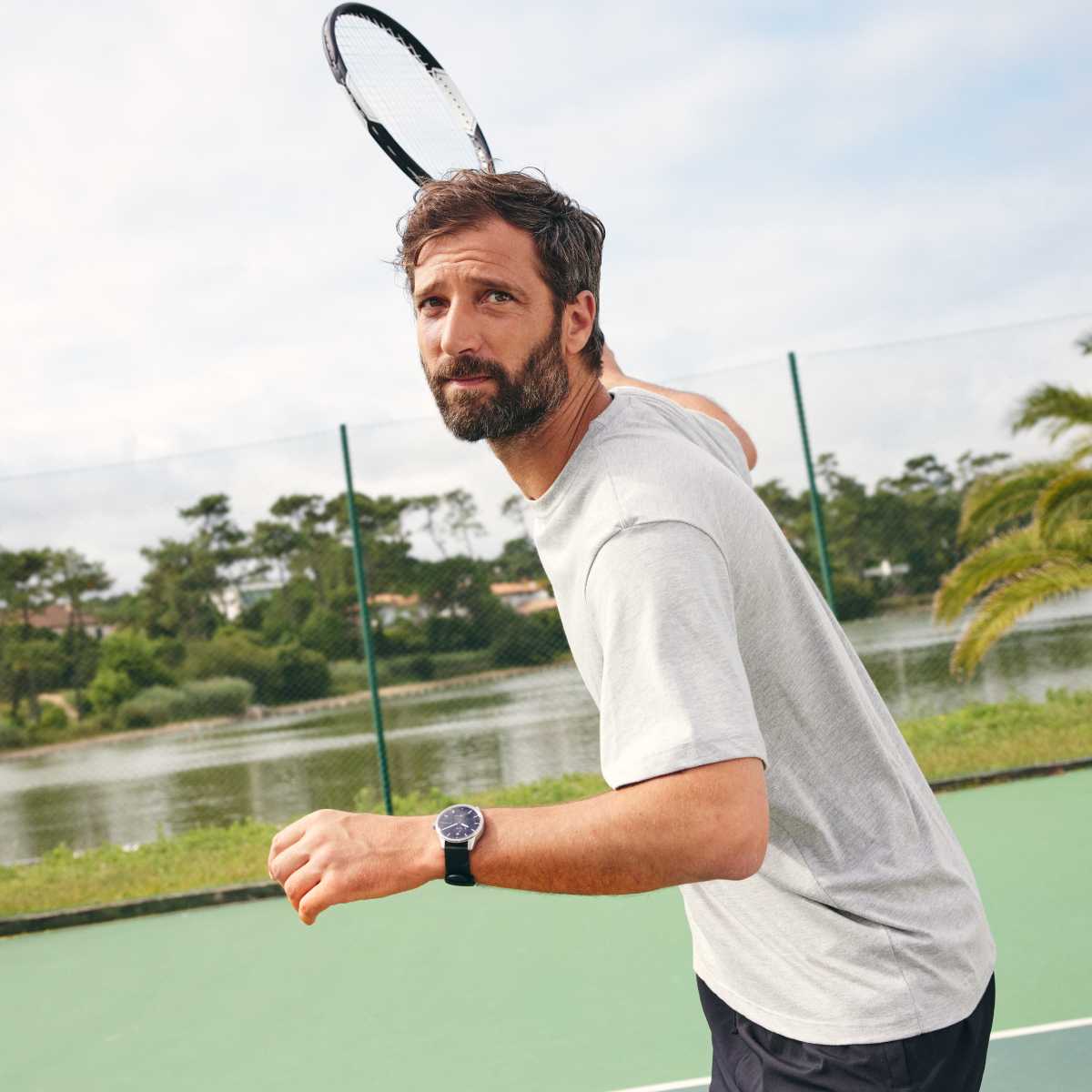 With ScanWatch 2, optimizing your physical performance is made easier via the workout zones feature. You'll get key insights into your body temperature as it changes. The three temperature zones have been carefully designated so you can understand and use them to support your well-being:
Disclaimer: In case of a fever, body temperature values will be inaccurate.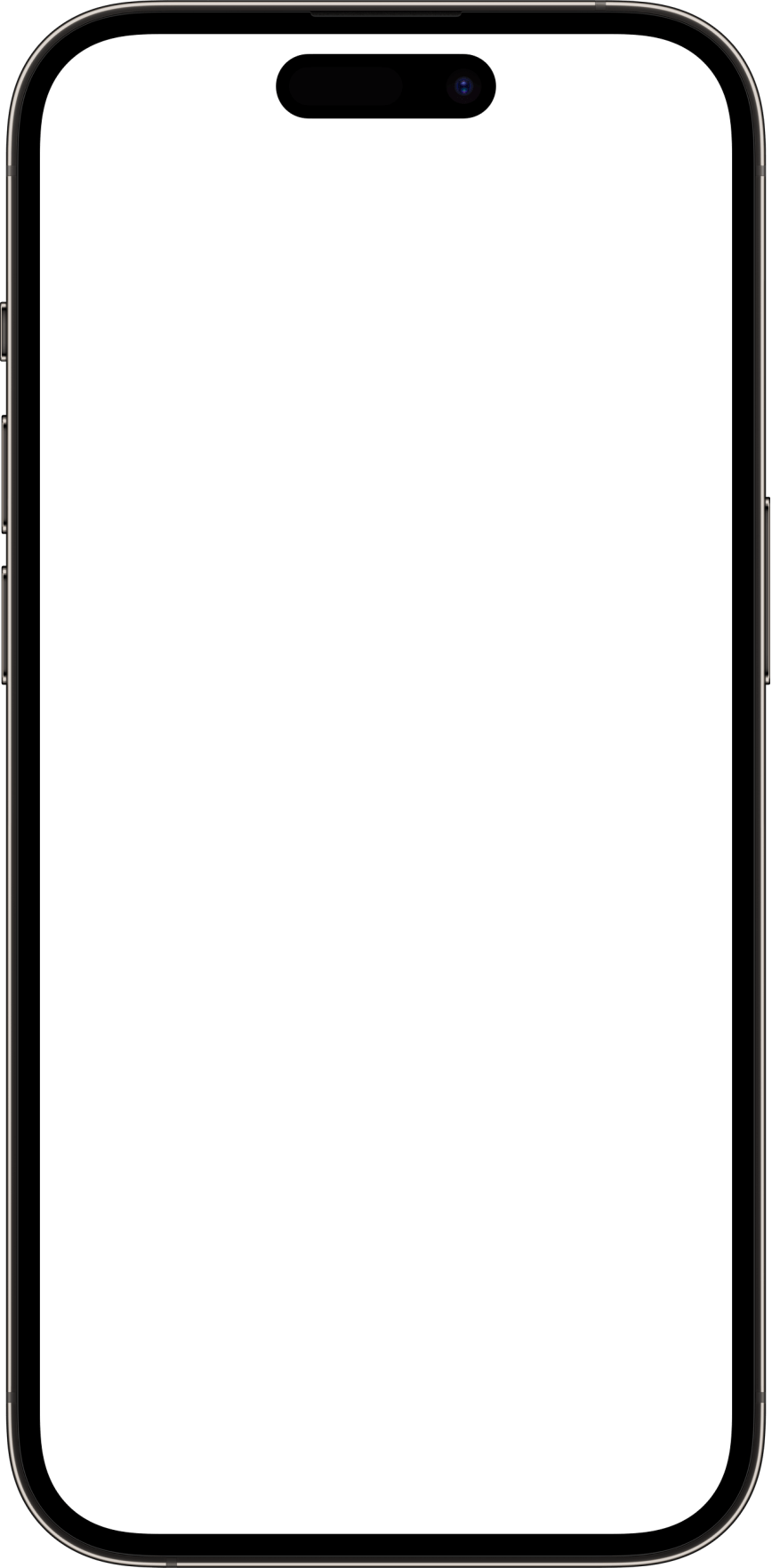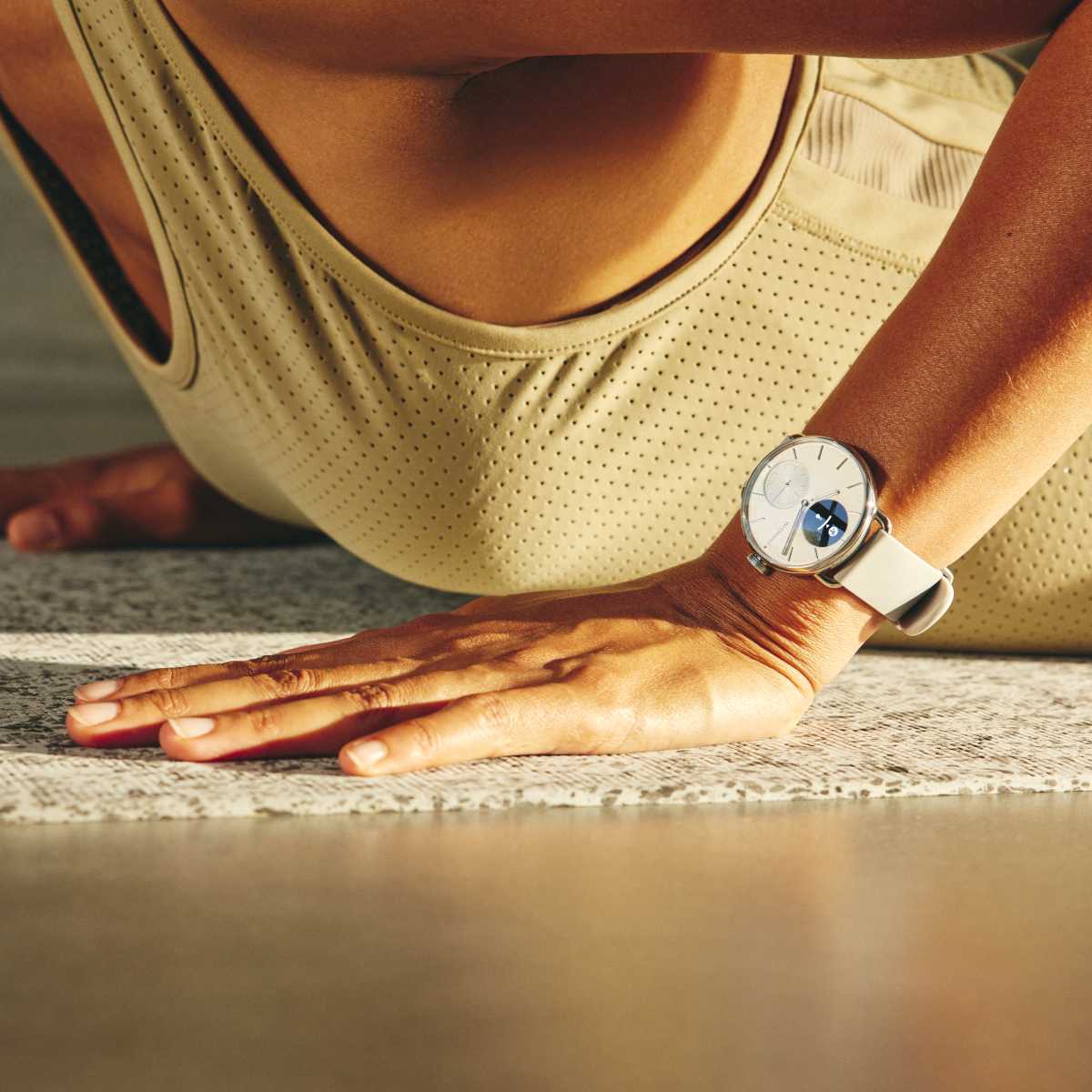 With the ScanWatch 2, you can optimize your performance and recovery time. Your temperature can change periodically while you workout and so it's important to stay on top of your data.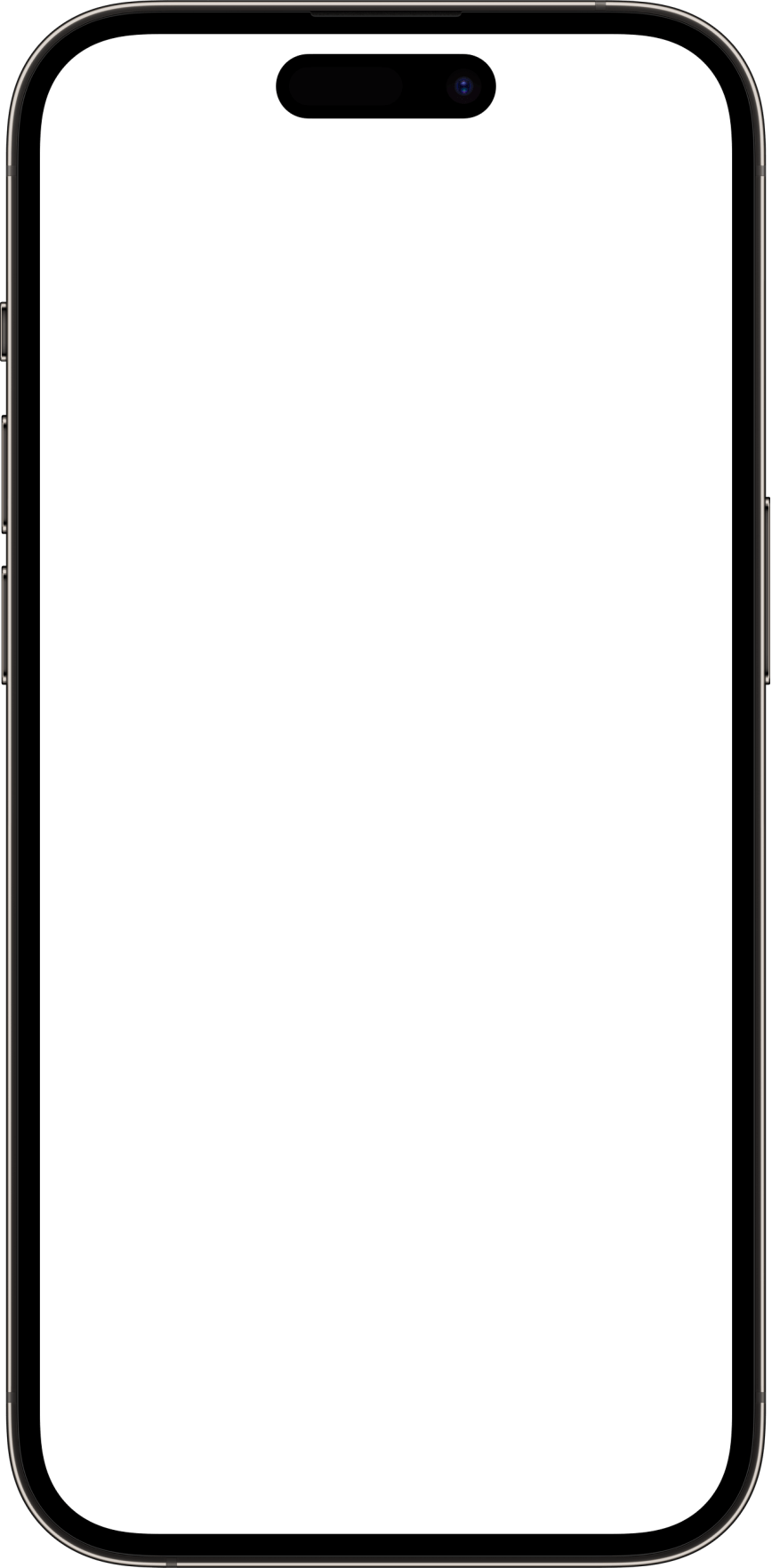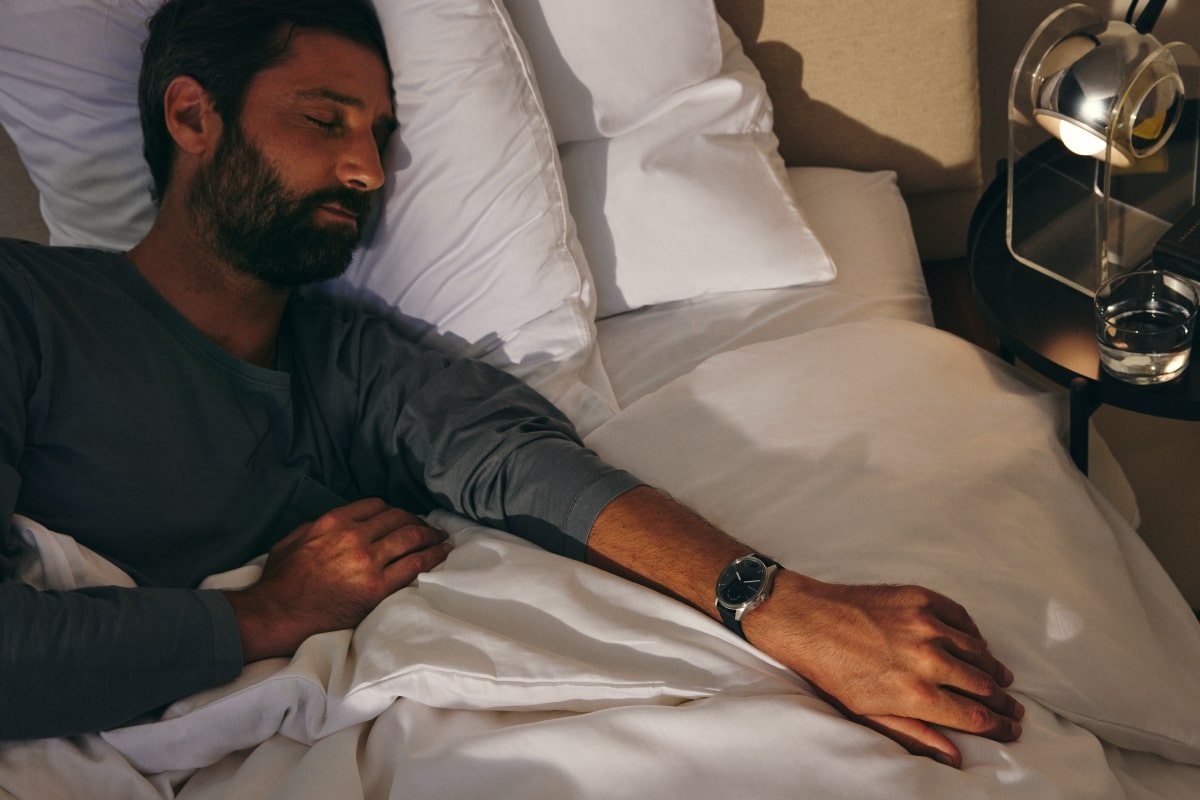 Sleep tracking helps you understand your nights and make choices that can improve them. Our proprietary AI has been calibrated with a sleep laboratory in Manheim, Germany and with Beclere Hospital in France, using polysomnography, considered to be the gold standard for sleep analysis.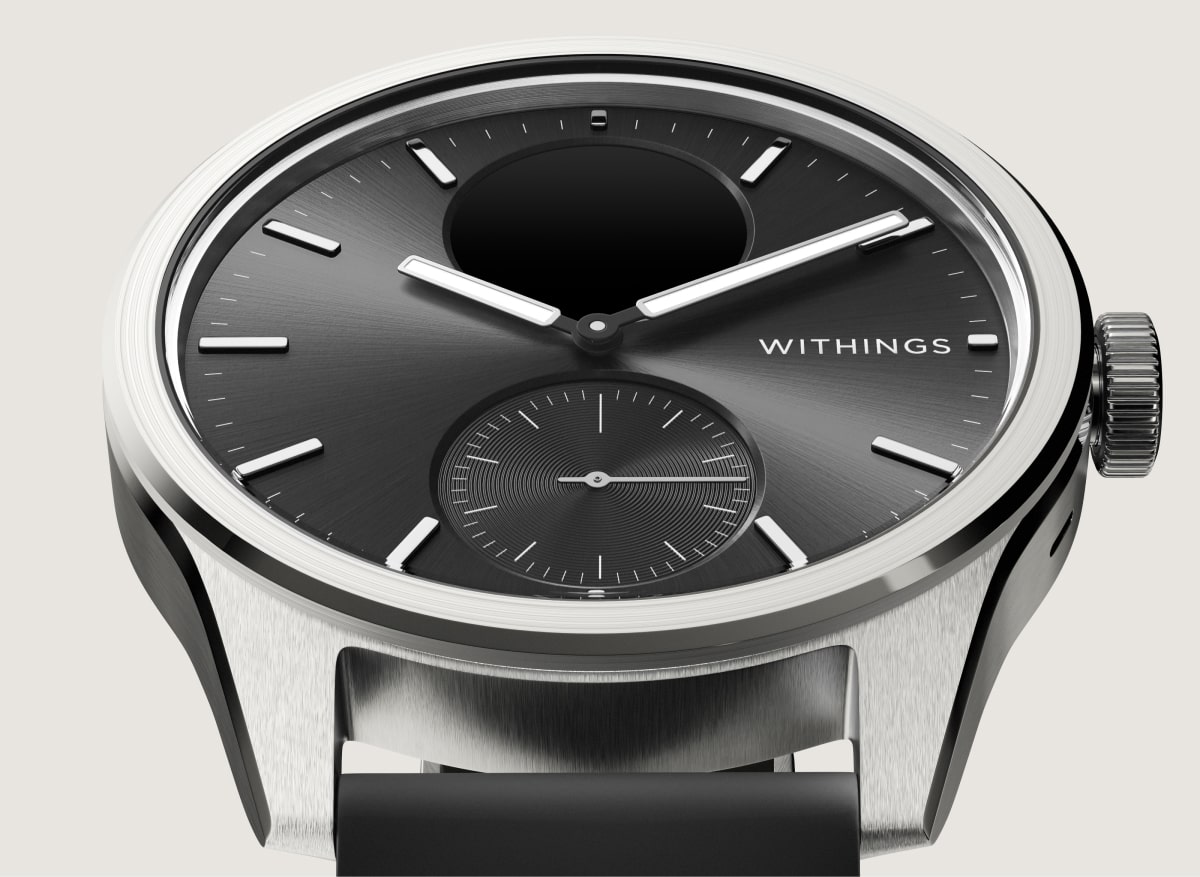 Always with you
See it all in the free Withings app
ScanWatch 2 syncs effortlessly to the free Withings app where you can view trends, get insights, and can enjoy unlimited secure storage.
Revolutionary measurements

Get the most out of your health data

Withings has a complete ecosystem of devices that delivers comprehensive insights—to give you the most well-rounded view of your health. Plus, it's compatible with all your favorite apps.

Developed by experts

Guidance you can trust

Designed in collaboration with doctors and other health experts, so you easily visualize your data and understand the steps you need to take to achieve your goals.

Best-in-class privacy

Security guaranteed

Withings upholds the highest standards of privacy, including GDPR compliance and additional security measures to protect all of your health data.

Connects to all your favorite apps

Withings products can easily be connected to Apple Watch, Apple Health, Google Fit, or other health and fitness apps.
3 free months of Withings+
Programs, workouts, recipes…
Enjoy three free months of Withings+, a premium service for better health, with any purchase of a ScanWatch 2.
Learn more about Withings+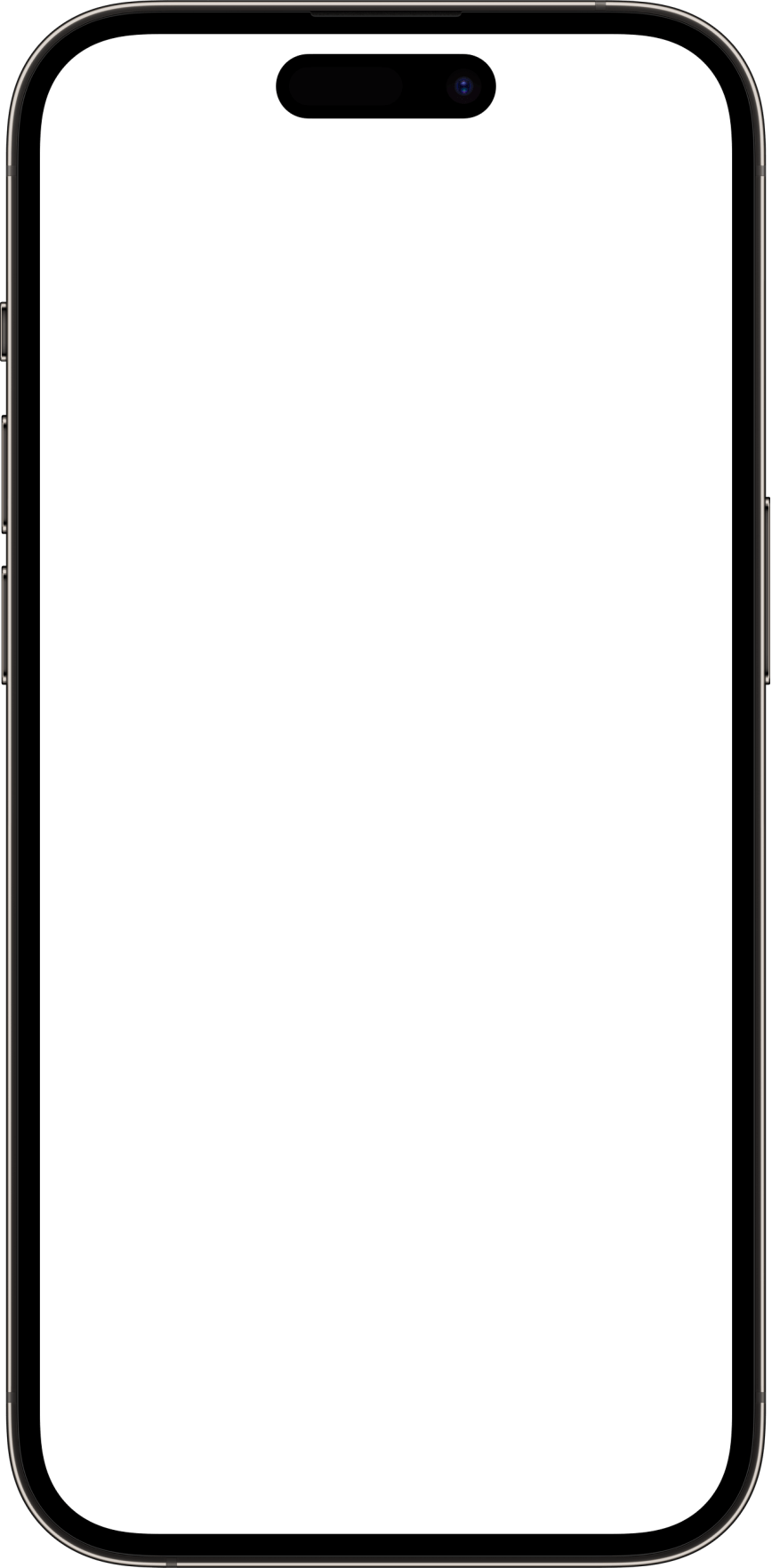 Withings expertise
Premium design.
Timeless tech.
Part of the new generation of our hybrid smartwatches, it benefits from our latest HealthSense™ Software combined with a new series of sensors providing more metrics and better accuracy. It also includes a brand new Grayscale OLED screen for enhanced readability but features the same exceptional 30 day battery life.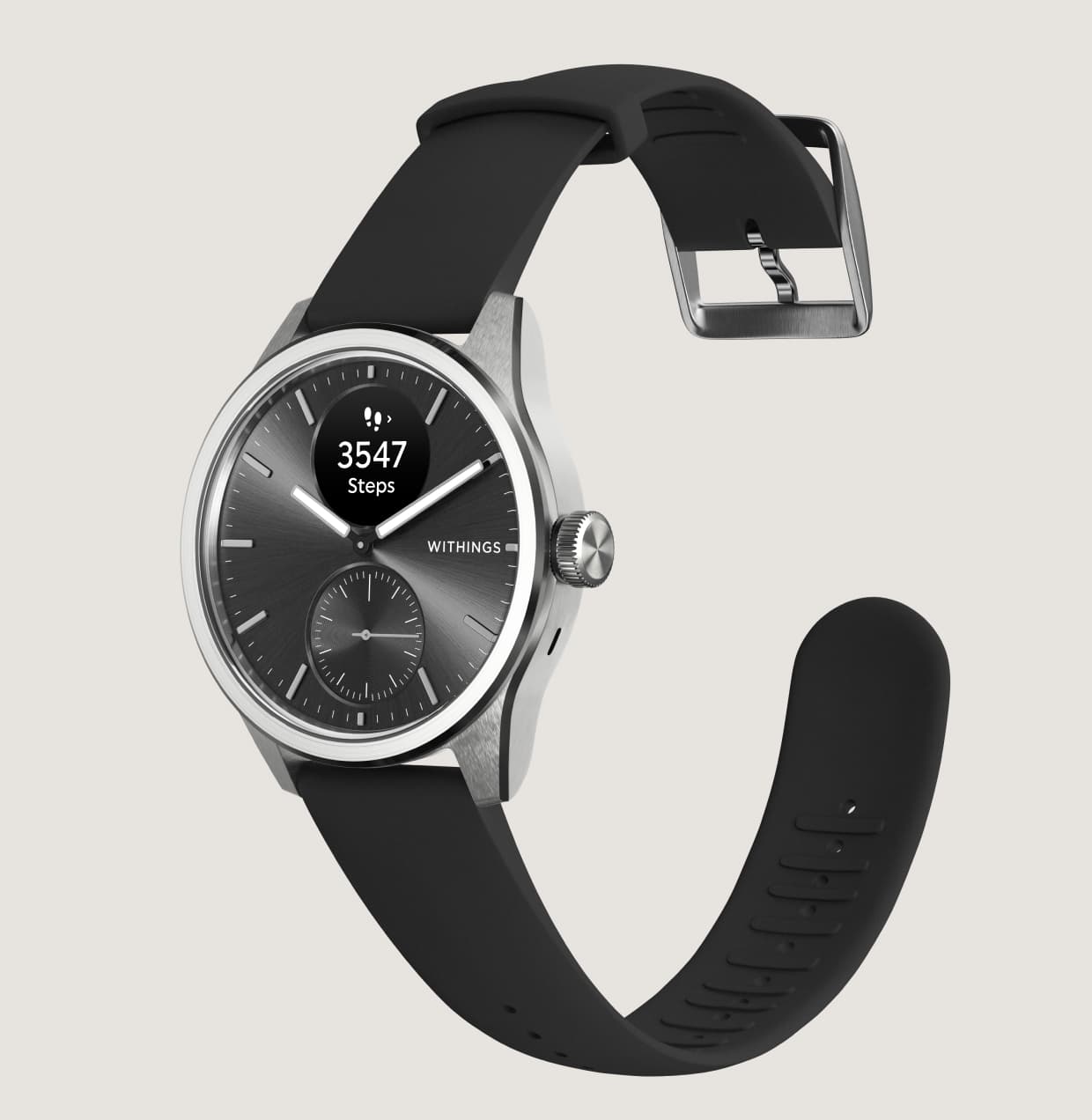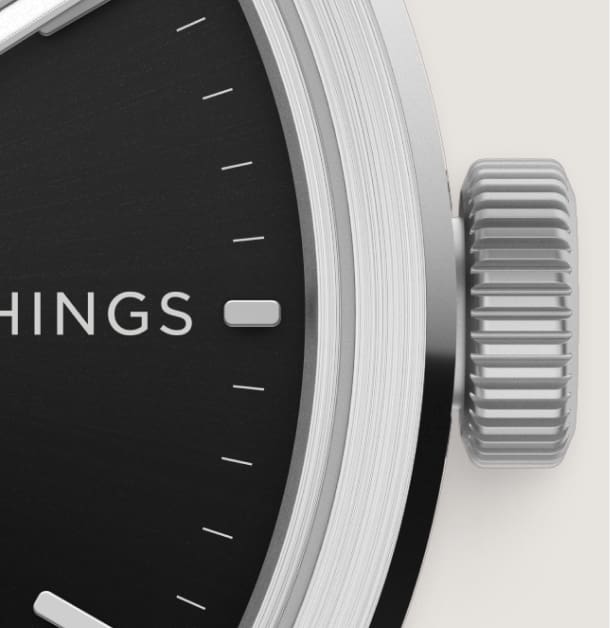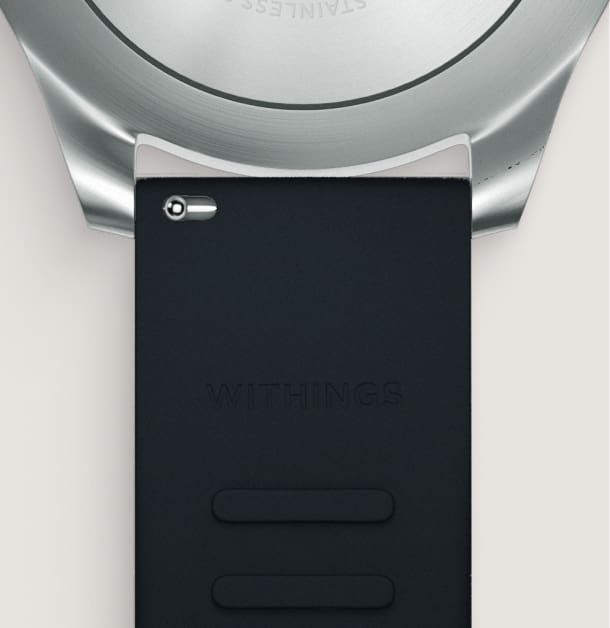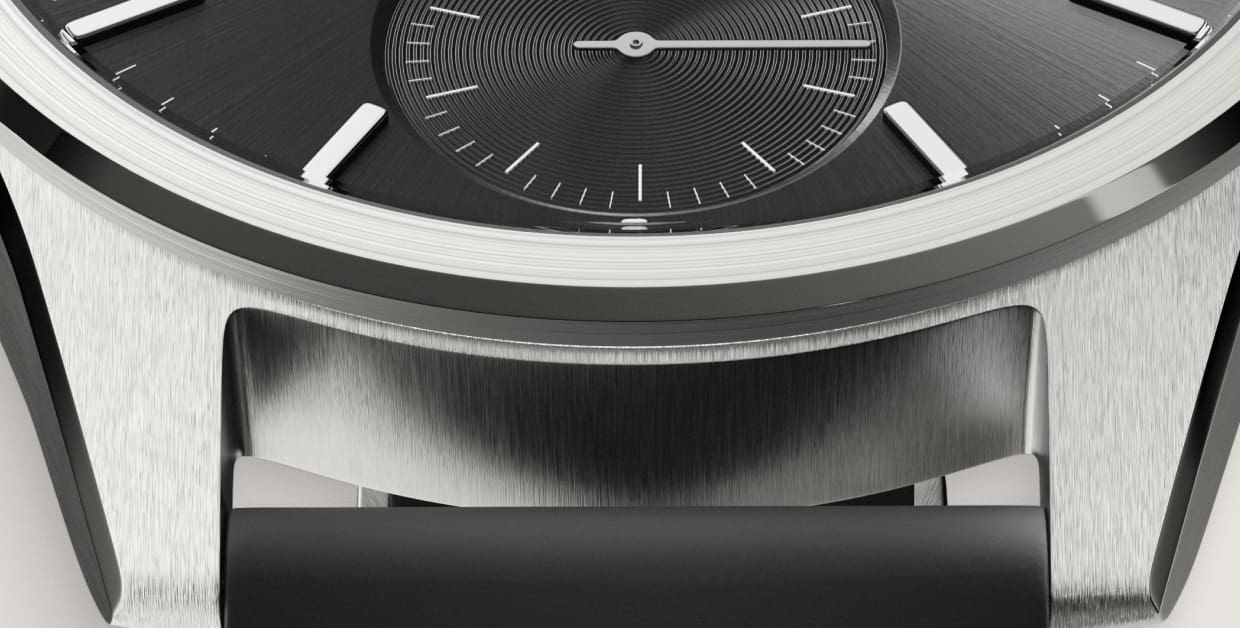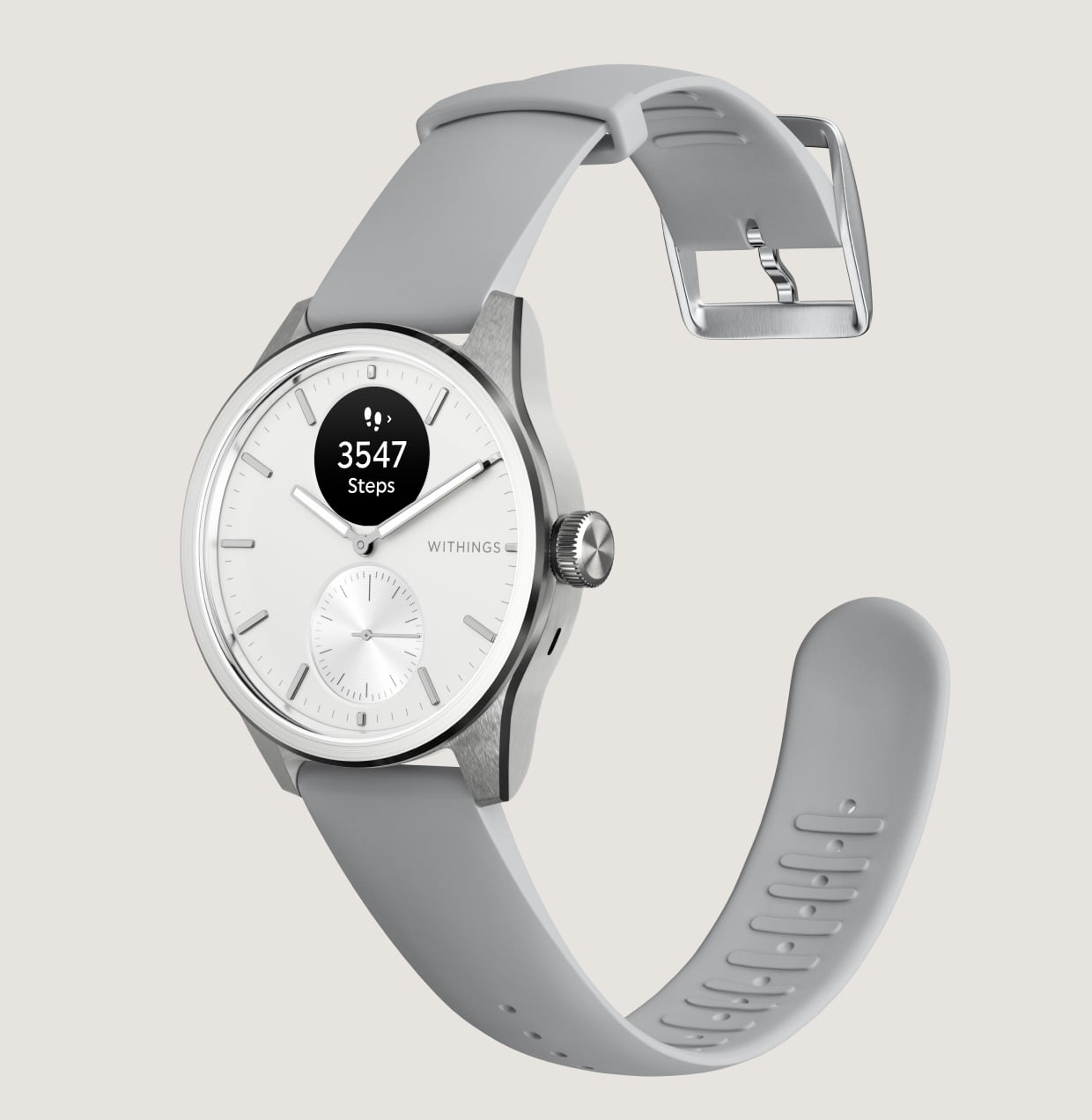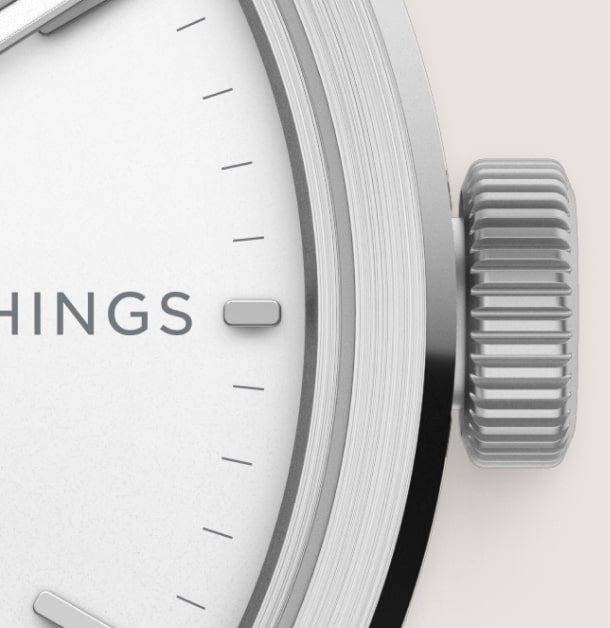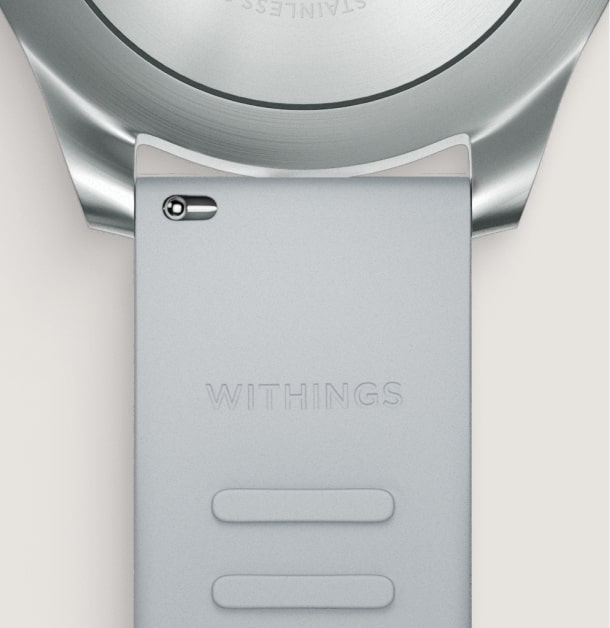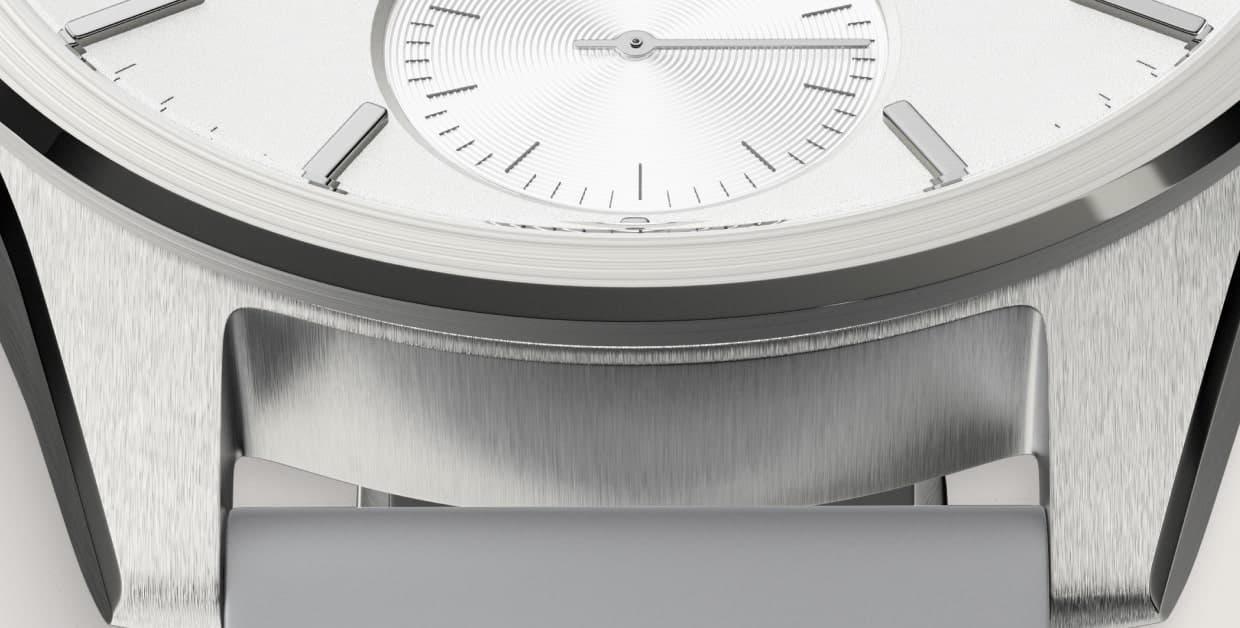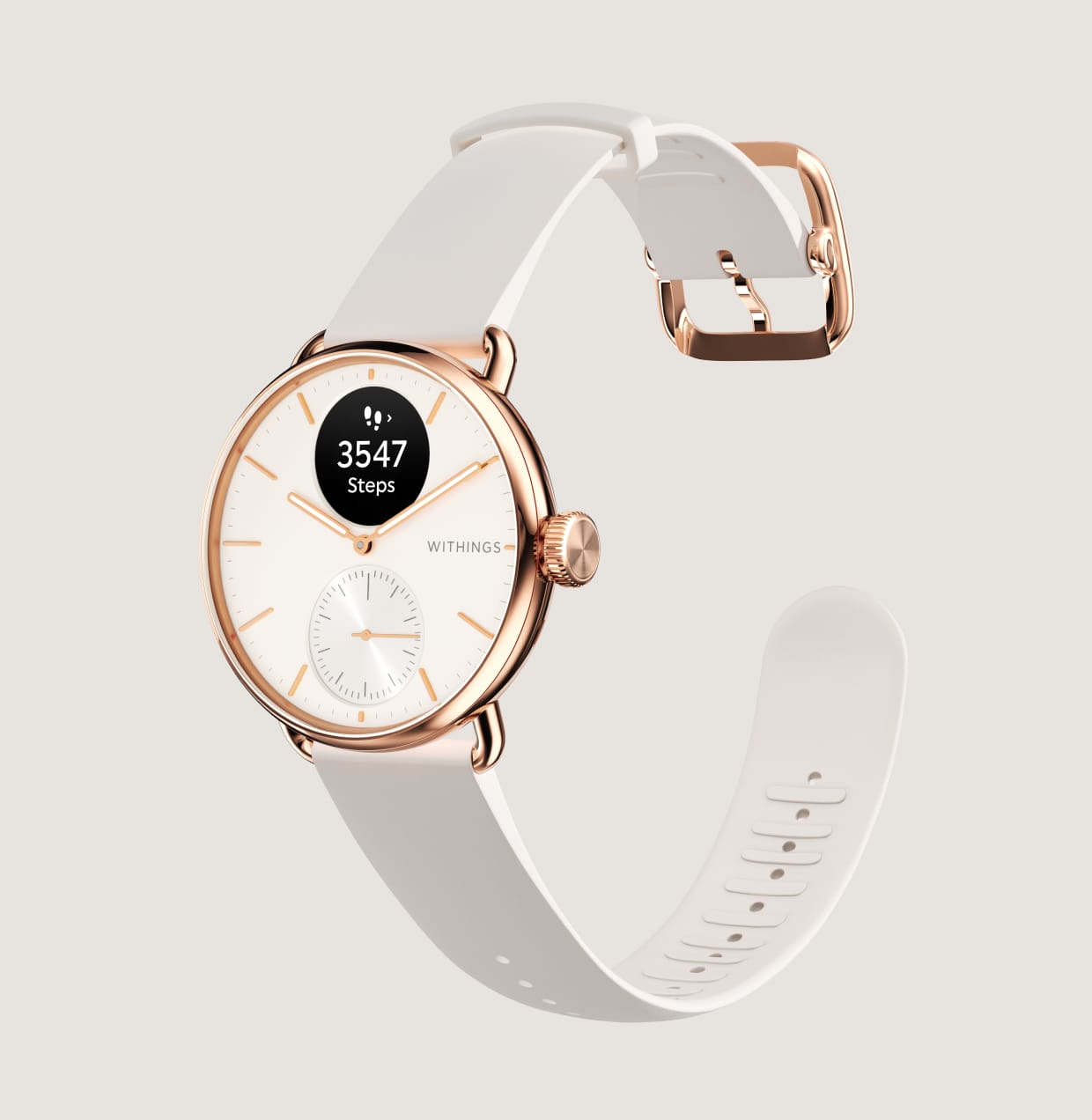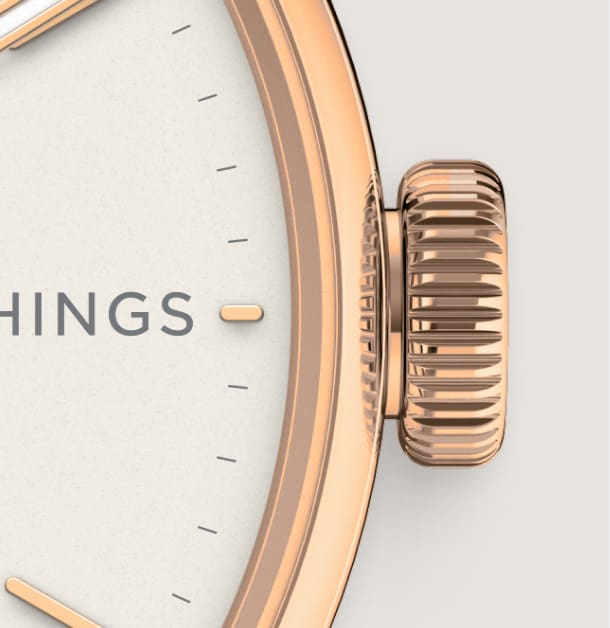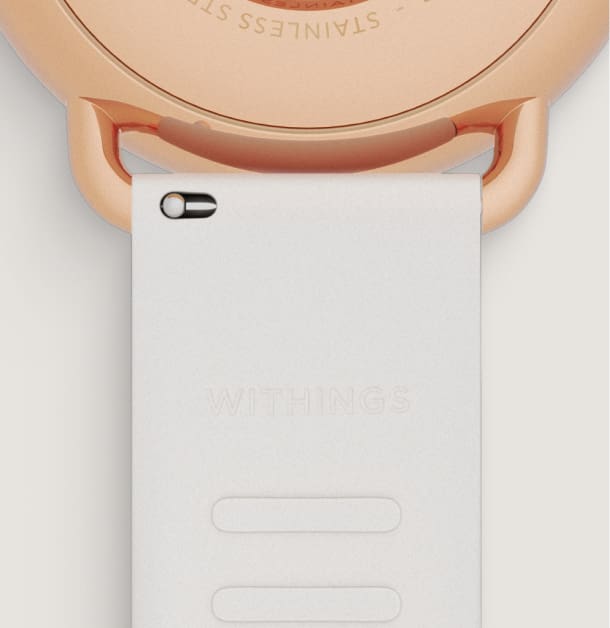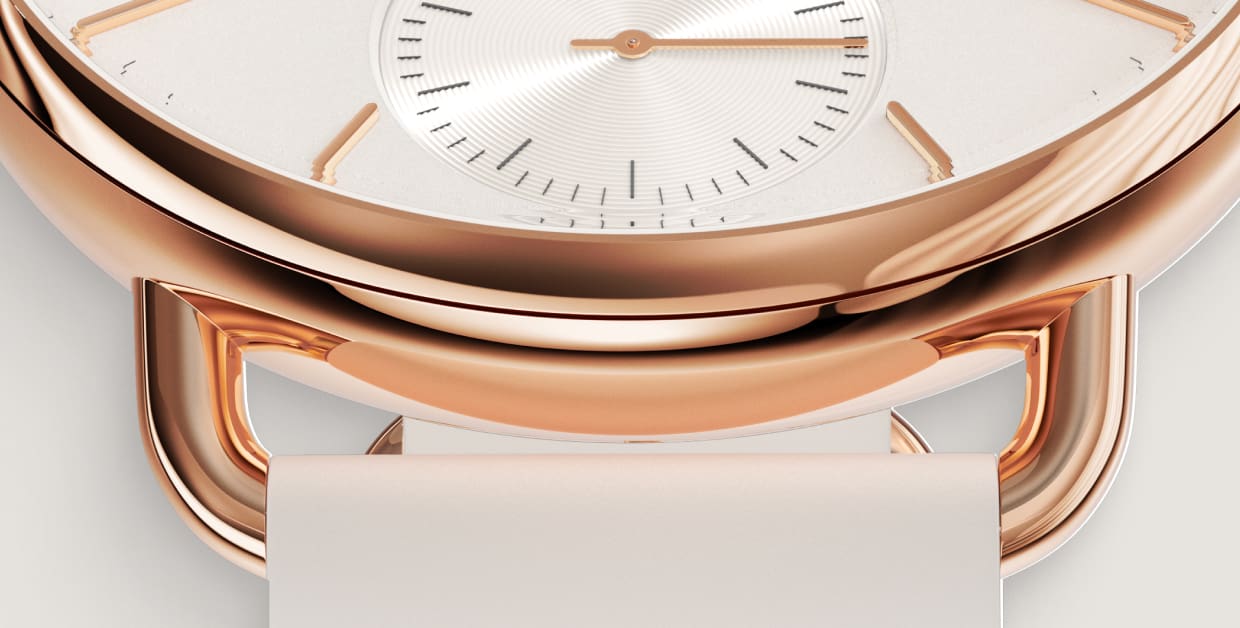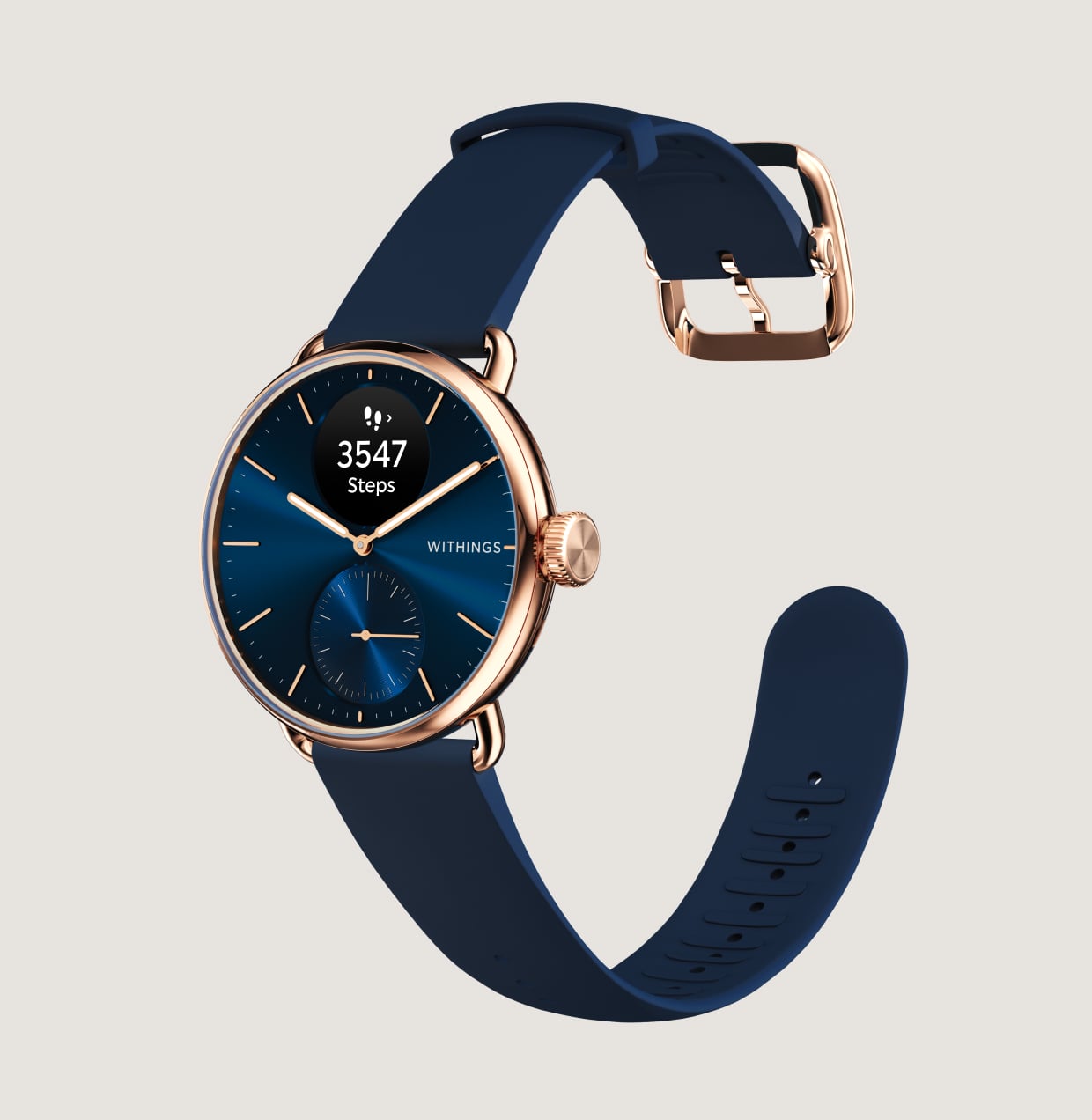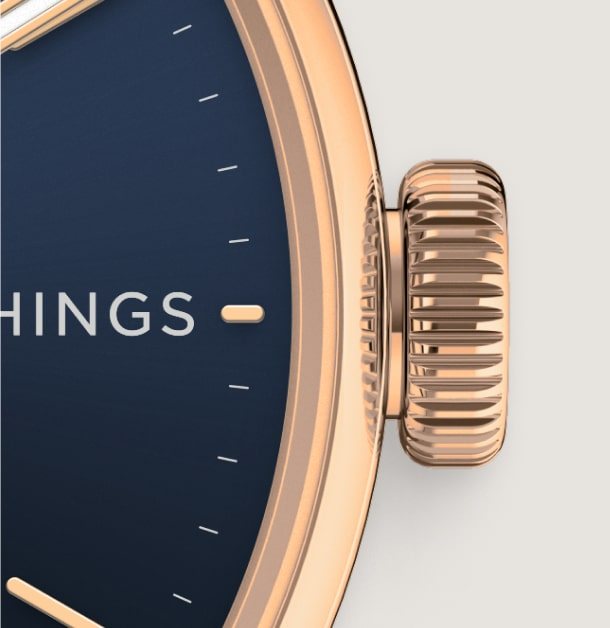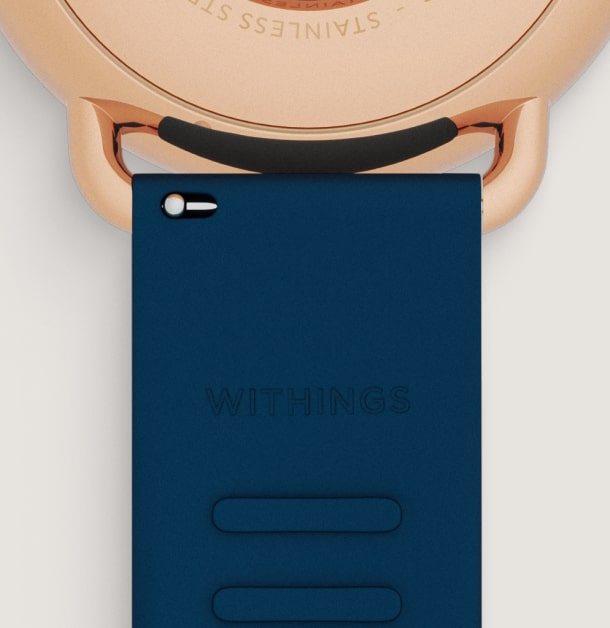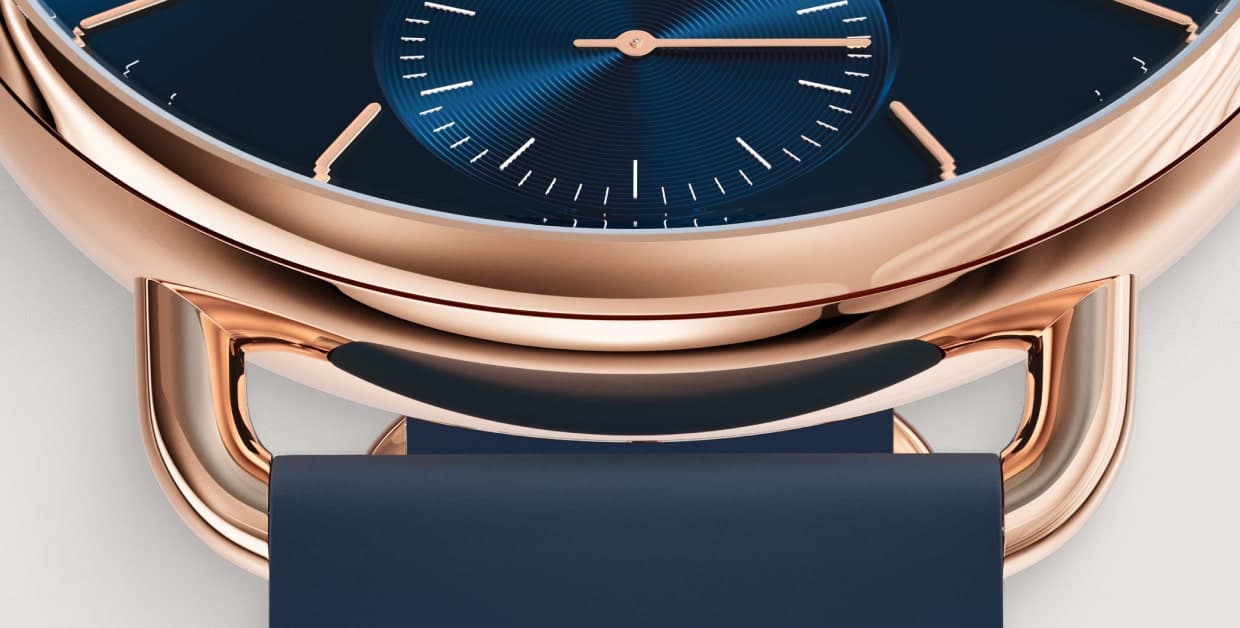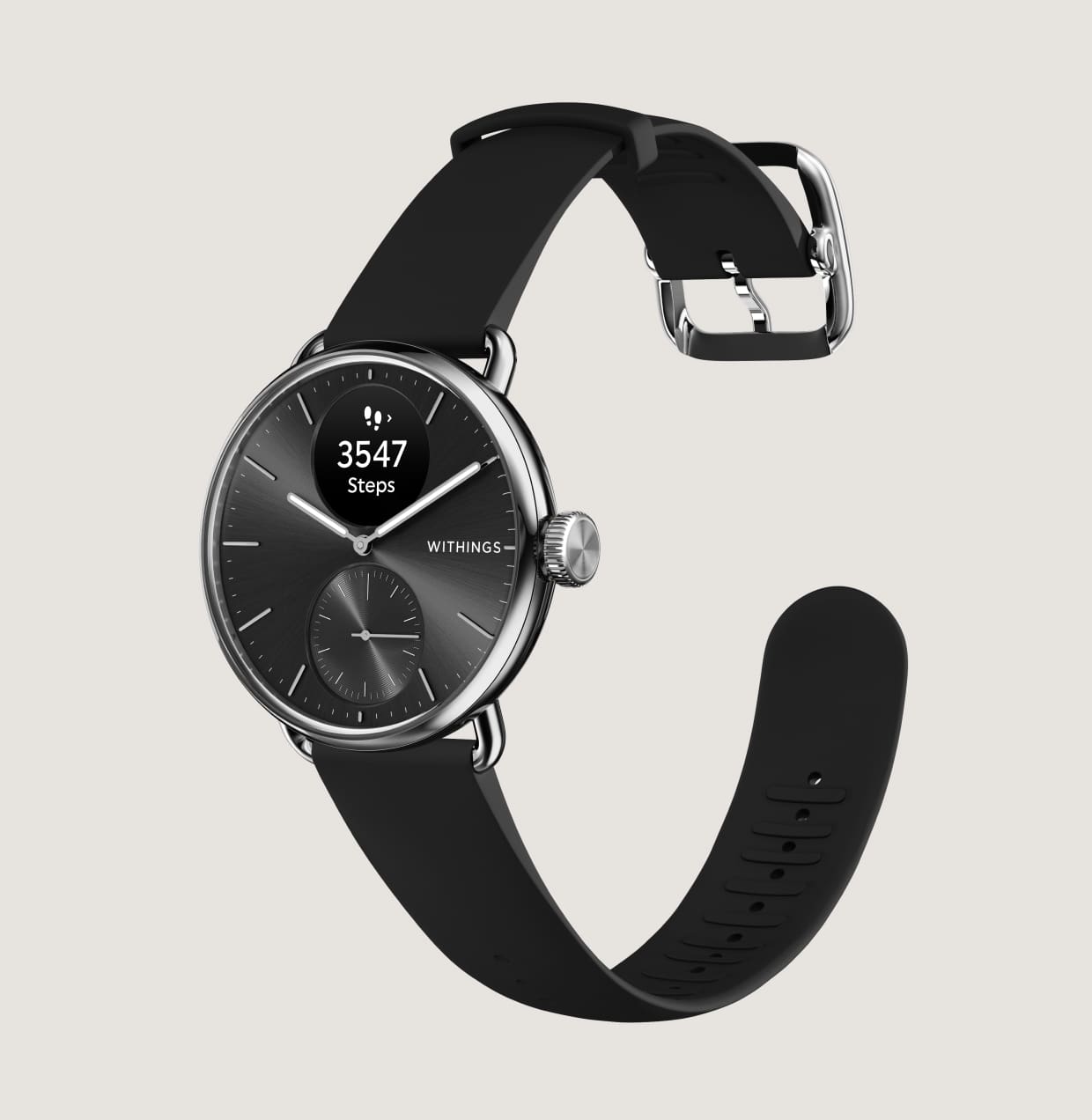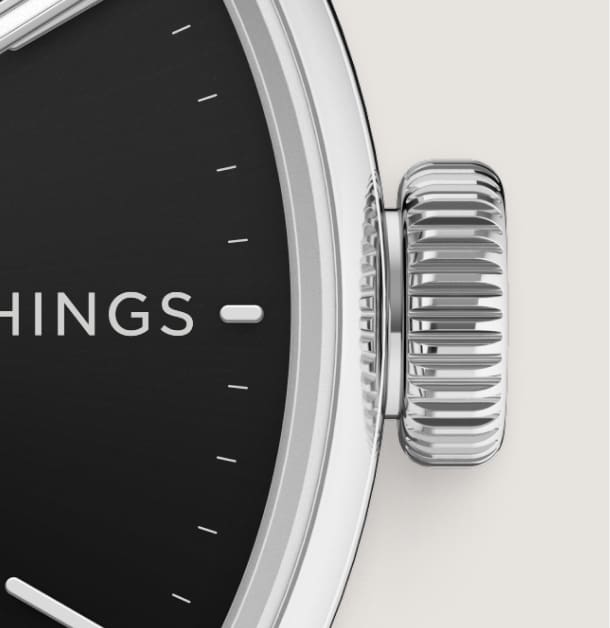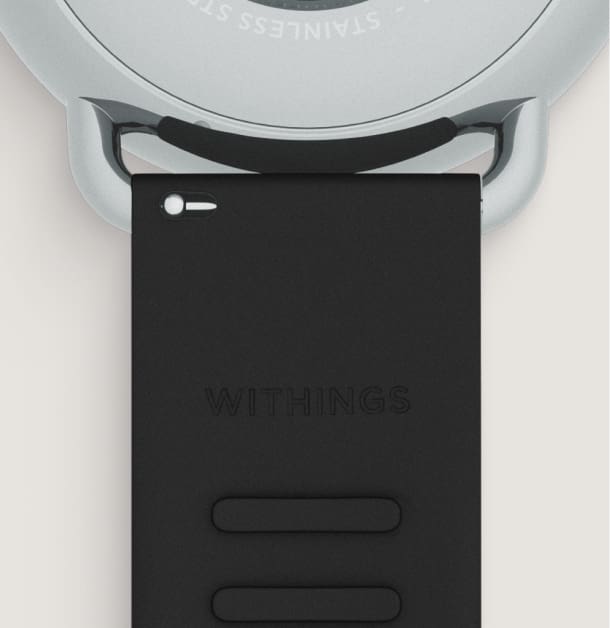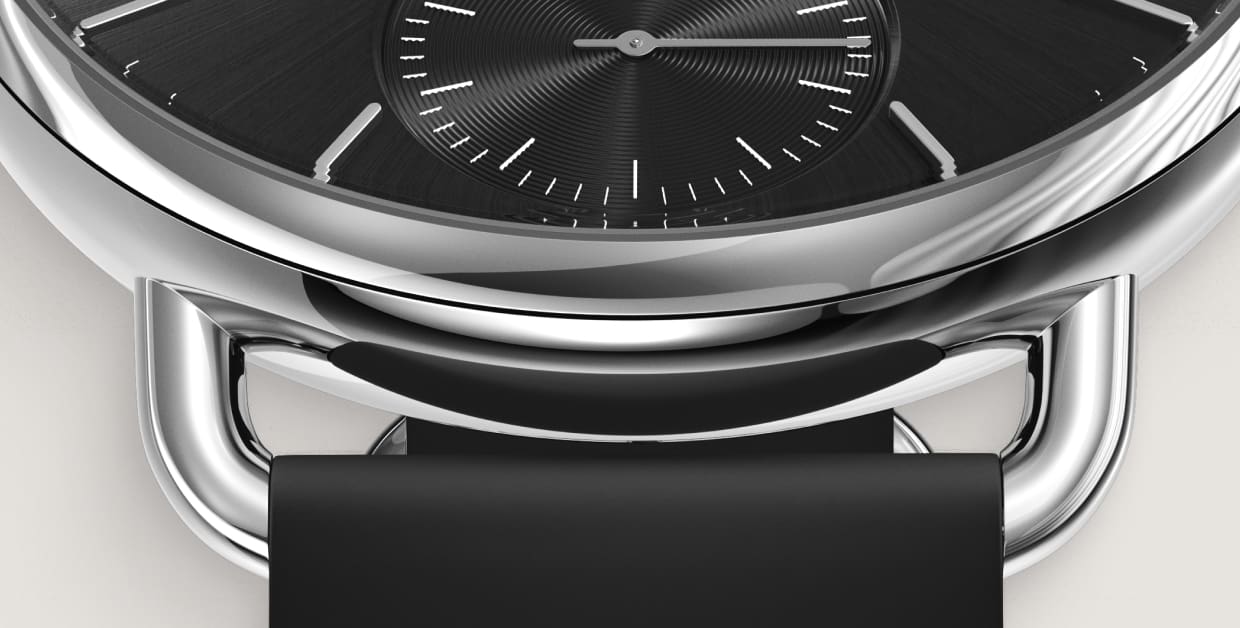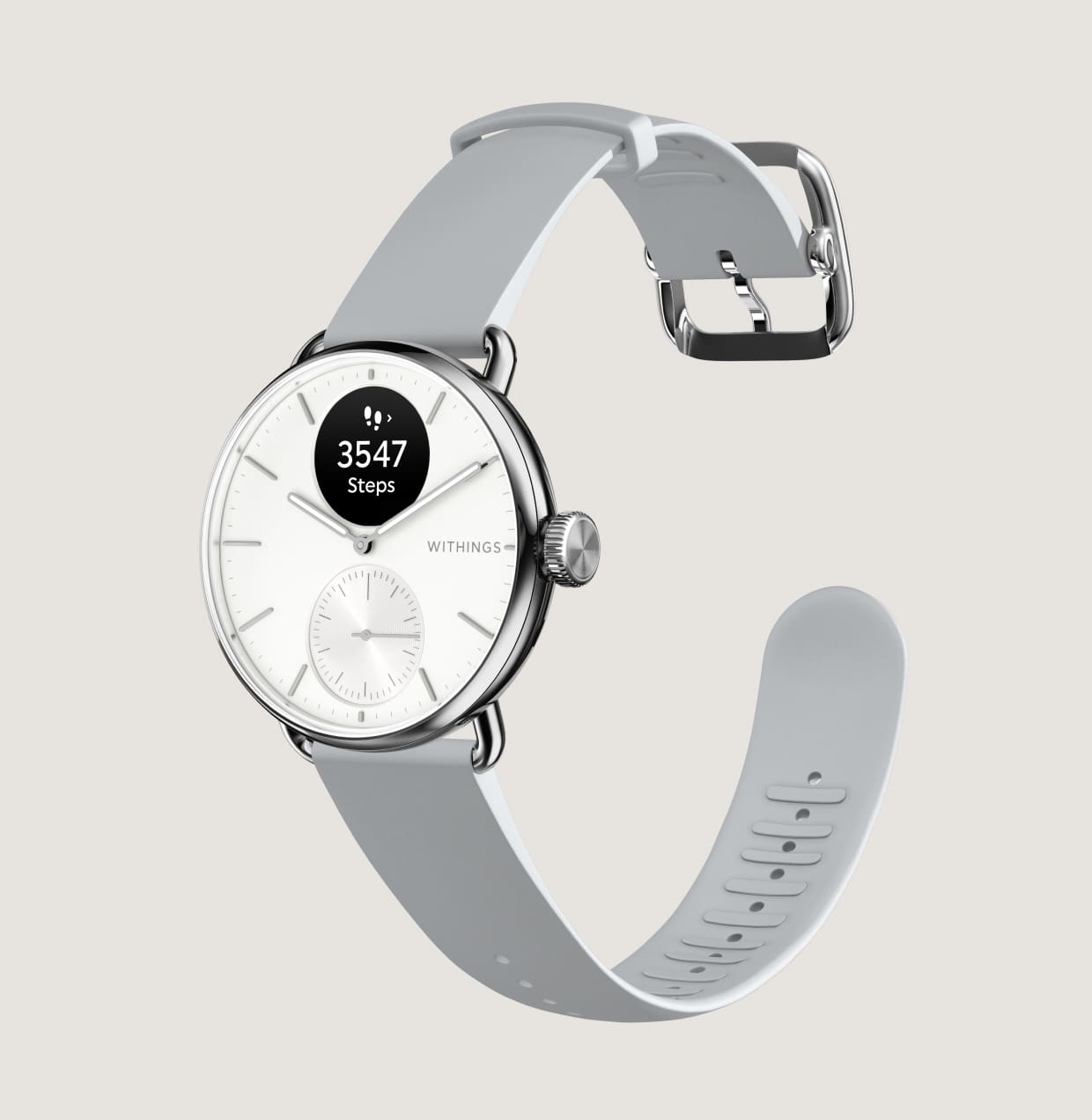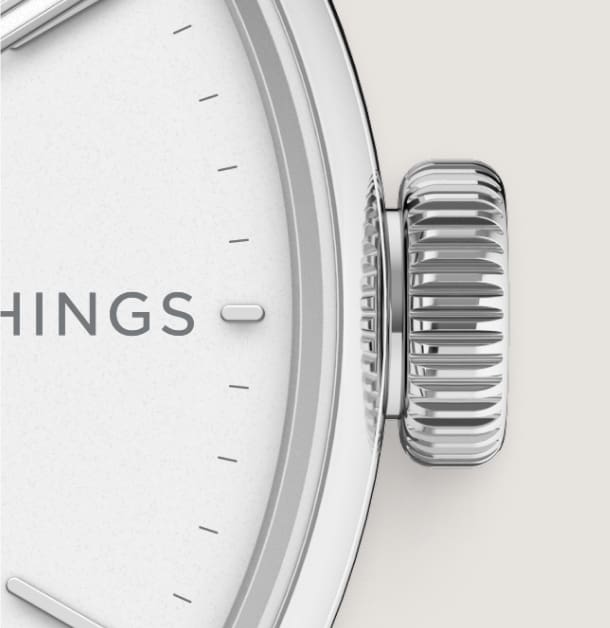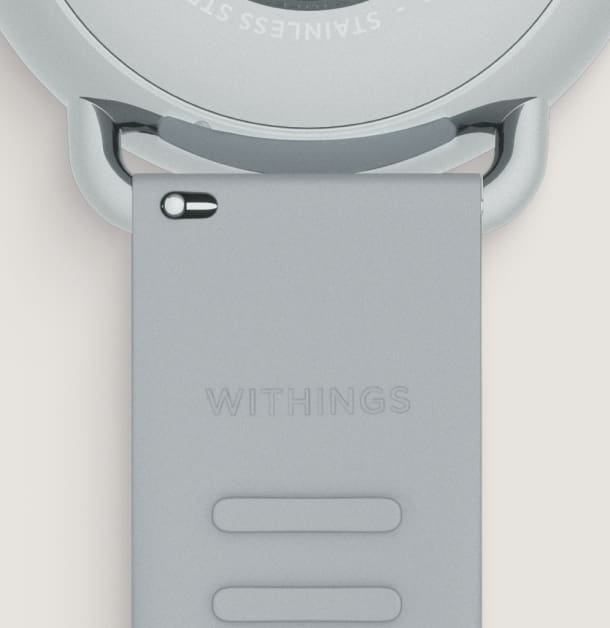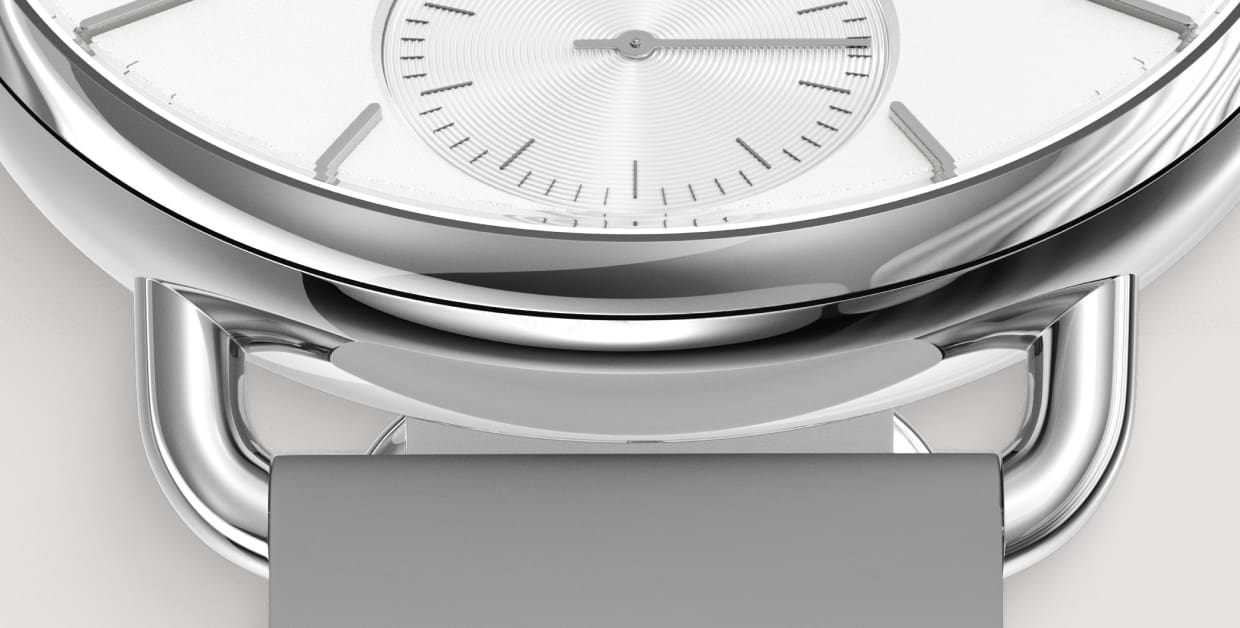 42mm

42mm

38mm

38mm

38mm

38mm
30-day battery (rechargeable)

Sapphire glass

Water-resistant 5ATM

HealthSense™ OS 3

Grayscale OLED Screen
ScanWatch 2
The most fully featured ScanWatch yet features ECG, SpO2, temperature tracking and more
*Available via Withings Scan Monitor
**Feature expected Q4 2023
Design
Weight & Dimensions
Dimensions: 38mm or 42mm
Weight (without wristband): 34.6gr (38mm), 52.6gr (42mm)
Screen display
Grayscale OLED display
14504 px, 282 PPI, 0.63"
Materials
Stainless steel case
Sapphire glass
Stainless steel crown
Sensors
TempTech24/7 Module
High Dynamic Range Accelerometer
Multi-wavelength PPG 16 channels
Altimeter
Battery
Up to 30-day battery life
Charging time: 2 hours
Docking station (USB-C compatible)
App & software
Storage & memory
Free and unlimited storage of all health data online
7 days of health data stored on the watch
Free shipping
30-day trial
More infos about the Withings+ subscription
The Withings+ subscription unlocks an in-app health experience with access to daily engagement support and exclusive content in the areas of sleep, nutrition and activity. With Withings+, you will be guided on a daily basis to create a healthy routine that sticks.
Promotional Offers of Withings+ subscription bundled with ScanWatch 2
For the launch of ScanWatch 2, we offer two introductory Withings+ subscription plans (1)(2):
Open-ended subscription with monthly payment: 3 free months of Withings+, then 9.95$/month (3)
Open-ended subscription with annual payment: 3 free months of Withings+, then 99.5$/year (4)
The 3-months trial period starts on the product's installation using the Withings mobile application.
(1) These introductory offers are not mandatory to use the ScanWatch 2. By selecting one of these offers, you agree to conclude a subscription contract with Withings for the Withings+ service with the terms and conditions described below and our General Terms and Conditions of Sales. The contract will start upon ScanWatch 2 installation using the Withings mobile application.
(2) Offer reserved for new Withings+ subscribers only (any person not subscribed to Withings+ service during the last twelve (12) months).
(3) Right after the 3-month trial period, the monthly payment starts and you will be automatically charged 9.95€ (or $9.95 or £9.95) per month.
(4) Right after the 3-month trial period, the annual payment starts and you will be automatically charged 99.5€ (or $99.5 or £99.5) per year.
You can unsubscribe at any time following the procedure described in our General Terms and Conditions of Sales