Meet Body Smart
Reach your full health potential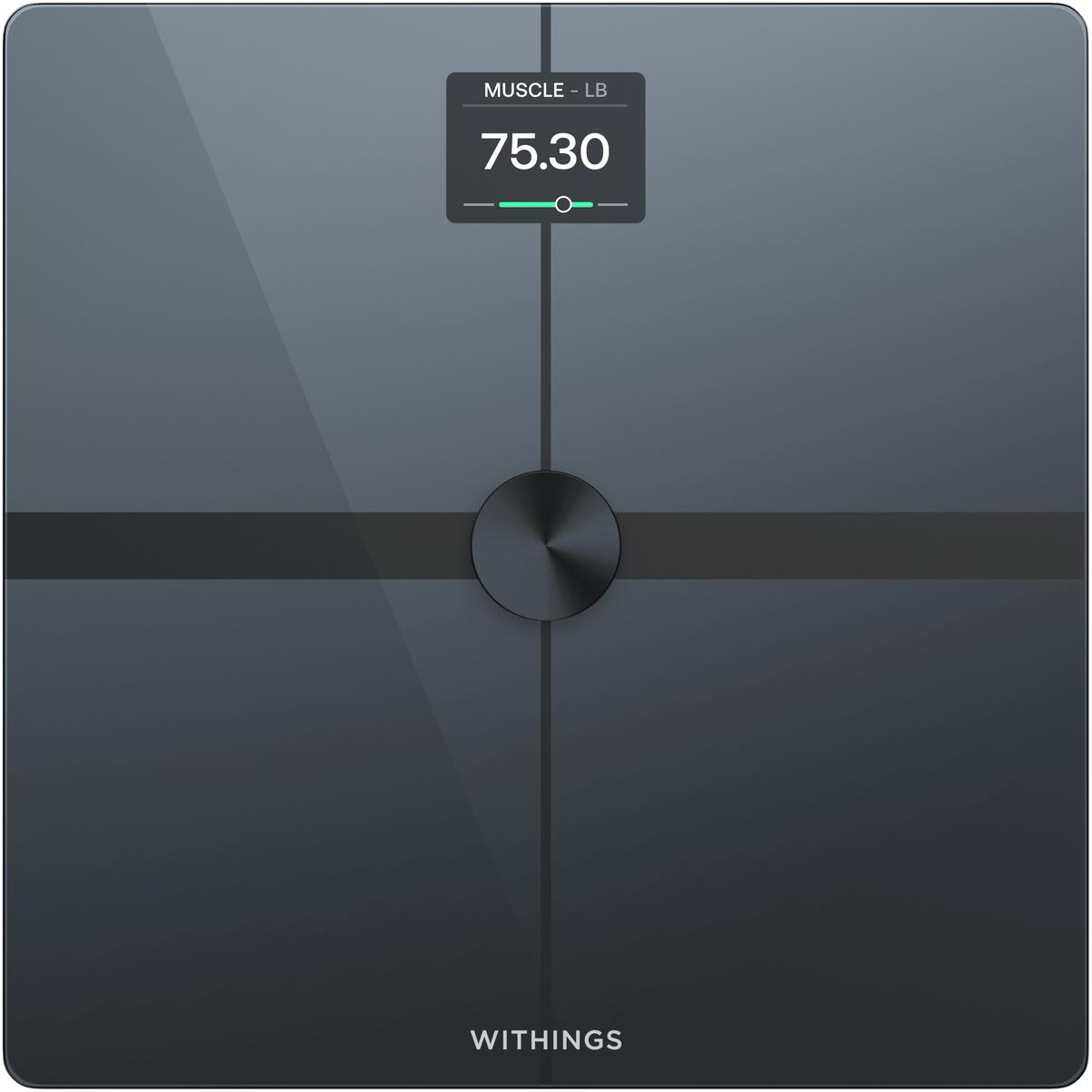 The smartest way to monitor your body
Achieve your health and fitness goals with precise weight tracking and advanced body metrics, including heart rate insights. Discover a seamless user experience and all the essentials you need to make better health part of daily life.
Measure and track,
to learn and improve
Body Smart provides comprehensive health insights, to help you reach your full potential
New
Our empowering health and fitness data is supported by our
Precision Technology™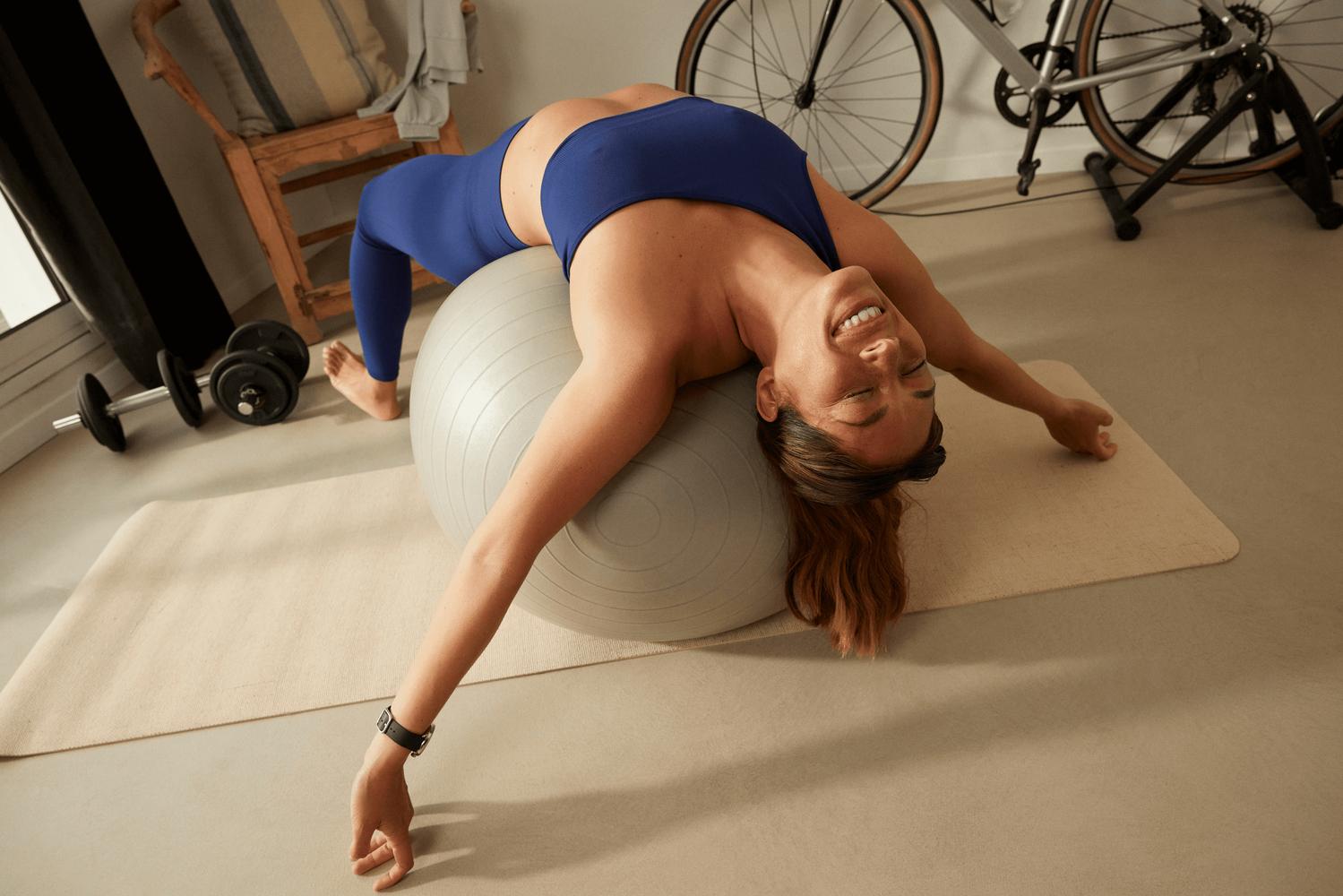 Withings Precision Technology™
Powered by multiple frequencies, Body Smart uses an undetectable electric current to calculate your precise body composition. This smart technology brings you brand new metrics and a more complete picture of your health. Patented transistor technology also ensures consistently precise weight measurements, up to 0.1lbs.
Developed so you can stay on track—precise and consistent weight measurements, up to
0.1lbs
Take the stress out of tracking your health. Body Smart is elegantly designed and easy to use. No matter where you are on your health journey, this smart scale will fit seamlessly into your life.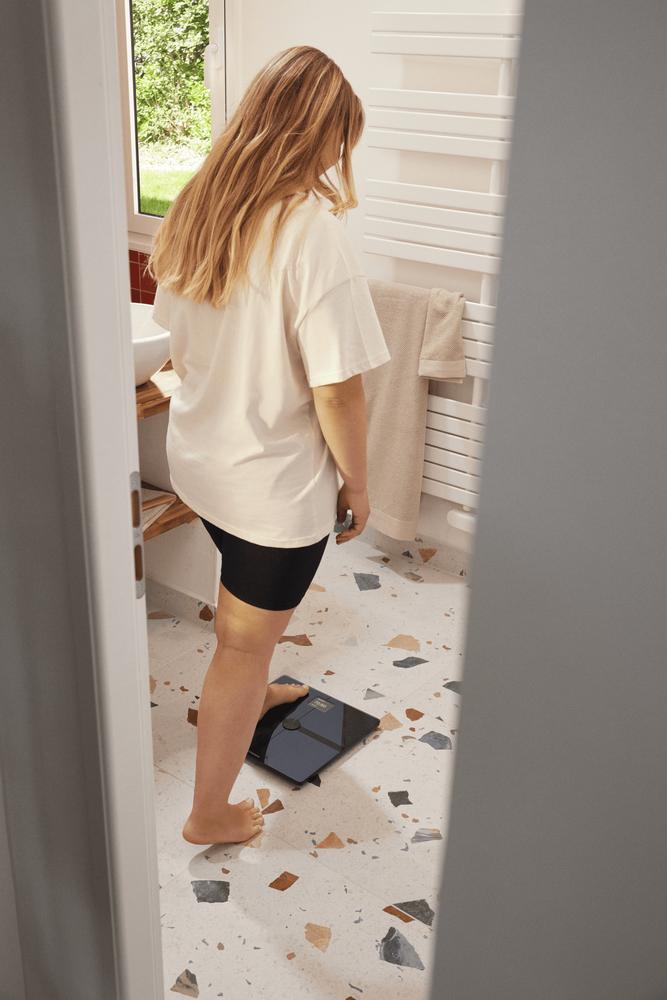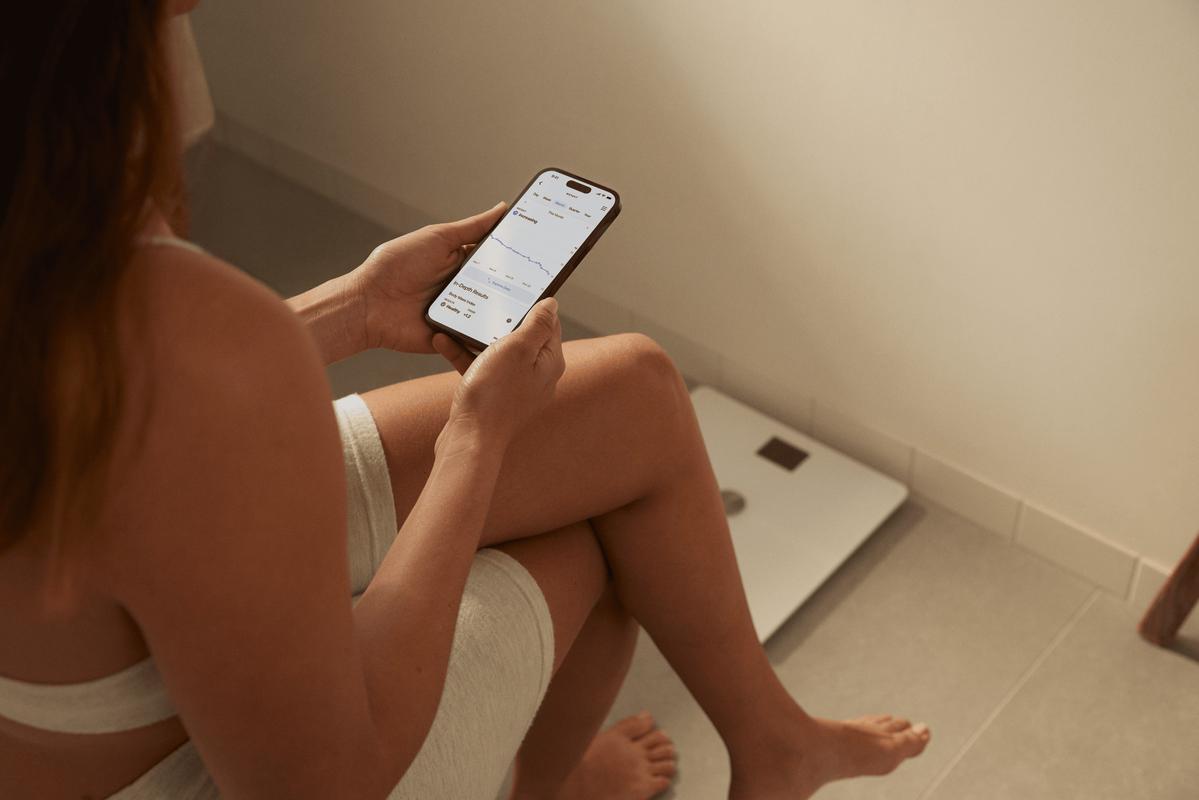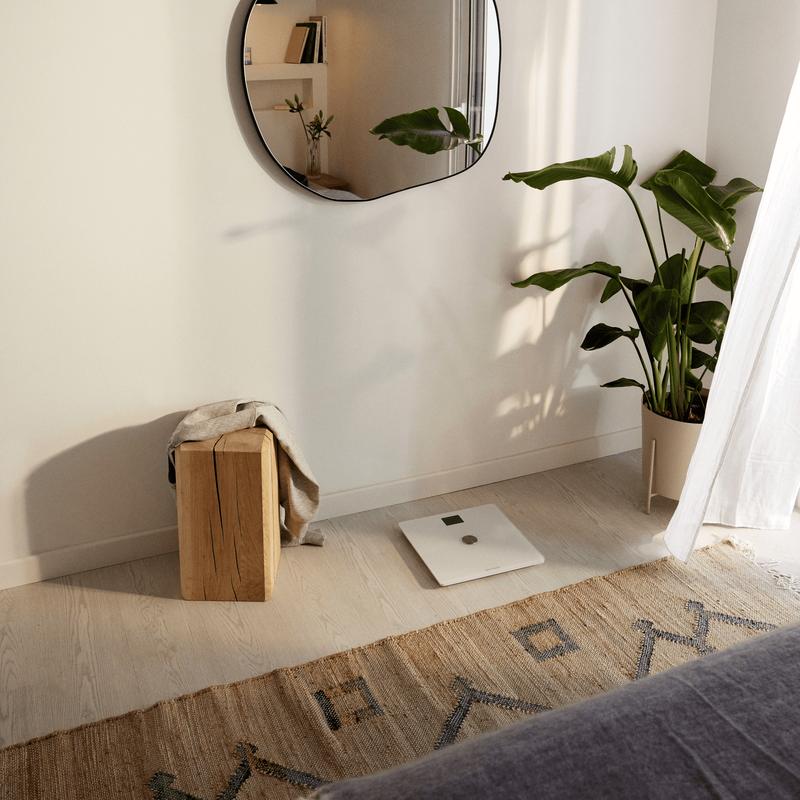 Easy to install

Say goodbye to overly complex setup, and get started on your path to better health right away.

Stay connected

Connect to Wi-Fi or Bluetooth, and automatically sync your health data to the Withings app.

High Resolution Color Screen

Enjoy a clear and bright color screen, so you can see your measurements at a glance.

Family Friendly

Recognizes up to 8 different users, allowing everyone in your home to easily monitor their health data.
State-of-the-art
app experience
Check your health metrics every day in the Withings app, where you can securely view your trends, track your progress and browse a library of inspiring content—all in one place.
Innovative metrics

Get the most out of your health data

Withings has a complete ecosystem of devices that delivers comprehensive insights—to give you the most well-rounded view of your health. Plus, it's compatible with all your favorite apps.

Best-in-class privacy

Security guaranteed

Withings upholds the highest standards of privacy, including GDPR compliance and additional security measures to protect all of your health data.

Application

Withings+

Withings+ takes health tracking to the next level—with in-depth analysis of your measurements, personalized guidance based on your data, and a variety of programs to help you build better habits.

Connects to all your favorite apps

Withings products can easily be connected to Apple Watch, Apple Health, Google Fit, or other health and fitness apps.
Features for
everyone
Share your Withings scale with multiple users, no matter where they are on their health journey.
Up to 8 users
Automatically recognized
Baby Mode
Get an accurate weight for the smallest member of your family, just by holding them in your arms
Athlete Mode
Adapts measurement algorithms to your unique body composition
Pregnancy Mode
Opt in for helpful tips and easily track your progress throughout your entire pregnancy*
*Will be rolled out in a future update
Eyes-Closed Mode
Hide the numbers from your scale screen at weigh-ins, and see motivational messages instead
Body Smart
Body Composition Wi-Fi Scale
Metrics tracked
Weight
Four weight sensors
Precise weight measurements (0.1lbs)
Body Composition
Bioelectrical Impedance Analysis (BIA) Multifrequency
Units: body fat %, total body water %, muscle mass kg or lb, bone mass kg or lb, Visceral Fat Index, Basal Metabolic Rate*
*BMR will be rolled out in a future update
Withings+
The Withings+ expands the capabilities of the data and features included in our award-winning app, to offer you more targeted guidance than ever before.You'll have access to behavior change modules, daily missions and exclusive content to create a healthy routine that sticks.
Learn more about Withings+
Multi-user friendly
Automatically recognizes and tracks up to 8 users
Features tailored modes, including Athlete, Pregnancy*, Baby and Eyes Closed
*Will be rolled out in a future update
Connectivity
Wireless Sync
WiFi 802.11 b/g/n, compatible with WEP/WPA/WPA2-personal networks
Bluetooth connectivity (Bluetooth Smart Ready)
Requirements
Body Smart can be installed on a smartphone or a tablet, via the Withings app available on iOS (iOS 14 and higher) and Android (10.0 and higher).
Cannot be set up from a computer
Device
Four weight sensors
Weight range: 5-200 kg (9-440 lbs)
50 g (0.1lb) precision
Units: kg, lb, st lb
Patented body position detector
Highly-accurate weigh-ins via Position ControlTM technology
Scale
High-strength tempered glass platform
Paint-free satin white casing
Ultra slim design
Dimensions: 12.8 x 12.8 x 1.1 in. / 325 x 325 x 25,6 mm
Display
Clear, easy to see graphical display (2.8"), 320 x 240 pixels
High resolution LCD color screen
Storage and memory
Free and unlimited storage of weight data
Stores up to 16 weigh-ins at one time if the scale cannot sync wirelessly
Power supply
4x 1.5V Alkaline cells (AAA)
Average battery life of 15 months
Free shipping
30-day trial
More infos about the Withings+ subscription
The service Withings+ unlocks an in-app health experience with access to daily engagement support and exclusive content in the areas of sleep, nutrition and activity. With Withings+, you'll get guided on a daily basis to create a healthy routine that sticks.
Terms and conditions for a Withings+ subscription
General sales conditions and terms of use for Withings digital health products and services are available here: https://www.withings.com/legal/services-terms-and-conditions.
Subscription:

Your subscription (also called contract) will continue until terminated. To use the Withings service you must have Internet access and the latest available Withings mobile application, Withings App. Unless you cancel your subscription before your billing date, you authorize us to charge the subscription fee for the next billing cycle to your payment method (see "Cancellation" below). "payment method" means a valid and accepted method of payment.

Promotional or introductory offers:

we may from time to time offer special promotional offers, plans or subscriptions ("Offers"). Offer eligibility is determined by Withings at its sole discretion and we reserve the right to stop making an Offer. It is not possible to combine several promotional offers unless specifically mentioned.

Billing and cancellation

Billing Cycle:

The subscription fee for the Withings+ service will be charged to your payment method on the specific payment date indicated on the subscription management webpage available on https://healthmate.withings.com. The cycle will be monthly or annual depending on the type of subscription that you chose when you subscribed to the service. In some cases, the payment date may vary if the first attempts of payment fail, if your payment method is not correctly settled, if you change your billing cycle or your paid subscription began on a day not contained in a given month.

Payment Methods:

To use the Withings service you must provide at least one payment method. Withings will automatically use the payment method used during the initial checkout (credit card, PayPal, Google Pay, Apple Pay…). You can update your payment method at any time (see below). You authorize Withings to charge the payment method associated to your account automatically with or without notice until your subscription is not terminated. For some payment methods, the issuer may charge you certain fees, such as foreign transaction fees or other fees relating to the processing of your payment method. Local tax charges may vary depending on the payment method used. Check with your payment method service provider for details.

Uncollected payments:

Any uncollected amounts remain due to Withings. If a payment is not successfully settled, due to expiration, insufficient funds, or otherwise, and you do not cancel your account, we may suspend your access to the service until we have successfully charged a valid payment method. In case of payments failure, the next payments will continue to be charged regarding your billing cycle (it does not delay the other due payments).

Updating your payment methods:

You can update your payment method by going to the subscription management webpage available on

https://healthmate.withings.com

. At the moment, you can only update your payment method to use credit card method. Following any update, you authorize us to continue to charge the applicable payment method.

Cancellation:

You can cancel your Withings+ subscription at any time, and you will continue to have access to the service through the end of your billing period. Payments are non-refundable and we do not provide refunds or credits for any partial subscription periods or unused services. To cancel, go to the subscription management webpage available on

https://healthmate.withings.com

and follow the instructions for cancellation. If you decide to cancel your subscription, the Withings+ service will be discontinued with all included features on the date your subscription ends. Your devices and all their features will continue to function normally.

Changes to the Price and Subscription Plans:

We may change our subscription plans and the price of our service from time to time; however, any price changes or changes to your subscription plans will apply no earlier than 30 days following notice to you.

Right of withdrawal:

Legal right of withdrawal:

You may withdraw from your subscription order without giving any reason within 14 days from the date the contract start. To comply with the withdrawal deadline, simply send your withdrawal request before the 14-day period expires to our customer support department free of charge:

By telephone 0 800 945 713
Online on our customer support department

Effect of withdrawal:

We will refund all payments we have received from you related to the Withings service. Withdrawal for hardware devices need to be managed separately. We will use the same method of payment that you used for your original order, unless you expressly agree to a different method. In any case, this refund will not cause any additional costs for you.
The Withings+ service will be discontinued immediately with all included features. Your devices and all their features will continue to function normally.

Acceptable use of the service

Right and access:

The Withings+ service and any content accessed through the service are for your personal and non-commercial use only and may not be shared with individuals beyond device users. As long as you subscribe to the service, Withings grants you a a limited, non-exclusive, non-transferable, non-sublicensable right to access the service and its related content. You agree not to use the service for public performances.

Updates and improvements:

The service, including the content library, is regularly updated at our sole discretion at any time with or without notice. In addition, we continually improve or test various aspects of our service, including our user interfaces, promotional features and availability. Those improvements or tests shall not impact your use of the service.

Additional software terms:

Except as explicitly authorized in these Terms of Use, you agree not to:

archive, reproduce, distribute, modify, display, publish, license, create derivative, sale, or use content and information contained on or obtained from or through the Withings service;
circumvent, remove, alter, deactivate, degrade, block, obscure or thwart any of the content protections or other elements of the Withings service, including the graphical user interface, any advertising or advertising features, copyright notices, and trademark;
use any robot, spider, scraper or other automated means to access the Withings service;
reverse engineer, decompile or disassemble, tamper with, or bypass any security associated with any software or other products or processes accessible through the Withings service, whether in whole or in part;
use any fraudulent methods like inserting any code or manipulate the content of the Withings service in any way or use any data mining, data gathering or extraction method;

Data privacy:

We process personal data relating to you during the subscription process. Please refer to our Privacy Policy for more details :

https://www.withings.com/fr/en/legal/privacy-policy

.

Applicable law:

These Terms and Conditions shall be governed by the laws of France, without reference to the principles of conflicts of laws. The French courts are competent to judge any dispute arising from these Terms and Conditions.
We may terminate or restrict your use of our service if you violate these Terms of Use or are engaged in illegal or fraudulent use of the service.
Fiche produit relative aux qualités ou caractéristiques environnementales
Qualités ou caractéristiques environnementales de l'emballage :
Emballage comportant au moins 65% de matières recyclées
Emballage majoritairement recyclable
Qualités ou caractéristiques environnementales du produit :
Contient au moins 40 milligrammes de métaux précieux