It just works
7 out of 10 Withings users with a weight loss goal manage to lose a significant amount of fat mass in less than 3 months following the installation of their body composition scale.
Easy to partner up
Connect with 100+ partners to leverage your Withings data in your favorite apps
An ideal health companion
High-accuracy weight and full body composition is just the beginning. Get to know a scale that coaches you, rewards you, and records all data automatically. And with tools at hand such as trend screens and nutrition tracking, you can set goals — and achieve them.
Technology you can trust
Monitoring your weight doesn't work if you can't trust your readings. Body+ is the best scale for accuracy.
High accuracy
Body+ gives highly precise measurements of up to 0.1 kg
Position control
A balanced position is necessary to get a good measurement. Body+ uses Position Control technology to help you center your weight easily, with on-screen visual cues.
Gravity compensation
Fun fact: the Earth's gravity actually varies according to where you are on the globe—up to 400g! Body+ adjusts its measurement to compensate for this phenomenon.
More than weight
Body+ lives up to its name by providing insights on more than just weight.
Fat mass
View your fat mass percentage to easily get an idea of your overall health.
Muscle mass
Pinpoint the results of your efforts to get stronger or lose fat.
Water
Stay hydrated and watch out for water retention.
Bone mass
See your bone mass for a more complete picture of your body composition.
Trend
See your weight trends from the last few measurements so you can see the big picture.
See yourself in a better mirror
Every weigh-in appears in the Health Mate app automatically, via Wi-Fi or Bluetooth sync. With your history available 24/7, you can see what works, reinforce positive behaviors and stay focused on your goals.
Learn more about the Health Mate app
Nutrition tracking : Knowledge is power
What makes your numbers go up or down? Health Mate gives you perspective.
Fact : Users who set a goal, track nutrition, and step on the scale regularly lose on average 4x more weight.
For the whole family
Up to 8 users can be recognized automatically, and each will have their data independently synced to their Health Mate profile.
More reasons to step on
Provide a daily local weather forecast and display the previous day's step (if you use a Withings activity tracker or the app's built-in tracker).
Goes the distance
Body+ will operate for up to 18 months using four standard AAA batteries (included).
Get support during pregnancy
Pregnancy Tracker guides expecting mothers through their pregnancy with health-related, obstetrician-reviewed advice, tips, and personalized weight tracking.
Track your child's growth
Baby Mode empowers parents to easily keep an accurate diary of their child's growth simply by stepping on the scale while holding their baby in their arms.
Technical Specifications
Connectivity
Metrics tracked
Sensors
Device
In the box
iOS compatibility (iOS 8 and higher)
iPhone 4S and more recent
iPod touch 5th generation and more recent
iPad 3rd generation and more recent
Android compatibility (5.0 and higher)
Requires Internet access (mobile data or Wi-Fi)
Wireless Sync
Wi-Fi 802.11 b/g/n, compatible with WEP/WPA/WPA2-personal networks
Bluetooth connectivity (Bluetooth Smart Ready)
Reviews
Press & praise: real users live healthily ever after
Browse the latest press reviews and user testimonials about Body+.
When it comes to its functionality, the Body+ is anything but quiet and retiring
The Withings scale is worth every penny I swear! It measures way more than weight so even when I have a bad week I'll still be motivated by other gains. I don't think I've ever been so consistent with my workout
I'll like my numbers, right now do a daily weigh in on the Withings Body+ scale. Also interesting to see patterns overtime in terms of diet and routine. Easiest assessment is looking in the mirror though 😅
I've been using a withings scale for like 10 years now, and it still works. It just uploads my weight and (inaccurate impedance-based) body fat percentage to a cloud account, and there's an app to chart it.
My husband got me a Withings scale for my birthday one year and I love it!
One of the coolest features is the Position Control Technology, which lets you know how to stand correctly to achieve the most accurate reading.
Users can trust that this device provides accurate measurements.
Good looking bathroom scale with a supreme display.
What's better than a smart scale? A smart scale that works with Alexa.
Let's cut to the chase right away. Scales produced by Withings are our pick of the bunch. They look great and do the job extremely well.
The Withings Body+ is one of the best smart scales money can buy.
High-accuracy weight and full body composition is just the start of what it can do.
Find the perfect product for all your needs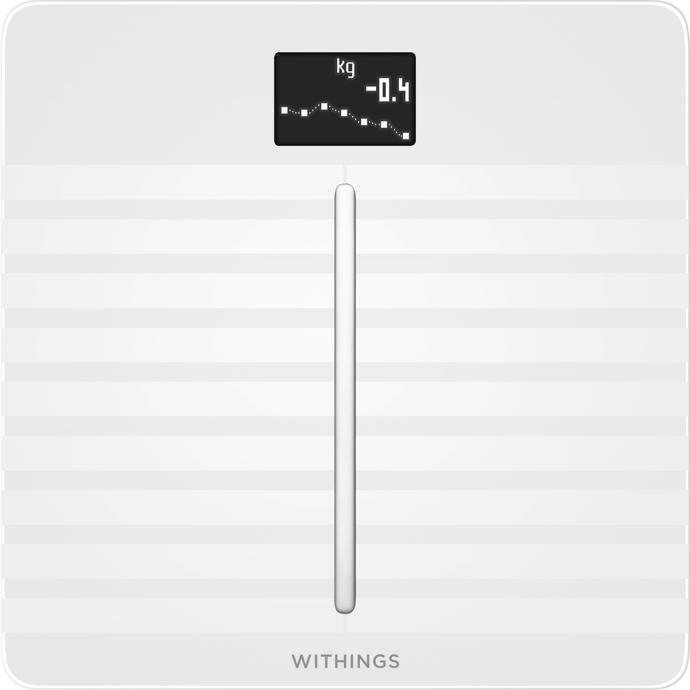 Body Cardio
An advanced Wi-Fi scale that delivers full body composition, exclusive heart health metrics, and seamless tracking in the Health Mate app.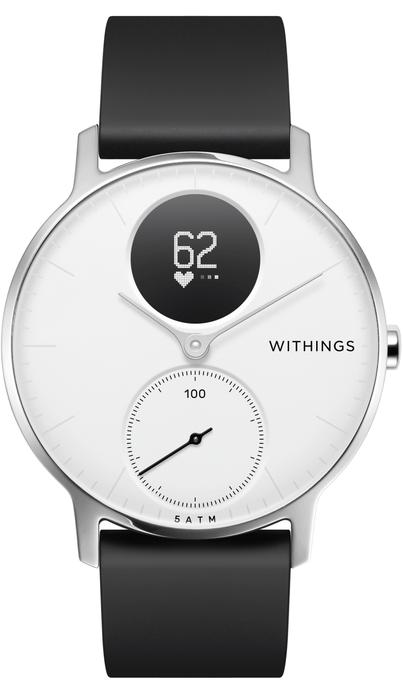 Steel HR
The watch that tracks activity, sleep, and heart rate for up to 25 days.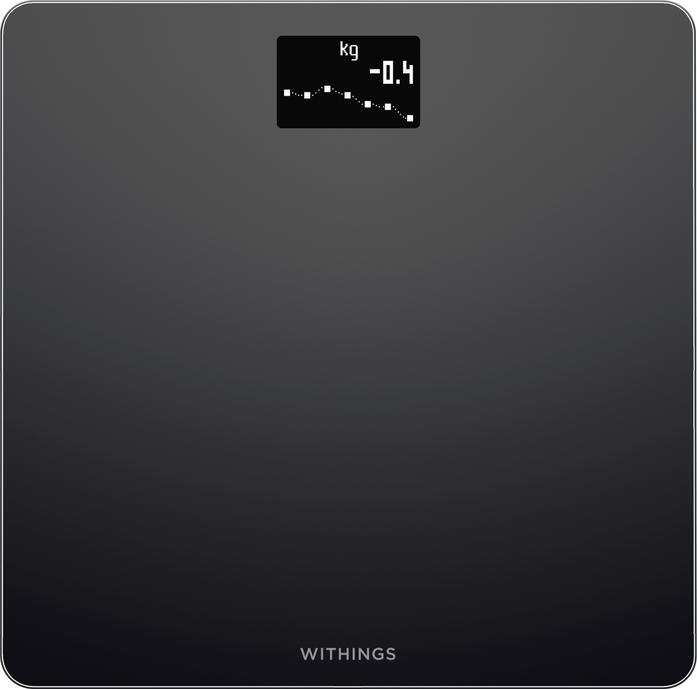 Body
A Wi-Fi scale that features weight, BMI, and automatic sync to the Health Mate app, where you can view trends and find extra motivation to reach your goals.