Body+
Meet the smartest smart scale
Body+ gives a comprehensive picture of your body composition to help you make smarter choices that can have a significant impact on meeting your weight and fitness goals.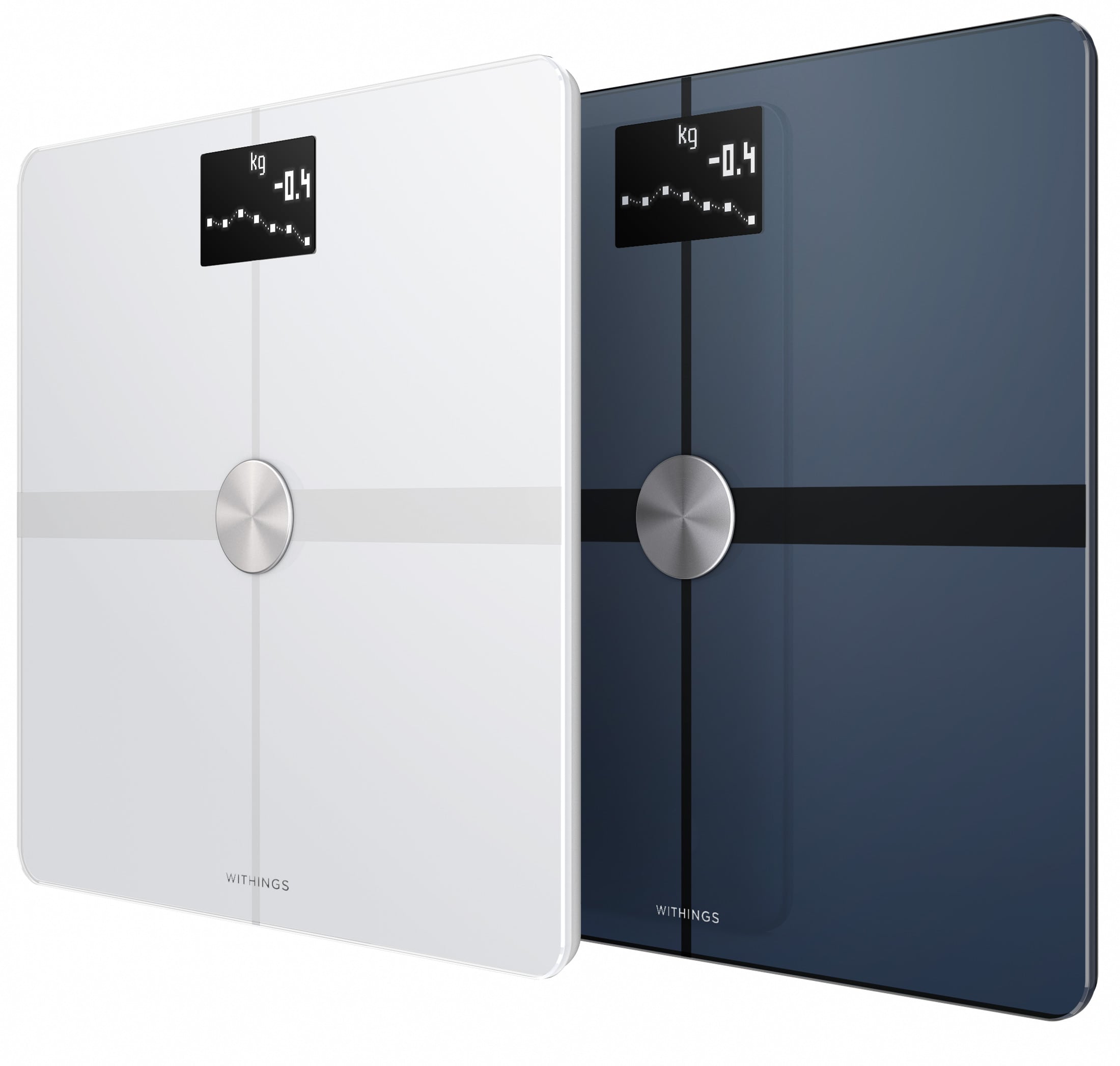 Knowledge is health power
Body+ high precision smart scale sets you on track for better health as it provides detailed insights about the impact on body fat, muscle mass, and total body water, with every lifestyle change you make.
56.3%

22.9

79.2%

16.6%

4.2%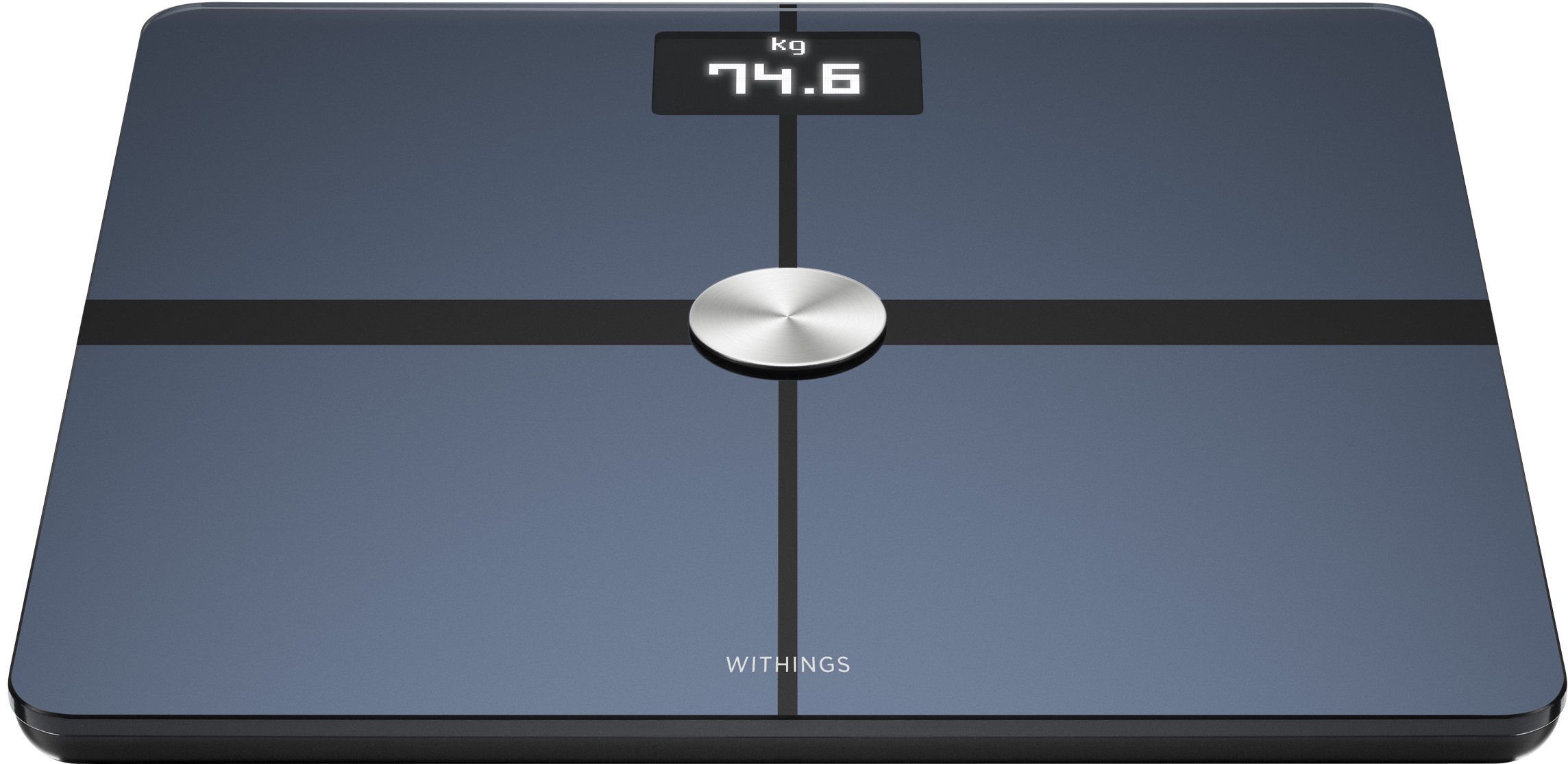 Best Smart Scale Overall in 2020

Best Bathroom Scale in 2020
FitRated
Best Smart Scale Overall in 2020
Most user friendly smart scale

Best Smart Scale 2019 for Bonus features
The most accurate smart scale on the market
Source: Weight performance test realized on scales with similar price range performed by SGS, an independent laboratory in August 2021
@MikeTM
Body+ user
Works perfectly, easy to set up and has given me the kickstart I needed to lose weight.
Read more user reviews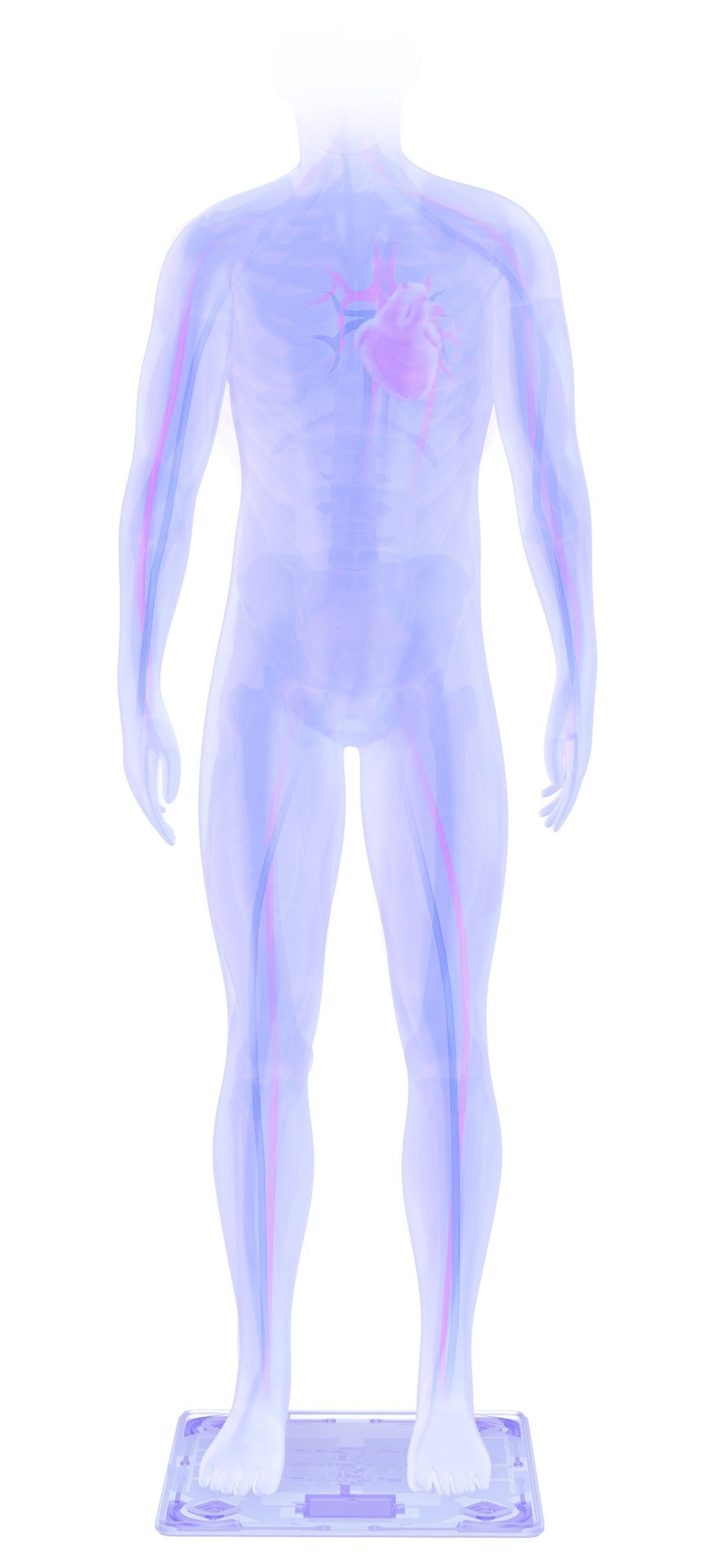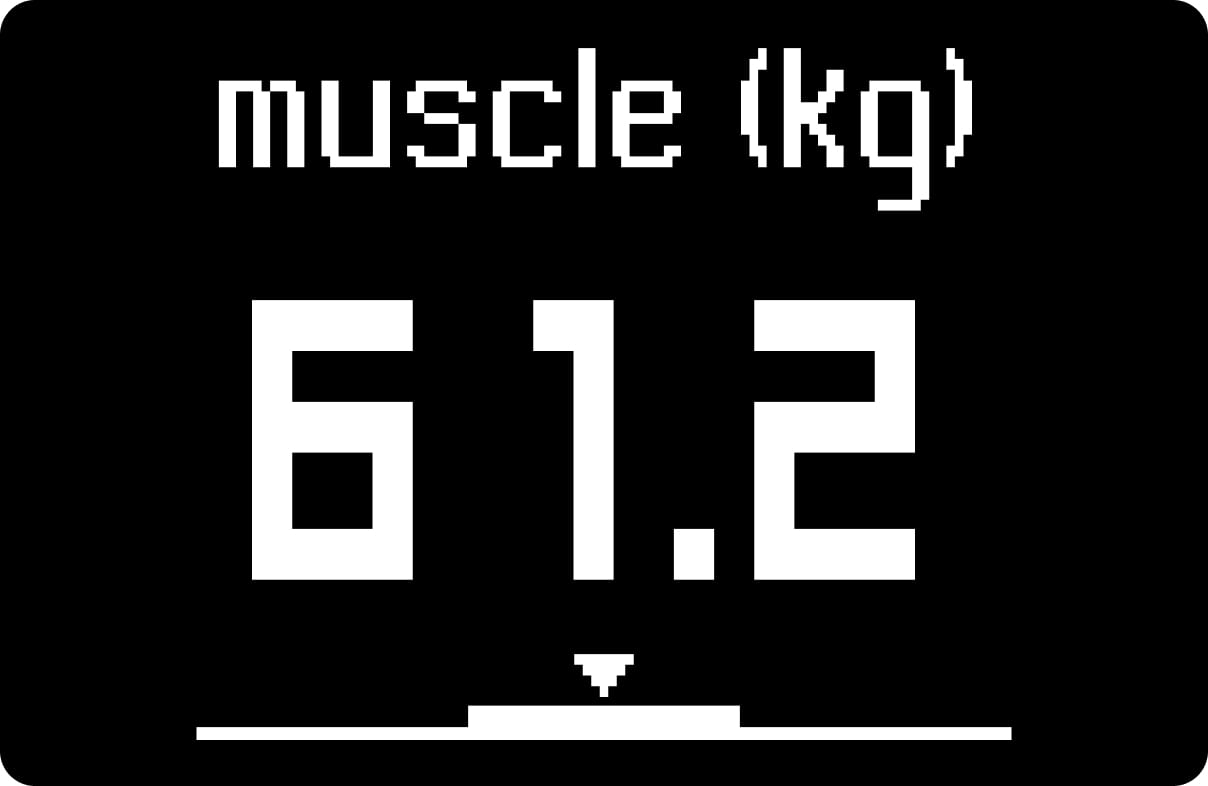 Muscle is denser than fat, so for those who exercise regularly and see a weight increase, this may be due to adding lean muscle tissue, not fat.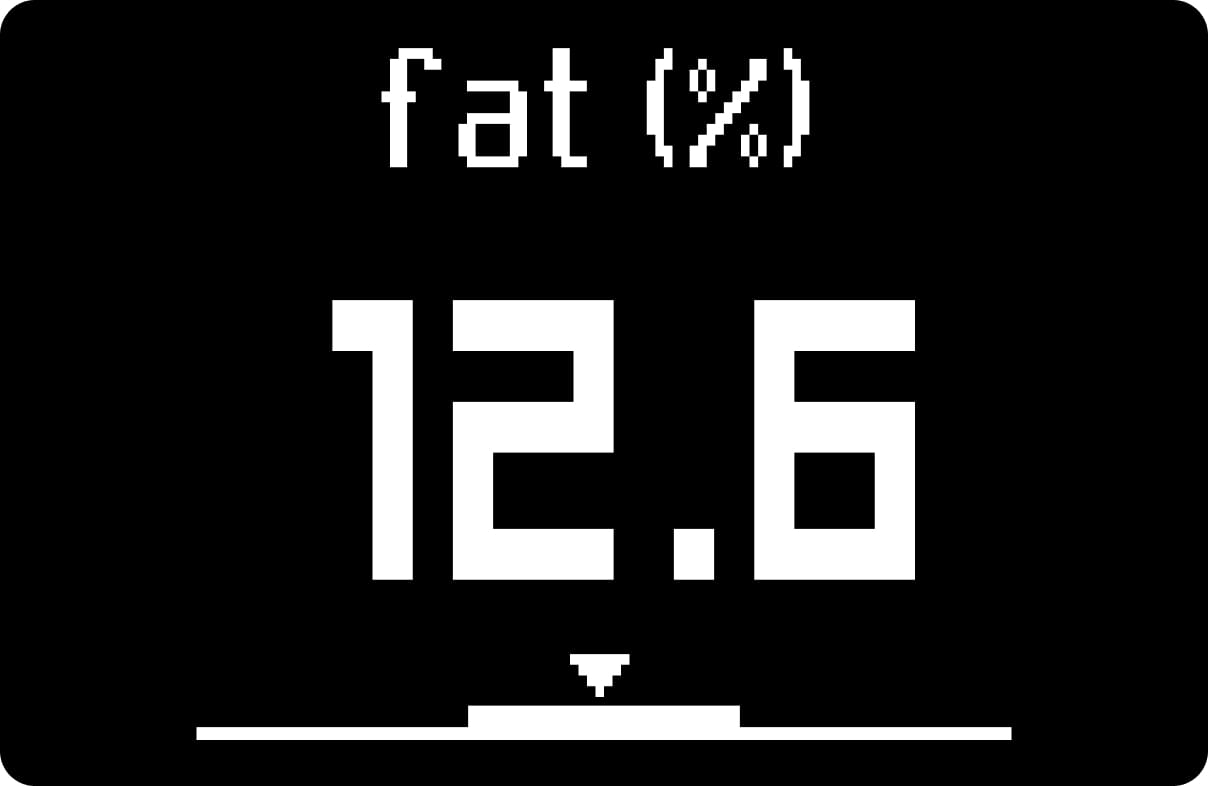 Your body needs fat, but excess fat can be a risk factor for diseases like heart disease, type 2 diabetes, and high blood pressure. Understanding your weight's relationship to body fat puts you at an advantage in your journey to better health.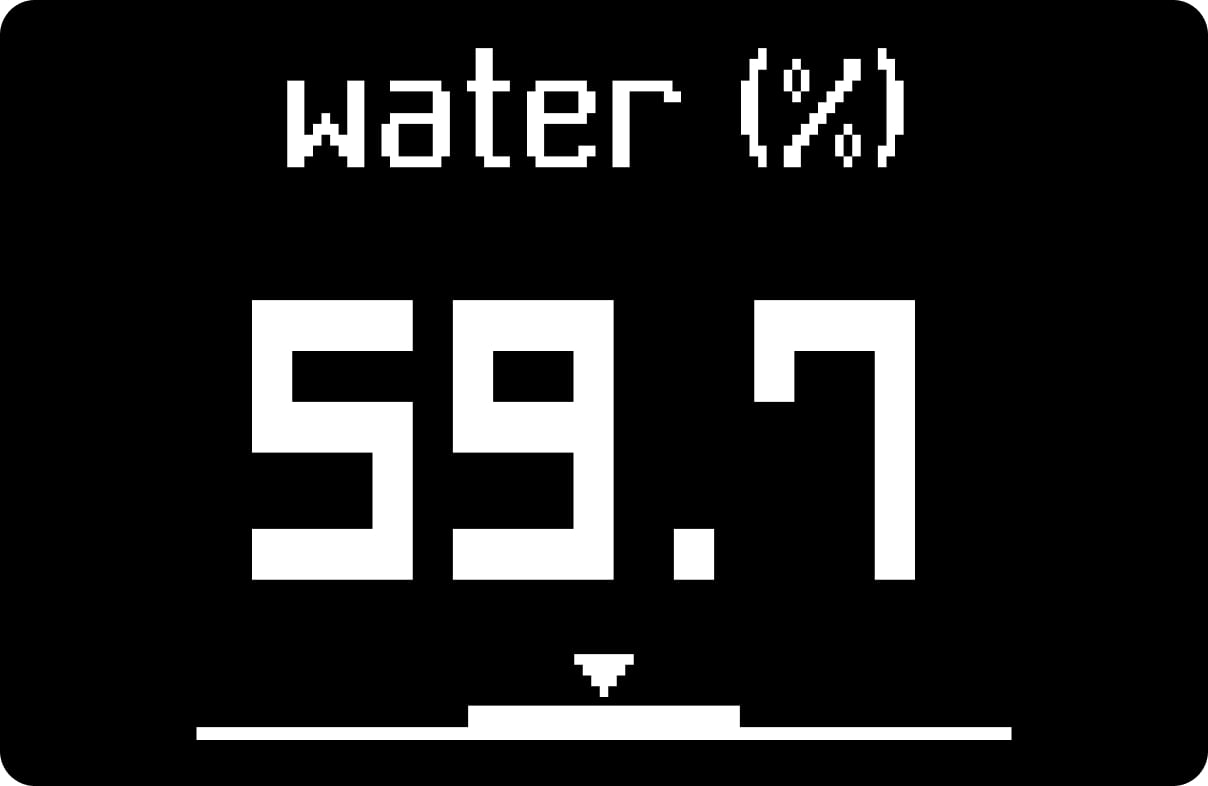 Being well-hydrated may help improve focus, sports performance, and general well-being. Additionally, monitoring total body water both before and after physical activity can help identify how much water was lost so athletes can fully rehydrate their bodies.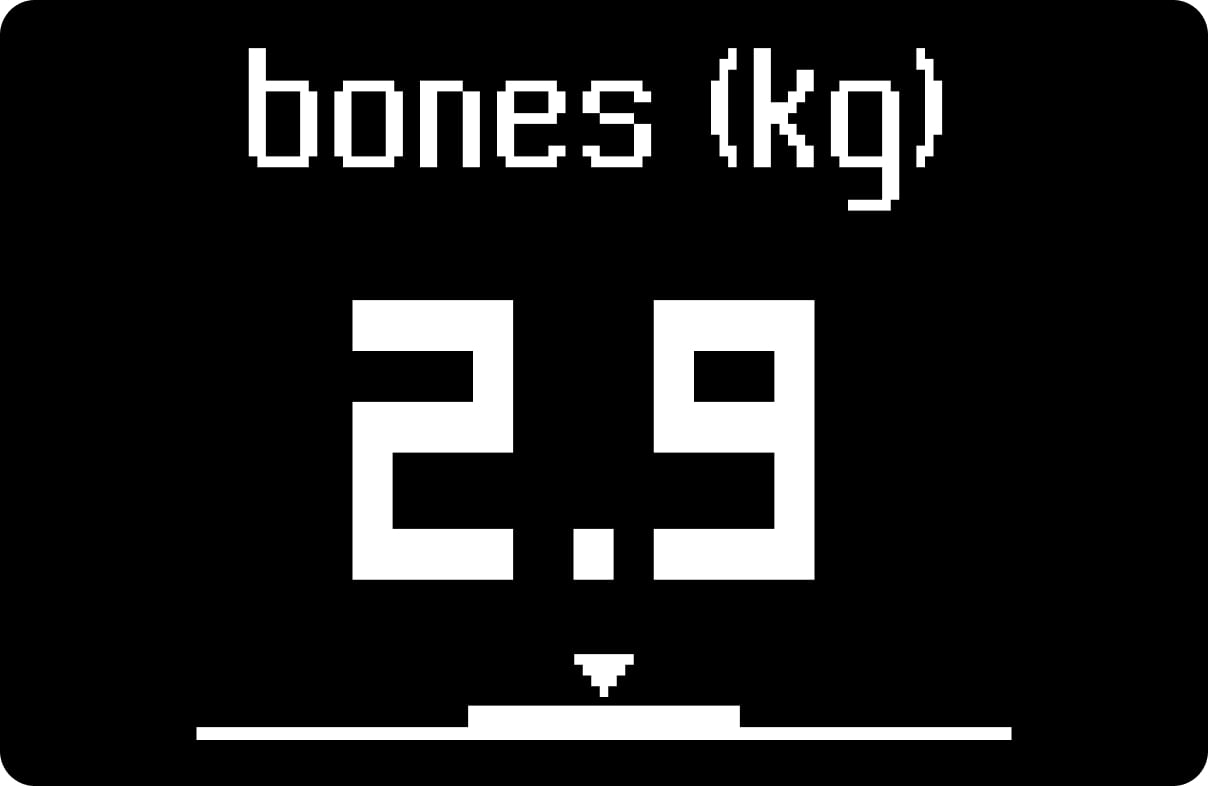 Bone mass may not vary much in the short term, but it is important to track bone mass over time to look for changes in the long term.
Bioelectrical impedance technology
Advanced sensors work via an undetectable current that can compute body composition using our exclusive algorithms.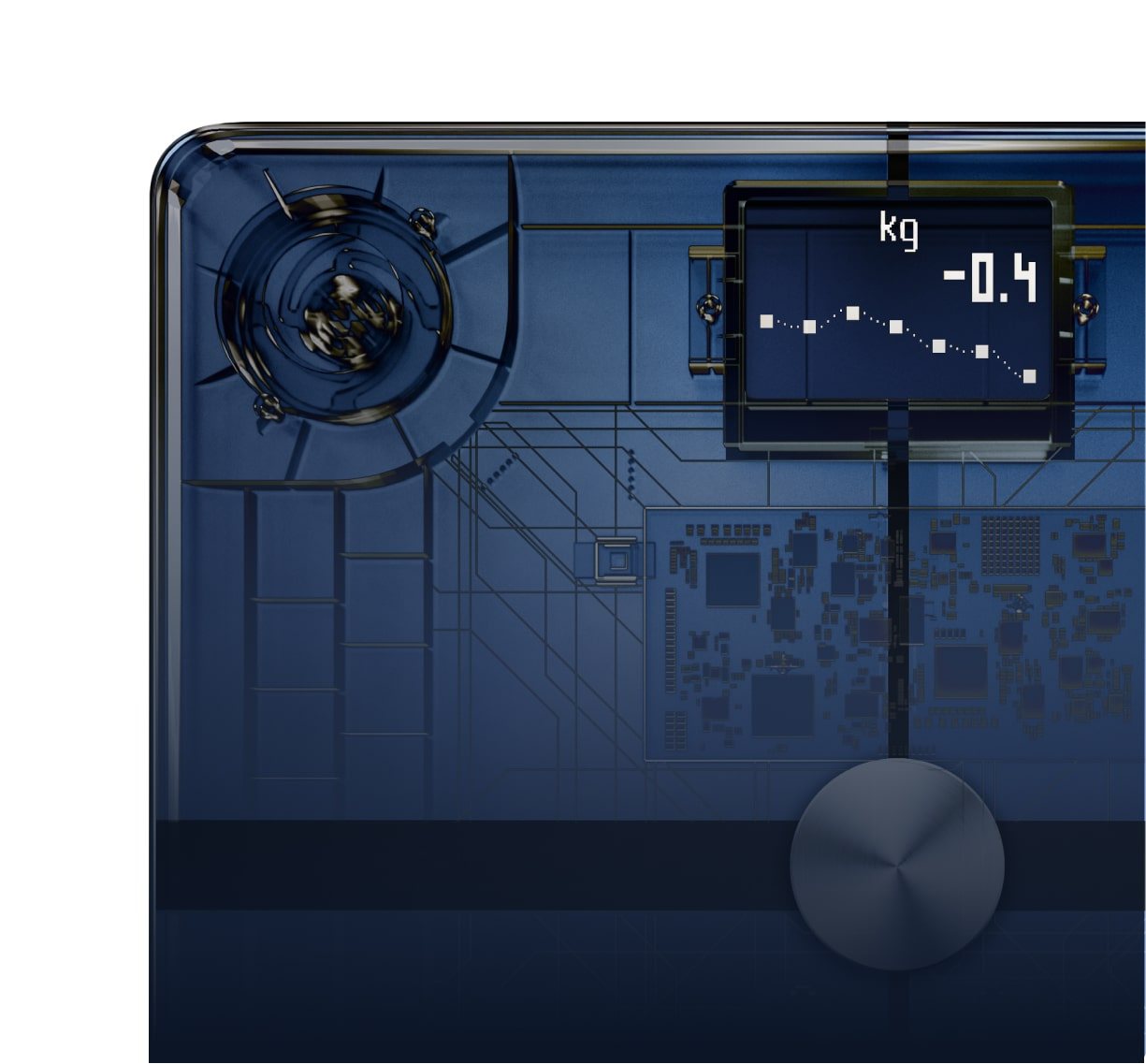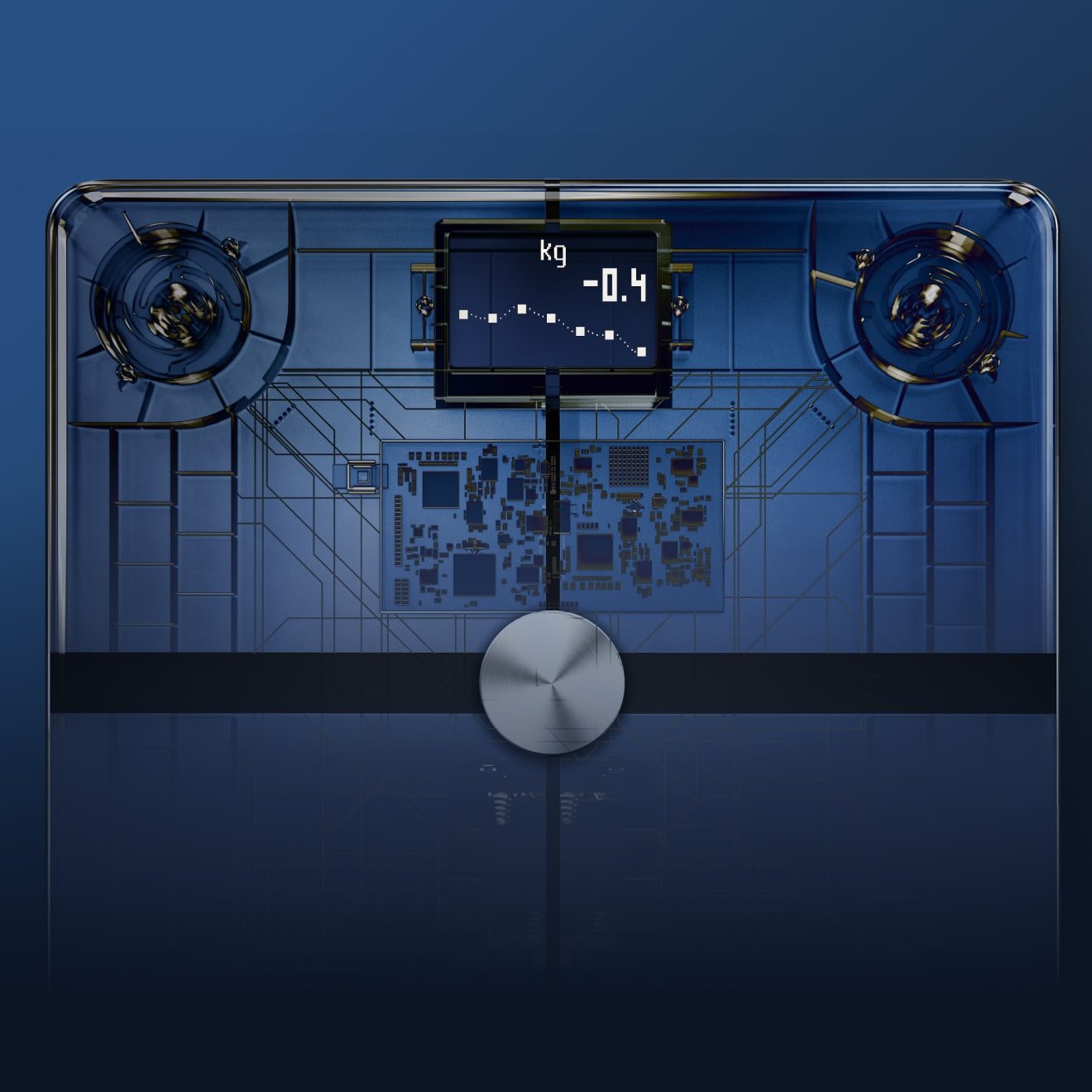 Bioelectrical impedance technology
More than just weight
Withings Body+ uses bioelectrical impedance analysis (BIA) to estimate body composition.
The scale assesses body fat and water percentage, as well as muscle and bone mass, to help people take steps toward a healthier lifestyle.
All of these measurements are taken automatically each time someone steps on the scale.
How it works
In BIA, the scale sends a safe, low-amplitude electrical current through the body, measuring the resistance of biological tissues to the flow of this current. In this way, the scale can assess body composition using scientifically validated equations.
By measuring the voltage drop between the other two electrodes, located at the heels of the left and right feet, the scale can measure impedance, which can then be used to calculate an estimate of fat-free body mass and, by difference with body weight, fat mass.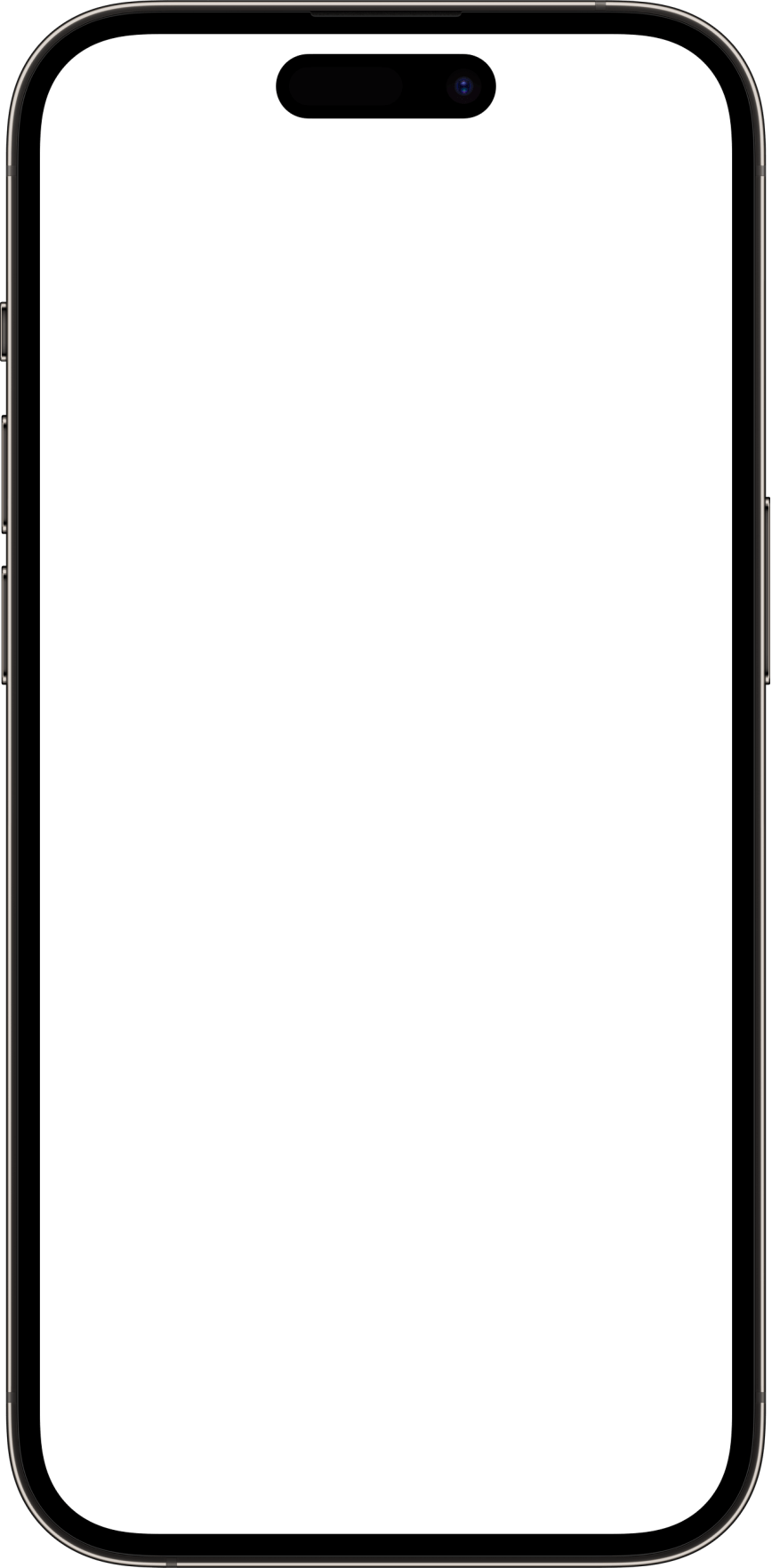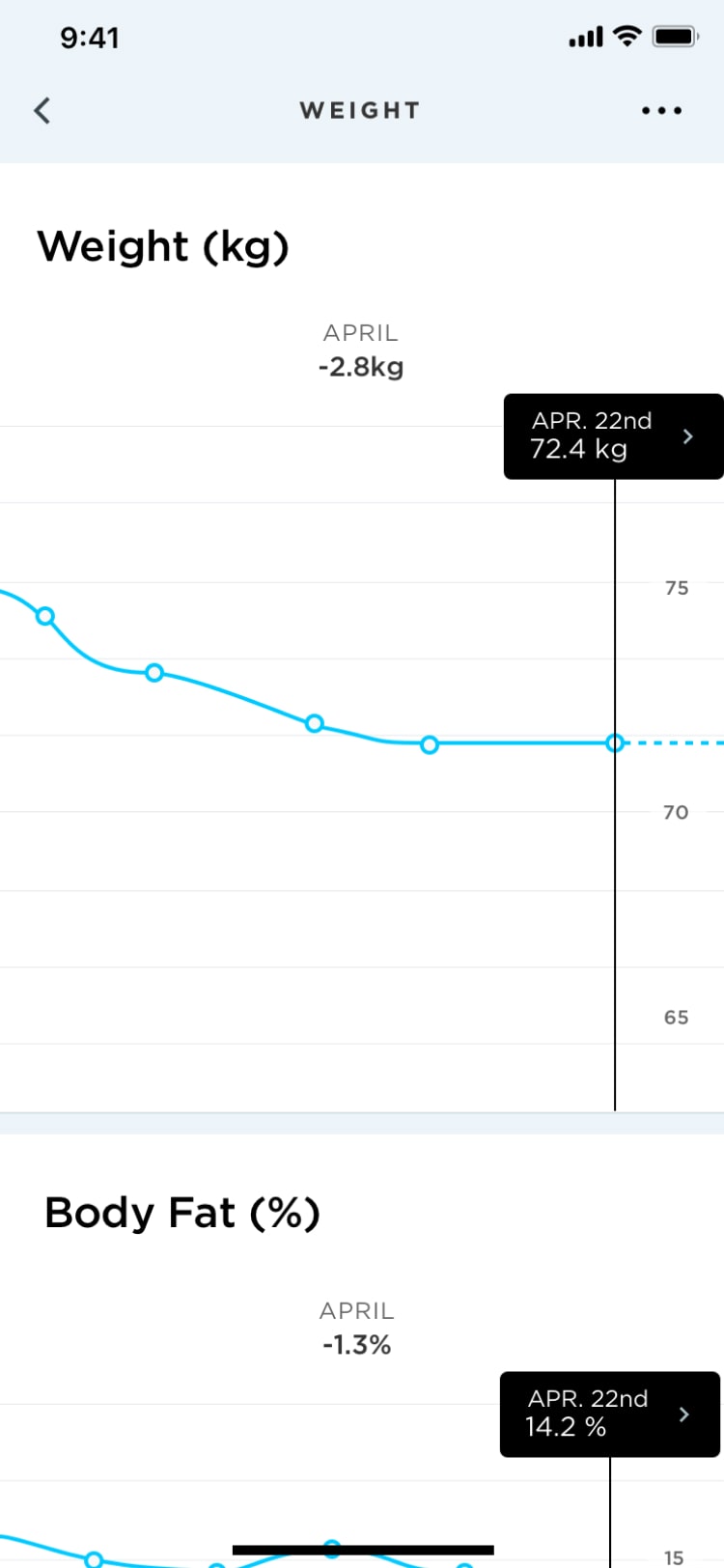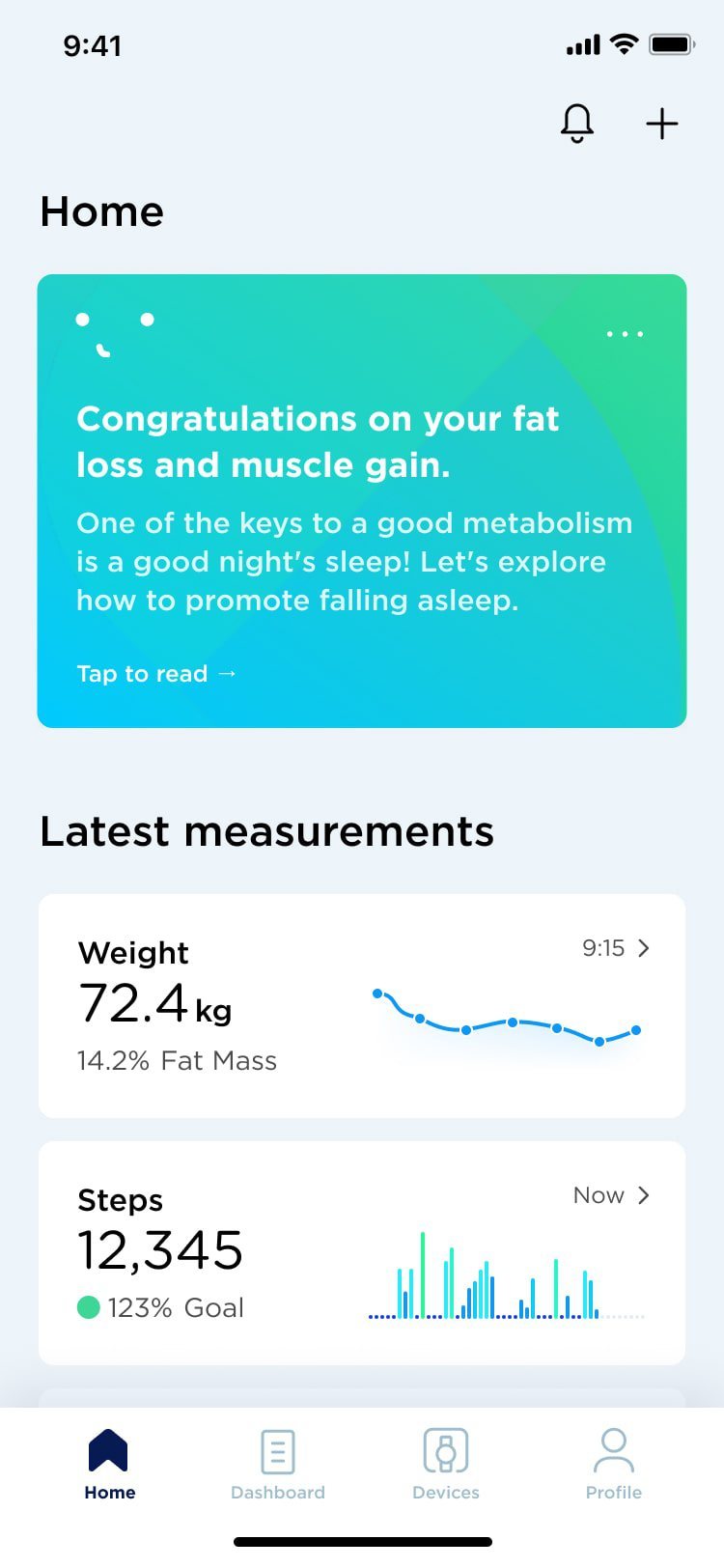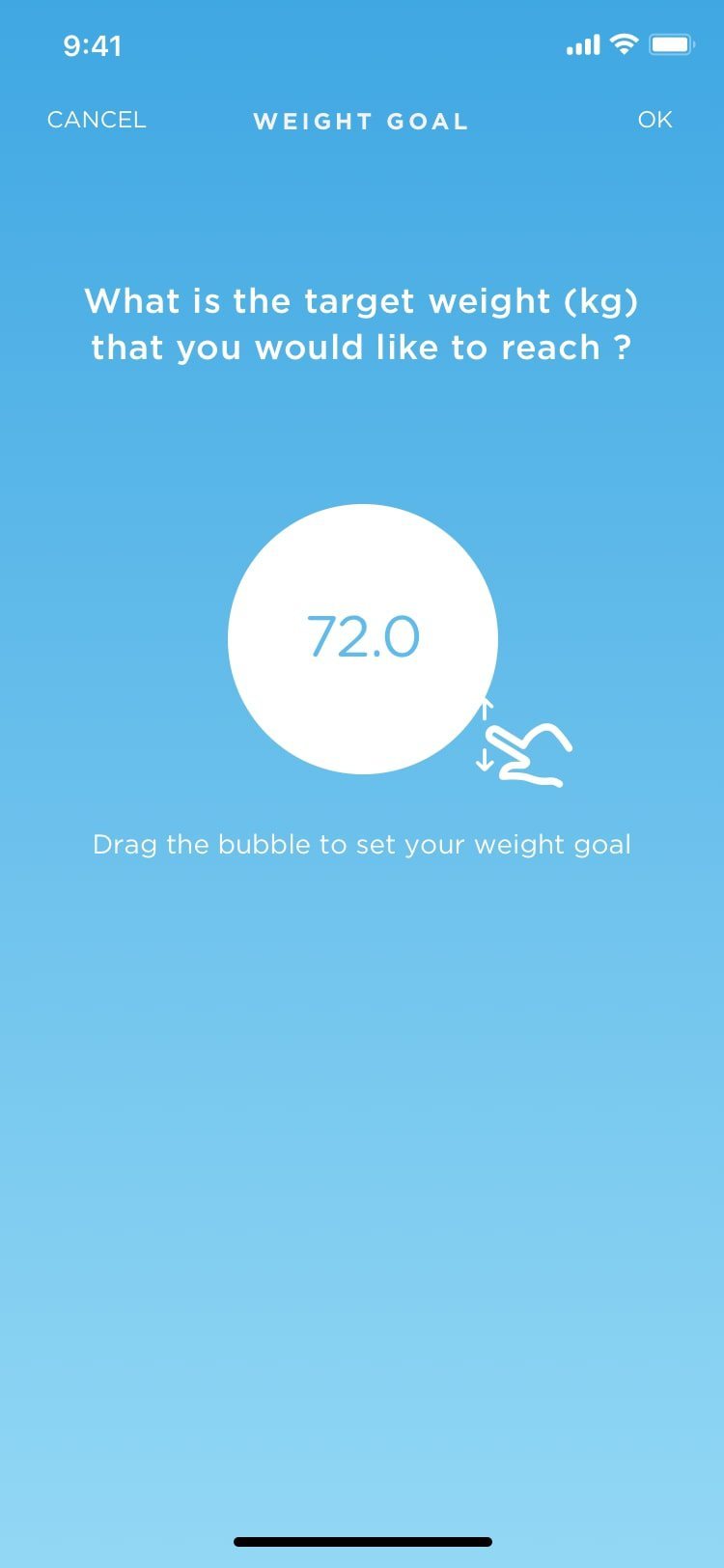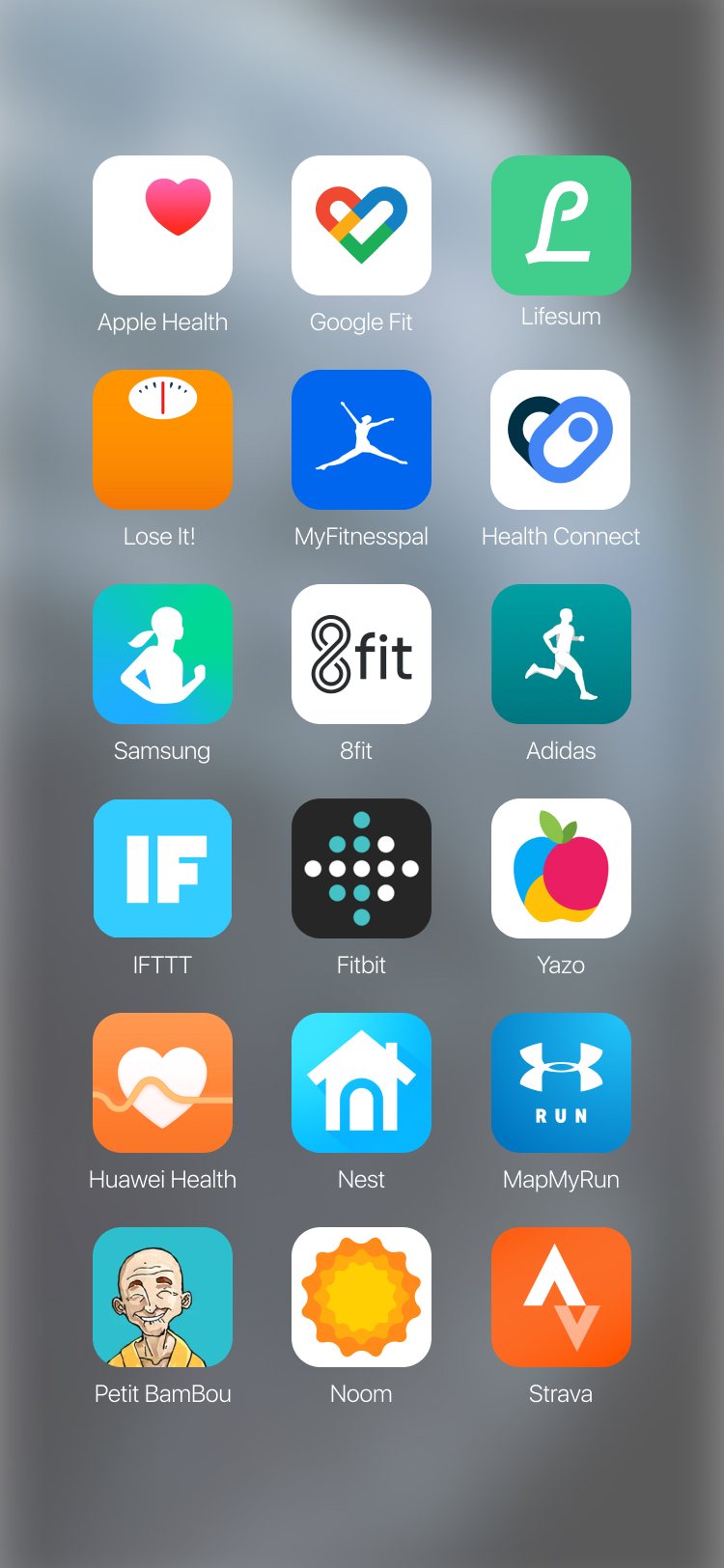 Made to motivate
Beyond figures, Body+ is paired with the Withings App to show you trends, insights, and nutrition tracking to put your caloric intake into perspective. A comprehensive solution that makes you spend your energy for good.
Technology you can trust
Withings invented the connected scale. Twelve years of development, user feedback and advanced research have enabled us to offer a scale of exceptional reliability, ease of use and longevity.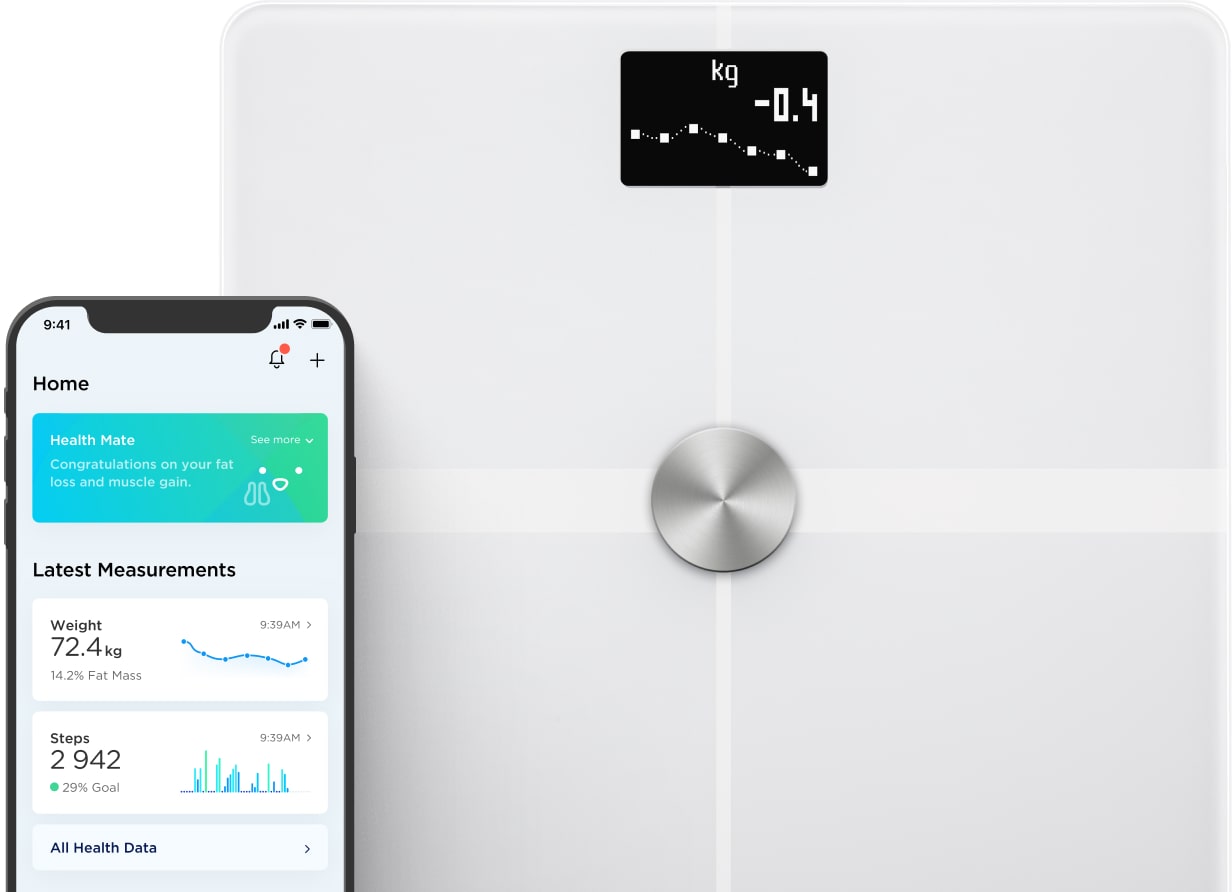 Why Wi-Fi matters
Many smart scales only offer Bluetooth connection. Wi-Fi offers robust synchronization capabilities to automatically synchronize data from every weigh-in to the Withings App. The means you do not need to have your phone with you when you weigh in and the scale will recognize you and automatically track your measurements to the correct profile.
Body+ adjusts its measurements based on Wi-Fi location to compensate for gravity. Also, our patented position aid technology Position Control helps you center your weight easily, with on-screen visual cues.
Automatic user recognition
Body + automatically recognizes up to 8 different users without any action required from you, even with very small differences in weight.
Using performing load cells circuits, Body+ gives highly accurate and reproducible measurements of up to 0.1 kg
Body+ operates for up to 18 months using four standard AAA included batteries.
Your life partner
With dedicated programs and modes, Body+ is designed to give you accurate & relevant insights adapted to your profile and your life stage.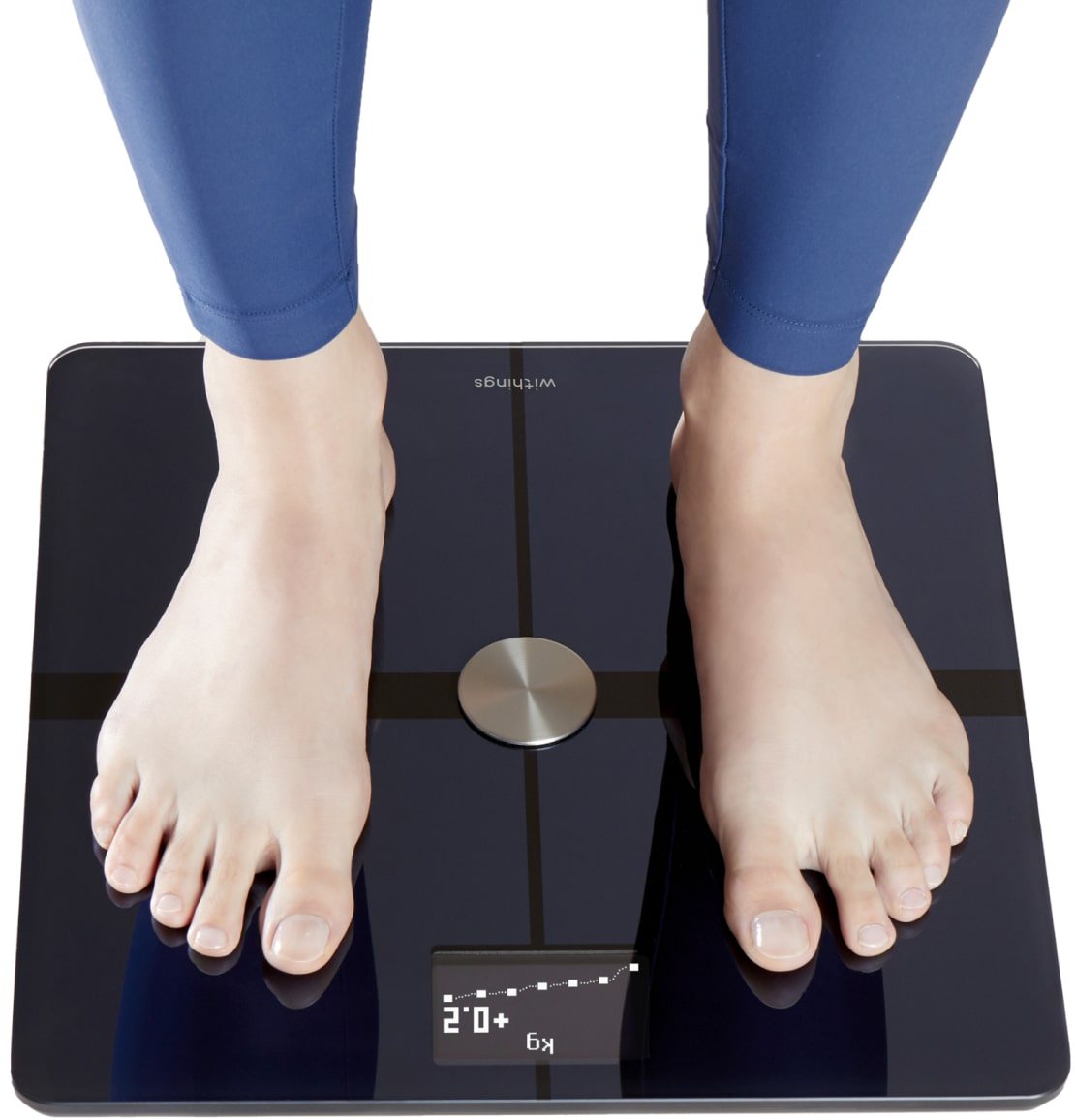 Body+
Body Composition Wi-Fi Scale
Reviews
The Withings Body+ is one of the best smart scales money can buy.
High-accuracy weight and full body composition is just the start of what it can do.
One of the coolest features is the Position Control Technology, which lets you know how to stand correctly to achieve the most accurate reading.
Users can trust that this device provides accurate measurements.
What's better than a smart scale? A smart scale that works with Alexa.
Let's cut to the chase right away. Scales produced by Withings are our pick of the bunch. They look great and do the job extremely well.
Good looking bathroom scale with a supreme display.
When it comes to its functionnailty, the Body+ is anything but quiet and retiring
Anytime! I'm a competitive powerlifter and my Withings is one of my best tools! I do formal body comp analysis every so often but don't have to much with your product
See on Twitter
This is the best Body composition scale! As a runner looking to drop body fat, I initially purchased a similar scale from a well-known fitness company. Unfortunately that product was a big miss, the app had bugs, and the overall scale was not user friendly. I returned it and I decided to try this one. I have not been disappointed. In fact the body composition data is very close to a high-end scale that is in my gym. I purchased this scale so I could utilize it first thing in the morning, every day. The app syncs flawlessly and I love the weather feature. Customer service is also amazing. This product is exactly what I was looking for.
Looking very good. Easy to use. I am very happy to work with this scale to achieve my goals.
These scales are truly amazing. Not only do they tell you your weight they provide you with many useful composition features which are extremely useful to achieve your weight goal.
Perfect for home based Body composition or scaling for weight loss/gain or fit goal.Easy & smart enough to analyze & user friendly.
This scale is a dream! I feel more healthy & it's the first day! Support is awesome. I know my specific body composition, instead of just seeing a weight that goes up & down all the time. The app is quite helpful & has lots of info. Check it out beforehand! You won't be disappointed with this scale!
Motivates me for a healthy lifestyle
Love this. After some tinkering, you can have multiple user, and make daily tracking so easy!! Worth every penny!
Works perfectly, easy to set up and has given me the kickstart I needed to loose weight.
The use is very simple, it feels good overall including the app and the measurements feel reliable
A great tool to keep your goals on track.
The Body+ scales are great for our household, hubby is a keen cyclist, I've had fitness issues and am using it to help track my return to form (weight loss/improved body composition). It's an invaluable tool for motivation (or reality check).Plus our teen son is using it to complement his GCSE PE studies tracking his growth & body composition too.
If you are looking to get more information than just weight, these are really good scales for tracking body composition.
What ever you want to do in life, in order for you to achieve it or to get better at something you need to measure it and track your performance. Body+ scale really helps you with weight goals, but you still need to do the work.
The Withings scale has been a lifesaver to keep me on track and motivated day to day with my weight loss and fat reduction goals! I love that it also tells me how much weight i've lost (or gained!) day to day, along with my fat % and BMI. This is critical as i've had days where i haven't lost any weight BUT i've reduced in fat - and that's what keeps me motivated! Thank you Withings!
Love my withings scale. I'm excited every morning to jump on it. It's helped me lose 20lbs & helped me maintain the loss. Also fat vs muscle %: even while maintaining weight loss I can see where fat may be increasing so that I do more work outs to increase muscle mass. Water content is a concern as I have a beach house & need to keep my water content up which really was primary reason for purchase. I LOVE that I have a history of my goals & can go back to compare time frames. It also provides helpful feedback & encouragement. Overall I'm extremely happy with the quality & product attributes.
I really like this scale. Once you set it up and connect to WiFi, it can track you and your family easily
Excellent product. Love that it tracks weight and is easy to see progress made on the app
Withings Scale is as good or better than Garmin. Solid product if a little clunky to integrate
First app I open when I wake - check my detailed sleep analysis and then weigh myself. Review the graph for weight and fat composition trends. Replaced my dress watch for my withings years ago and will never go back. Ps I have data since 2012 and was able to use as a reference for health when I suffered a major health issue in 2015. Thank you- literally cannot live without my Withings ;)
After 40 I started to gain some weight. I changed my old dumb scale and everything has changed. I lost the extra weight in a few months but that made me want some muscle....
I use the scale along with the Withings Health Mate app to track my progress for gaining lean muscle mass.
I like the simple process of monitoring weight gain or loss
Like that this links with the withing app so records trends. I also use other Withings products so the combined data provides a rounded picture of key health
The results offered but the scale can really only be relied upon for weight, exclusively. Shifts in hydration due to exercise result in wild and impossible muscle swings day to day.
I like the design, graphs, and how customable things are. Unfortunately body composition measurements stopped working after 1.5 y of use. Customer service was very supportive, but didn't solve it.
ever since I got the thing, I have been simply unable to hook it up to my wifi. I honestly have tried everything, and I've contacted customer support multiple times, and nothing worked.
I love the scale, using it every morning helps me to keep motivated on my health goals. It's great viewing my progress int the detailed charts of the app
The actual scale is functional and elegant. Set up was a breeze. The only issue I have is with random app connectivity issues where info won't always push to the app and/or Apple Health.
Very consistant and helpful when measuring various aspects of my body
Great product and syncing, but the body fat% quit working properly and is past warranty.
It has helped me lose 40 lbs. integration with other products is great but should be expanded. I have the BP cuff. Partner with other companies to solve medical problems. More…
I like the simplicity of this scale. Not only does it show my weight with great accuracy, but it also calculates my body fat and muscle mass, which allows me to adjust my diet on a daily basis.
I've done gold standard dexa scans and I tend to be significantly more lean in Withings scale. Only trust for weight and overall trends. Sometimes my fat is double what Withings measures.
I get on my scale daily. What I like is that it weighs you in ozs as well as pounds so you feel a greater sense of joy when you go from 160.9 to 160.1 it doesn't seem much but makes a difference
Automatically transfer data to my app. Add function weight accuracy and calibration. Motivate to stay healthy. I use other Withings products.
This product helps us a lot in monitoring our weights without being to much obsess. It gives us a global look of how our progress and by this way it helps to be conscious of excessive behaviour
I like that this scale shares data with my app. It helps keep me on track.I have a permanent record of my weight.
It doesn't only tell you the weight, you can personalize the scale to show your BMI, a weight-chart, current weather conditions, etc. Multiple family members can be added.
I like its speed, acuracy and the App.
Each morning I check my vital statics. It helps motivate me to stick to me plans.
A great all-round smart scale, which measures every aspect of your body (weight, muscle density, water, BMI, etc), which is important to track your health or fitness level.
1st Withings product I bought many years ago, and I still love it. Ok it's just a scale but it's reliable, good-looking, and the app is very good. I also own a ScanWatch.
When using for multiple people it tends to disconnect from our app or not remember who is who.
I lost conne ton to the wifi when Withings took over
Stays charged for a year, easy to use. But the scale shows my muscle mass +- 5lbs. every other day. Would like a better way to visualize our measurement data and trends.
Solid build - excellent fit & finish
Love the charts and graphs of history as it tracks progress
My weight data is always with me
To use Body+ but also other products is great intro into fitness and health world...to see how you progres or just how you are. Before I wasnt aware of my status and its good to start somewhere
I've been using the Body+ scale for quite some time now. Overall, it is great. Wish it updated to the Apple Health app faster. Really looking forward to the Body Scan scale.
It measure more than weight. It can be more accurate
Ease of use. Plenty of health data points that can be monitored (will show you the weight trends on the scale itself). Excellent companion app to monitor on a longer term.
The scale is easy to use, and works with Health apps. The scale also tracks who is on the scale by weight. Local weather is cool too. I also use the Withings BPM monitor to track my health better.
Daily habit of using this scale and the graph quickly shows (hopefully) your great progress. I love that!
the wi-fi connectivity should be improved and the app's sync. sometimes the app doesn't show the latest data
Every morning before showering, I step on my Body+ and am reminded of areas of exercise and diet I need to focus onTODAY.
Reports all the things I want to know. I used it over Garmin's scale as it cannot detect two persons if the weight profile is similar. I am using Withings Scale purely for weight.
I like that you can keep track of weight, fat, muscle and other data. Very helpful with the Health Mate App to keep years of tracking and see the improvements. Body+ a good motivator for a good health
The Body+ has helped me start losing weight, keep track of trends and keep my motivation.
The scale is easy to use and ingeniously keeps track of the different members of the household. All the additional metrics give a more complete picture. Battery life is excellent.
The product with the app gives a nice feeling of professionalism.
Keep eating and exercise in mind
Body+ fits in with my all other Withings devices (ScanWatch Horizon, Connect+ BPM, and Thermo) and helping me in track my fitness and health.
the Health Mate app has a good experience, but I usually have to spend many time finding my Measurement results
It's great to see the trends of the different data types over time. I find the insights from this truly valuable and helps me to make decisions that prioritize my health.
Compatible with and automatically connects data with Apple Health app and MyFitnessPal
This is a good reliable scale, and I your data can be shared to the iOS health app. The setup procedure can be improved. The connectivity helps me keeps track and control my weight.
Great way to track weight trends. Online charts are good, but data export could be easier.
It keeps all your measurements in one place. Great to see trends over years and understanding of what causes it. Also love fat % measure ability.
They work brilliantly for a while, until the batteries needed changing, no problem however, when I change the batteries the display is no longer light! In strong light it is still read the display
There is little improvement needed, these are excellent out of the box. I monitor daily my weight, bone % and water%. However they are consistent. I now have 4 years of data gathered
Pain to sync after 3 months the scale wouldn't zero out totally useless
The battery lasts a long time, the scale has customizable options for displaying what you want to see/track/measure, the progression feature over time is great!
Helps me keep track of my weight and keep healthy. Nothing to improve for now.
Withings + an iOS app 'Happy Scale' made my yo-yo weight fluctuations fun & less stressful!
I can obsess over the data, it helps me track my progress
I like the fact that the Body+ is reliable and keeps a record of my weigh-ins over time so I can monitor any trends and act accordingly. It seems to do everything I need it to.
I stay on track with a daily weight and water intake measurement. It links with my health insurance app to obtain goals and money incentives.
I bought the smart scale when I started to run frequently. My goal was reducing my body fat and increasing my body muscle weight. I read comments and reviews before and I found the Body+ reliable.
I like the fact that I just need to walk on the scale and automagically everything in my Health app, my DR's informed and my trend is recorded... all without anything else than a walk on my scale
It is almpat perfect, connection with Apple health is perfect. What to improve? I am still fighting with profiles and other persons. Thsi should be easier for set up.
Great scale. I love how the readings automatically go onto the app. I like being able to see the trend line.
Perfect tool in keeping me accountable for my weight health.
I love this product. Better than any scale I ever owned and it logs the data for me. The only issue I have had is that I don't get a warning when the batteries run down (that I know?).
I like how it links with an app to chart useful metrics. Long battery life is a plus.
Looks clean, simple and sophisticated. I love the readings and the long battery life, like all other Withings products.
The scale is very useful. It shows me how hydrated I am along with my bone & muscle amount and many other items I wasn't aware of.
Effortless syncing with weight tracking & fitness apps
Because this scale connects to Wifi, it is super simple, I just step aboard and it does its thing, no need to open apps, or even select my profile vs others. all automatic
I use the scale and a steel HR sport. I am very pleased with how they both work on the same app. I follow my weight trends on a weekly basis to eat better and improve my performances.
I love everything about the product: the easiness it gives to measure steps toward weight loss goals, ability to see changes in the body and informative mobile application.
The fact that the scale has wifi and directly uploads each measurement makes it easy to use each day.
As long as family members do not share body weight too closely scale is very easy to use for all family members. It is possible to select correct nick name after measurement, but it is difficult.
It works, weighs weight and measures body numbers etc. Battery holds for long time I would like it to function a little bit faster and info on the single screen. Better WiFi setup would be nice.
The most important feature is the automatic recording of the weight and its graphic. I used to write it down before I bought this scale. It's so much better. If it breaks, I'm buying another one.
The scale works great and tracks all nice metrics. No stupid rechargeable battery just simple AA. At the same time battery life is great and connection is rock solid.
IMO there is no need for improvement. I get all the info I need and like the commentary I receive on my phone
It has provided me with accurate information re: my weight for several years.
Provides necessary information needed to manage a good health
Very convenient way of keeping track of body composition changes on a daily basis, and reacting to them accordingly
Show the steps walked the day before
Main frustration is the difficulty in reassigning a weight record to a different person. My teenage daughter grew substantially in one year and her readings get confused with my wife's.
Pros: accurate weighing Cons: not so accurate body composition measurements
Easy to use, long battery life. As usual with all bio impedance scale, take the body composition portion with a grain of salt. With that being said, it is still useful for having an idea of a trend.
Really liked the product and the accompanying app for the year it worked. Shortly after the expiry of warranty the device failed. For a device this expensive I would expect better reliability.
I like that it links with the Apple health app. I would like to see it do more and be even more interactive.
Its a great Scale to keep every aspect checked
I have been using Withings products for several years. I started with the scales and still use them today. Once set up, the scales are easy to use and give me excellent feedback regarding my health.
I loved using the scale but it stopped working after a few months. Withings only offered me a discount on buying a new one. No, thanks.
I like that the scale does almost everything for you, it has many different measurements of the body, muscle mass, water, bones... very complete, I don't get tired of using it.
Very easy to incorporate into daily health regime can't wait for the new version use with BP and Thermo
Tracks metrics over time so you can see loss / gain easily. The app has been improved steadily. I use it daily to keep tabs, to help keep me in track... Or get me back on track.
I like that it takes battery rather than USB charging. It's mostly great. I like the weather bit.
For me is the best investment I made. One will only appreciate it once he will own one. I do use the blood pressure instrument although is too heavy and not so easy to use it regularly.
Great that it shows a few metrics and the progress bar (so I don't have to remember previous measurements). I use it with the Withings app & ScanWatch to keep track of health
1st thing every day, I just step on my Withings scale and it does the rest. I don't have to think about it, but everything is recorded and I can go back and look at my trends when it's convenient.
Perfect just the way it is
I mostly like the way showing the body composition. The internet conection could be improved for better sync with the app.
Love the easy way I can read the information and that it connects automatically with the app on my phone, so it keeps a permanent record of my weight etc
+ measures all the important data points + a very good app for recording your entire history + the app plays really well in terms of sharing data with Apple health + design is clean and simple
Arrows to show gain or loss in Fat & Muscle
Accurate weight and health functions recorded and tabulated automatically
My Withings Body+ scale keeps me accountable on a daily basis. I've been using the scale (with consistent upgrades) since 2012 and my Health Mate app shows every facet of my weight, body fat, BMI.
I've been using my Body+ now for 5 years. I've never had a problem with it, only had to replace the battery 3 times and it integrates seamlessly with my Withing Steel HR smartwatch and Healthmate app!
It easy to setup and use, it provides important measurements, can be used by multiple people. Connectivity with Garmin eco system should be definitely improved.
I love seeing my progress, I don't have to remember my previous weight. I don't like that it won't let me track my son because he's to young. Hate that the bmi is still on here its out dated
This device allows me to track and trend various health metrics, and my spouse is able to track as well. We can use the same device without any awkward assignment of user with each measurement.
Simple, easy to use. Keeps me on track with minimal effort.
Pregnancy mode could be improved - it freaked out after Ii gave birth as I lost weight too quickly
It helps me control my goals and understand my mistakes in my nutrition and sports.
This scale provides consistent results. I step on it multiple times, I get consistent results. It stays connected to my wifi and batteries last about a year. Fat % & muscle mass are very helpful.
I like the accuracy (usually matches my doctors scale). I've lost 1000's of pounds in my adult life, but this time, since February 2020 I've maintained.
This scale helped me achieve my fitness goals by keeping an eye for lean and fat mass changes over time as I progress at the gym.
It works fine at beginning. Somehow it doesn't update automatically to the App now
I use my Body+ Scale every morning. I like that it tracks my weight, muscle, fat, and BMI. Because this information is made available to my Apple Health app it adds to my wholistic health overview.
Loved showing my weather each morning, and the app recording
Once set up all you do is go to it and it recognises who is on the scale and then records against your history
Setup and management through the app is quick and easy. Using it with my sleep mat helps keep track of changes with my body. I do find syncing with apple health is rough and could use improvement.
It often looses the wifi connection, so it has to be set up again. Since it is quite a hustle to setup the wifi via the app I often let it go weeks before updating. Also the antennas seem to be cheap
The scale is ok, the survey is way too complicated
Like connectivity to health apps. I use Withings thermometer and blood pressure cuff. Measurements not always correct & must be interpreted but still useful to see trends over time. Lost 50 pounds.
I like the scale as it shows trends and specific body information.
I like that it handles multiple people and tracks the weight changes. I also like that it shows a basic weather forecast for the day.
Love the stats this gives me and really helps me focus on my goals and achieve them.
nice to have history, fat level and to be able to analyse trends
more sports functions, current physical status snapshot (hr intervals, analytics, etc...think of welltory type of reports)
I've had this scale since Oct 2016 (over 5 years!) and I love it. It has helped me maintain a healthy weight. It seems pretty accurate as far as fat/water/muscle mass.
It helps me track my weight and body composition so I know that I have made gains or when I'm losing muscle.
It helps me know how much I weigh
I've been using the Body+ scale and a Withings watch for over a year, and like the experience at large. The scale lasted longer than I expected on it's first set of batteries, and syncs reliably.
I use this scale daily, when battery gets low, i do get some sync issues. I find this scale is mostly accurate if not consistent. I little confusing with body fat % between Athlete mode and normal.
Integrates well with other products and data provided over time is very informative
Accurate scale and keeps track of weight loss progress
The scale is unuseable now. It will not connect to my new network and the app won't download. Uesless!
Easy to use. Enough detail. Use with the watch and blood pressure monitor
The product is good. It does everything it says it does. Sometimes if the battery dies, you have to re-link everything and it's unfortunate.
Seamless wifi integration, Data shows up in the App really quickly. But the detail is so much better than FitBit. Water weight, bone mass, lean muscle.
The scale is Wi-Fi connected, meaning it uploads your data without additional devices. Battery life is great, ~annual for two daily users. Fantastic scale!!!
I love how the scales (once set up) work, not just for me but for the whole family. Measures are integrated seamlessly with Apple Health to help me track trends rather than just snapshots.
I also use the tithings BP monitor
The measurements are spot on. Very easy to read. My issue was pairing it with my iPhone. It be was a bit of a pain. I suggest not changing your setup unless you have some extra time resetting.
I have had my Withing Scale for several years. It is accurate and keeps track of my weight changes over time in the app so I can monitor my health. It is a great product that has served me well.
Design is good for a scale, but it's been finicky with the connection and the other measurements except the weight aren't that exact so I can't really trust them.
It doesn't look out of place in any bathroom. I like that it can be used by multiple people in the household and 'just knows' whoever is using it without us doing a thing
Tracking my weight in my Health Mate App is a big part of knowing and loving my body as it is. It is also a good starting point of losing or gaining weight and tracking the progress.
Muscle mass doesn't fluctuate. Use your math skills to stabilize the calculation
Matins everything but cannot connect high blood pressure device
Body+ is part of my daily health monitoring at home to measure my body stats every morning. I also use BPMConnect and Sleep products, all integrated with Google Fit through Health Mate.
It's accurate and provides useful information.
I use my scale to ensure I don't lose too much weight and that my bones are healthy. The information is easy to understand.
I used to manually log my weight, now it's automatic. I find it to be very helpful to be able to see cyclical patterns and trends in that aspect of my physical self.
Getting on the scale every day helped me learn to disregard the daily numbers and concentrate on the weekly email's averages and trajectory. I'm not scared to get on the scales anymore!
The scale is exceptionally accurate. The fat/muscle mass scan can vary a bit day to day, but using it with the Health Mate app and looking at the trend line gives you a good overall picture.
What gets measured gets done. Product lets me see the weight loss/gain trends over time.
It's easy to see and understand readings
Quality scale that is accurate and seamlessly sends data to other platforms (MyFitnessPal)
Using the scales and the other Withings products makes It easy to get into the habit of monitoring my health and creates a baseline I can share with my doctor.
good idea for tracking body info, but many times it is not even close to being accurate with body fat, muscle, I know because one day I have 3% body fat and the next 14%. Also muscle swing changes
excellent smart scale, easy to use, easy to set, Health Mate app is one of the best i met
Impressed with the scale; allows me easily track weight weekly and goes straight into the app.Sometimes takes a while, but so far so good
I was looking for a smart scale that was practical to use. The Body+ uses Wi-Fi and doesn't need Bluetooth, so taking a measurement is actually as easy as stepping on the scale. That's it.
You've made the buttons on the bottom touch sensitive, why? Put them in the bathroom where most people have scales and after shower your expensive Withings scales are dead and you need to buy new ones
ScanWatch with Scales + used to track heart rate daily and weight weekly.Software could be vastly improved for uploading data.A blood pressure utility would vastly improve its effectiveness.
I use the watch and scale. I am surprised at how accurate the numbers are as I have been able to compare the scale to doctor visit information. It is crazy how close they are!
Helps me keep focused by checking body composition daily
I love that it syncs to my phone.
Weight & fat measurements = great, but reports & online data tracking & display = bad. The text is barely readable. Canned date ranges limited: S/B selectable. Need BMI calc.
Please send a contac for repairs
I've moved 4 times in 5 years and my Withings scale has been one of a few constants. Even when I record my weight in different apps (Apple, Calibrate, MyFitness Pal) Withings keeps up with me.
Fast and snappy, the automatic person detection is awesome. I do hate however that I am forced to keep my data in the eternal cloud, and have no way to access / store locally.
I love this scale and had the previous version. I use it daily and can look back to 2012 to see my many ups and downs. The graphs are invaluable. I love that it gives me all the other details!
Since using our scale, it's been great. Coupled with my Weight Watchers journey, it has assisted with losing 75 pounds and maintaining the weightloss. each family member weighs daily.
Like the areas covered by the machine.
I use it almost everyday. I connects to my health apps. It keeps me on track.
Very important to know your weight when you have to cut back because you put on a couple of extra lbs plus I get the weather
I like this product very much. It tells me daily how I take care of myself. Is a very good friend!
I've been using the Body+ scales for quite a while and found the data syncs seamlessly with the app. There's so much information to help give you an an insite with your health and fitness.
Automatic tracking of weight, syncing with Apple Health
My Body+ scale makes it easy to log and understand my body, particularly my fitness journey. I like the helpful graphs and goal-setting feature.
Very good scale - I can monitor my weight and percentage of fat mass, BMI etc... and get a clear summary of the data on the iPhone App (HealthMate)
The good thing is that a simple and quick measurement daily can build into a long term set of meaningful data
Weight accuracy is good. I like the ability to look at the history.
I like the physical appearance of the unit and the clarity of the display.
Syncs automatically via wifi. Multiple profiles for each member of the household. Multiple stats on screen (bmi, fat mass, muscle mass, weight, weather, etc…)
Love this scale, it's very accurate and the battery lasts a long time. Easy to use and easy to set up. Monitoring my health became a lot easier with this scale. I'd recommend it.
The best part of this is scale is the software ecosystem: with Health Mate you can track your health with multiple devices. This is really helpful if you're trying to lose weight
Enemy of good is always better
Very good scale, I am connected with it and it makes me weight myself almost every morning! Measurements seem to be realistic
It's a great product. Simple to use, simple to keep updated and goes with all the other withing products I own
Very good, easy to use, syncronization is very smooth
It helped me loose almost 20 kg in 6 months and keep it that way. I check my body metrics every single day.
Makes monitoring my body composition so easy. Just step on, it records your measurements and automatically uploads to your account. Can be synced with Apple Health app too.
I use my scale twice daily to measure my post workout out information and keep tabs on overall health. I have been a long time user, since 2012. The phone app is easy to use and read.
Easy, quick… Improvements : Lithium battery Datas extracts
Seeing my vital statics on a daily basis helps me know I'm on track with my dietary goals.
The automated tracking of the body composition of all the family members is great. It would be nice to have a functionality that allow to weight pets (differential weighting)
I've been using Withings Body+ scales for quite some time. I pretty much weigh myself every day. It gives me a really helpful view across multiple measures.
More interpretation of figures and normal global trends
I love my Withings Body+. It accurately records my weight in my Healthmate app and keeps track of my BMI as well as muscle, fat, and water in my body.
I use the app to track weight loss/gain. I enjoy the graphs
One of the best features is that on the display of the Body+, a graphical representation of the past results is provided so you can visually see if you are improving.
i want to see steps from huawei smartphone
I find this scale disconnects from my wifi quite often even though it is in the next room as my router in a regular house (no cinder blocks or anything). I do like that it stores the info (when it syn
I have used the scale for 2 years now and has helped me keep track of my body composition accurately.
Allows me to track daily trends on health.
Our scale is a part of home like the frog or coffee maker. It helps us stay healthy and live.
It's connected and I can see a trend.
Simple and easy. Gives feedback a normal scale wouldn't. Like decreasing body fat even if your weight remains the same, and the rate of muscle loss and gain.
BT connectivity, sleek design.
Body+ is so much more than a weight machine! The body fat measurement proved key to me as a 68 year old woman. I have never been overweight, BMI <23, but Body+ showed my body fat was too high.
My daily routine for the past 7 years. I love that it keeps track on the app. I like being able to see my water weight. Helps me to know when that extra lbs is just temporary water weight.
To get the most out of your scales you have to be consistent choose a time of day to use scales and stick to that. It is now a part of my morning routine.Using the scales every day gives you more data
Looking at body composition- value on %fat and %muscle can vary widely. Upto 1.5kg in fat measurement over 1 day. I measure I morning, before food, and after a poo.
I love all the connected functions, especially the weather & my measurement history.
I have been using this machine to monitor my weight, fat, bone, muscles, BMI since 2018. Nice graphics and presentations. Great tool!
Measures important body stats including fat% & water%, as well as weight trend summary.
Trends matter more than the actual number on the scale. I love that the Withings app allows me to easily adjust my diet and get closer to my goals based on how my weight is trending. Effortlessly.
It is accurate, tracks the right data for me and I use it with other Withings products I have.
This was integral to my recent wellness journey, kept my motivation as the changes happened.
I especially like that the scale shows changes in weight, body fat, muscle mass.
It's really convenient, I connected it to LoseIt via the app and it just works.
Works amazingly well. Fits into my life seamlessly and is a very convenient way to track progress.
It does all the measurements I need and has been working great from day one. I has to be one of the best quality scale. I have not had any issues. The blood pressure cuff is of the same quality.
The scale helps you to follow your weight fluctuations and as result make timely adjustments when you need them
I use a Withings watch and scales both help me track the changes in my body
I like the variety of health info I get when I weigh, not just my weight. The scales helps me stay on track watching my weight plus my BMI.
It was a first step to a great ecosystem that we use every day to keep track of our health.
I love this smart scale, I measured myself every day in the last four years. My only problem with it that there are a lot of server issues which causes that the scale can't synchronize the data!
HELPS ME CONTROL HOW MUCH I EAT.
I like the fact that it's quick, in depth and you get the weather too. It's a great ecosystem all in all I have the steel series watch too and the app is good.
Very nice scale for percise weight tracking and a good and functional app.
The clear readout and wifi sync is great. The 'Vascular Age' module does not work consistently.
The scale is easy to use, and automatically transfer all measurements to the cloud, less practical is it's ability to by itself change the measurement units kg -> lbs -> pt st …
I have used withing's scale and BP cuff for years and have loved them. However when everything changed to 5G they stopped working. Now I'm stuck with 2 expensive and useless devices. Very disappointed
I use the Body+ every single day to help me measure my gains, I use it with the Sleep and sync everything to my apple health!
Can't add second person goals … why???
The scale seemed to work fine for one year. Then, it stopped providing measurements for anything but weight. This defeats the purpose of a smart scale.
I've found the best way to manage your weight is to stay on top of it. What I do is try to weigh myself every day, at the same time, to track trends while using the app.
I like it but battery life is a bit short. I wish it was possible to select if the weight no should show or just the diff since the last weigh in and since a selected baseline/ start point.
I only use it for weight as I don't think other parameters can be measured reliably by a scale
Best feature is the online connectivity, and ability to integrate to other health apps.
This scale really provides everything a person could reasonably want to know about their body insofar ass measurements go. Its also easy to set up and use by multiple people.
I love the ease of use... just stand and wait a few seconds. I love the tracking in app to develop trends. I also have the BMP Connect.
I always have doubts as products claim to be smart but this one was a surprise. It intergrated with Apple Health, yet is simple to use, accurate and reliable. It really does inspire you to do more.
I like the water volume feature because if it is high, I can adjust my dietetic. Weight management keeps my BMI in check. Also use blood pressure monitor. Love the data collected
I have been using the Withings family of products for over 5 years, scale, watches, BP, Sleep mat and thermometer. I also use a third party app that integrates with the software.
Other products watch, not working, really diseappointed. Updating could be snappier
Simply just works, no issues in the past 4 years. Tremendous help reconditioning your body and maintaining it.
Connectivity, Rechargeability, and Software Features make this scale superior. No more having to change batteries frequently, nor replacing scale because of a lack of water resistance.
Works well, body fat and muscle percent is close, but not perfect.
While my smart watch keeps track of how much I move, the scale keeps track of the result of my activity 😁. It is an easy way to see if you are living healthy enough.
Flat glass top with clear bright display and precision readings. Everything is saved to the Withings app which keeps track of your weight changes. It even shows the days weather!
Like the ability to send data to dashboards for trends An improvement could be not only change from last weight, but trend change over a specific period I don't weigh daily, better understanding diet
It syncs with my phone through the Health Mate app and then with my apple health which is awesome. I have all my readings in one place
It's been 3 years and the device works well. With the latest Withings App it is a very good companion for my daily health checks. highly recommended.
Very accurate and syncs well.
Quick response, good battery life
I like measuring my status and progress daily, and currently use my Body+ with my Withings Steel HR watch. I step on the scale after shower to get feedback on my journey of eating and working out.
It has a good set of features
Everything in the product is easy: setup is easy, data collected is clearly explained, customization is absolutely painless.
Precise measurements in a nice device
I've had the Body+ for around 5 years now. Still works great! I'm able to keep track of my weight daily with minimal effort - just step on in the AM - and can see all my data and trends in the app.
Love the bmi and fat percentage
I love that it tracks my weight. It is very accurate. I weigh in daily so I can see if I overdid it on the buffet line the day before :)
The operation is simplicity itself. The the graph showing the immediate weight trend gives a useful insight. The access to and charting of the data over longer time periods provides more grist.
Very useful info to maintain weight
I like the cycling display after weighing and the app. I'm not a fan of the dirty white colour I preferred the black of the old Withings scales
Very reliable overall, robust and durable. Wifi connection could be more stable. I have working on my weight balance since a few years now with it.
I really like that it remembers each weigh-in so you see the difference between them. You can also see your history with the app. The different measurements are precise by any means.
I like the biometric readings and ability to have multiple users. My favorite? The "Happy Birthday" and "Happy New Years" messages.
I love the automatic tracking, along with the multi-layered reports (weight, BMI, water, muscle, etc.). It really helps me monitor and maintain
I like getting my weight, body fat, and muscle mass sent to the app every morning when I step on the scale. I can now track back years worth of changes.
I have two scales, two watch a blood pressure. I trust that Withings monitors mine and my family's health
I like to know what my stats are. I trust they are accurate. How do I know that though? Every day I want to track my data. I may not look at it daily but the data is there.
Really helpful to have long term weight trends recorded regularly. The only concern is the dependency on a service that may no longer be free in the future.
Perfect tool to assist monitoring diet and health, couldn't be happier.
For all i use in my life and office
I like the combination of weight, and other health data transmitted wirelessly to my Withings account, and summarized for me in weekly emails (or anytime I want to log on).
This scale has a lot of information displayed on it, including fat mass, steps and even the weather.
This smart scalp does exactly what it promised. Multiple health measurements (including the weather, which I find kinda fun) and I've never once had a problem with the wifi connectivity.
I like my weight is sent to the phone application.
Scale connects easily to my Steel Hr and him Wi-Fi to provide full range of daily health information.
My weight was drastically different every time I stepped on the scale. Didn't work on carpet or a flat service.
My wife and I use this to keep track of our weight and body composition nearly daily, replacing manually entering just the weight into a spreadsheet. Battery life is amazing too, lasting 3 years.
On a weight loss journey or in maintenance mode, this scale will keep you on track. Muscle, bone and fat percentages, as well as BMI, are calculated for you with a few simple set up questions. ❤️
Love it is online and syncs with the App and my Apple health data - weather forecast is handy first thing in the morning!
As a 'dumb' set of scales, it's great but there is incompatibility between scales and Fitbit app using the data. When it doesn't work for weeks, you'll get excuses and no solutions from both parties.
I have a scale a Withings watch. I've been using them for several years and what I love is the fact that I can see clear trends in my measurement (ex: the impact of covid lockdowns😅)
Have been using it regularly for years to track where I am in my weight cycle
I really like the product as a connected scale and to track my weight over time. But not sure it can measure an accurate body composition. So I don't know how fat or thin I am objectively.
I checked my weight once a week also body fat,water
I like how multiple people can use it and keep track on the app. It is reliable.
The scale is accurate. But they are not reliable. This is my 3rd scale. The previous 2 broke after 2 years. The scale shows an X instead of reading body fat then switches off. Low quality
I need to keep track of my body weight and this wifi scale makes it practical and effortless. I especially like the fluctuation chart on device and the detailed data that the app shows over time.
My scale stopped measuring body composition. Shows an error. Support suggested cleaning it up with a wipe, despite an apparent electrical malfunction. I will refrain from buying any Withings again
I can check my weight every day and it immediately transfers to my cellphone app which also records my Blood Pressure etc
When linked to your watch and the Health App the information keeps you motivated to continue your workouts
I like the ease of use of this scales, it gives a lot of useful info and syncs easily with the app so I can monitor my weight and BMI etc. I also have the BPM Core to monitor my blood pressure and heart functions and I have the temp probe, sleep pad and the steel Watch.
Aesthetic piece of technology. Precise measurment.
integration with my iPhone - good. Reliability poor after spending so much, expected longer than 4 years.
Direct connection to wifi is very useful for uploading and recording weight information
Keeps me tracking my data
Everyday I step on this scale that gives me accurate information quickly and spurs me on in improving my health and weight
A slim and stylish product that gives me everything I need associated with weight. I have other items for blood pressure, ECG, VO2 Max and the data from this feeds nicely into Apple Health and my other apps.
Easy data transfer helps to keep my weight under control
It is a really good scale, which gives you potent information about your body configuration besides your weight, which can be useful in multiple ways; especially if you train and want to record your training success based on data.
Love this scale. Gives me great readings related to losing or gaining muscle, dehydration, and of course, weight. My only argument with the scale—and I do try not to argue with it—is when I've lost almost 2 lbs and it tells me my weight is "stable." WTH? Maybe you need to make a version of this scale for females. Otherwise, it's the greatest!
I track my weight to help avoiding gaining pounds and the scale has been easy to use and reliable for years. And the app tracks my weight over time.
My Body+ has helped me stay on target this year as I've worked to improve my health through better nutrition and exercise. I enjoy using the related Health Mate app to track my progress by viewing the graphs to see my progress. I can tell when I've had a slight gain whether it was related to too much sodium the day before or something else. To simply call it a scale, is over simplifying the benefits the Body + offers.
Automatic logging and charting of measurements...BPM Connect is a perfect mate with the same data retention and display.
I love this smart scale - having it connected to the Withings app and feeding other systems means that I never have to manually enter of keep track of my weight. The body composition analysis is great to monitor and keep track of your lean mass, hydration level and fat mass. The batteries last a very long time.
It's keeps track, which I like
I like it because it gives you your weight your body mass, steps and even the daily weather
Super easy just step on and get all the data you need to manage your health
I like the tracking of my weight and BMI
I love this scale. It gives me an update of my weight loss and my BMI. Best scale I have ever owned!
I like the BMI and weather application. I did like the connection to NOOM when I was using NOOM but now am using Fitbit and I cannot connect them. Also if I stand on the scale 4 times in a row I will get 3-4 different weights. So not too happy the the overall function of the scale.
I like that this monitors all different factors including body, fat muscle and keeps the running tab. The problem I have is that it doesn't really remember your weight and resets you to a generic weight if you haven't weighed in every single day. Not everyone does so it's frustrating that it doesn't really track your true progress.
I am currently using the Withings scale because it was recommended by NOOM, I trust their recommendations, and our scale was over 50 years old.
This scale was recommended to me by my daughter who has loved hers for a couple years. She loves all the different readings that help her know the weight she's losing but also keeps track of BMI, muscle mass, bone, water etc. I am looking forward to my successful weight loss journey using this scale.
I use the scale to track my fitness level.
The Body+ Scale has motivated me to go to the gym more often and work harder. This gives me a picture of how I'm doing and gives me the data I can use each day.
My Body+ scale helps me track my body composition as well as my weight. I like how it helps me track my weight loss goal.
Spent good money on this scale ($100) and it was problematic from day 1. Difficult to sync with more than one user. Ended up buying another scale and tossing this one in the trash. Customer support is non existent. DO.NOT.BUY
My Body+ scale is fantastic and it works far better than my previous, much higher priced, scale ever did. The Health Mate app is a perfect companion for the scale and is very easy to use.
This is a very good product for weight loss or muscle gain. You can see the history of how much you've gained/lost it also syncs with other apps to give you the full health picture. My only gripe is sometimes it doesn't sync on its own and you have to force it to sink. Hopefully just a bug that they'll improve over time, but overall it's been a big help to me. I've had it for a month and have already lost 9lbs of fat. It's definitely been helping stay accountable.
I love this scale. It gives me an update of my weight loss and my BMI. Best scale I have ever owned!
I like the BMI and weather application. I did like the connection to NOOM when I was using NOOM but now am using Fitbit and I cannot connect them. Also if I stand on the scale 4 times in a row I will get 3-4 different weights. So not too happy the the overall function of the scale.
I like that this monitors all different factors including body, fat muscle and keeps the running tab. The problem I have is that it doesn't really remember your weight and resets you to a generic weight if you haven't weighed in every single day. Not everyone does so it's frustrating that it doesn't really track your true progress.
I am currently using the Withings scale because it was recommended by NOOM, I trust their recommendations, and our scale was over 50 years old.
I've never posted a product review before. But I'm enjoying the feedback that I get from the Body+. Weight, body mass, steps even the weather, and more. I don't use all the features it offers. But I've grown to rely on it to keep me focused on maintaining my weight goals and muscle mass, and stay active with step counts. I'm no longer critical of myself if I miss a workout. I can see that a few missed days can be made up easily over a little time. This was especially true during the holidays. I endulged a little, but was able to get back to my normal level in a matter of weeks. At 65 I feel better than I did twenty years ago.
This scale was recommended to me by my daughter who has loved hers for a couple years. She loves all the different readings that help her know the weight she's losing but also keeps track of BMI, muscle mass, bone, water etc. I am looking forward to my successful weight loss journey using this scale.
I use the scale to track my fitness level.
The Body+ Scale has motivated me to go to the gym more often and work harder. This gives me a picture of how I'm doing and gives me the data I can use each day.
My Body+ scale helps me track my body composition as well as my weight. I like how it helps me track my weight loss goal.
Spent good money on this scale ($100) and it was problematic from day 1. Difficult to sync with more than one user. Ended up buying another scale and tossing this one in the trash. Customer support is non existent. DO.NOT.BUY
My Body+ scale is fantastic and it works far better than my previous, much higher priced, scale ever did. The Health Mate app is a perfect companion for the scale and is very easy to use.
This is a very good product for weight loss or muscle gain. You can see the history of how much you've gained/lost it also syncs with other apps to give you the full health picture. My only gripe is sometimes it doesn't sync on its own and you have to force it to sink. Hopefully just a bug that they'll improve over time, but overall it's been a big help to me. I've had it for a month and have already lost 9lbs of fat. It's definitely been helping stay accountable.
Connectivity
Wireless Sync
WiFi 802.11 b/g/n, compatible with WEP/WPA/WPA2-personal networks
Bluetooth connectivity (Bluetooth Smart Ready)
Requirements
Body+ can be installed on a smartphone or a tablet, via the Health Mate app available on iOS (iOS 14 and higher) and Android (10.0 and higher).
Cannot be set up from a computer
Device
Four weight sensors
Weighing range: 5 -> 180kg (9 -> 396lb)
100g (0.2lb) graduation
Units: kg, lb, st lb
Patented body position detector
Highly-accurate weighing via Position ControlTM technology
Scale
Large, high-strength tempered glass platform
Paint-free satin white casing
Ultra slim design
Dimensions: 12.8 x 12.8 x 0.9 in. / 327x327x23mm
Display
Large, easy-on-the-eye graphical display (2.4"x1.6"), 128x64 pixels
High-contrast lighting
Storage and memory
Free and unlimited online storage of weight readings
Stores up to 16 readings if scale cannot sync wirelessly
Power supply
4x 1.5V Alkaline cells (AAA)
Average battery lifetime of 18 months
Metrics tracked
Weight
Four weight sensors
Patent-pending body position detector
Highly accurate weighing
Body Composition
Bioelectrical Impedance Analysis
Athlete and non-athlete mode
Unit: body fat %, total body water %, muscle mass kg or lb, bone mass kg or lb
Automatic user recognition
Free shipping
30-day trial
Environmental features
Quis excepteur laboris ut dolor anim do adipisicing cillum eu ipsum nisi. Nisi
Deserunt laborum ex quis do est.
Nostrud fugiat officia ullamco aute sit eu eiusmod ad eiusmod.
Sint commodo ad consectetur occaecat nulla quis dolore anim anim esse nisi.
Cillum ullamco minim laborum duis incididunt ut ex elit excepteur commodo consectetur esse.
Excepteur sunt deserunt tempor officia nostrud cupidatat pariatur eiusmod irure ullamco.
Velit magna reprehenderit deserunt aliquip reprehenderit do ea deserunt qui consequat.
Qui excepteur cillum in Lorem cupidatat occaecat consectetur labore cillum.