How to Hit

10000

Steps a Day
10k steps isn't like running a marathon. Almost anyone can do it — there's no training required, and it has an enormous impact on people's health. But while 89% of Withings users have reached this goal at least once, only 1% manage to do it every day. So we wanted to know: what makes those people special? Well, we crunched the data and found some surprising insights you might benefit from.
Gooooal! The M-F secret to success
We compared top performers with other users to find any differences in the rhythm of their lives. And yup — turns out that our top performers have patterns that are way different from the masses.
Part of days in the total weekly activity
Get up and get moving !
It's not about how late you sleep, it's about how fast you hit the road after you wake up. We found that top performers get moving 2 hours earlier than others. Morning is the moment of the day when they widen the gap with others: the early bird catches the worm!
Top performers get moving much earlier
Profile of the activity intensity in a day
Friends will boost your performance
People with friends walk 25% more
Our leaderboards aren't just fun, we found that having one or more friends in your Withings app makes people walk 25% more
Invite a friend
No really, you don't have to do marathons
Top performers run
Having an active life is totally within your reach. Our data shows that people who regularly hit 10,000 steps a day aren't all ultra-runners. In fact, they run only 1 hour a week on average.
The health benefits are real, and really cool.
Enjoy more restorative nights
Top performers go to sleep 16 min earlier and their nights are more restful — the data shows people who regularly hit their step goal are 13% less likely to wake up in the middle of the night.
Master your body's weight
People who regularly walk 10k steps a day are 9% less likely to be obese. And people who regularly hit their step goal are 2.1 more likely to achieve their target weight.
Strengthen your heart
Walking 10k steps a day on a regular basis can improve your heart health. We see a 10% decrease in the average heart rate among people who walk 10k steps a day.
Relax

10%
Want to make worries melt away? Hit 10k/day and you'll feel less stress
than those who don't move much.
Percentage of users feeling stressed
Find the perfect tracker for all your needs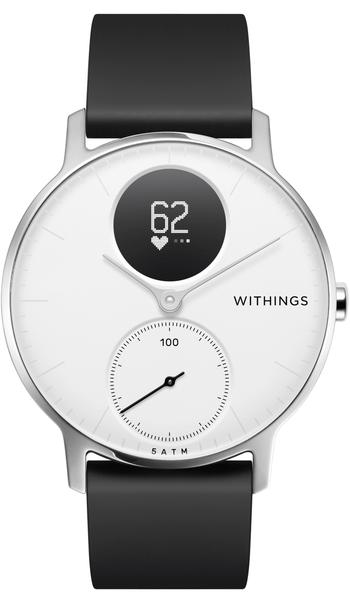 Steel HR
The watch that tracks activity, sleep, and heart rate for up to 25 days.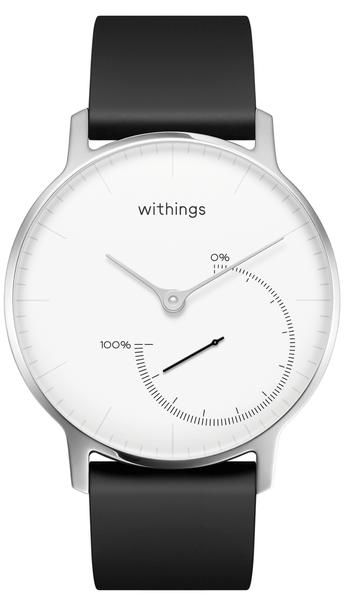 Steel
A stylish watch that automatically tracks activity and sleep and never needs charging.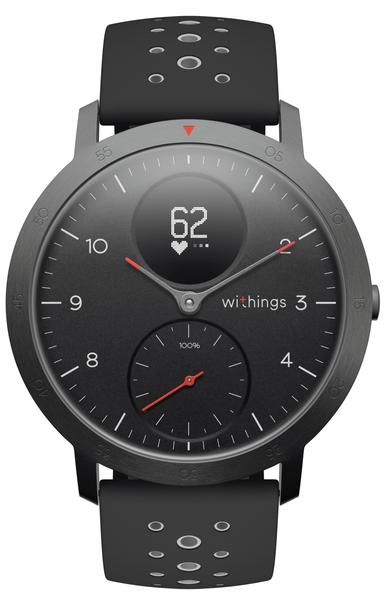 Steel HR Sport
A hybrid smartwatch specifically designed for your workout, featuring heart rate monitoring, multi-sport tracking, connected GPS and a Fitness Level assessment via V02 Max estimation.
About the study
This study was conducted by Withings based on data gathered from a panel of more than 100,000 users of Withings activity trackers.
Withings guarantees the confidentiality of personal data and protects the privacy of all its users. Therefore, all data used for this study was rigorously anonymized and aggregated in order to avoid any re-identification.