U-Scan
The first hands-free connected home urine lab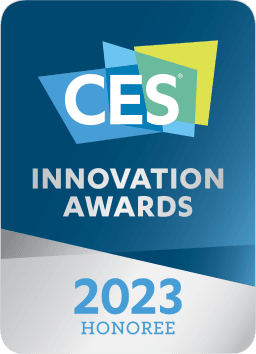 Coming soon
Be the first to know
Be the first to know
Sign up for the U-Scan launch alert.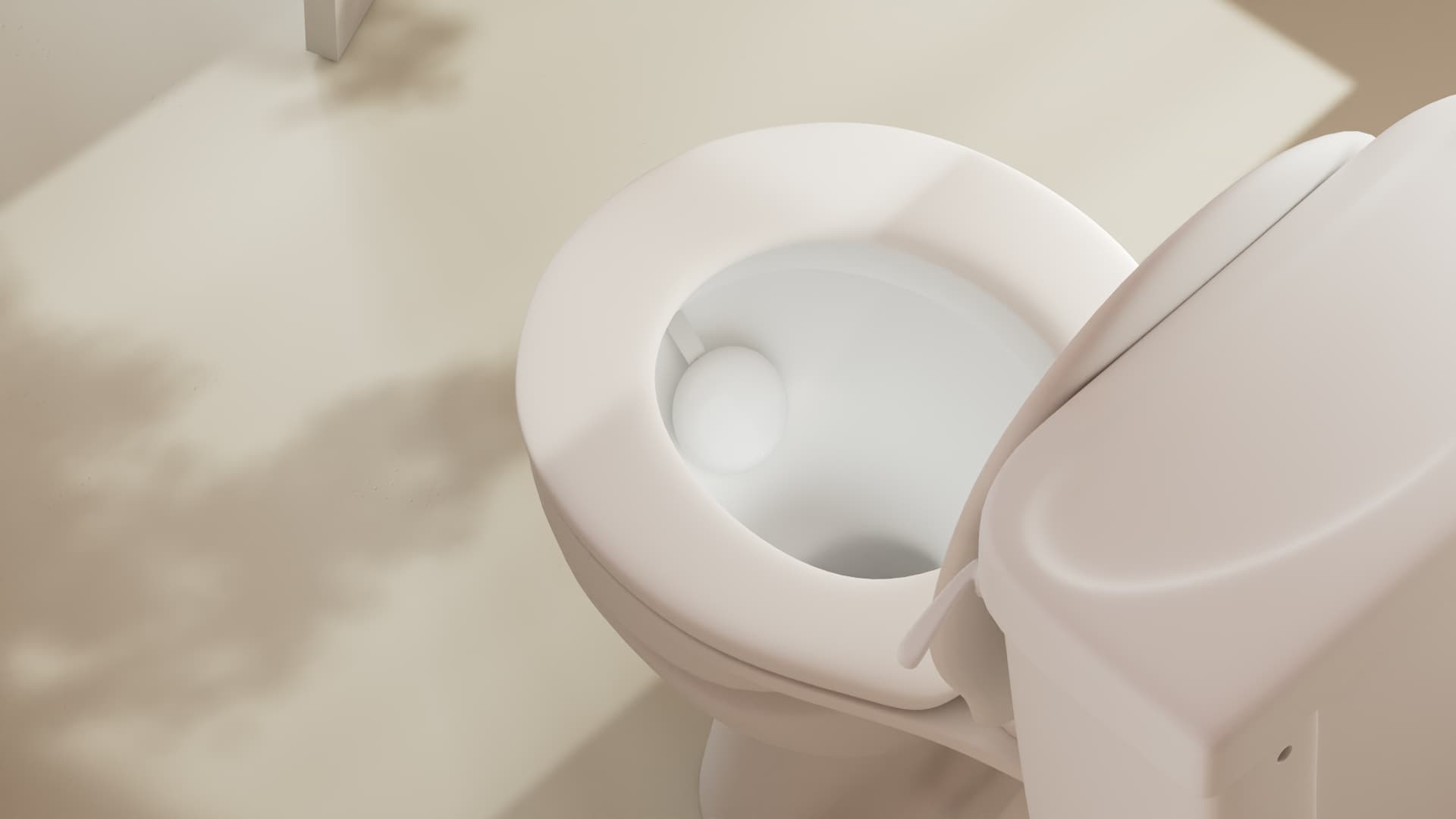 A precise snapshot of new health metrics—from home.
Just 90 mm in diameter, this health lab sits within any toilet bowl. It provides an immediate snapshot of the body's balance by tracking and detecting a large variety of parameters found in urine while also offering alongside actionable advices for living better.

Welcome to a new era for urinalysis
With more than 3000 metabolites, urine is an extraordinary witness to our health. It gives an immediate snapshot of the body's balance and can help detect and monitor a large variety of health information. While urinalysis is typically performed only once a year, U-Scan opens the door to regular access to these metrics from the comfort and privacy of one's own bathroom.
Data capture made easy
U-Scan is a technologically advanced pebble-shaped reader and interchangeable analysis cartridges designed to assess specific parameters without the need for external sample capture or strips.
Multiple Biomarker Analyses
Each cartridge is made of a dozen test pods containing specific types of parameters tests. When placed in the reader, this versatile system can support multiple health use cases simply by adapting the test pods.
Versatile cartridge system
The ultimate cycle syncing guide—from home.
With U-Scan Cycle Sync, we aim to relieve women of the mental load that comes with monthly hormonal fluctuations. U-Scan is the world's first hormonal-based cycle sync guide. In addition, we will provide key hydration and nutrition parameters analysis, recommended actions based on cycle phases, and data correlation for an optimized menstrual cycle.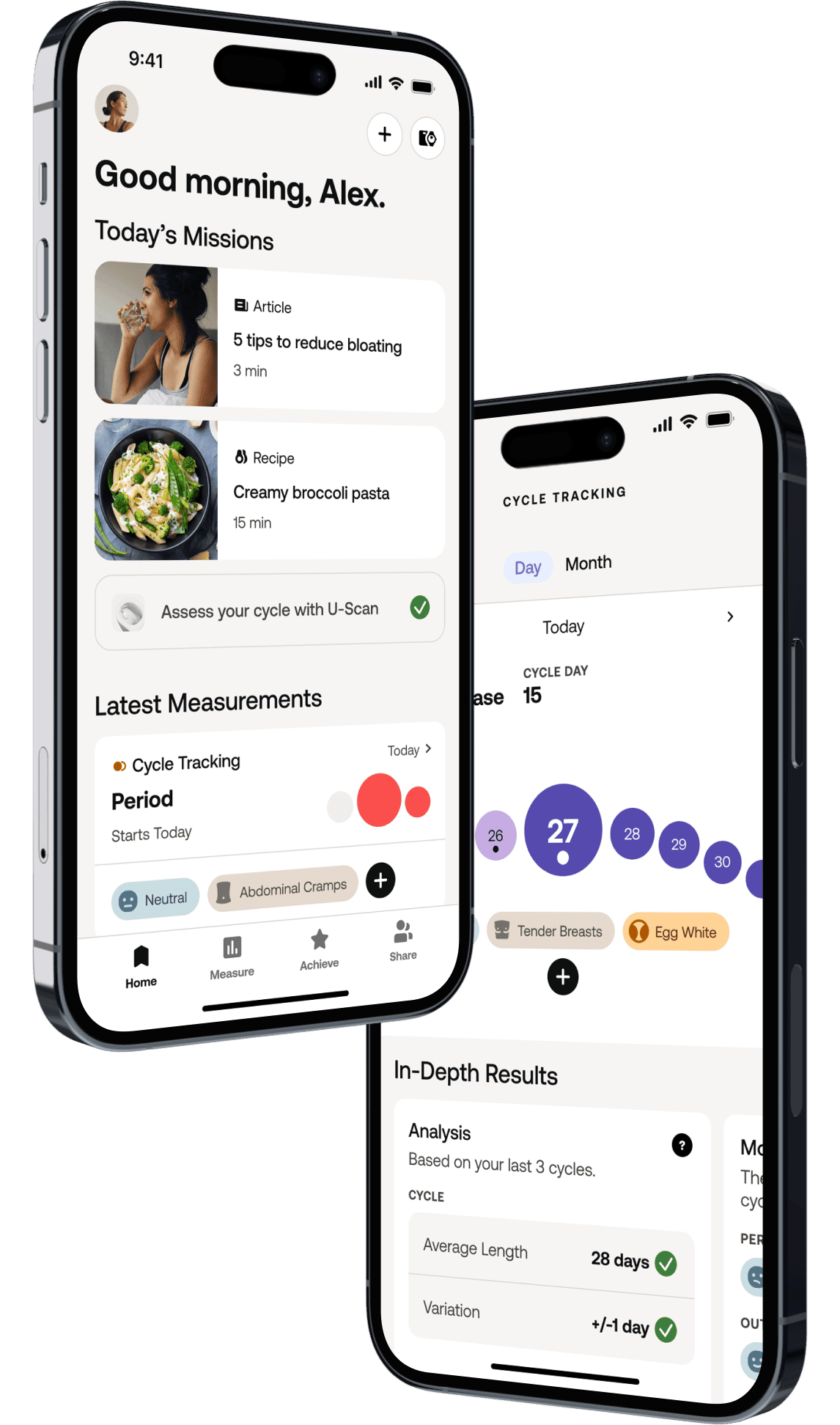 The ultimate nutrition & hydration health guide—from home.
With U-Scan Nutri Sync, we aim to make healthy eating a keystone of preventive health. U-Scan Nutri Sync is the first non-invasive solution to evaluate the impact nutrition and water intake have on our metabolism. Depending on one's objectives and results, actions—such as advice, recipes, and activities—will be recommended on a daily basis in order to help anyone find their balance.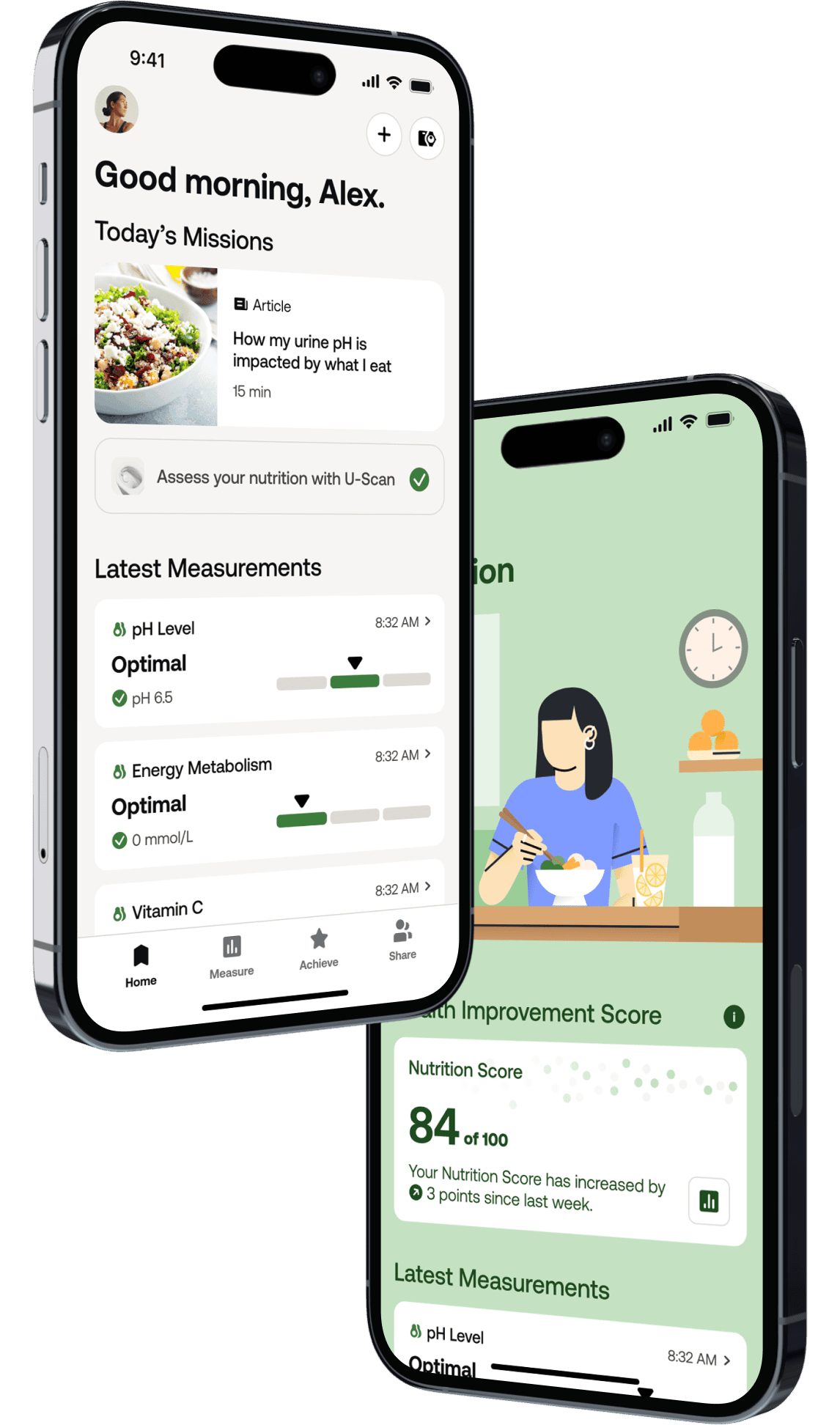 January 2023
Innovation Award Honoree
Recognition awarded at the Consumer Electronics Show (CES), the most powerful tech event in the world.
April 2023
Production of new prototypes
Creation of new prototypes to improve and fine-tune U-Scan performance.
May-June 2023
Internal pilot study
Testing and assessment of the U-Scan experience—how it ages over time and in different conditions.
September 2023
Preparation for pilot studies
Production of new prototypes with improved performance produced in preparation for two upcoming pilot studies.
November 2023
Usability testing begins
Research on the usability of U-Scan with age 65+ demographic commences in partnership with Imperial College.
Early December 2023
Research study launch
This project, in partnership with the University of Delaware and the National Development and Research Institute, studies the integration of U-Scan in firefighters' daily lives to evaluate how to improve their hydration habits.
Late December 2023
External pilot study
U-Scan pilot study in Europe to gain qualitative feedback on Nutri Sync, the wellness cartridge.