Monitor hypertension and detect two of the most prevalent cardiovascular diseases in just 90 seconds from the comfort of your home.
1:11
Developed for health & backed by science
BPM Core has been developed with the help of cardiologists from two major hospitals in Paris.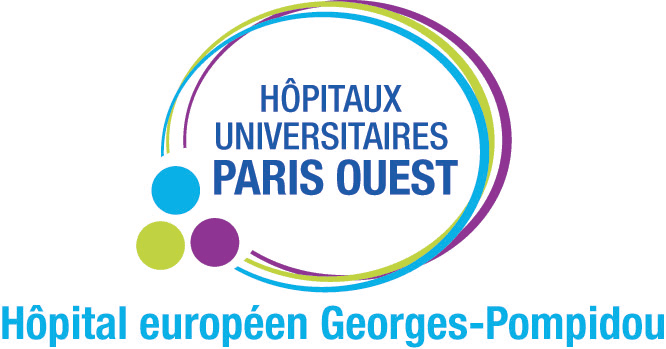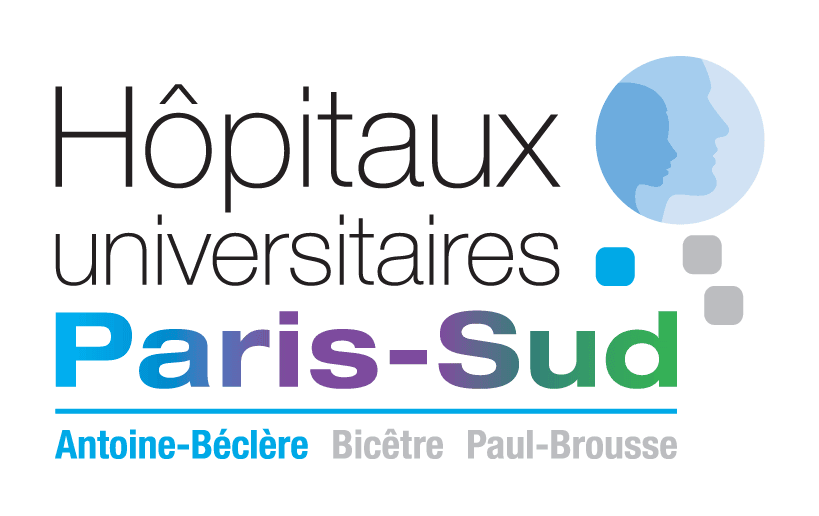 Screening for atrial fibrillation, monitoring hypertension, and better management of valvular heart disease are key to improving cardiovascular health.
—Dr. Bougouin, Cardiologist & Internist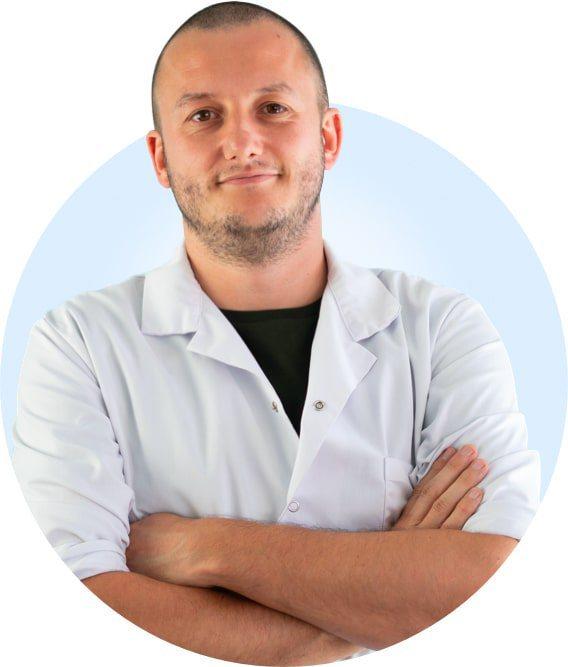 Super simple.
Amazingly advanced.
Press the button for your three-in-one heart health checkup. Readings are instantly shown on-device, and Wi-Fi sync means you don't need your phone nearby.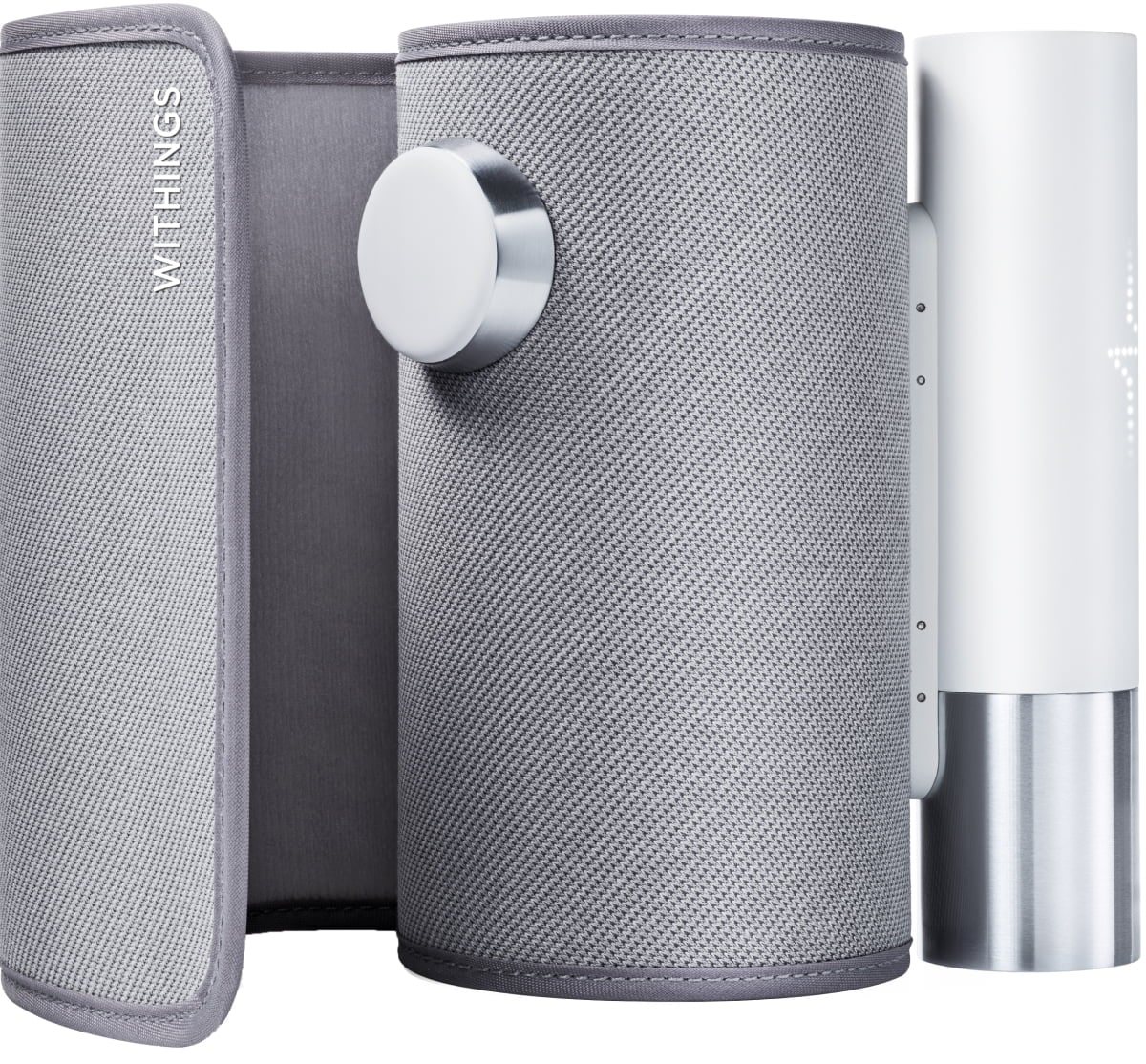 Blood Pressure
Prevent hypertension
BPM Core provides medically accurate results on your systolic and diastolic blood pressure. Taking your blood pressure at home with BPM Core can also help avoid white-coat syndrome, detect masked hypertension, and manage nocturnal hypertension. After each measurement, you'll see easy-to-read color-coded feedback based on recommendations from the European Society of Hypertension.
1 in 3 adults has high blood pressure.
It's the leading cause of heart disease and stroke and it can have no symptoms.
Home Monitoring works
The European Society of Hypertension recommends home blood pressure monitoring to improve control rates and provide better prognostic indicators.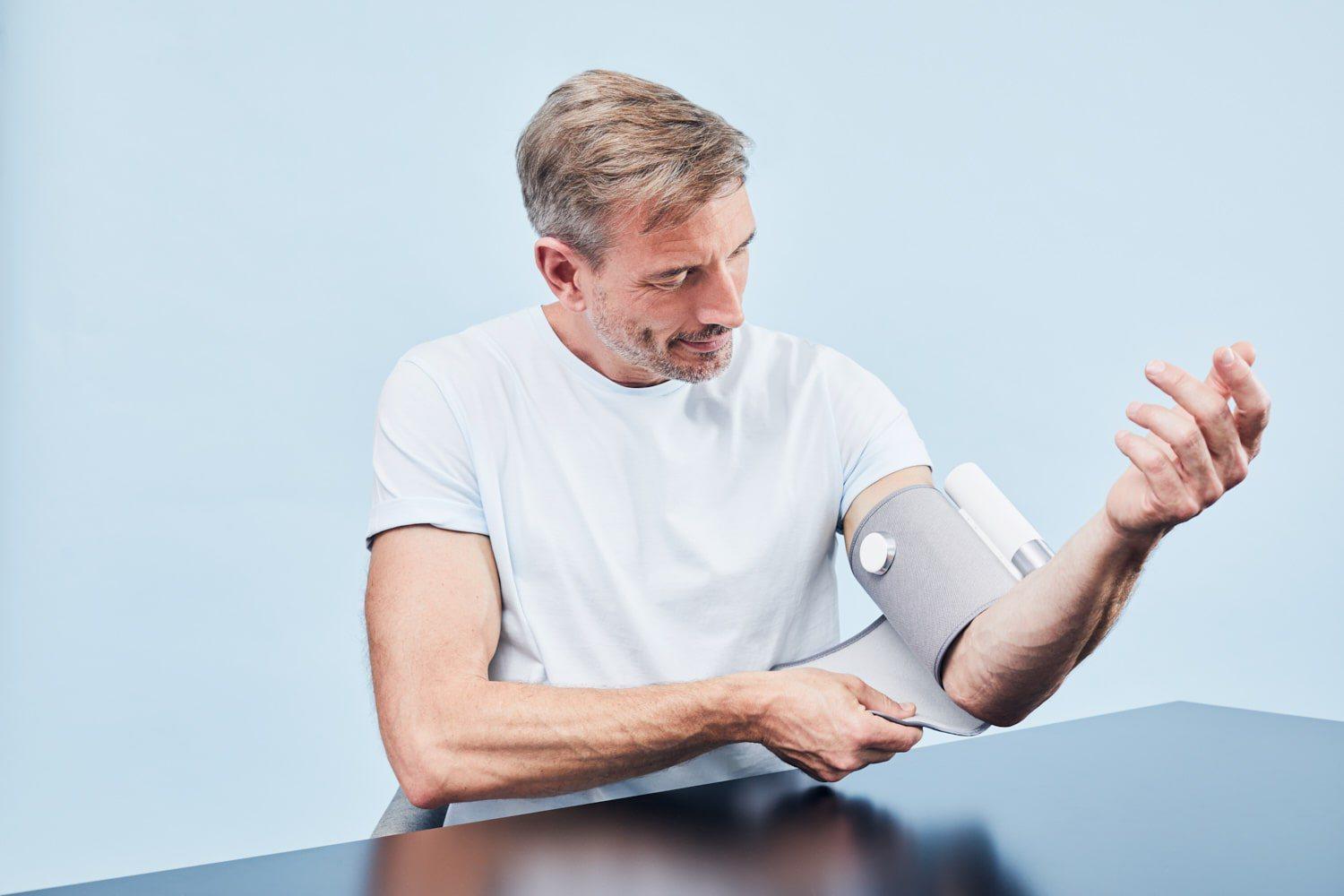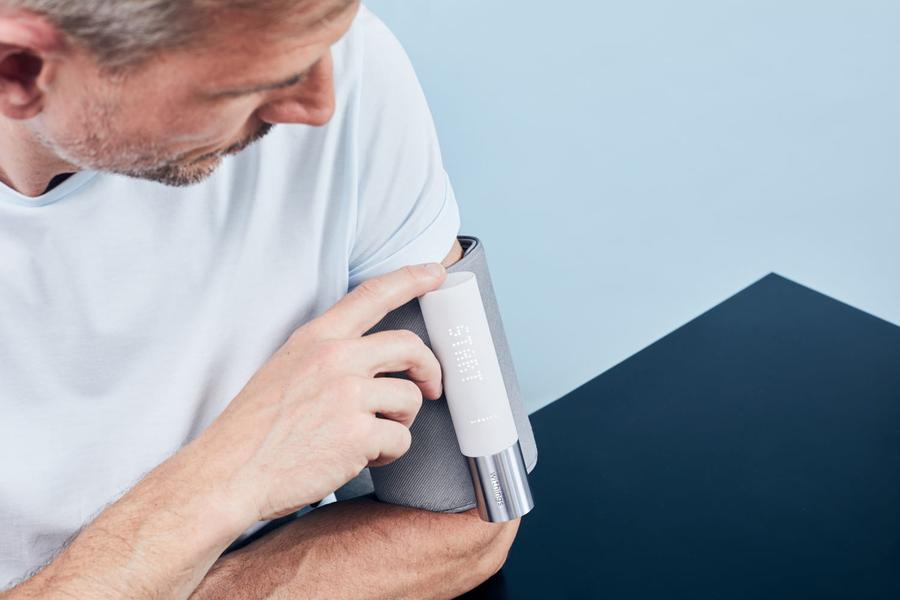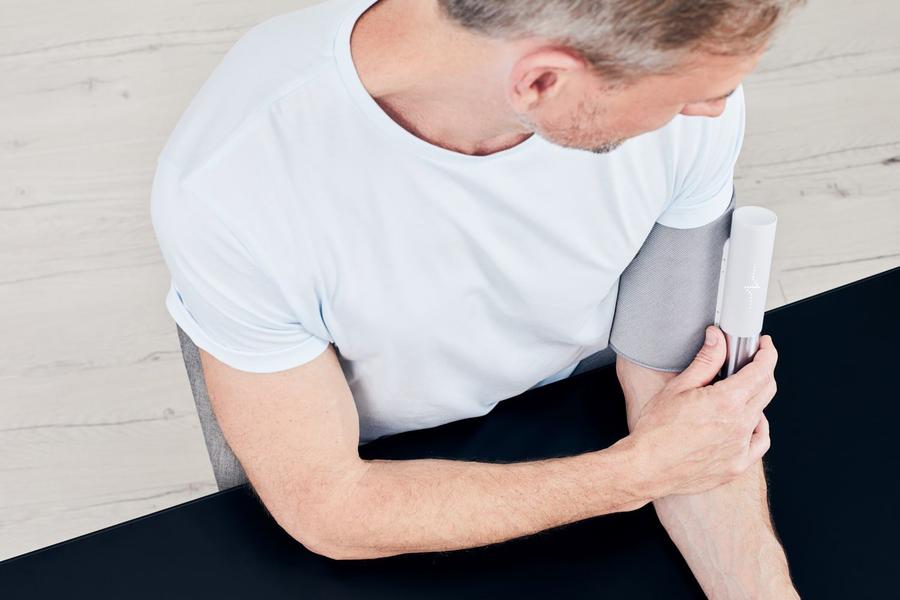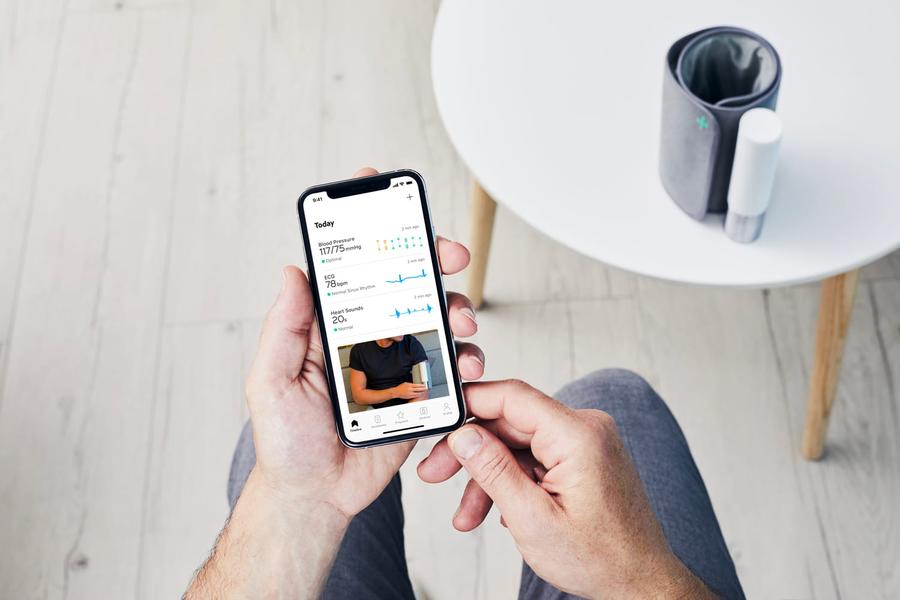 Electrocardiogram
Detect atrial fibrillation
BPM Core records a medical-grade ECG thanks to 3 electrodes: 2 in the cuff and another in the steel tube held during the measurement. The data is shown live on the device and sent to the app, so you'll see instant feedback if you show signs of atrial fibrillation.
1 in 4 middle-aged adults will develop Atrial Fibrillation.
Atrial fibrillation (AFib) is the most common form of arrhythmia and can lead to heart failure, fatigue and shortness of breath. AFib is also a major risk for stroke and often has no symptoms. It can be detected via an electrocardiogram.
Digital Stethoscope
Detect valvular heart disease
When placed next to the chest during a measurement, the digital stethoscope's precise sound sensor can detect specific heart sound frequencies that correspond to the opening and closing of the heart valves.
Using these sounds, our proprietary artificial intelligence, developed with cardiologists and trained using thousands of real heart sound records, can detect potential disturbances.
People with high blood pressure are more likely to develop valvular heart disease.
Valvular heart disease (VHD) is characterized by a defect of the heart valves that can lead to heart failure and may require surgical intervention. VHD can remain silent for a long time. Patients with VHD often don't know it and can benefit from early diagnosis.
Share with your doctor
Use BPM Core to help you better manage hypertension and check the efficacy of your treatments. A few taps on your smartphone are all it takes to share measurements with your doctor*, including your blood pressure history and your ECG records.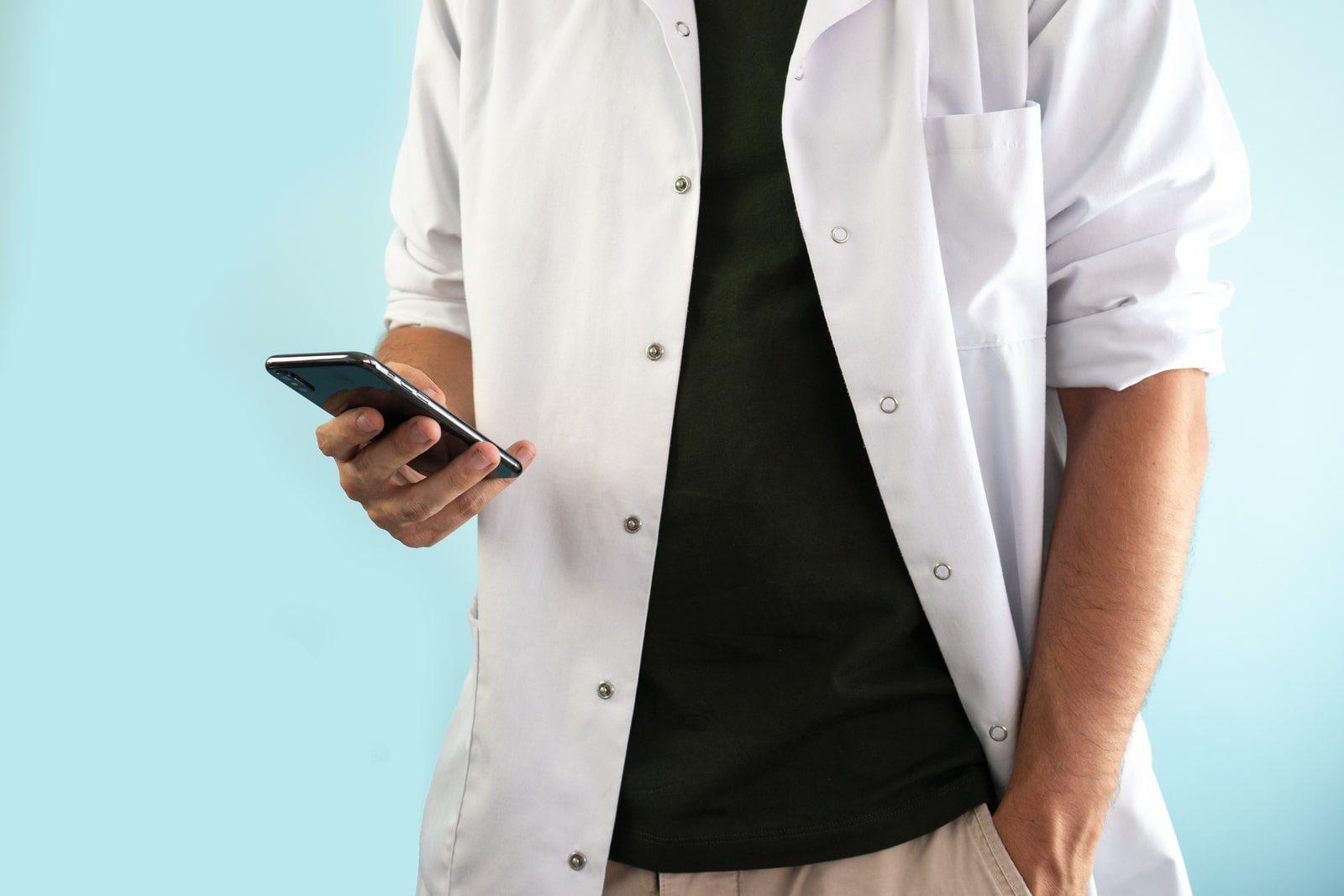 Data at your fingertips
BPM Core seamlessly syncs with the free Withings app. You can access your data in the app or on the web with your personal Withings account. See your progress, share your data, and more.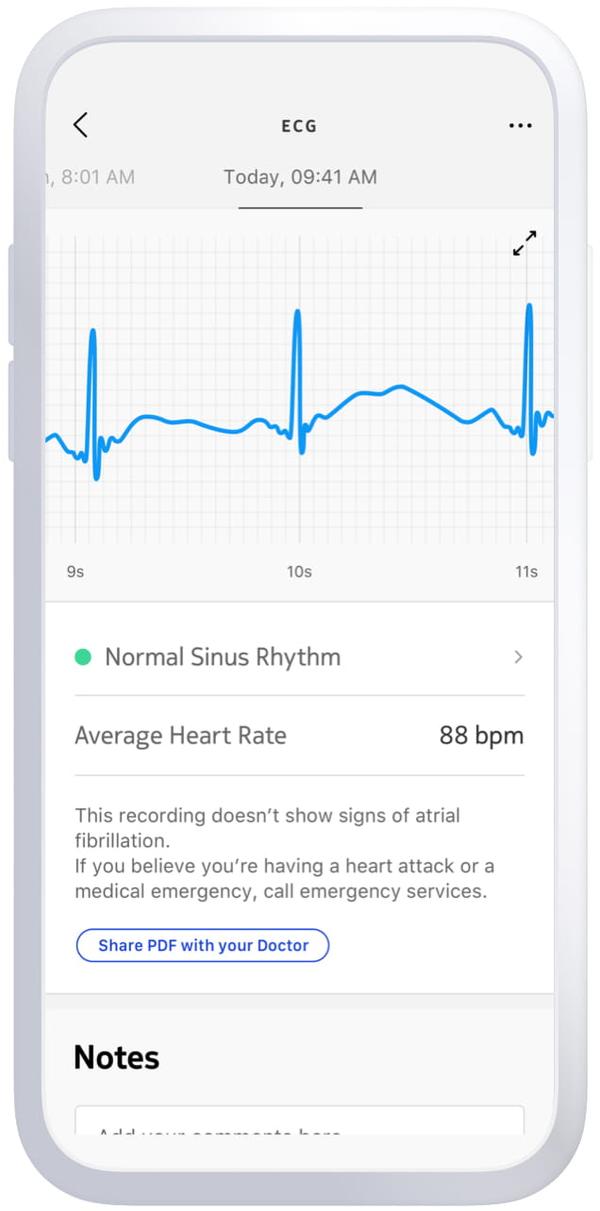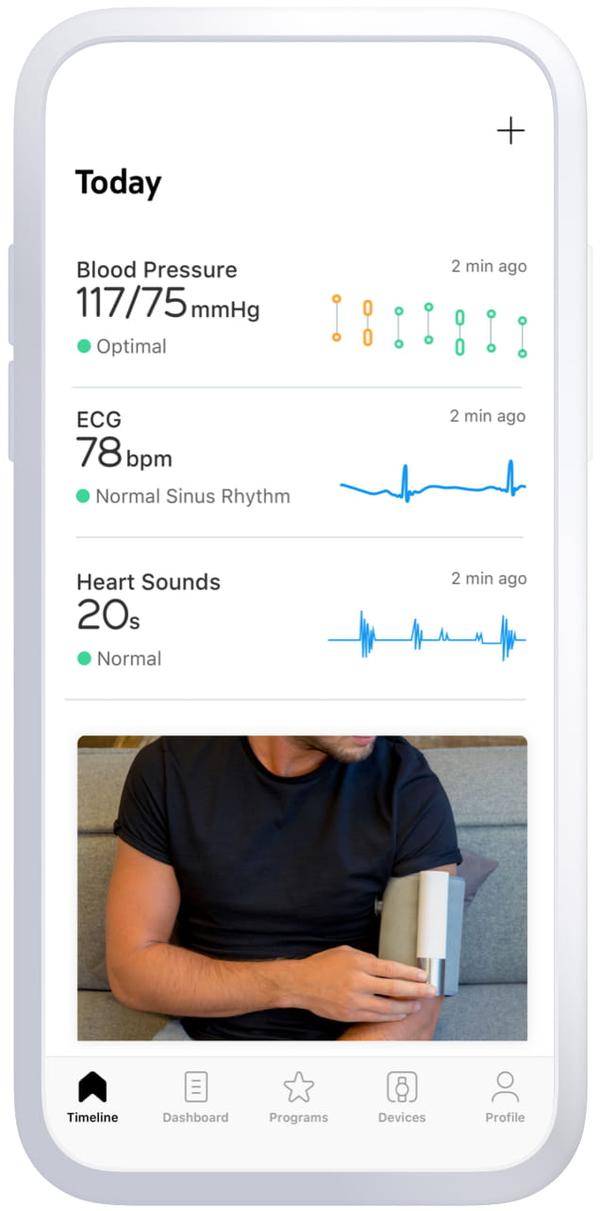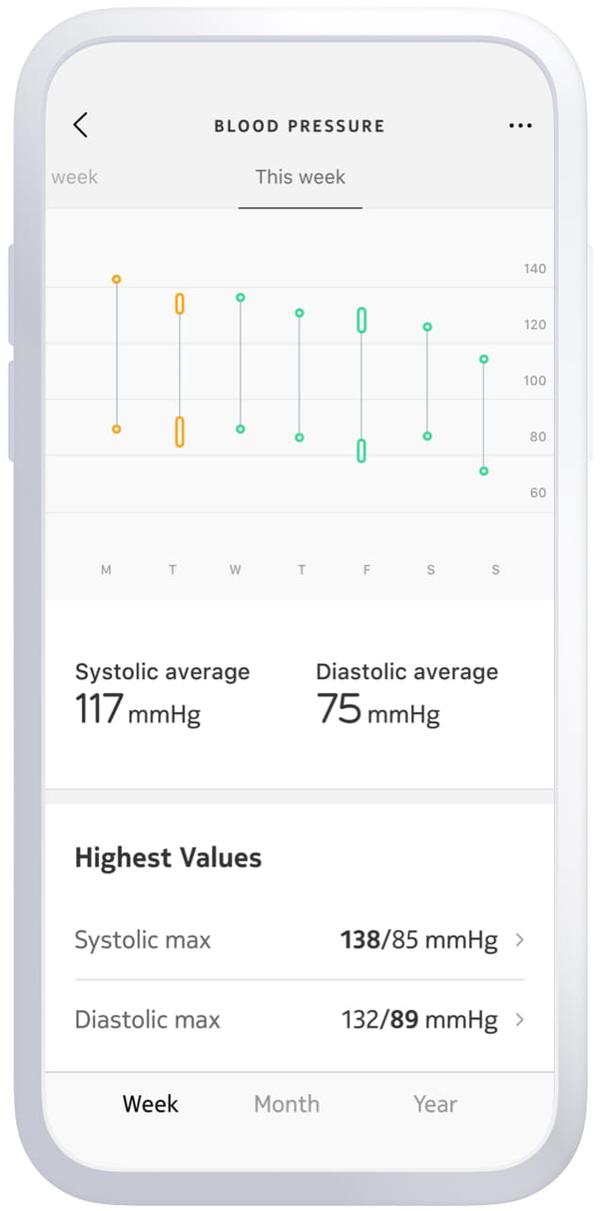 See your ECG records to help detect AFib
Easily manage your blood pressure
Detect valvular heart diseases
See trends to improve over time
Instant feedback
BPM Core immediately shows a color-coded blood pressure indication.
Free data storage
Get unlimited access and full control of your data, at no extra cost—forever.
Multi-user friendly
BPM Core can be used by up to 8 people. You can assign a measurement to a user directly on the device.
Rechargeable battery
BPM Core charges via USB and lasts for up to 6 months on a single charge.
Develop a routine
Set reminders for regular measurements in the app.
Works with Apple Health
Syncs seamlessly with Apple Health to export or import your blood pressure & heart rate data.
BPM Core
Smart blood pressure monitor with ECG & digital stethoscope
Reviews
Withings BPM Core is ready to cut down those visits to the doctors
The first time of using, the Afib detected an anomaly with my dads heart. I took him into hospital and they found a clot which had it continued to go undetected could've lead to a major heart attack. So thank you Withings
I bought this great tool to make sure my health does not goes belly up unnoticed. Withings BPM Core gives me knowledge, which itself reduces stress and lowers blood pressure.
Perfect to have three tools in one. This way I can easily check my heart condition in three ways, blood pressure, ECG, heart sounds and store everything in the Health mate app (plus family support). Next step is to buy Body+ and the ScanWatch and get the benefit of total body control in the Health mate app :) Did I forget to mention I bought the Thermo too ;) Please, think about creating a device for measuring blood glucose...
I bought the device to monitor my high blood pressure and realize that this machine is so much more... plus so easy to use and the app is fantastic.
A very innovative and simple device. Easy to use and track measurements.
I have found BPM Core to be an excellent device for monitoring my blood pressure and heart rate. It is easy to use and gives reliable measurements that are presented clearly with the Health Mate app. The ECG feature is a potential life-saver if it discovers AF - as it did for me!
BPM Core is the device to keep your mind free from any heart health-related issues at the ease of your home with the simplest possible operational actions. It helped me to improve control of my parent's habits and so be less anxious. Plenty of data to be retrieved, clinically validated, and easily transmitted to doctor, is what I needed to add into my arsenal.
The BPM Core is very easy to use and, in conjunction with the Health Mate app, is a great medical device for monitoring a range of heart conditions.
The ability to automatically take three separate readings to get an average is great, and the ECG functionality is reassuring. Unfortunately the heart sounds have NEVER worked for me.
High quality product and nice features. Works perfectly every time and the (phone) application is also good. Can recommend!
Measurements are fast and accurate. Stethoscope is measuring only when positioned perfectly. Touch surface doesn't always register swipes so measurements are often assigned to wrong account. MicroUSB!
Great battery life. Simple to use and connect. Also, use the thermometer.
I have tried many products to monitor my blood pressure. BPM Core is the industry leader. Easy to use. Excellent software options and support. It is at a very good price point.
Easy to use, great battery life and results end up in a well designed app that helps you interpret those results.
The latest generation has got a rechargeable battery and a display and can be used without a cell phone, that's positive. It has become bulkier and is bigger and heavier than its predecessors.
The blood pressure is excellent, and I think it is accurate. However, ECG and stethoscope usability measures are clunky and not always worth the hassle.
Works flawlessly for years
I also have the ScanWatch and scale and like the BP cuff for its ability to take 3 readings, then average them and also record and report on heart sounds and do an ECG - but fails sometimes!
I really love Withings' Products. They help my understand my health.
I own most of Withings products and this one is a convenient way to complement my data set. Only care points are that it is rather bulky, and the heart sound recordings are more often inconsistent.
Among other Withings products I use, BPM Core is the one that helped me to diagnose, and later cure, my heart disease, aFib. My cardiologist was amazed by the quality of ECG it delivers.
Easy to use and track progress.
Ease of use, trend analysis & connection with wifi to Sync data. Integration of watch, scales & BP monitors.....
Wireless and collects other data points
BPM Core is a bit cumbersome to use. The fact that we need to take our shirt off to measure BP and ECG make it very inconvenient. And the position of the ECG sensor is also a problem.
Excellent portable device for health monitoring.
Very awkward to put on and readings not always taken, error message for no apparent reason, particularly for ECG
Automatically sends data which then shows trends and any issues allowing you to take action.
Its an easy to use very accurate picture of overall heart health indicators
The battery on this seems to last forever. Its easy to use and only takes less than a minute. Need to use it in a quiet room so it can hear your heart. The cuff pumps up hard, but soon releases. Great
Valvular heart disease is really hard to measure 😔, not at all easy. This should be improved somehow
Easy to use. Easy to get results
Very easy to use, and readings are automatically saved in healthmate
I found the systolic consistently over-reads compared to both other consumer brands and doctor's measurements.
Very pricey product - BP and ECG very good - Stethoscope rarely works and is pretty much useless
I never use it as it was reading too high against both my old Omron meter and also the Doctors calibrated meter. I went back to using my Omron for blood pressure as it was more accurate
Bulky difficult to transport
I use it every day when I'm at home. I don't have another Withings device.
Connectivity
Requirements
BPM Core can be installed on a smartphone or a tablet, via the Withings App available on iOS (iOS 14 and higher) and Android (10.0 and higher).
Cannot be set up from a computer
Device
Conditions of use
Pacemakers and implantable cardioverter defibrillators (ICD) can make BP measurements and ECG recordings inconclusive.
Materials
ABS plastic
Stainless steel
Fabric
Stethoscope: Silicone membrane with a stainless steel support
ECG: 3 Stainless steel electrodes
Storage and memory
Unlimited storage on Withings cloud
Up to 8 measurements on-device between synchronizations
Power supply
Rechargeable battery
Charge via micro-USB cable
Battery life: up to 6 months
Dimensions
560x165x450mm (unfolded)
430 g
Arm circumference: 9" to 17" (22 cm to 42 cm)
Metrics tracked
Metrics
Blood pressure monitor
Systolic blood pressure
Diastolic blood pressure
Pressure accuracy: Within +- 3 mmHg or 2% of reading
Heart rate
Electrocardiogram (ECG)
ECG data
Detection of atrial fibrillation (AFib)
To obtain a complete analysis, the heart rate must be between 50 and 100 beats per minute during the recording.
Digital Stethoscope
Detection of valvular heart disease
The BPM Core performance to measure blood pressure was validated in a clinical trial.
The results are within the margin of acceptance defined by the internationally recognized evaluation standard of blood pressure monitors ANSI/AAMI/ISO 81060-2:2013, EN ISO 81060-2:2014, developed by the European Society of Hypertension, British Hypertension Society and Association for the Advancement of Medical Instrumentation/American Heart Association.
Free shipping
30-day trial
Fiche produit relative aux qualités ou caractéristiques environnementales
Qualités ou caractéristiques environnementales de l'emballage :
Emballage comportant au moins 35% de matières recyclées
Qualités ou caractéristiques environnementales du produit :
Contient au moins 40 milligrammes de métaux précieux
Contient au moins 2850 milligrammes de terres rares
Get to know BPM Core
4:14