Strength in numbers.
7 Withings users out of 10 manage to significantly lose fat mass in less than 3 months following the installation of their scale.
Body Cardio
Get a cardiovascular assessment
Learn more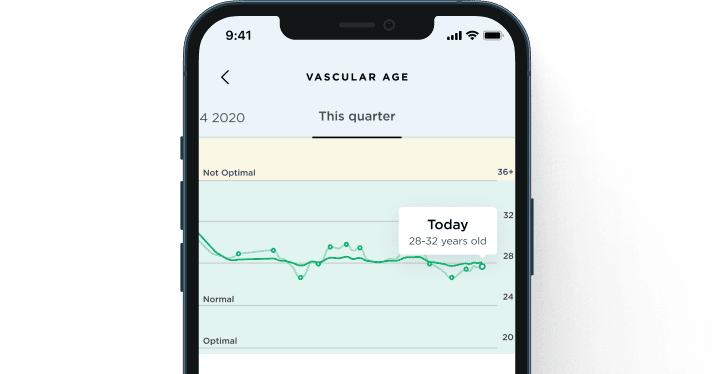 Vascular age is a health metric that provides a measurement of your arteries' age compared to others of the same chronological age.