Dive into
deep health insights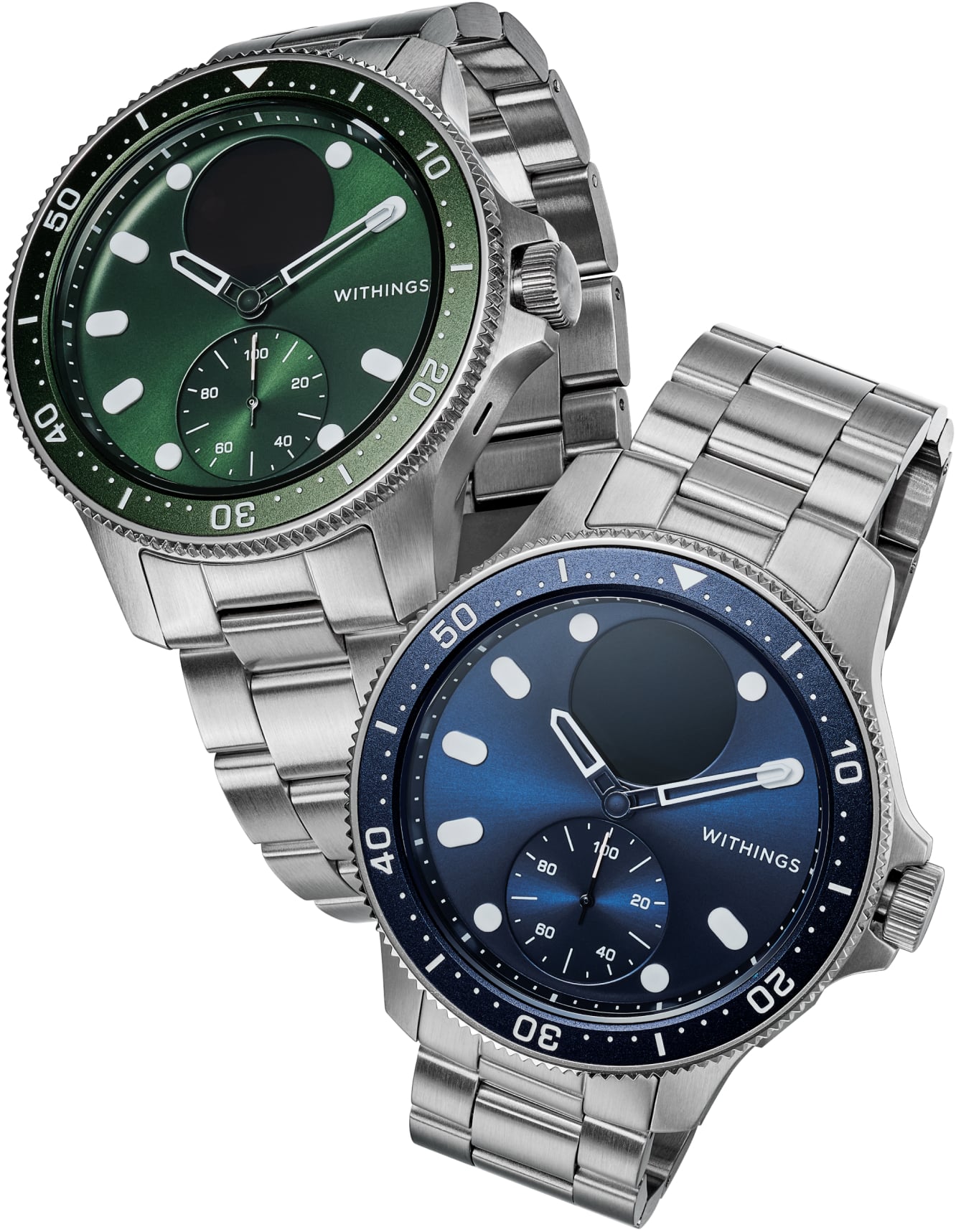 Special edition
Iconic codes of luxury
ScanWatch Horizon features all the cutting edge tech of the original edition outfitted with notable design and material upgrades including a rotating bezel, Luminova indexes and 10 ATM water resistance.
Made to last
Durable luxury
ScanWatch Horizon is the most durable watch ever created by Withings.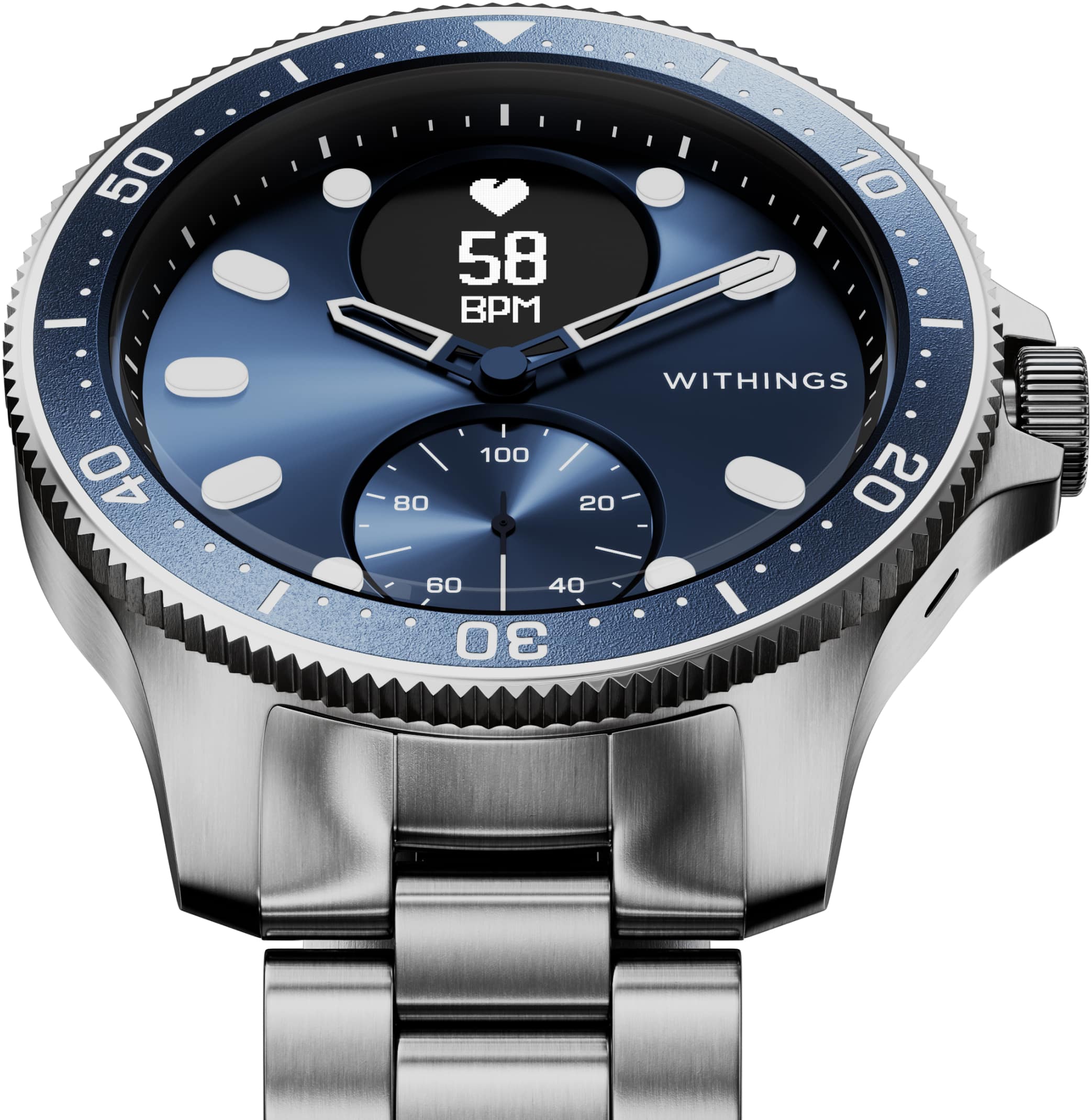 Record an ECG at any time thanks to a mirror-polished serrated bezel that acts as an electrode. *
ScanWatch embeds the Scan Monitor feature. Scan Monitor is a medical device manufactured by Withings. Consult your physician. This medical device is a regulated health product that bears the CE mark. Read the instructions carefully.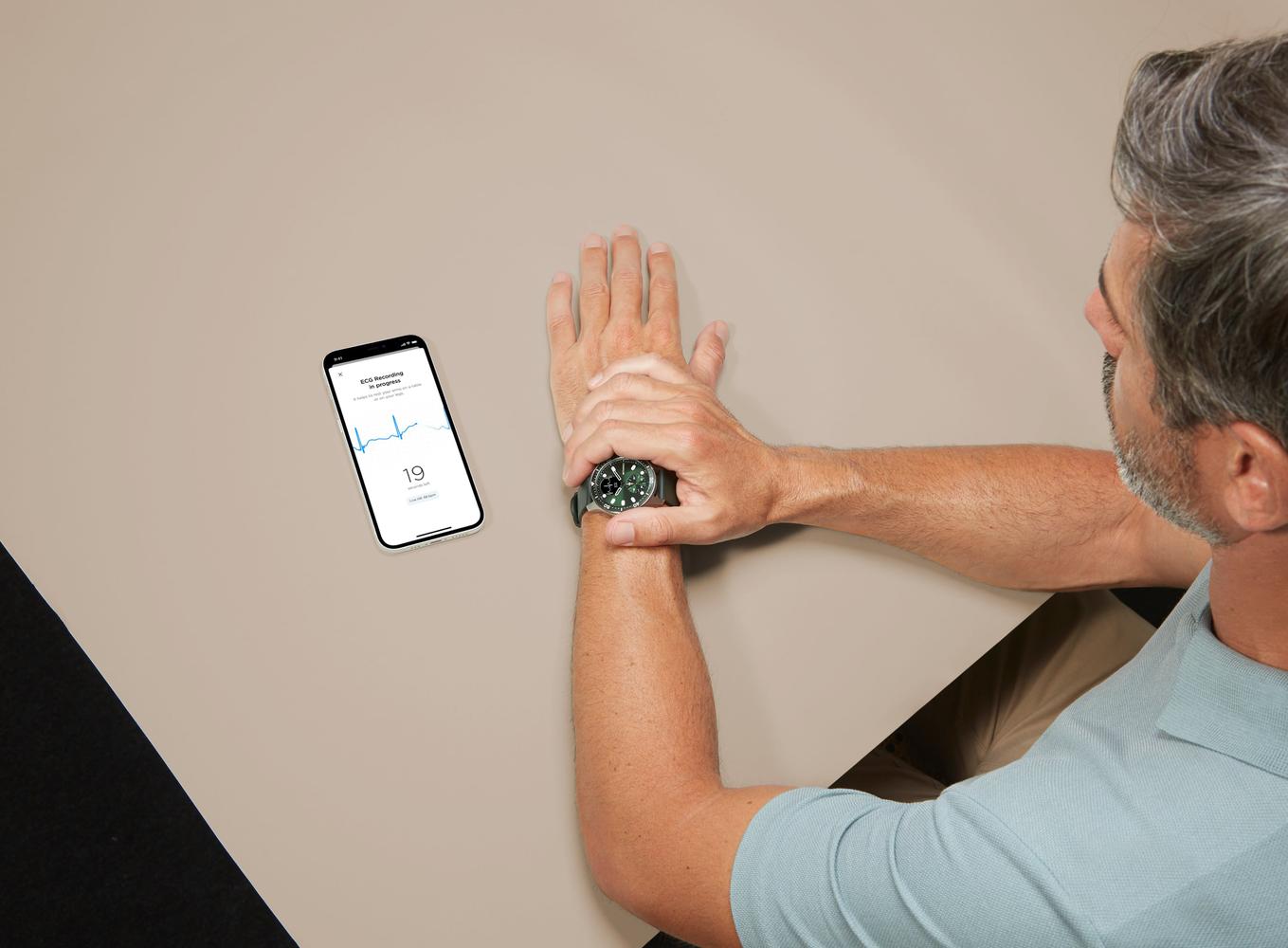 Heart Health Monitoring
Record an ECG at any time thanks to a mirror-polished serrated bezel that acts as an electrode.
The optical sensor keeps tabs on heart rate day and night, while also conserving battery life by activating periodically around the clock. A notification can be sent to the user in the case of a high or low resting heart rate episode. Continuous heart rate monitoring is activated and recorded when using Workout Mode.
To deliver the percentage of blood oxygen, or SpO2, ScanWatch uses a multi-wavelength PPG sensor to emit and measure red and infrared reflections of blood vessels in the wrist. Normal SpO2 values vary between 90 and 100%, and readings appear on the watch and in the app.
An ECG is the best way to detect atrial fibrillation (AFib), a highly prevalent heart arrhythmia. AFib often goes undiagnosed because it can show no symptoms and/or not be present during doctor's visits because the episodes can be intermittent.
All heart health data is compiled in the app and can be easily shared with a doctor, health coach, or loved one with a few taps via the Health Report feature.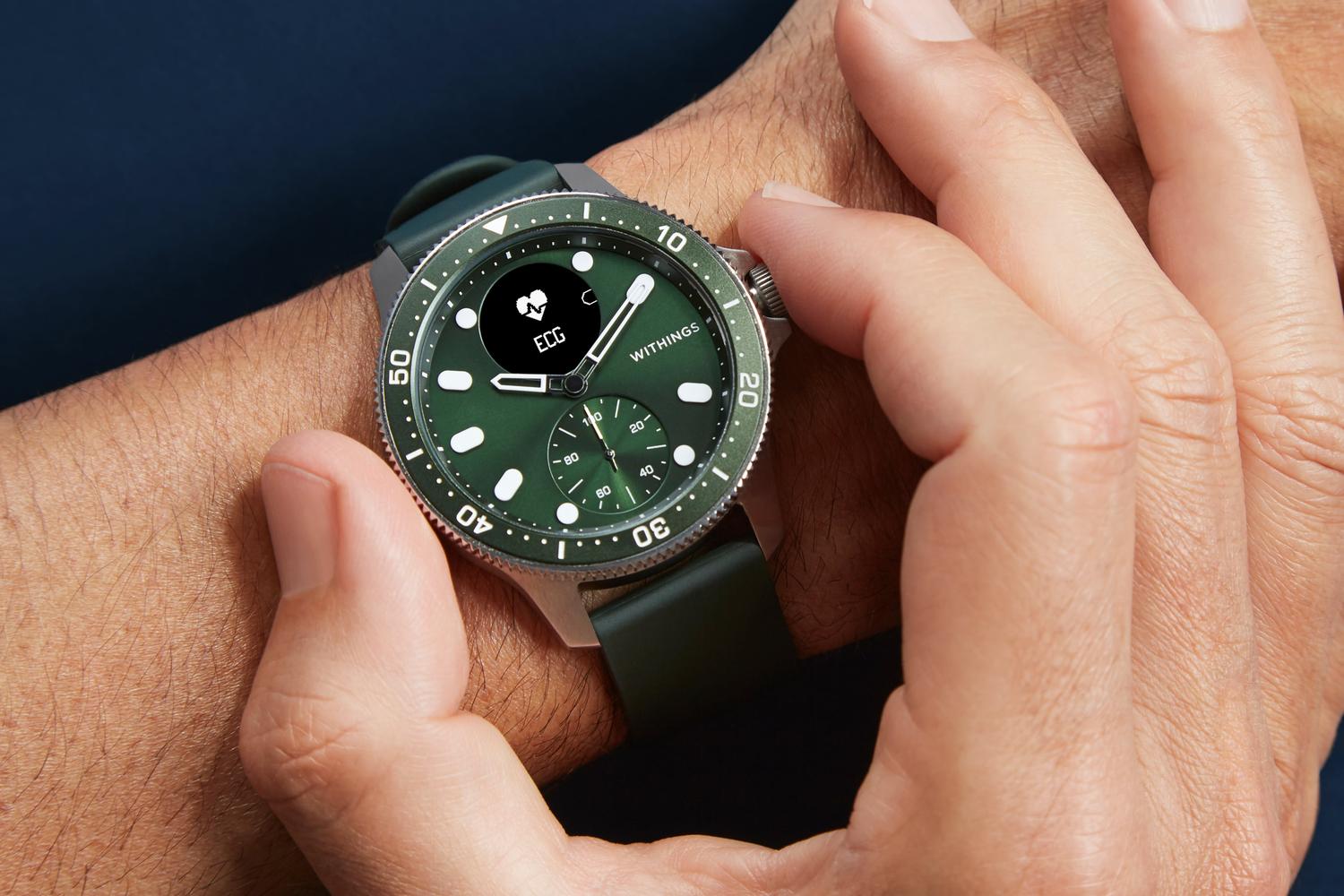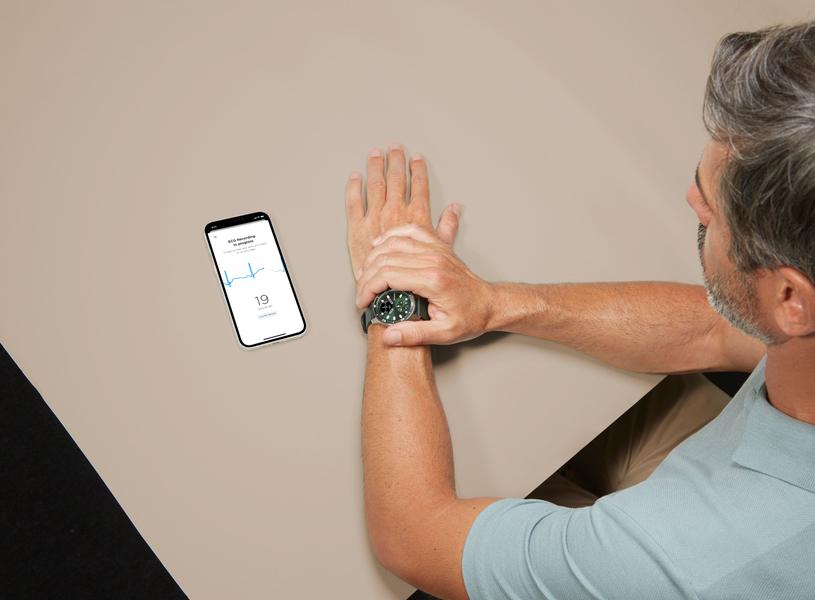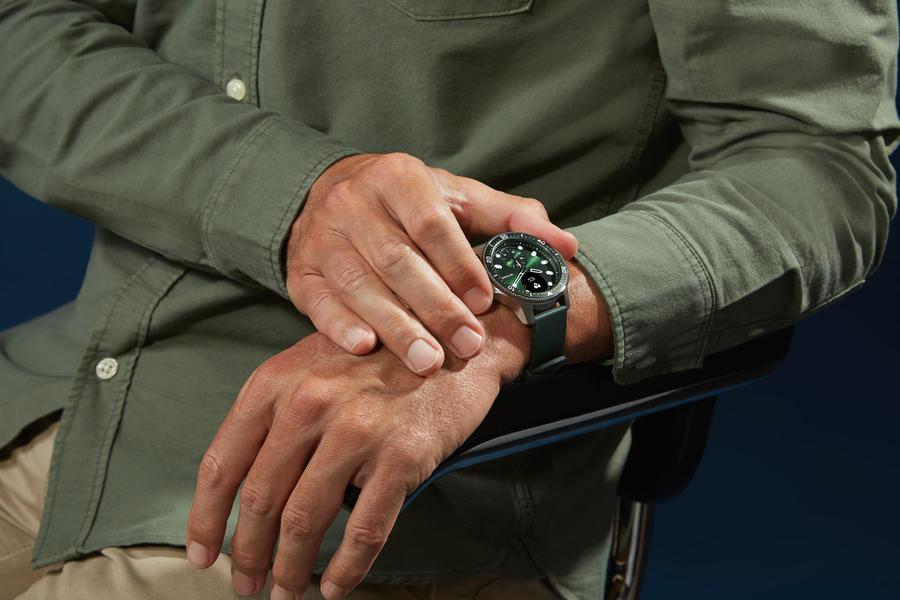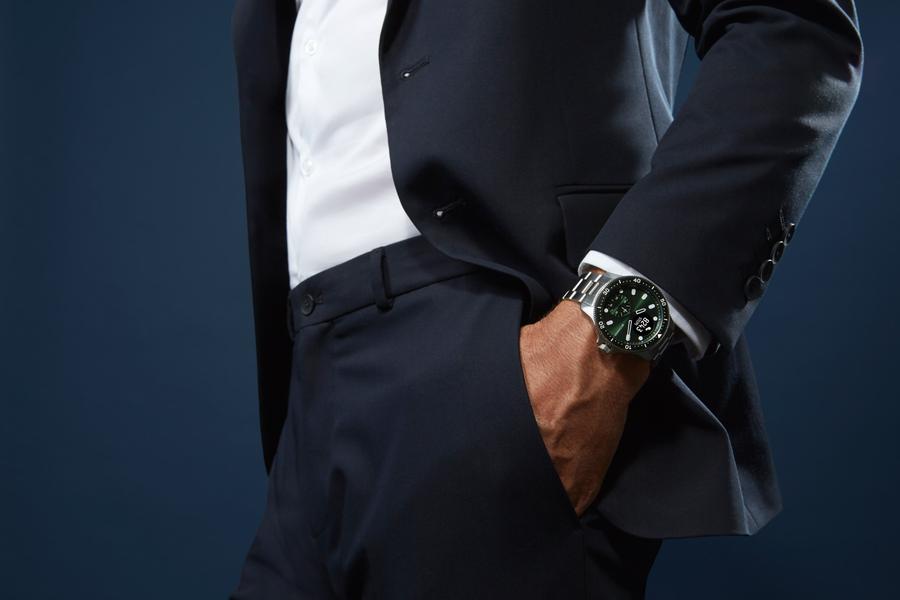 Sport sessions
Activity Tracking
ScanWatch Horizon seamlessly tracks all your activities, including intense sport sessions. Smart detection and connected GPS give you precise insights.
Water-resistant to 10 ATM (100 m)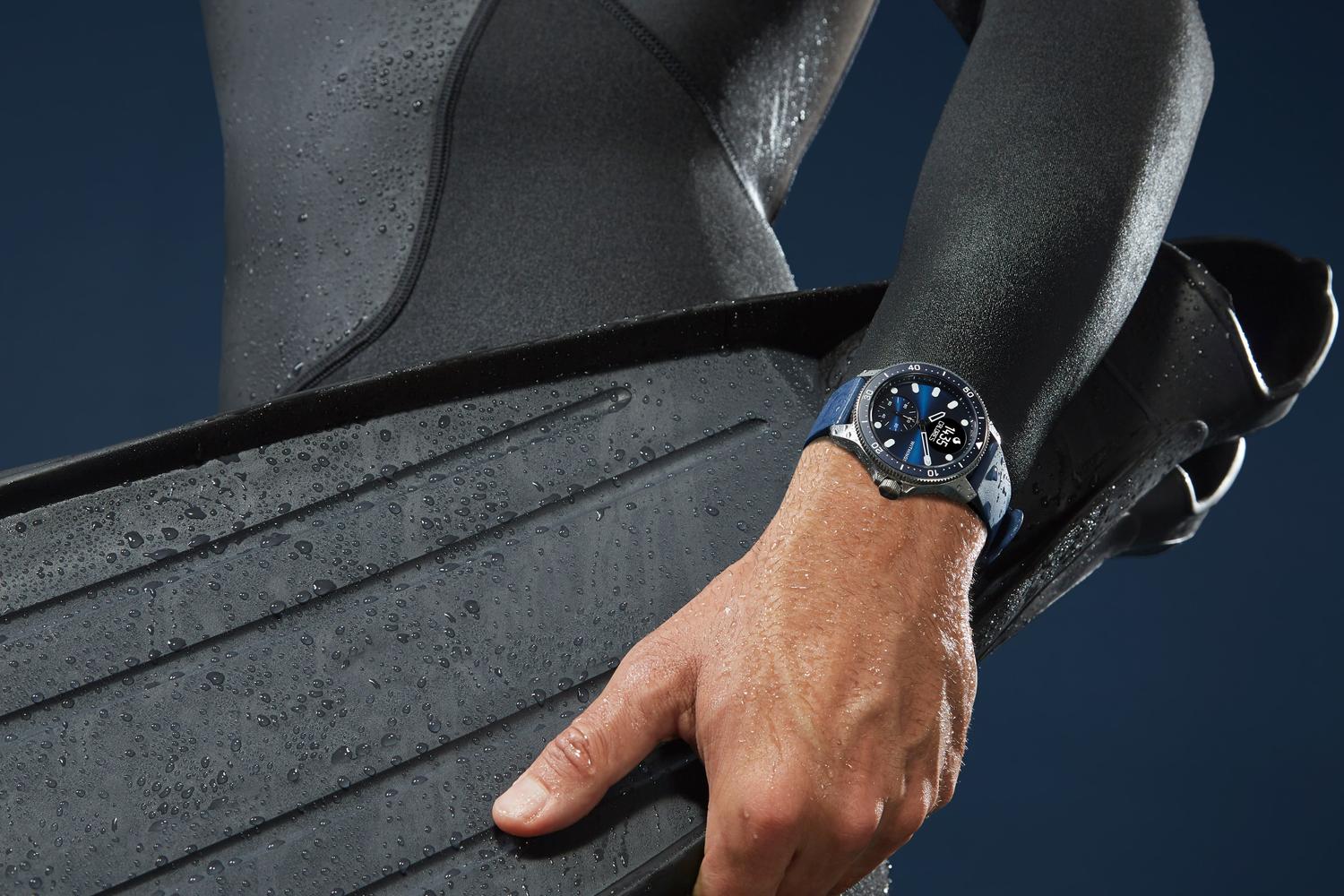 Activity tracking
ScanWatch Horizon seamlessly tracks all your activities, including intense sport sessions. Smart detection and connected GPS give you precise insights.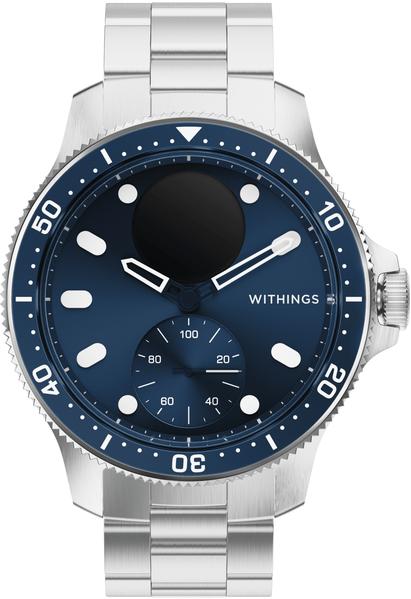 With the activity subdial always available at a glance, ScanWatch helps you know where you stand with your daily step goal. A 3-axis accelerometer and a decade of algorithm improvements allow you to enjoy the most accurate results.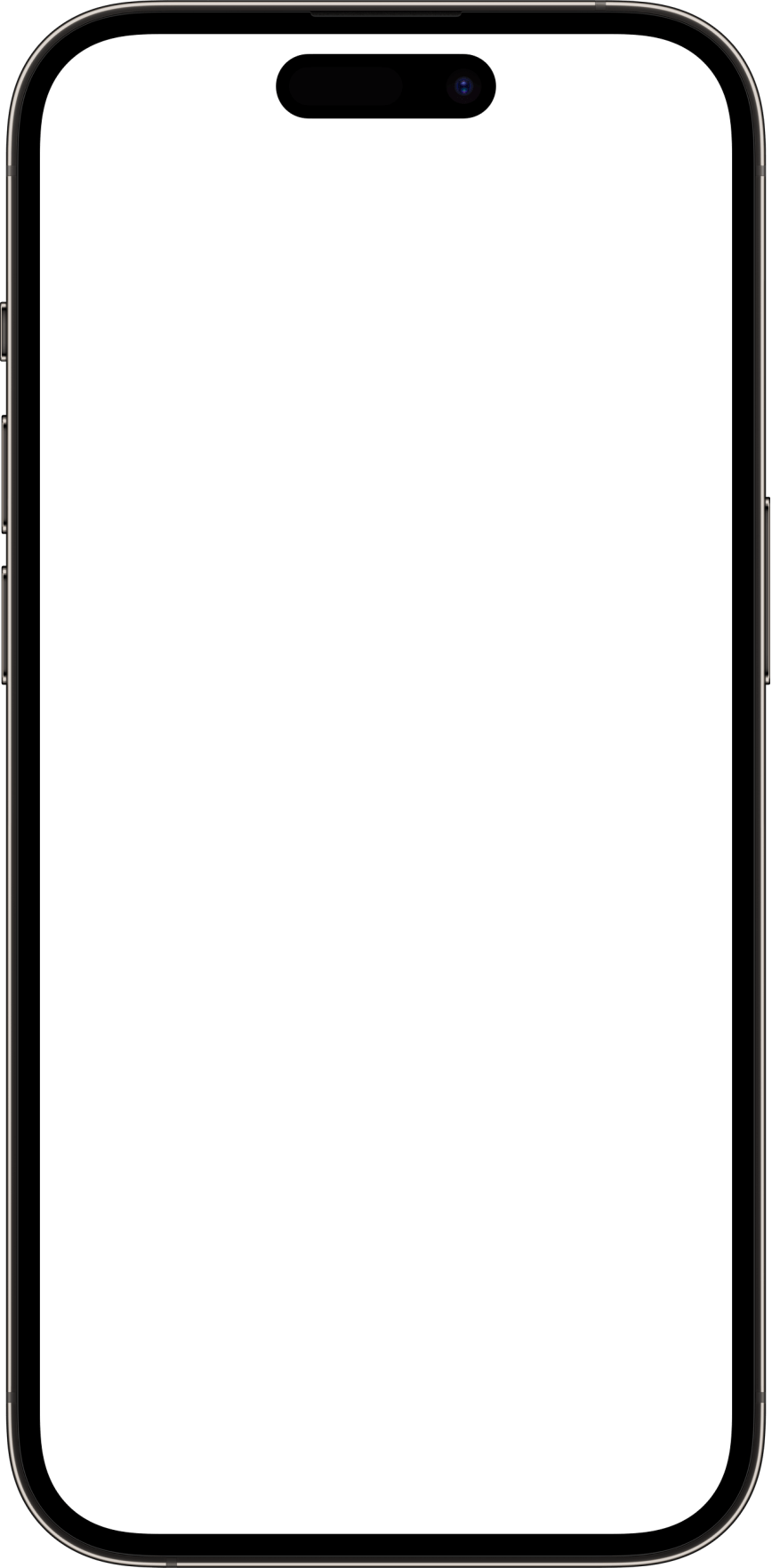 Take a swim, commute by bike, or go for a run—ScanWatch will automatically recognize your activity and log it in the Health Mate app. Get credit for all your moves with no button to press.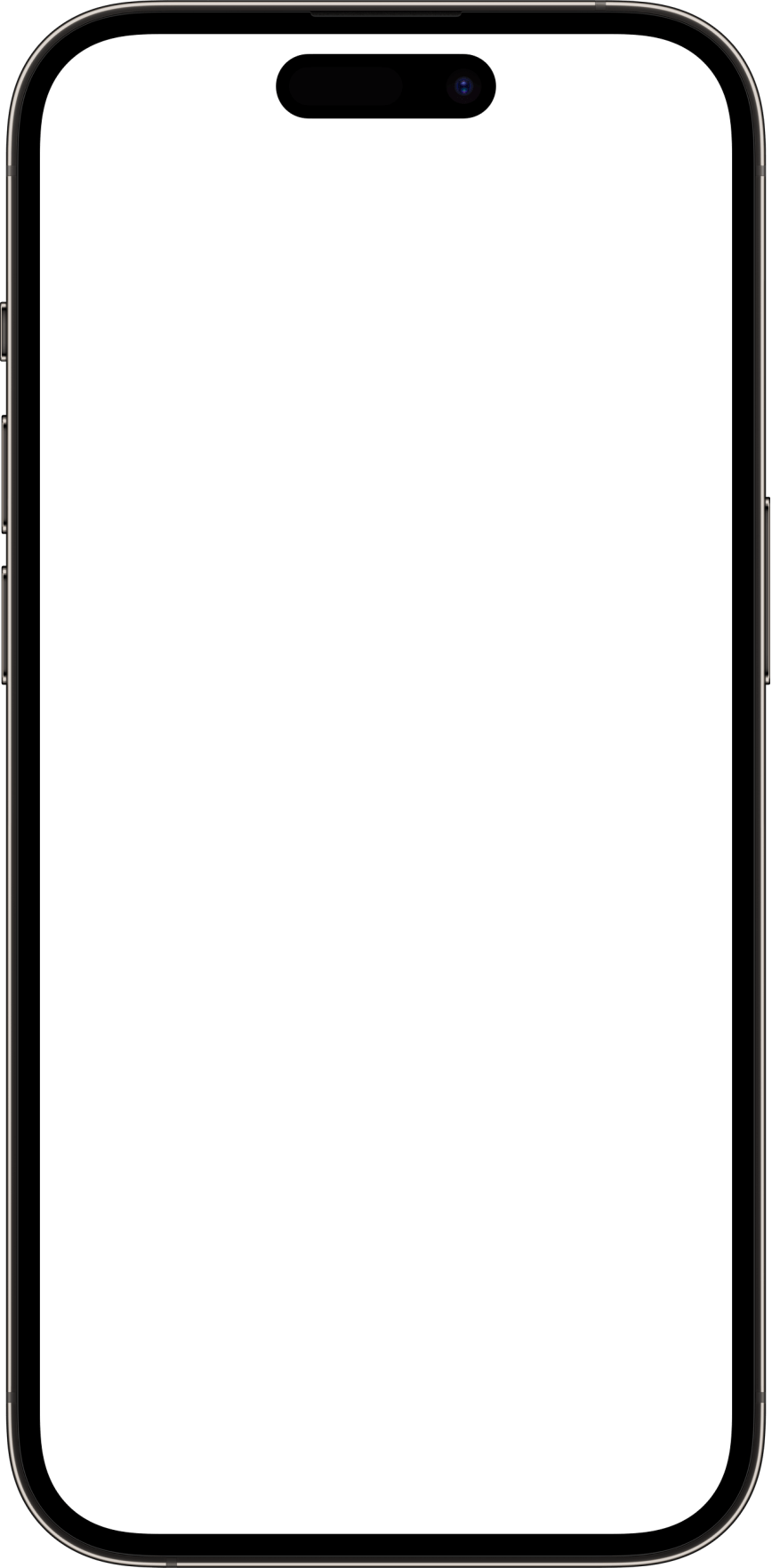 Map your workout sessions and enjoy distance, elevation, and path with Connected GPS.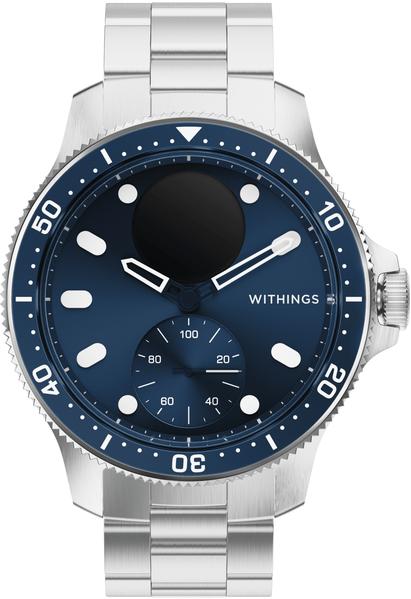 Easily activate workout mode right on your wrist by choosing from over 30 sports. This shows your workout duration, and logs heart rate and movement continuously.
In-depth analytics
Advanced Sleep Monitoring
ScanWatch Horizon collects numerous data points to measure Sleep cycles, monitor breathing disturbances and then calculates your overall Sleep Score—automatically.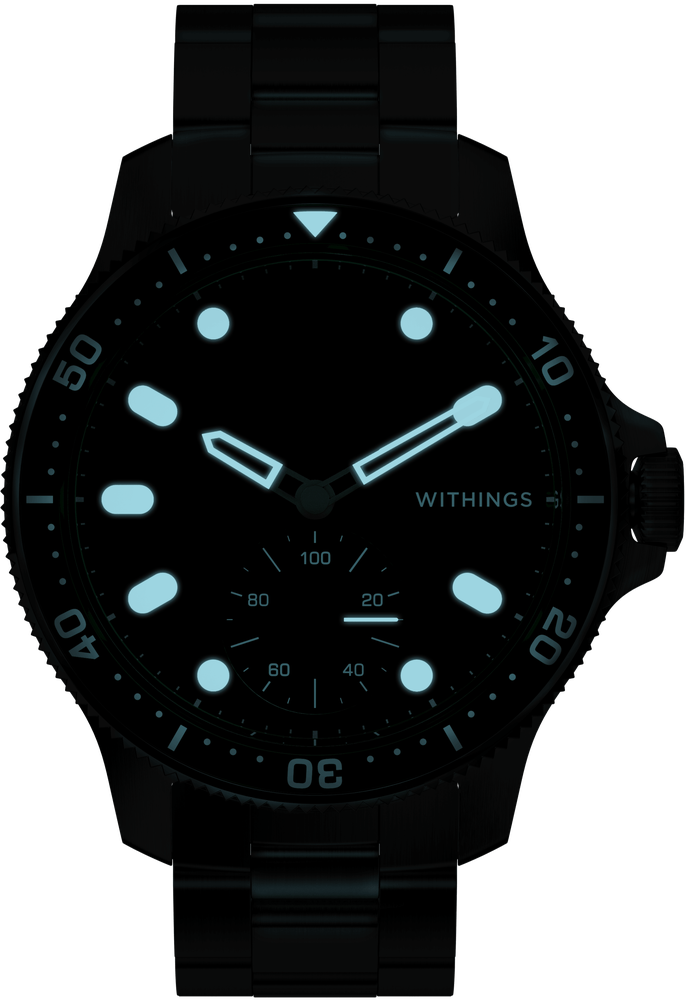 Sleep Cycles
ScanWatch tracks your sleep cycles (light and deep), duration of sleep, time to be asleep and wake up as well as interruptions, and logs it in the Health Mate app so you can view your trends.
healthmate app view
Sleep Score
Our exclusive algorithm automatically scores your night based on sleep cycles, duration, regularity and interruptions.
healthmate app view
Smart Wake-up
Because ScanWatch knows if you are in a light or deep stage, it can choose the best time to wake you up according to your schedule. You simply set a wake-up time in the app, and ScanWatch will wake you with a light vibration.
healthmate app view
Respiratory Wellness Scan
In addition to analyzing sleep, activating the Respiratory Wellness Scan can monitor breathing disturbances via the PPG sensor and the accelerometer based on an analysis ofcontinuous blood oxygen levels (SpO2), heart rate, motion and breathing rate.
Timeless tech
Simple & smart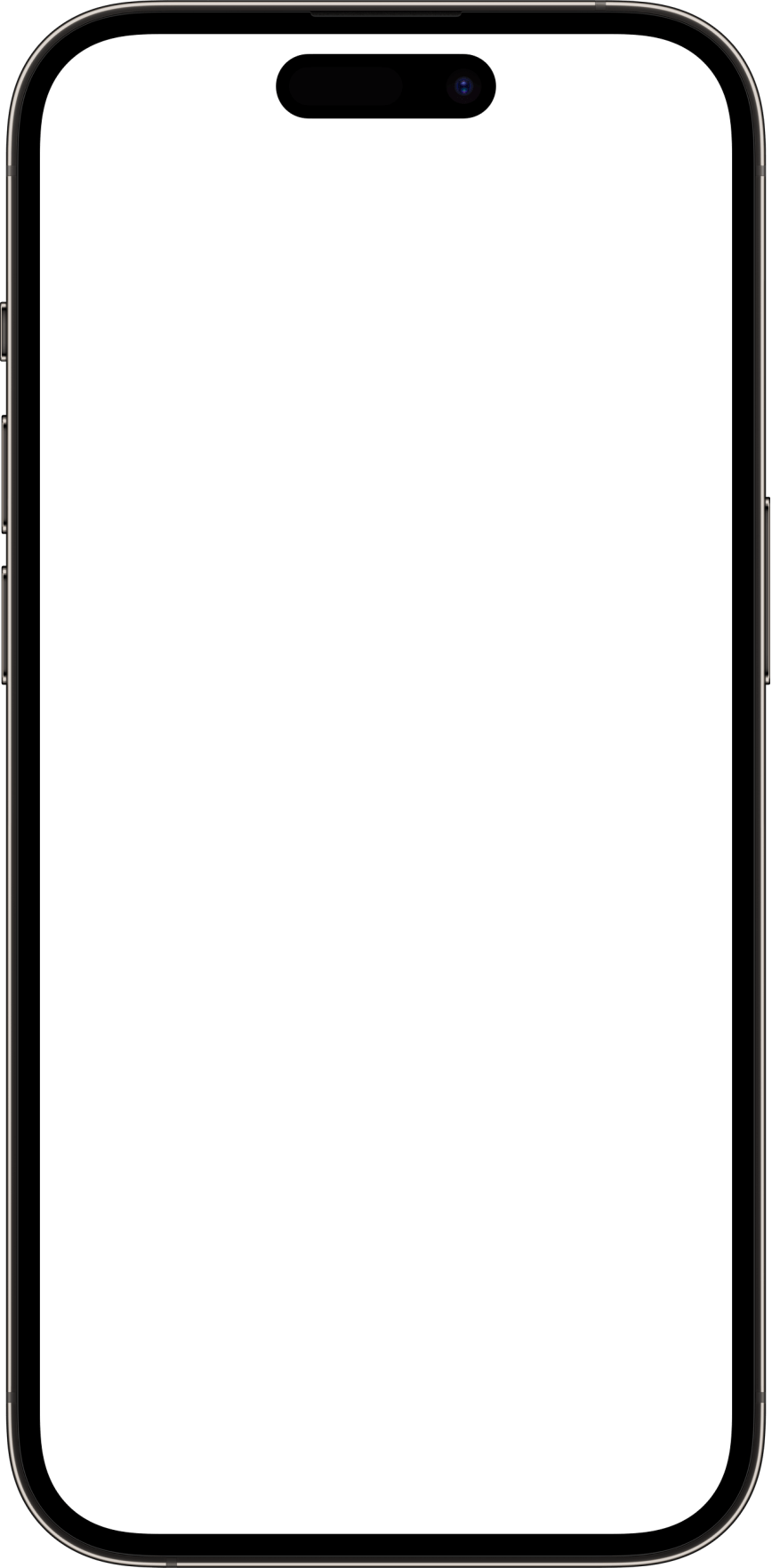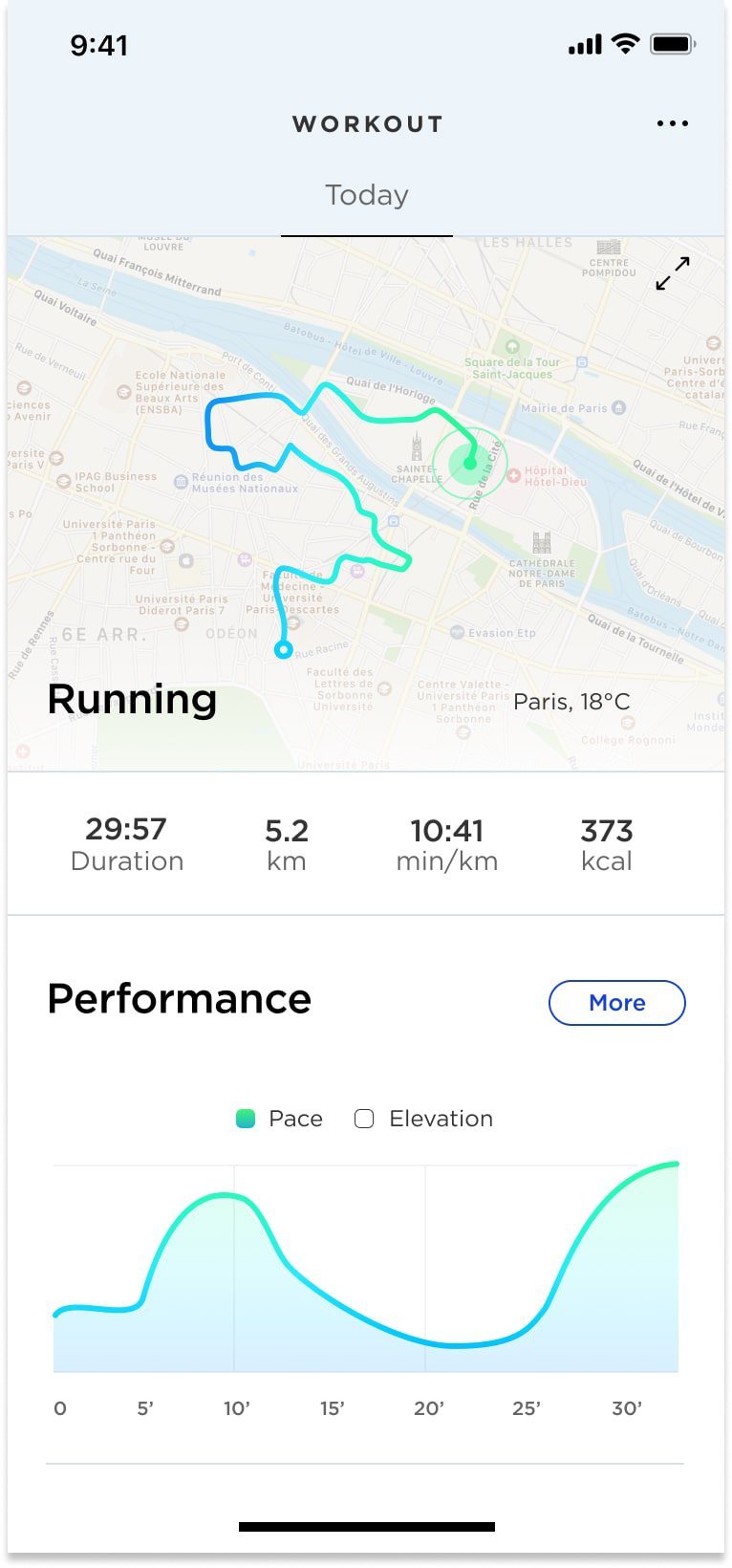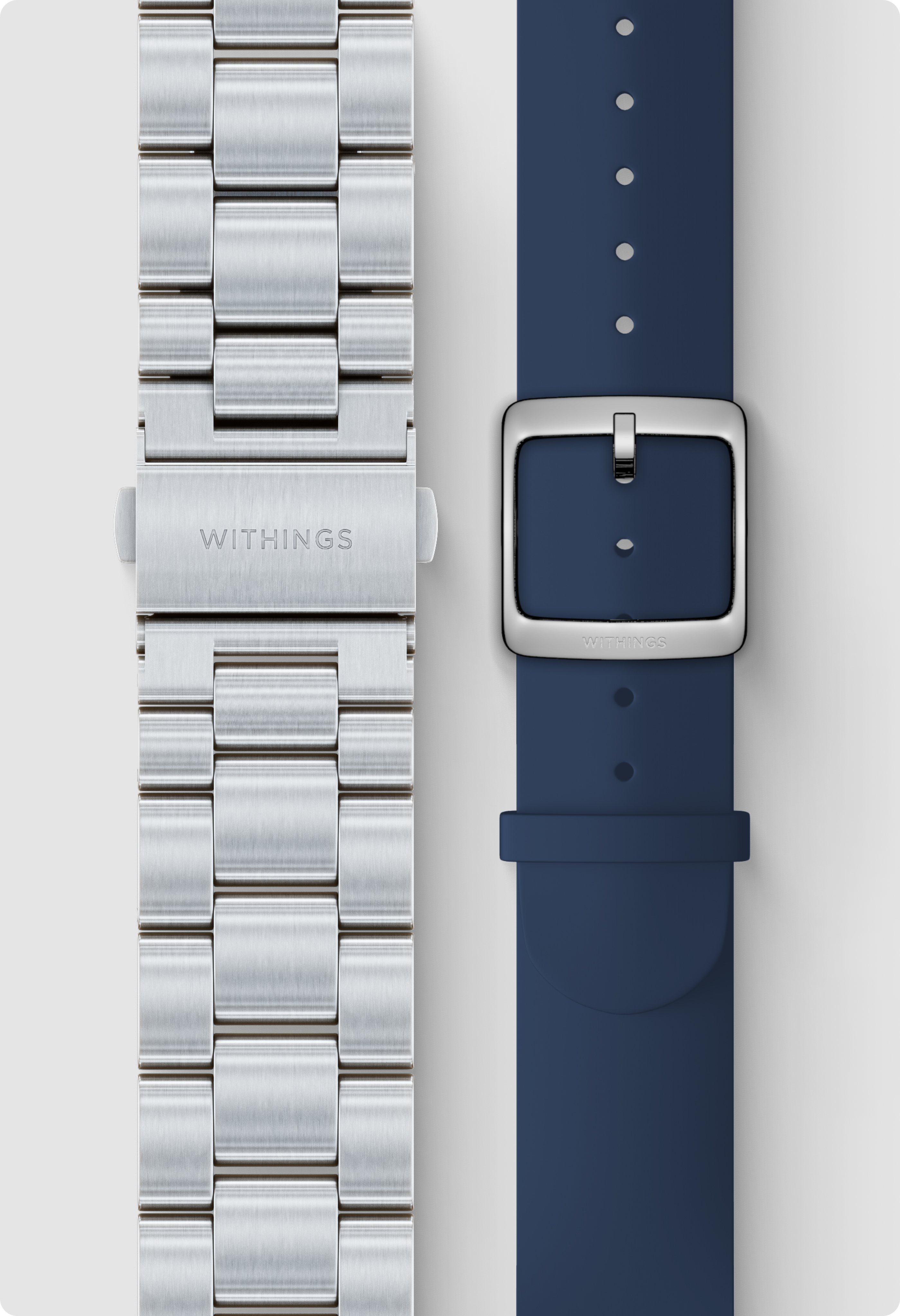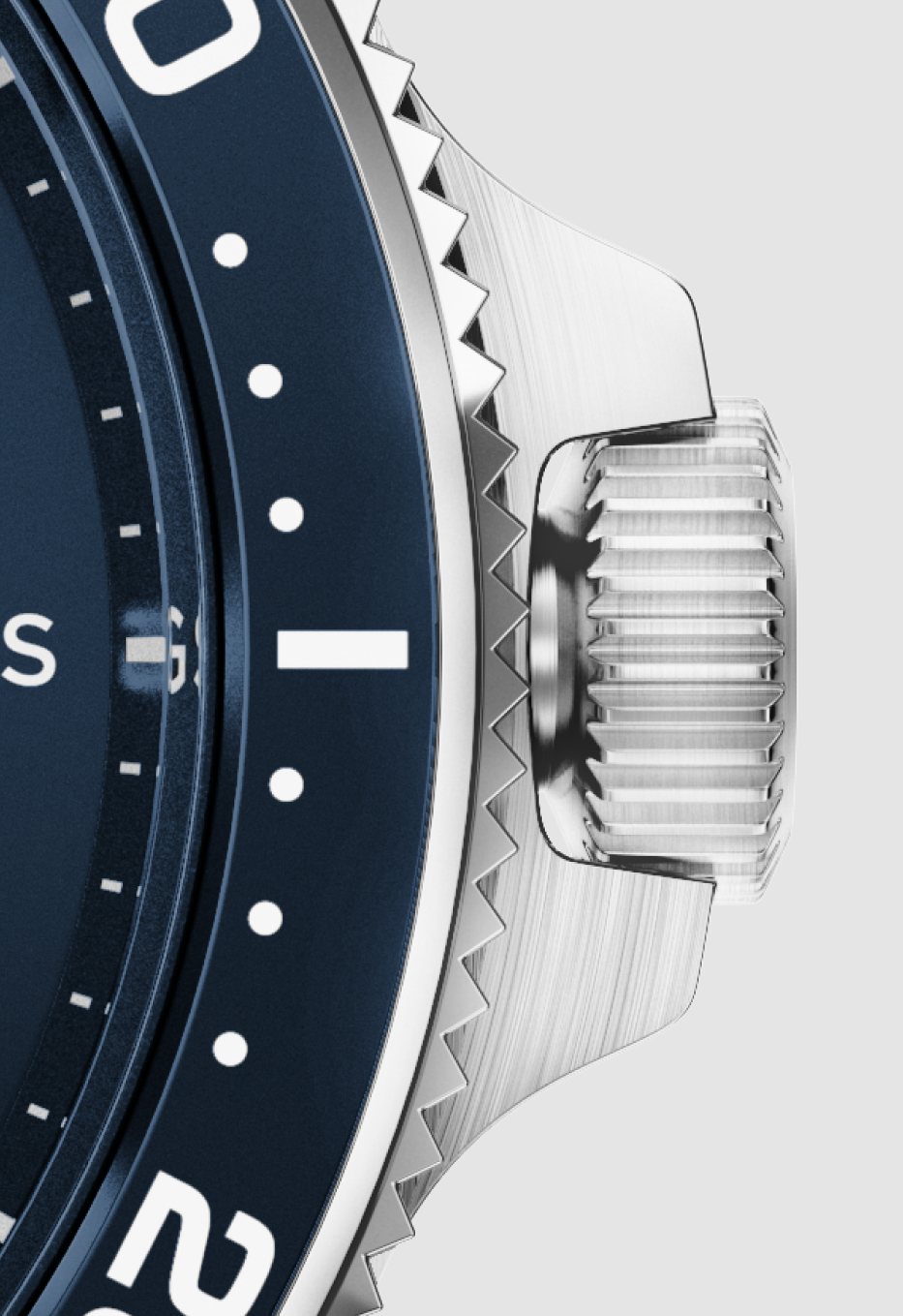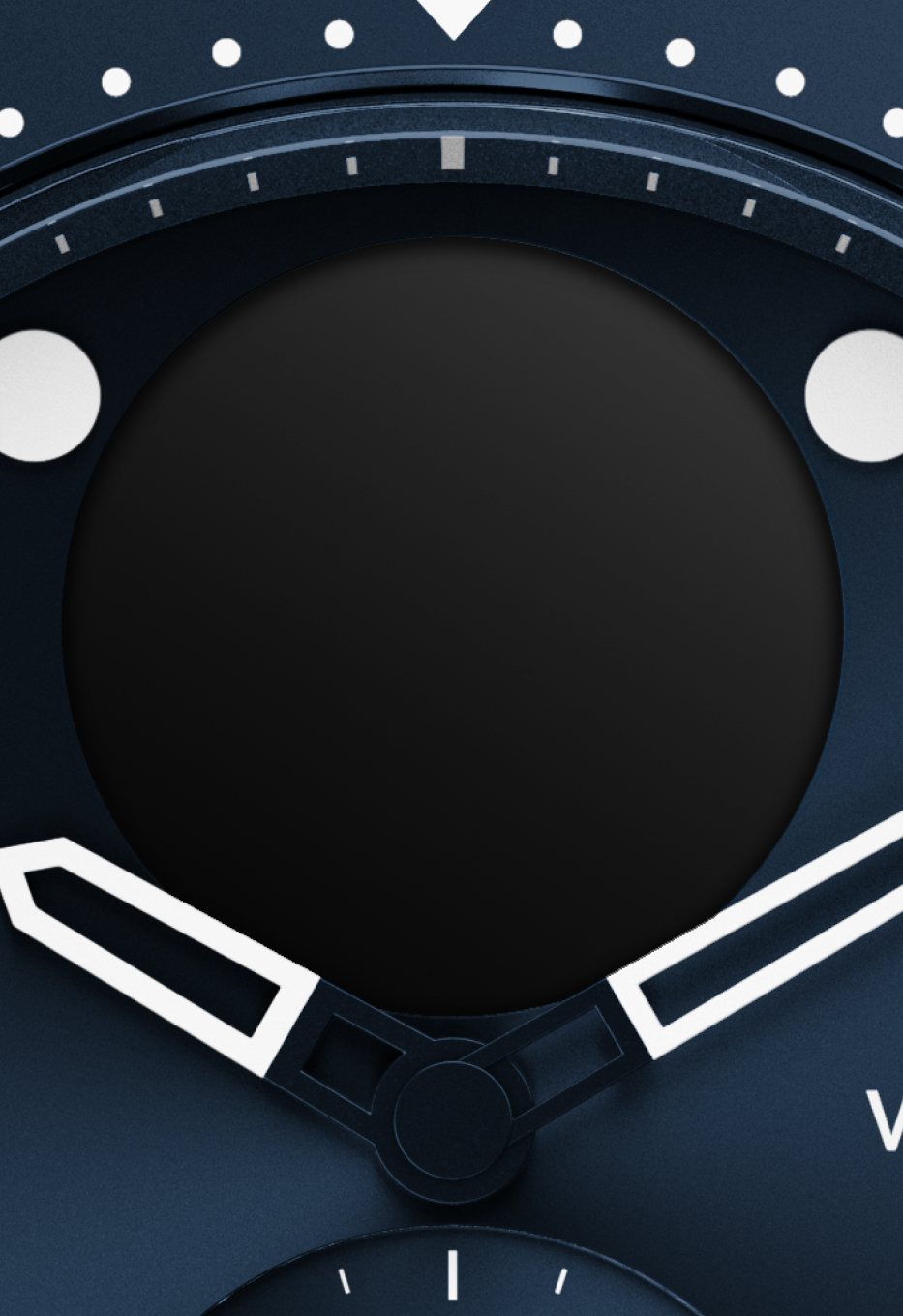 Developed with cardiologists. Included in several validation studies conducted at renowned hospitals and research institutes.
ScanWatch Horizon
Enjoy ECG and SpO2 plus full activity and sleep tracking in an iconic luxury design
Metrics tracked
Metrics
Heart rate: beats per minute
Breathing disturbances: monitoring via respiratory scan
Electrocardiogram: tracing of a 30-seconds ECG recording on a millimetric grid
Oxygen saturation level (medical-grade SpO2)
Walking and running: steps, distance, calories, based on user's profile for high precision
Calories: metabolic calories and total calories expenditure
Running: automatically detected, in-app daily recap of duration and distance
Swimming: automatically detected, in-app recap with duration and calories burned
Sleep: deep and light sleep phases, irregular heartbeat detection, sleep interruptions
Fitness Level: assessment via VO2Max estimation
Elevation: meters and floors climbed
Connectivity
Bluetooth
Bluetooth Low Energy - to sync with Health Mate
Bluetooth connection with location settings permission must be enabled to use the Connected GPS feature
Requirements
ScanWatch can be installed on a smartphone or a tablet, via the Withings app available on iOS (iOS 14 and higher) and Android (10.0 and higher).
Cannot be set up from a computer
Device
Dimensions
43mm model: 43mm diameter (1.7''),13,28mm thickness (0.52''),20mm wristband width (0.78''), 72g (watch only)
Display
Analog dial with hands for hours and minutes. Subdial displays progress toward daily activity goal in percentage. The PMOLED screen displays SpO2, irregular rhythm and smartphone notifications, heart rate, steps, floors climbed, distance, calories, activities, and settings.
Workout mode displays timer and heart rate(continuous tracking).
Clock menu with alarm, stopwatch and timer.
Notifications display previews of incoming calls, text messages, calendar events and 100+ apps.
Battery life
Single battery charge lasts up to 30 days in normal use
+20 additional days in power reserve mode (time and activity tracking only)
Charging time
Approximately 2 hours to 100%. About 1 hour to 80%
Materials
Comes with a stainless steel case featuring a rotating stainless steel bezel, a sunray brass dial with applied stainless steel indexes with luminous coating, brass hands with luminous coating, sapphire glass, a stainless steel wristband, and a durable and water-resistant fluoroelastomer (FKM) wristband
Conditions of use
Water resistant up to 330 feet deep (100 m, 10 ATM)
Operating temperature: -10°C to 45°C (14°F to 113°)
Storage temperature: -20°C to 85°C (4°F to 185°)
Pacemakers and implantable cardioverter defibrillators (ICD) can make ECG recordings inconclusive.
Sensors
Exclusive multi-wavelength PPG heart rate/SpO2 sensor
Stainless steel electrodes
High precision MEMS 3-axis accelerometer
Free express shipping
30-day trial
Fiche produit relative aux qualités ou caractéristiques environnementales
Qualités ou caractéristiques environnementales de l'emballage :
Emballage comportant au moins 50% de matières recyclées
Emballage entièrement recyclable
Qualités ou caractéristiques environnementales du produit :
Produit majoritairement recyclable
Contient au moins 10 milligrammes de métaux précieux
Contient au moins 270 milligrammes de terres rares