Withings Move
From
€ 69.95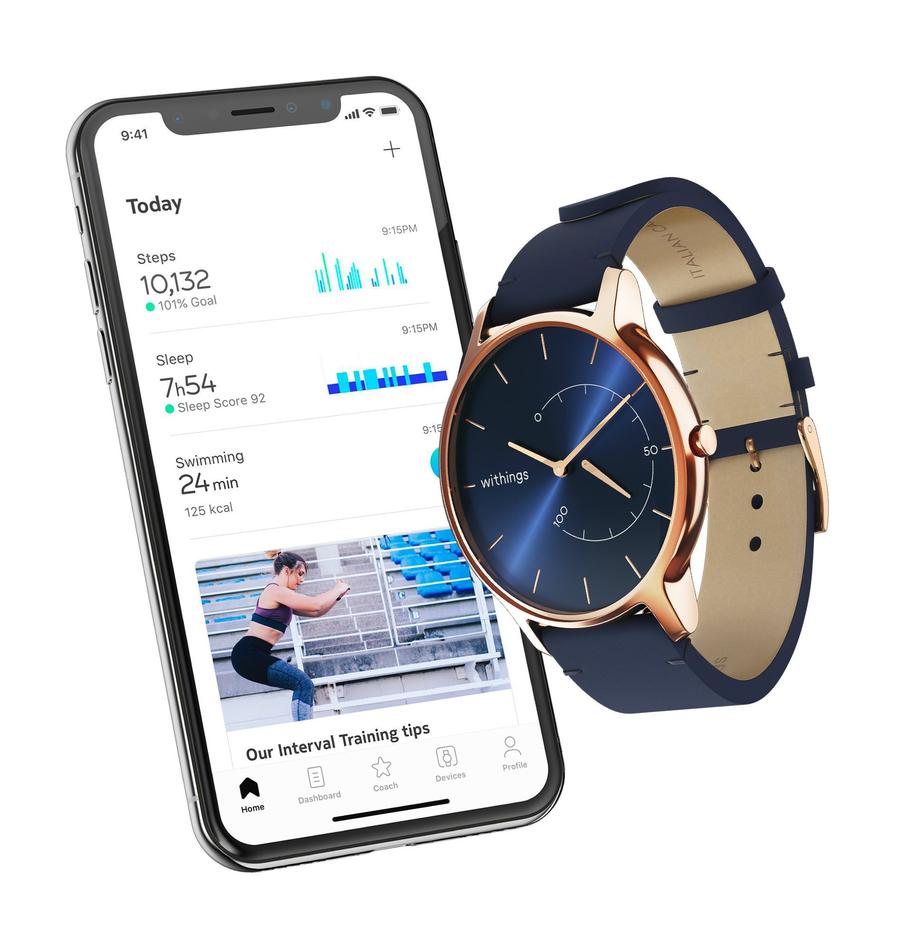 Track in style
Withings Move is an advanced activity tracker housed in a classic watch designed for simplicity: it has no screen but shows your activity directly on the dial with its third hand.
Withings Move seamlessly tracks walking, running, sleeping, swimming and much more, plus features connected GPS to map your path. It syncs with the free Health Mate app so you can view your trends and improve over time.
Discover the Timeless Chic Collection
Record battery life
With up to 18 months of use with no charging, Withings Move has the longest battery life in the market so you can enjoy hassle-free activity and sleep tracking and go the extra mile for your health.
Multisport tracking & Connected GPS
When you walk, run, swim or bike, Move will automatically record your activity. And by long-pressing the side button, you can launch a workout session—this will activate a chronograph and connected GPS so you get duration, distance, elevation, and your path mapped in the Health Mate app.
All you need to do is sleep
If you wear your watch to bed, Withings Move will automatically track light and deep sleep cycles, duration and sleep quality via the Sleep Score.
Sleep Score
Every day, find out how restorative the night was with a score based on duration, depth, regularity & interruptions.
Sleep Cycles
Withings Move automatically detects when you're asleep and delivers a complete picture of your nights and naps.
Smart Wake-Up
The silent alarm feature is ready to wake you with gentle vibration at the optimal point in your sleep cycle.
Collector Watchboxes
Save €30
Get the Withings watch of your choice, plus two premium bands, in an impressive, highly giftable package.
Browse options
Technical Specifications
Connectivity
Metrics tracked
Device
In the box
Scale your options
Company logo? Special event or launch party? Withings Move units can be customized with your unique design.
Request a quote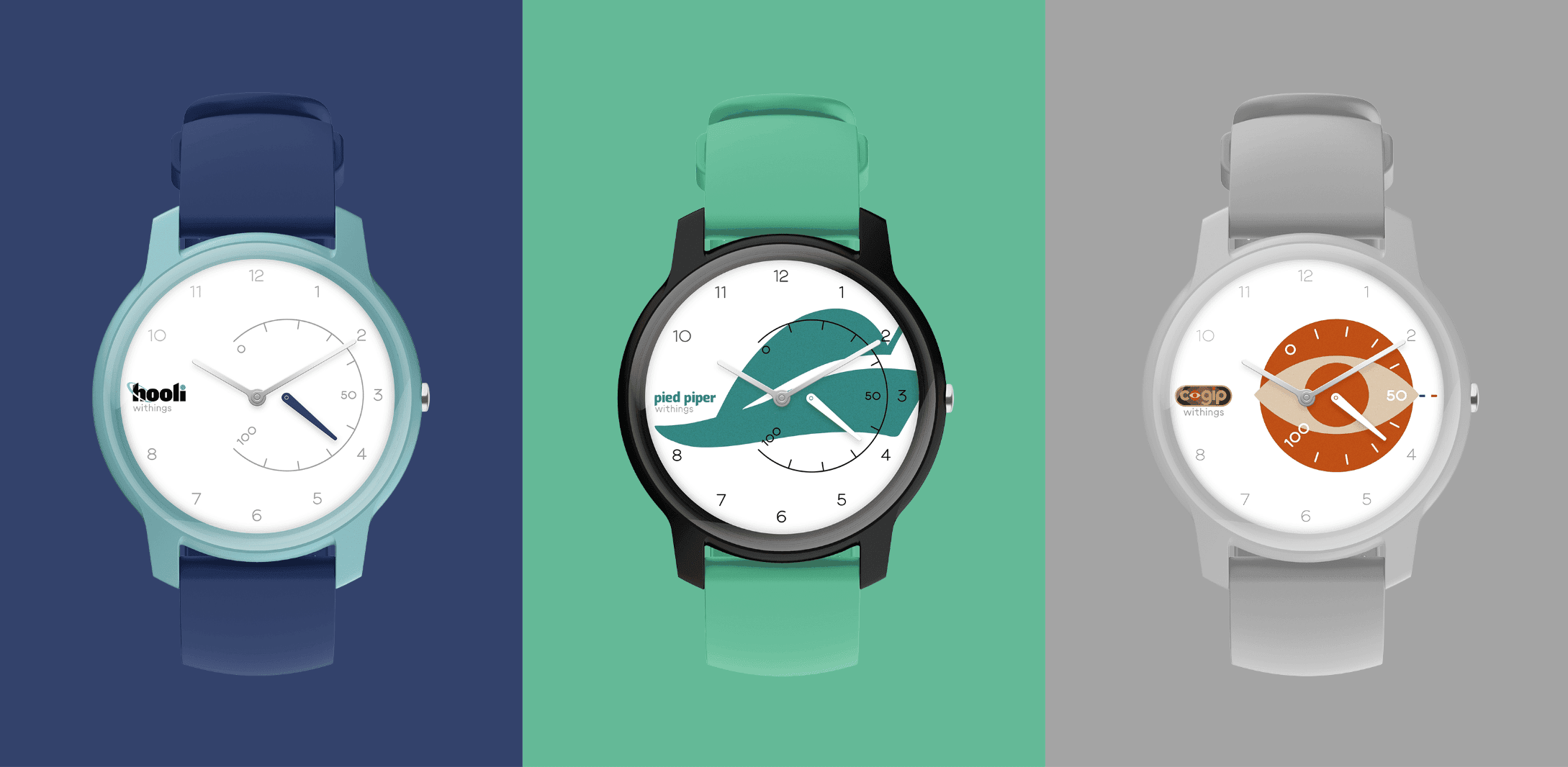 Find the perfect product for all your needs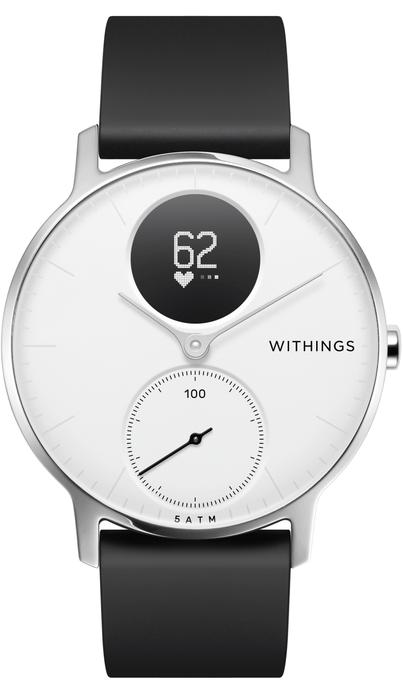 Steel HR
The watch that tracks activity, sleep, and heart rate for up to 25 days.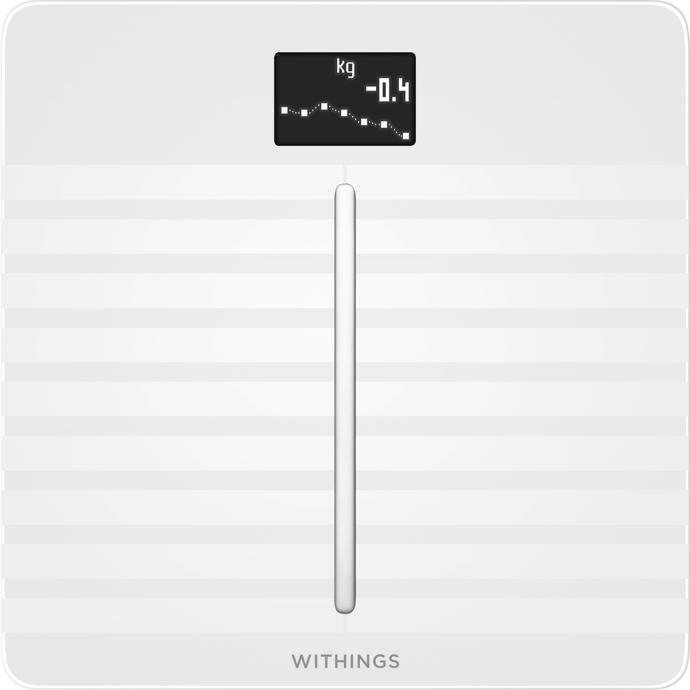 Body Cardio
An advanced Wi-Fi scale that delivers full body composition, exclusive heart health metrics, and seamless tracking in the Health Mate app.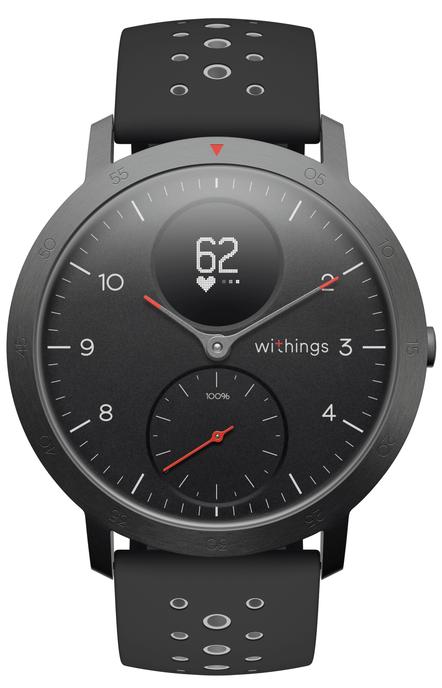 Steel HR Sport
A hybrid smartwatch specifically designed for your workout, featuring heart rate monitoring, multi-sport tracking, connected GPS and a Fitness Level assessment via V02 Max estimation.