Body Scan
Connected Health Station
Segmental body composition
See your body in 3 dimensions
Transform your body with segmental body composition, by locating your fat and muscle mass in 3 key areas: legs, torso, and arms.
Visualize fat and muscle mass for deeper health analysis
Ultra-precise body assessment
Unlock the power of precision
Thanks to the handle, Body Scan analyzes your body on a segment-by-segment basis, providing ultra-precise measurements of your body composition.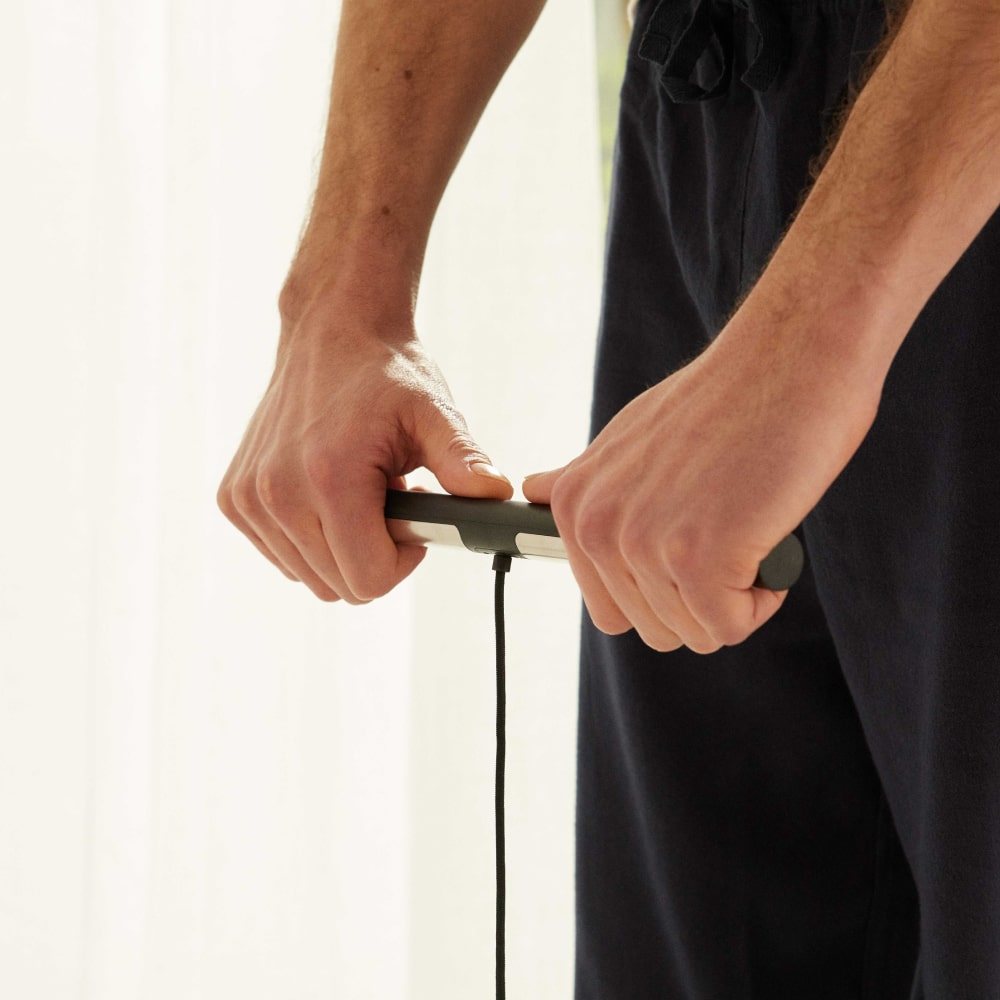 Next-level precision for a healthier life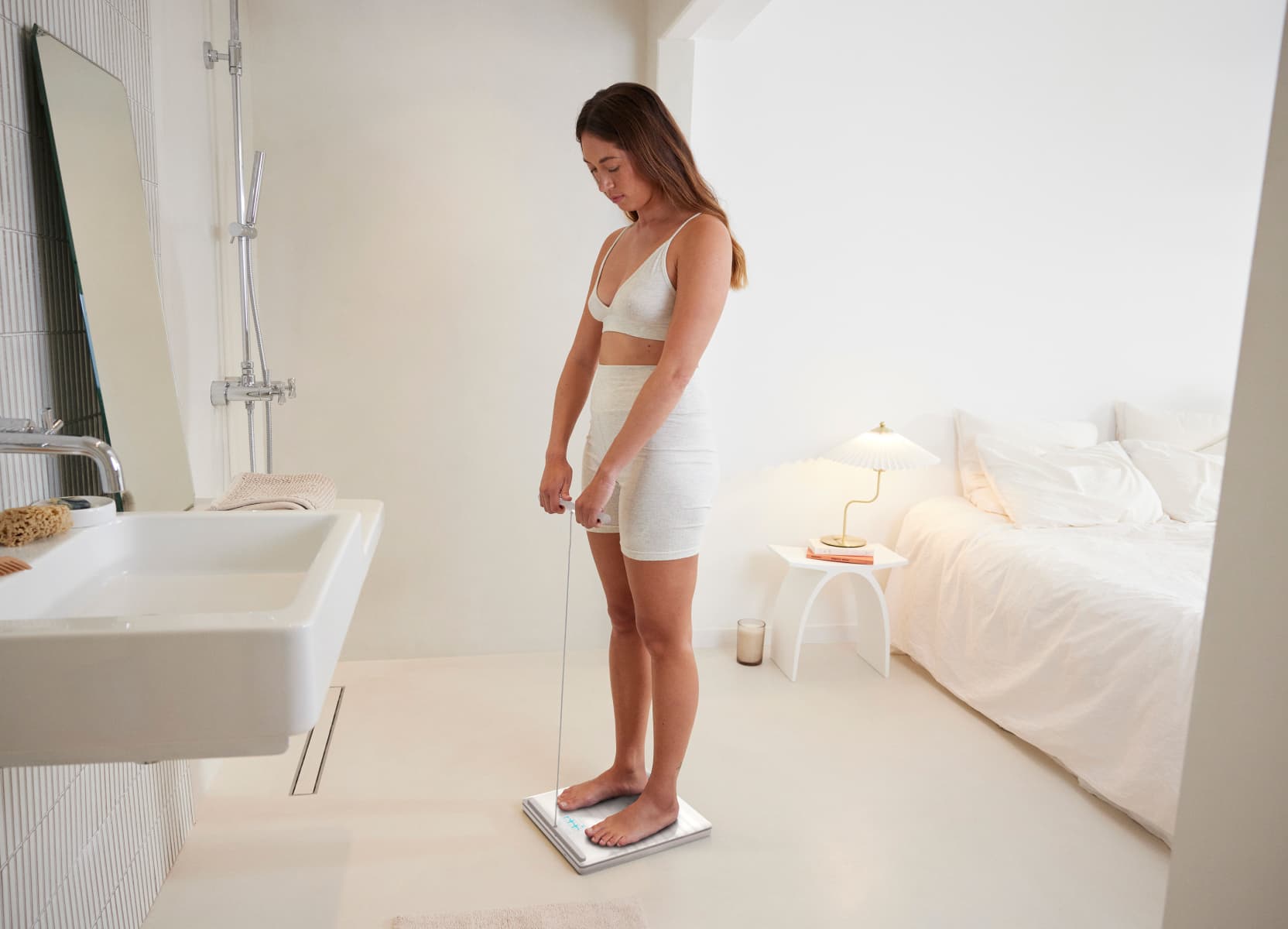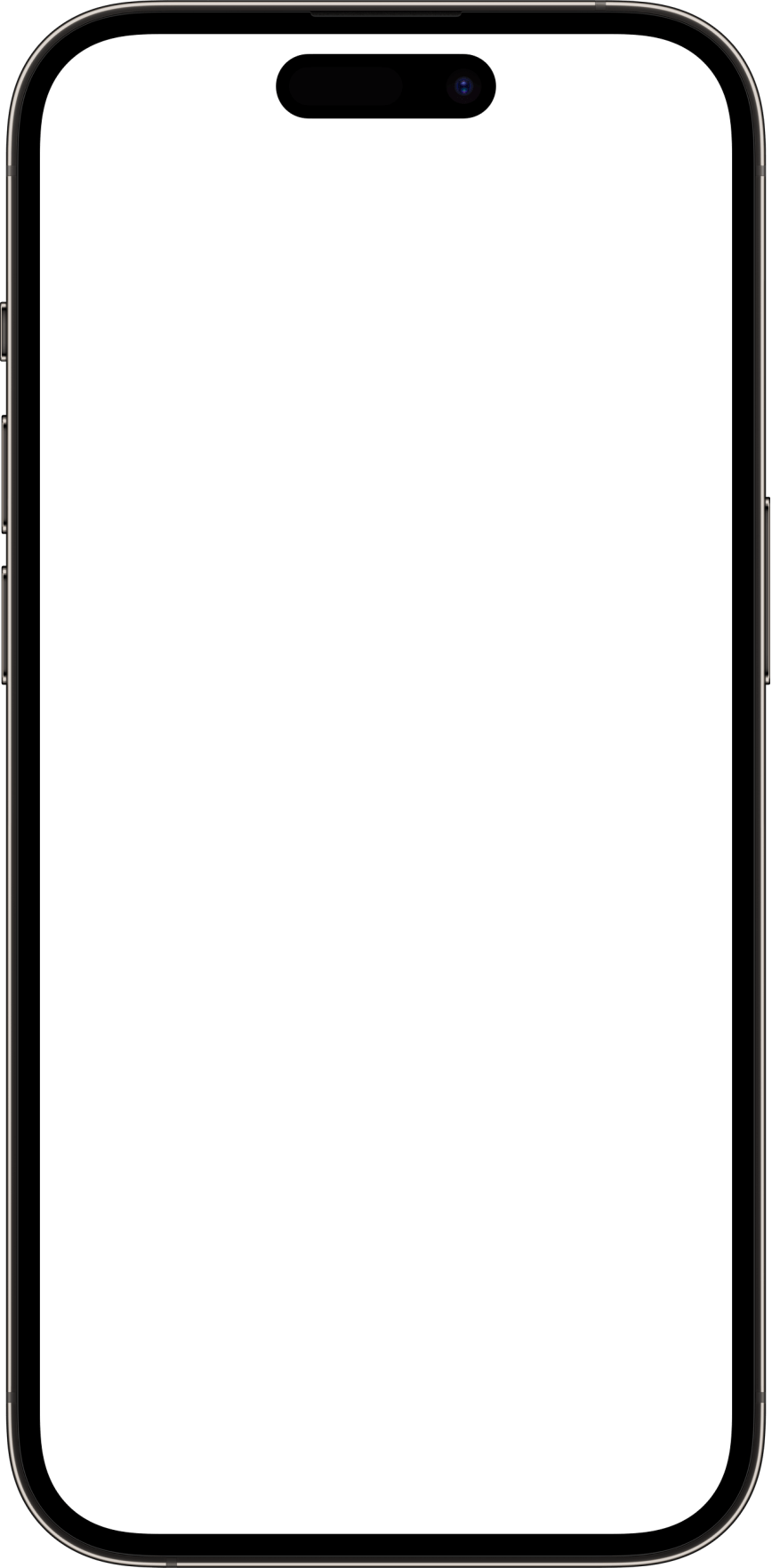 Heart health assessment
Connect to your heart
Vascular Age and Pulse Wave Velocity. Identify changes in overall cardiovascular health and understand how well heart and blood vessels are functioning.
A cardiovascular health assessment
Identify changes in overall cardiovascular health and understand how well the heart and blood vessels are functioning.
Get a clearer picture of heart health by measuring the speed at which heart-generated waves move along the arteries.
If your Vascular Age is assessed as significantly greater than your chronological age, you may be more at risk of developing vascular disease later in life [1].
Try to lower your Vascular Age over the long term by establishing healthier habits with our Withings+ programs, or talk to your doctor about what you can do to improve.
An Electrocardiogram to help detect AFib
At every weigh-in, Body Scan can record a 6-Lead Electrocardiogram, a test often done in a hospital representing the electrical activity of your heart.
By performing regular ECGs, you increase the probability to record and detect signs of atrial fibrillation (AFib) a common form of arrhythmia that can lead to serious heart-related complications if left undiagnosed.
Understanding your heart function can require help from an expert. You can easily share all of the results of your 6-lead ECGs with your doctor right from your Withings app. If you don't have a doctor to review your results, we provide an integrated ECG review through our cardiology team.
Nerve activity
Nerve tracking for better health
Follow nerve health to help detect autonomic peripheral neuropathy, known to be one of the long-term complications of diabetes.*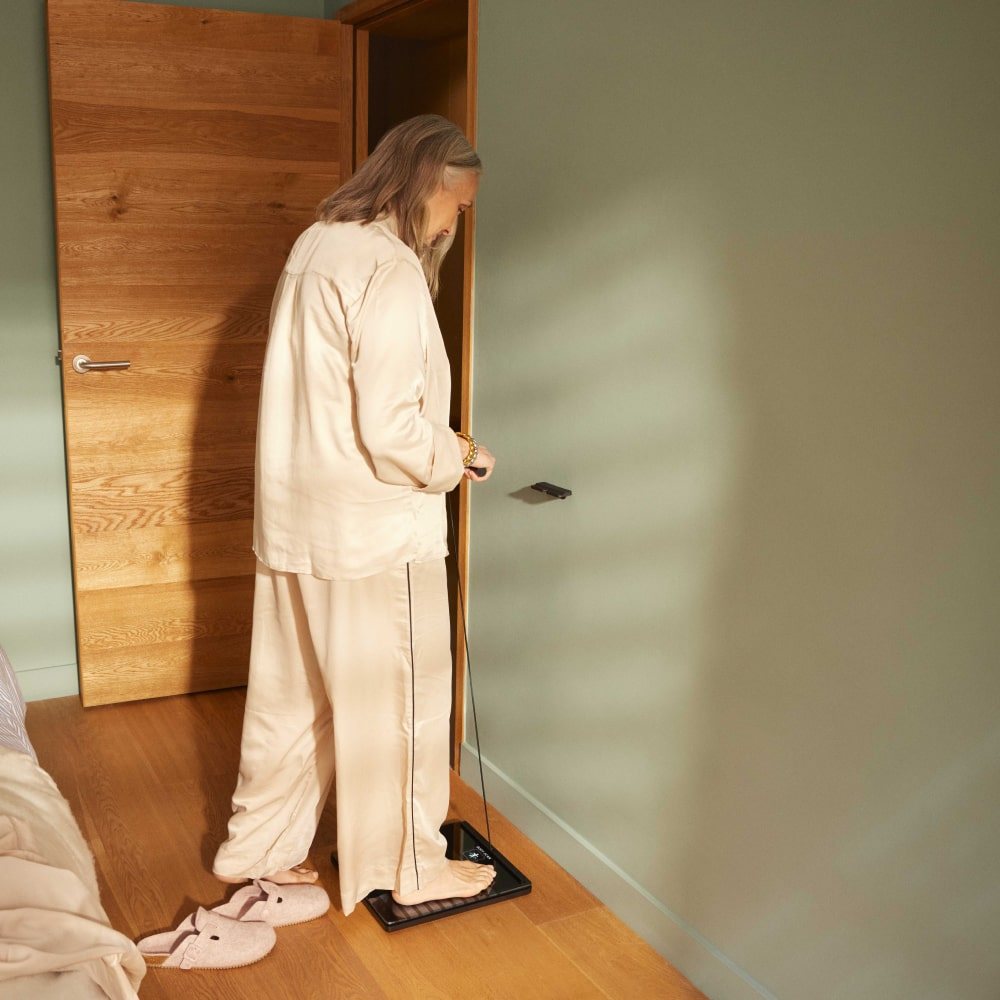 Nerve tracking for better health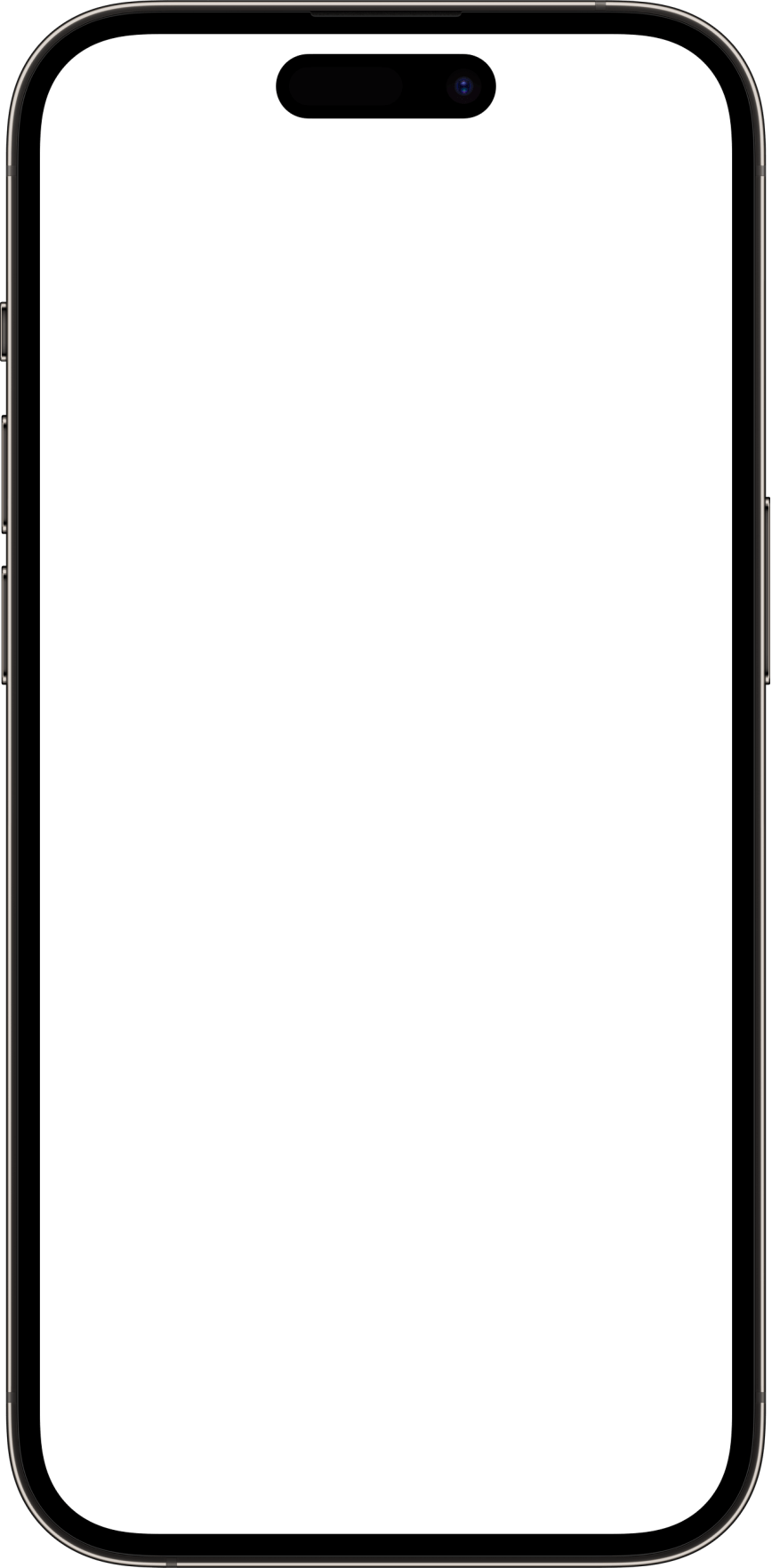 Take the stress out of tracking your health. Body Scan is elegantly designed and easy to use. No matter where you are on your health journey, this smart scale will fit seamlessly into your life.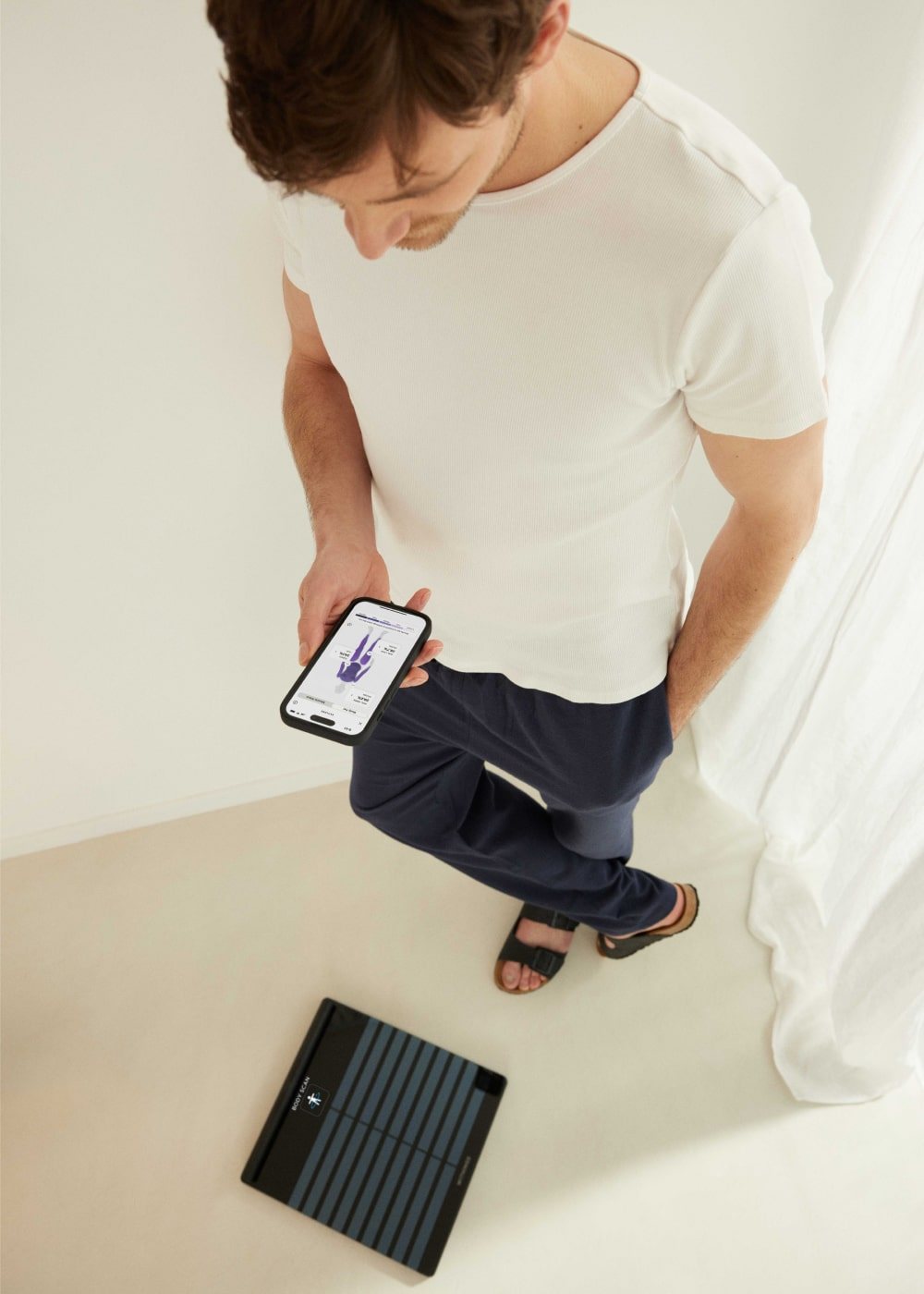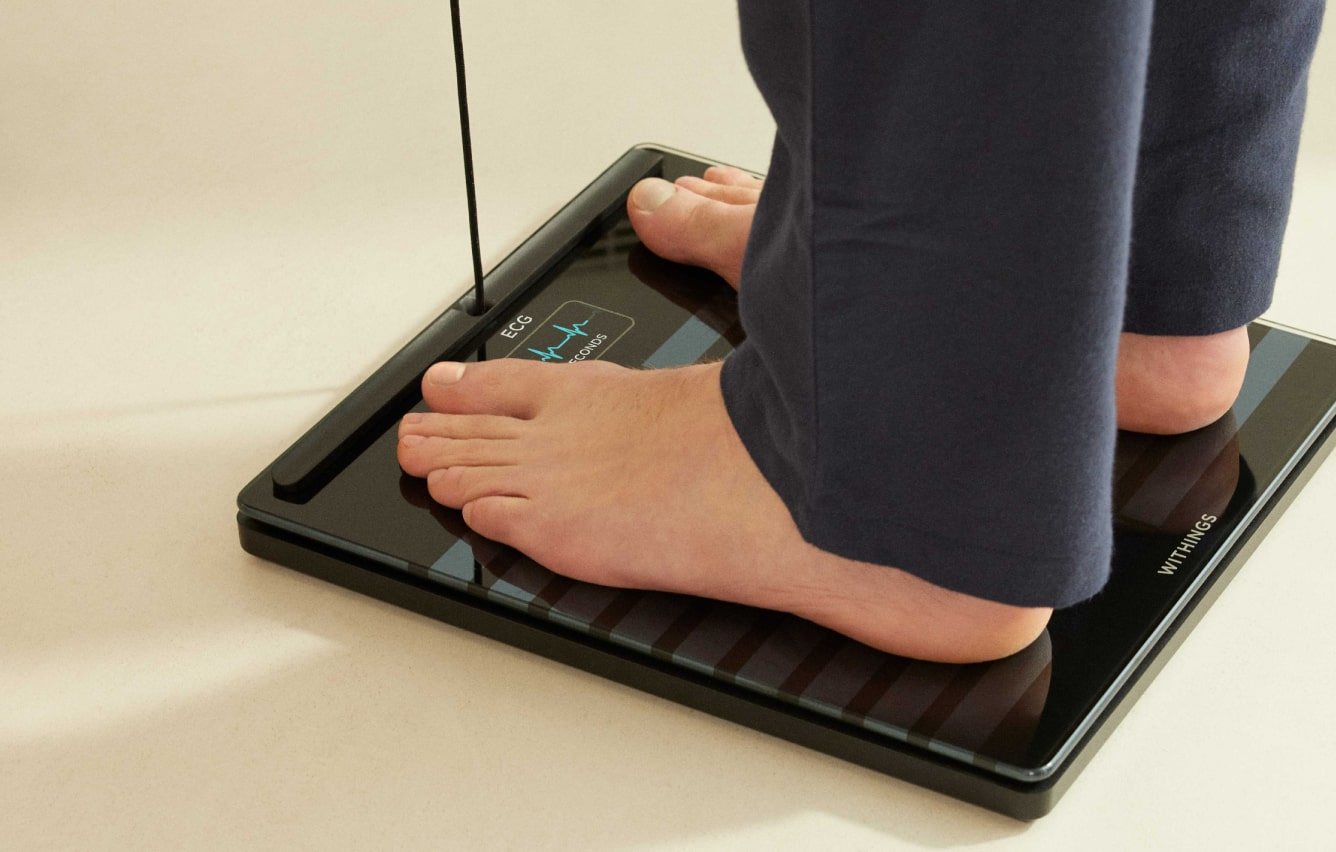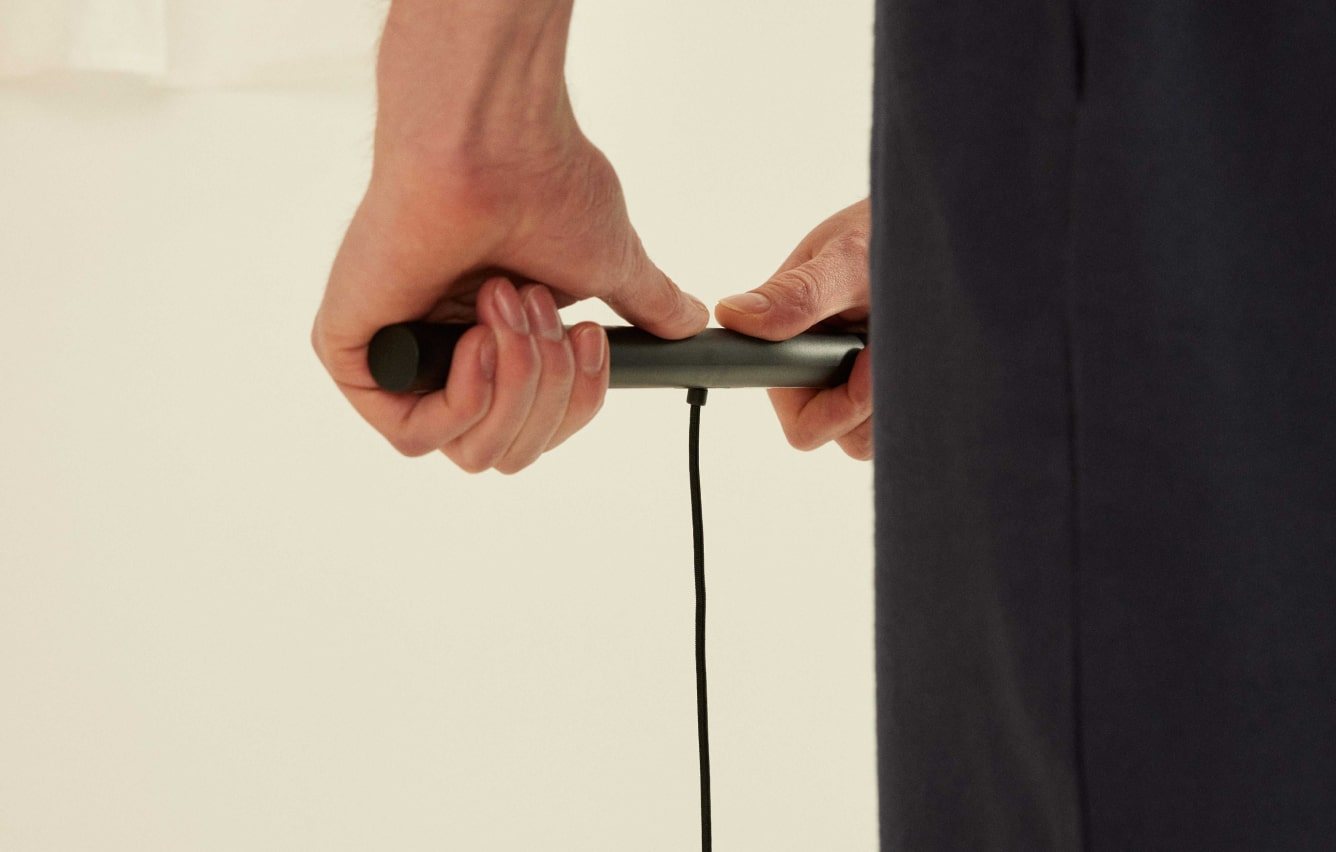 Easy to install

Say goodbye to overly complex setup, and get started on your path to better health right away.

Stay connected

Connect to Wi-Fi or Bluetooth, and automatically sync your health data to the Withings app.

High Resolution Color Screen

Enjoy a clear and bright color screen, so you can see your measurements at a glance.

Family Friendly

Recognizes up to 8 different users, allowing everyone in your home to easily monitor their health data.
Features for
everyone
Share your Withings scale with multiple users, no matter where they are on their health journey.
Detect up to 8 users
Automatically recognizes and assigns measurements for multiple users
Baby Mode
Get an accurate weight for the smallest member of your family, just by holding them in your arms
Athlete Mode
Adapts measurement algorithms to your unique body composition
Pregnancy Mode
Opt in for helpful tips and easily track your progress throughout your entire pregnancy
Eyes-Closed Mode
Hide the numbers from your scale screen at weigh-ins, and see motivational messages instead
The Withings app
Your data,

in your hands
Follow your health metrics every day in the free Withings app, where you can view trends, get insights, access a wide library of inspiring content, and can enjoy unlimited secure storage.
Discover Withings app
Revolutionary measurements

Get the most out of your health data

Withings has a complete ecosystem of devices that delivers comprehensive insights—to give you the most well-rounded view of your health. Plus, it's compatible with all your favorite apps.

Developed by experts

Guidance you can trust

Designed in collaboration with doctors and other health experts, so you easily visualize your data and understand the steps you need to take to achieve your goals.

Best-in-class privacy

Security guaranteed

Withings upholds the highest standards of privacy, including GDPR compliance and additional security measures to protect all of your health data.

Connects to all your favorite apps

Withings products can easily be connected to Apple Watch, Apple Health, Google Fit, or other health and fitness apps.
3 free months of Withings+
Programs, workouts, recipes…
Enjoy three free months of Withings+, a premium service for better health, with any purchase of a Body Scan.
Learn more about Withings+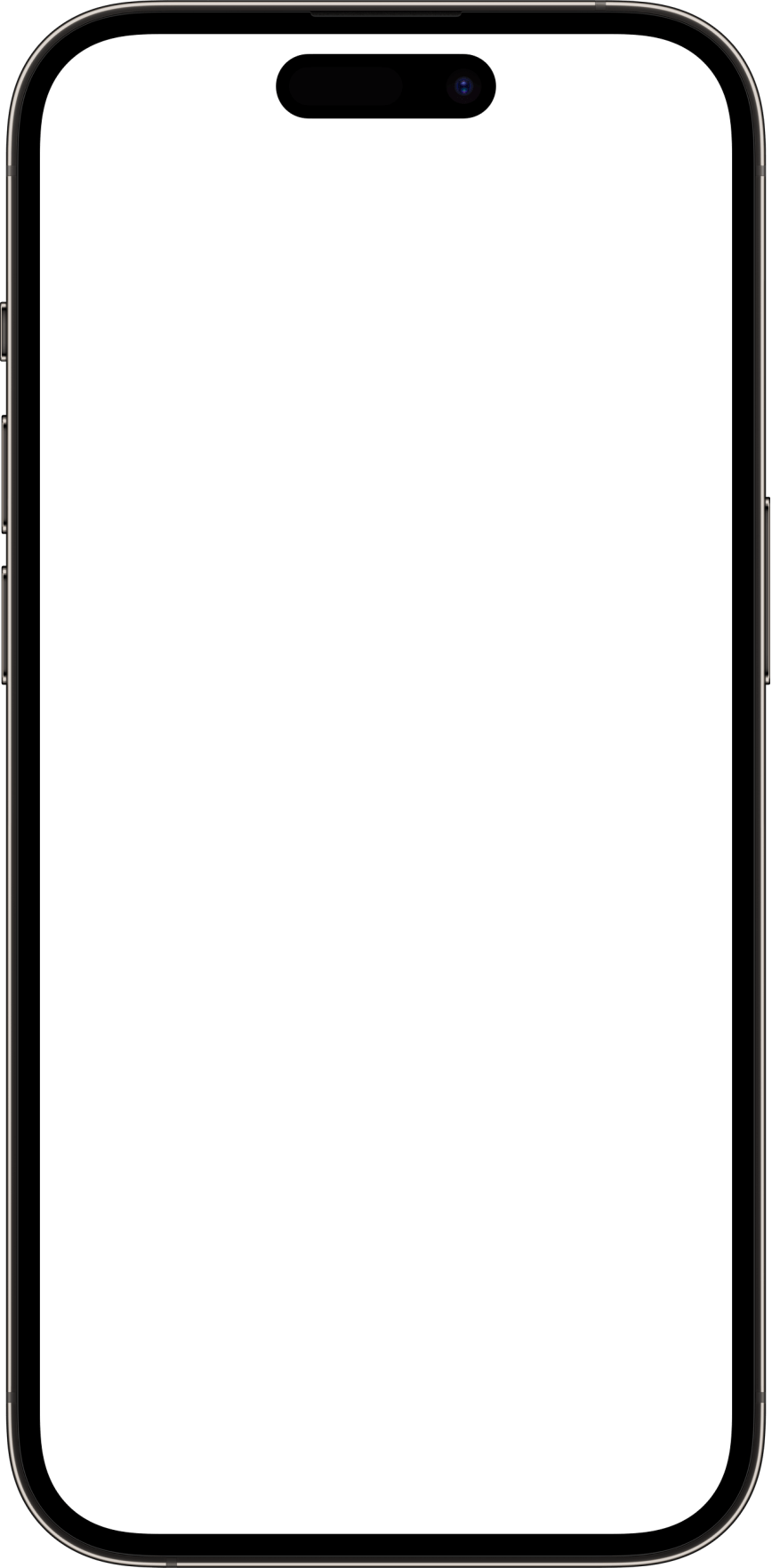 Body Scan
Get a health check-up
Metrics tracked
Weight
Four weight sensors
Precise weight measurements (50g)
Body Composition
Bioelectrical Impedance Analysis (BIA) Multifrequency
Units: body fat %, total body water %, muscle mass kg or lb, bone mass kg or lb, Visceral Fat Index, Basal Metabolic Rate
Multi-user friendly
Automatically recognizes and tracks up to 8 users
Features tailored modes, including Athlete, Pregnancy, Baby and Eyes Closed
Connectivity
Wireless Sync
WiFi 802.11 b/g/n, compatible with WEP/WPA/WPA2-personal networks
Bluetooth connectivity (Bluetooth Smart Ready)
Requirements
Body Scan can be installed on a smartphone or a tablet, via the Withings app available on iOS (iOS 15 and higher) and Android (10.0 and higher).
Cannot be set up from a computer
Device
Four weight sensors
Weight range: 5-200 kg (9-440 lbs)
50 g (0.1lb) precision
Units: kg, lb, st lb
Patented body position detector
Highly-accurate weigh-ins via Position ControlTM technology
Scale
High-strength tempered glass platform
Dimensions: 12.8 x 12.8 x 1.1 in. / 325 x 325 x 25,6 mm
Display
Clear, easy to see graphical display (2.8"), 320 x 240 pixels
High resolution LCD color screen
Storage and memory
Free and unlimited storage of weight data
Stores up to 16 weigh-ins at one time if the scale cannot sync wirelessly
Power supply
Rechargeable Li-ion battery
Average battery life: up to 1 year per charge
Free shipping
30-day trial
More infos about the Withings+ subscription
The Withings+ subscription unlocks an in-app health experience with access to daily engagement support and exclusive content in the areas of sleep, nutrition and activity. With Withings+, you will be guided on a daily basis to create a healthy routine that sticks.
Promotional Offers of Withings+ subscription bundled with a Body Scan health station
For the launch of the Body Scan health station, we offer two introductory Withings+ subscription plans (1)(2):
Open-ended subscription with monthly payment: 3 free months of Withings+, then 9.95€/month (3)
Fixed term subscription with annual payment: 3 free months of Withings+, then 99,5€/year (corresponding to 8,29€/month) (4)
The 3-months trial period starts on the product's installation using the Withings mobile application.
(1) These introductory offers are not mandatory to use the Body Scan health station. By selecting one of these offers, you agree to conclude a subscription contract with Withings for the Withings+ service with the terms and conditions described below and our General Terms and Conditions of Sales. The contract will start upon Body Scan health station installation using the Withings mobile application.
(2) Offer reserved for new Withings+ subscribers only (any person not subscribed to Withings+ service during the last twelve (12) months).
(3) Right after the 3-month trial period, the monthly payment starts and you will be automatically charged 9.95€ (or $9.95 or £9.95) per month.
(4) Right after the 3-month trial period, the annual payment starts and you will be automatically charged 99.5€ (or $99.5 or £99.5) per year.
You can unsubscribe at any time following the procedure described in our General Terms and Conditions of Sales
Fiche produit relative aux qualités ou caractéristiques environnementales
Qualités ou caractéristiques environnementales de l'emballage :
Emballage comportant au moins 65% de matières recyclées
Emballage majoritairement recyclable
Qualités ou caractéristiques environnementales du produit :
Contient au moins 40 milligrammes de métaux précieux