Designed to last
Pulse HR is an advanced activity tracker that enables you to effortlessly keep track of daily activity and training sessions. Includes continuous heart rate to help you get the most out of your workouts, connected GPS to map your route, and automatic sleep tracking with a daily Sleep Score. Plus, you can stay connected to what matters with fully customizable smartphone notifications.
Standout materials
Crafted with a premium 316L stainless steel case and a reinforced polycarbonate surface coating, Pulse HR features a minimalist style that can stand up to the rigors of everyday life.
Better battery life
Pulse HR outlasts the competition with a long-life battery of up to 20 days so you can spend more time moving, and less time charging.
Health partner
Pulse HR lets you learn about yourself to help you get in shape.
Why should you measure your heart rate every day?
Improving your health on a day-to-day basis is about taking care of your most important muscle.
Strengthening your heart can be an an excellent way to build endurance, and knowing your heart rate zones can help you improve.
The Ultimate Heart Rate Guide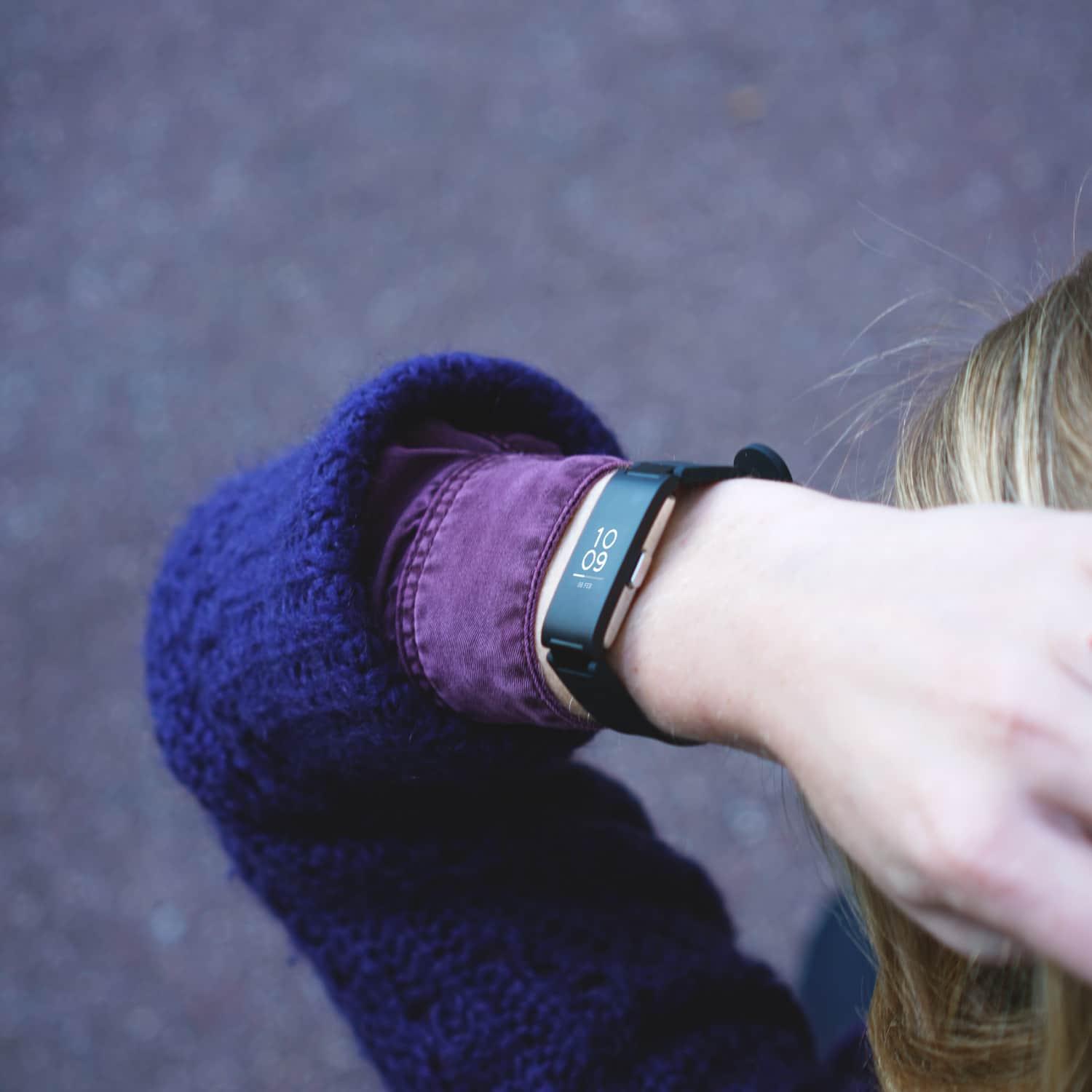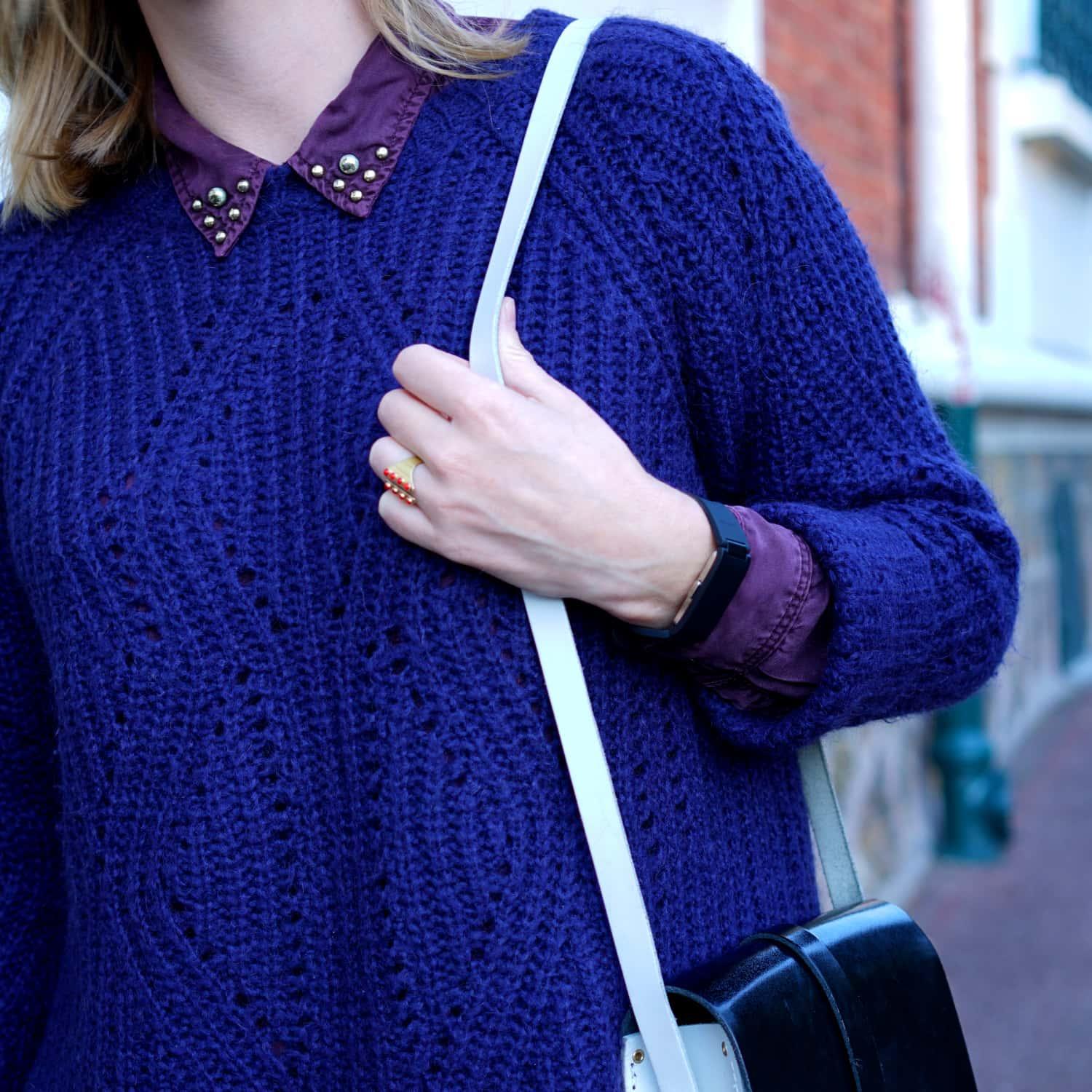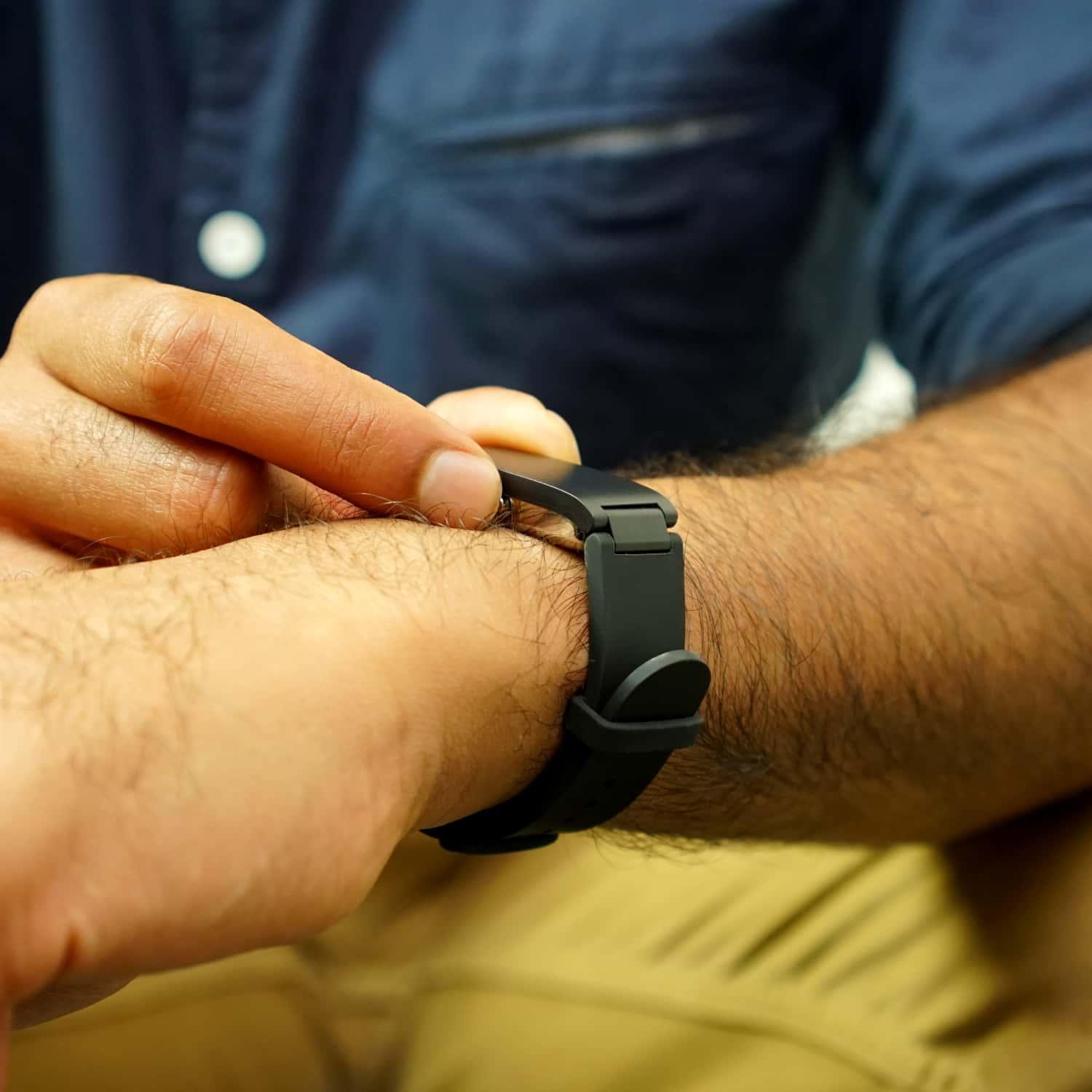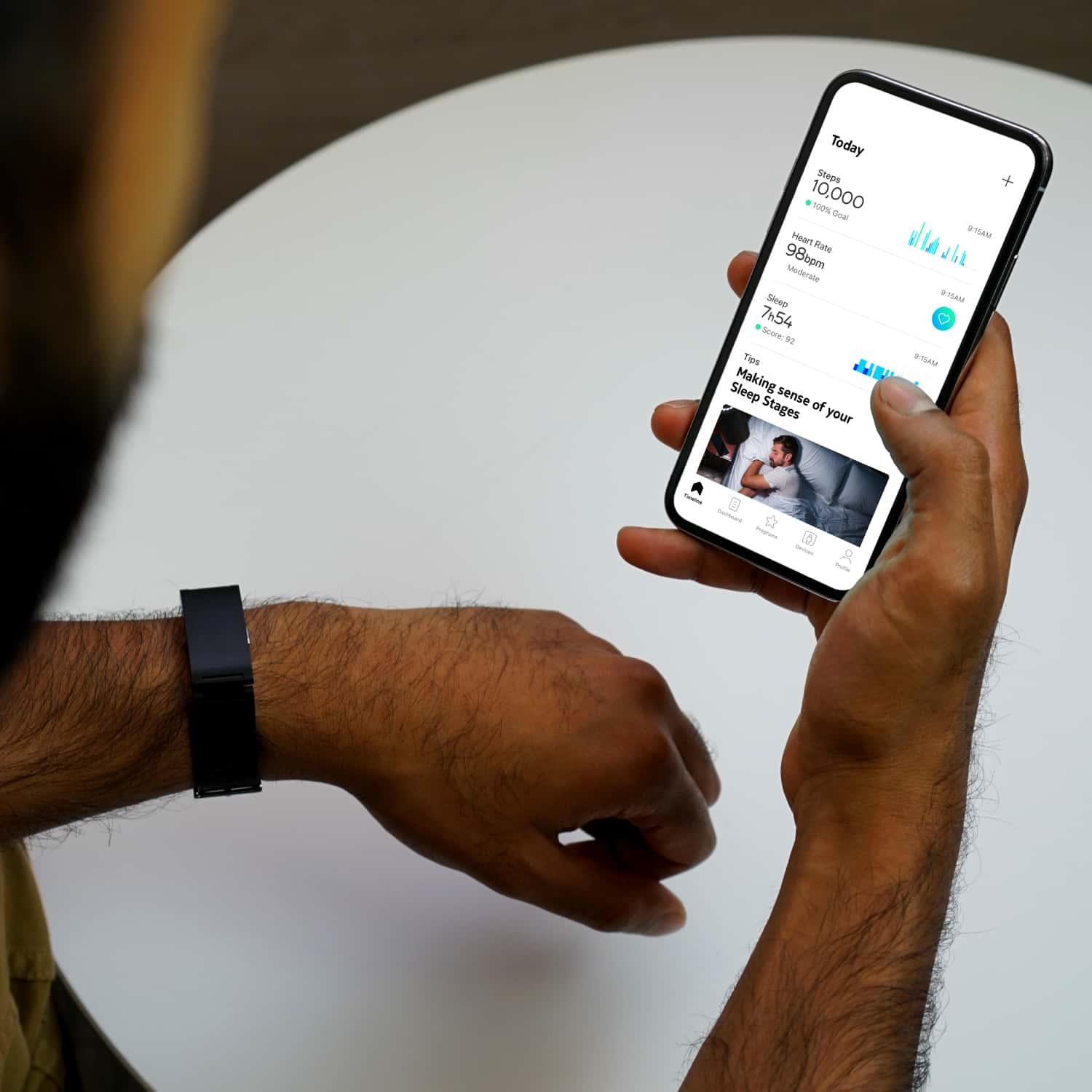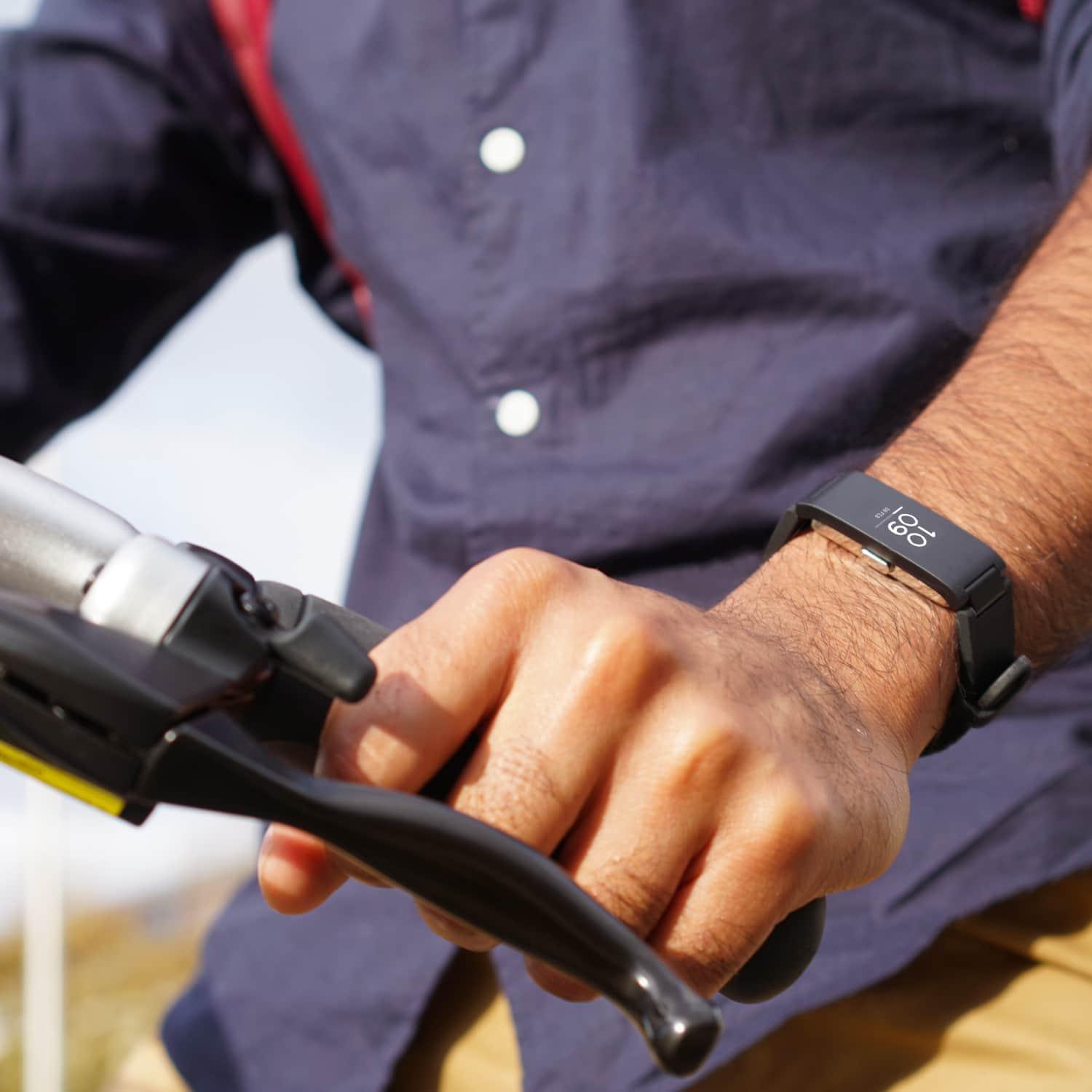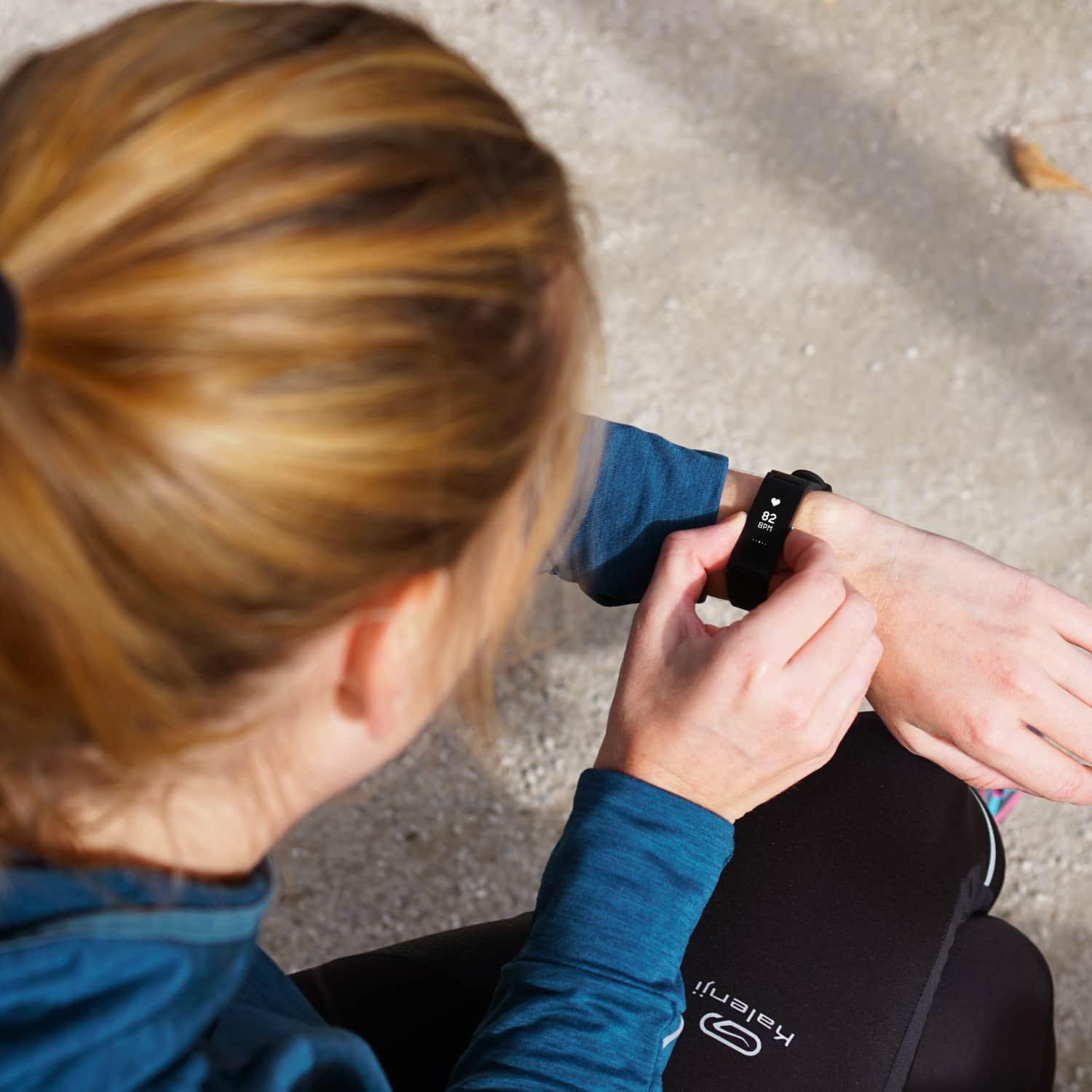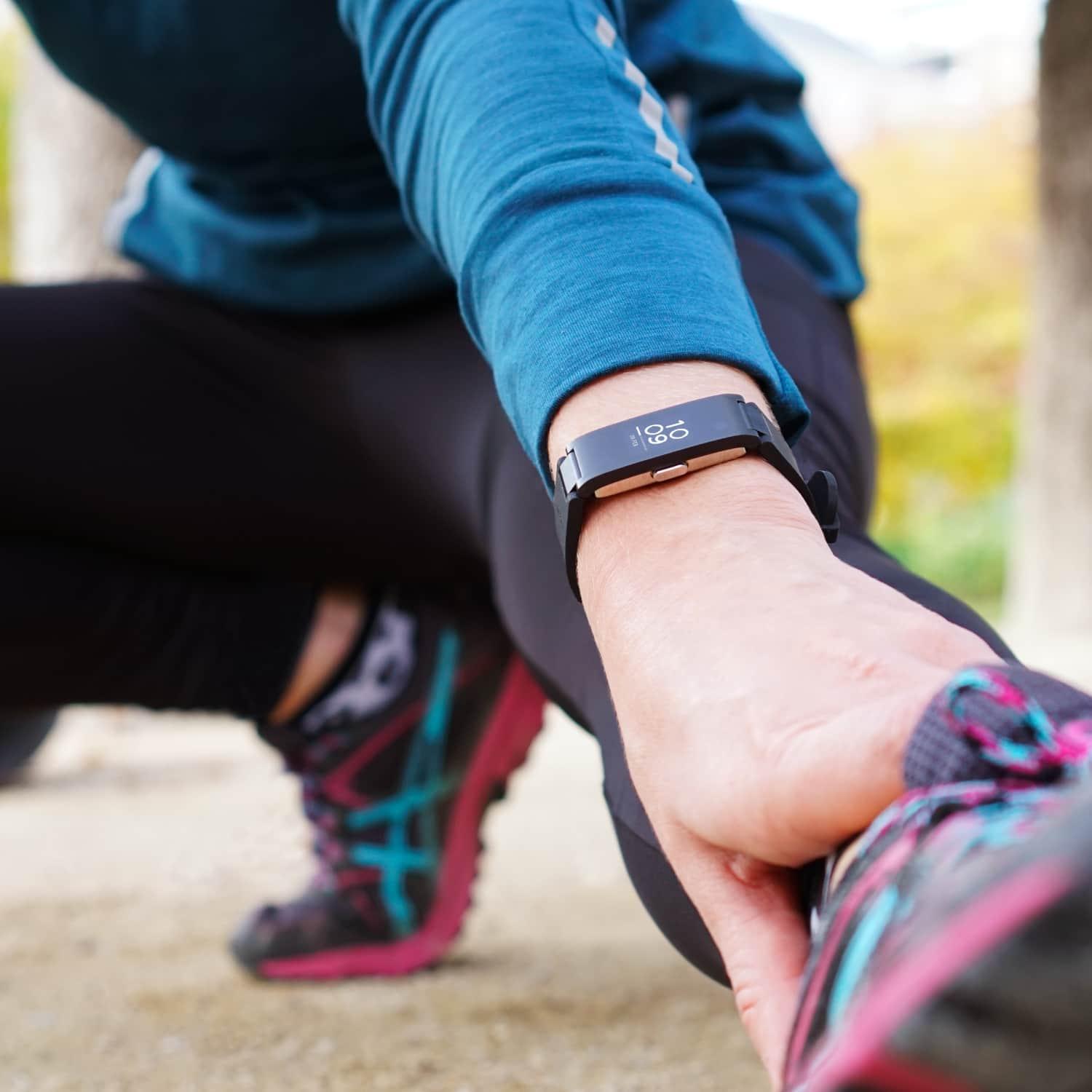 Your biggest supporter
Walk, run, swim: all daily activities are automatically recorded to give you the best overview of your health and daily activity goals in the Health Mate app can help you get inspired to make progress every day.
Personal trainer
Discover how Pulse HR can help you improve your physical activity.
Multisport mode
Every activity is different: you don't work out the same way when you're playing soccer or doing yoga. If you want to track your training session as accurately as possible, simply hold down the side button to select from more than 30 activities. This will start your session and activate continuous heart rate so you can optimize your training.
Connected GPS
Retrace your route. The connected GPS feature, which you can access via your smartphone, will give you a map of your session, including distance, altitude, and pace. This function requires a Bluetooth connection with a smartphone, and location services must be turned on.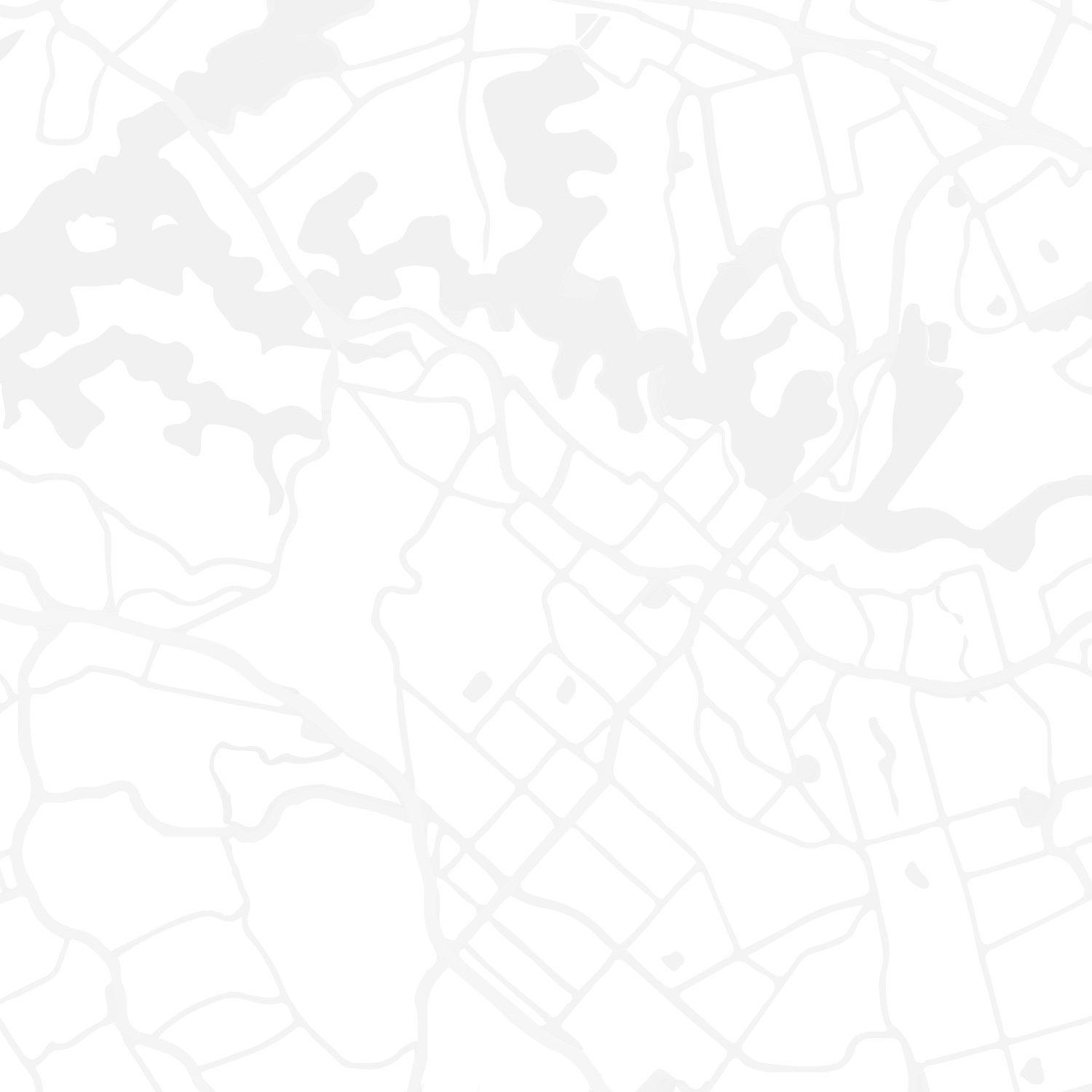 Data at your fingertips
Measurements are automatically synced to the Health Mate app, which means you can visualize results with easy-to-read charts. Includes the time spent in each heart rate zone (light, moderate, intense, and peak) to help you to focus your workouts and achieve real results. And with automatic recognition 24/7, all your daily moves will be recorded in the app.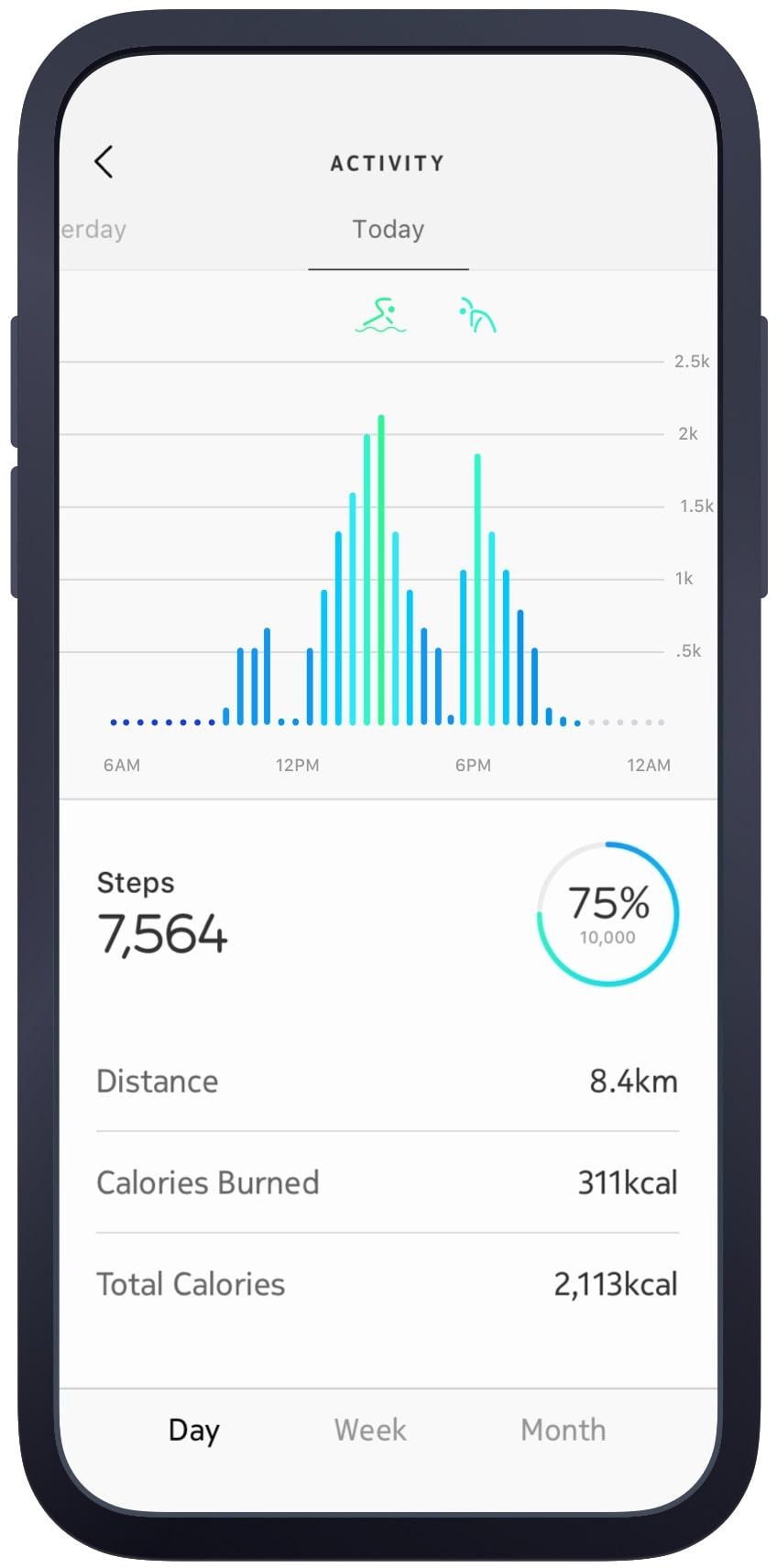 Get a good night's rest
Knowing your nights can help you improve your days.
Sleep cycle tracking
Each morning, Pulse HR will provide updates on your night's sleep (light & deep sleep plus interruptions) in the Health Mate app. And with Smart Wake-Up, the band features a silent vibrating alarm that can wake you at the optimal time in your sleep cycle to help get your day off to the best possible start.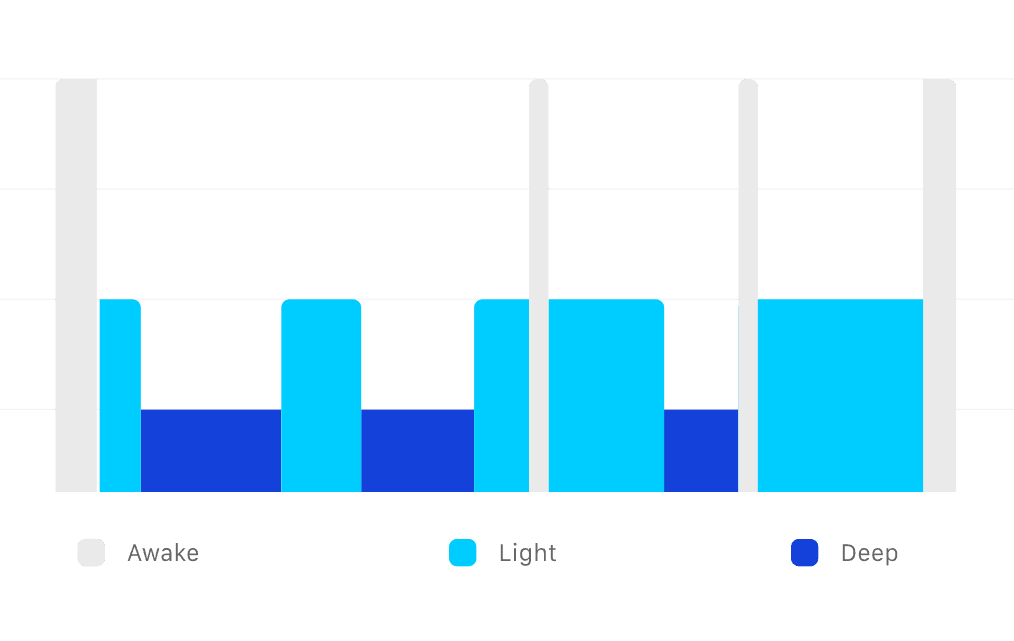 Sleep score
The length of your night's sleep isn't always a guarantee of quality. See your Sleep Score in the app when you wake up and get the lowdown on the factors that influence the quality of your rest, so you can improve it.
Notifications
Stay up-to-date with what matters while living in the moment. Whether you want to see calls, texts, events, or your favorite apps, you can enjoy the freedom that comes with not having to take your phone out of your pocket.
Instagram
Uber
Health Mate
Whatsapp
Pulse HR
Health & fitness tracker
Connectivity
Bluetooth
Bluetooth Low Energy - to sync with Health Mate
Bluetooth connection with location settings permission must be enabled to use the Connected GPS feature
Requirements
Pulse HR can be installed on a smartphone or a tablet, via the Withings app available on iOS (iOS 14 and higher) and Android (10.0 and higher).
Cannot be set up from a computer
Device
Materials
316L stainless steel back case
Hardened polycarbonate top case
Anodized aluminium hinges
Silicone wristband: fits wrists up to 200mm / 7.9"
Water resistant up to 50m (165ft)
Dimensions & weight
Device width: 18.16 mm
Device thickness: 10.45 mm
Device height: 44.4 mm
Device height (including wristband): 252.5 mm
Weight: 45g
Display
OLED screen displays phone notifications, heart rate, steps, distance, calories, activities and alarm settings
Workout mode displays timer and heart rate (continuous tracking)
Storage temperature: -20°C to 85°C (4°F to 185°)
E-Ink™ Screen
Single battery charge lasts
Up to 20 days in normal use
Up to 5 days in workout mode
Charging time
Approximately 2 hours to 100%
About 1 hour to 80%
Storage & memory
Free and unlimited online data storage with a Withings account
5 days of local storage of data between syncs
Usage instruction
Turn on Pulse HR screen by raising your wrist or pressing the side button. Tap the screen or press the side button to scroll through the data—date, heart rate, steps, distance, calories burned, and alarm time.
Tap the screen or press the side button to browse through the Pulse HR features. Launch workout mode with a long press on the side button, click through to find your activity and long press again to select. Starting workout mode will activate the connected GPS feature when running.
Sensor
HR measurement using photoplethysmography (PPG), which monitors heart rate using green LED lights to detect variation in the level of blood in the wrist
High precision MEMS 3-axis accelerometer
Light sensor
Metrics tracked
Metrics
Walking and running: Steps, distance, calories
Heart rate: Beats per minute
Connected GPS: Distance, pace & elevation
Swimming: Session duration, calories
Sleep: Deep and light sleep phases, sleep interruptions
Free shipping
30-day trial
Environmental features
Quis excepteur laboris ut dolor anim do adipisicing cillum eu ipsum nisi. Nisi
Deserunt laborum ex quis do est.
Nostrud fugiat officia ullamco aute sit eu eiusmod ad eiusmod.
Sint commodo ad consectetur occaecat nulla quis dolore anim anim esse nisi.
Cillum ullamco minim laborum duis incididunt ut ex elit excepteur commodo consectetur esse.
Excepteur sunt deserunt tempor officia nostrud cupidatat pariatur eiusmod irure ullamco.
Velit magna reprehenderit deserunt aliquip reprehenderit do ea deserunt qui consequat.
Qui excepteur cillum in Lorem cupidatat occaecat consectetur labore cillum.