Hybrid smartwatches
身につけたくなる健康デバイス
Explore a range of hybrid smartwatches crafted to track, monitor and improve overall health and wellness. Powered by state-of-the-art technology, Withings trackers are renowned for their award-winning design and unsurpassed battery life.
#1
Worldwide
Withings invented the first
Hybrid Smart Watch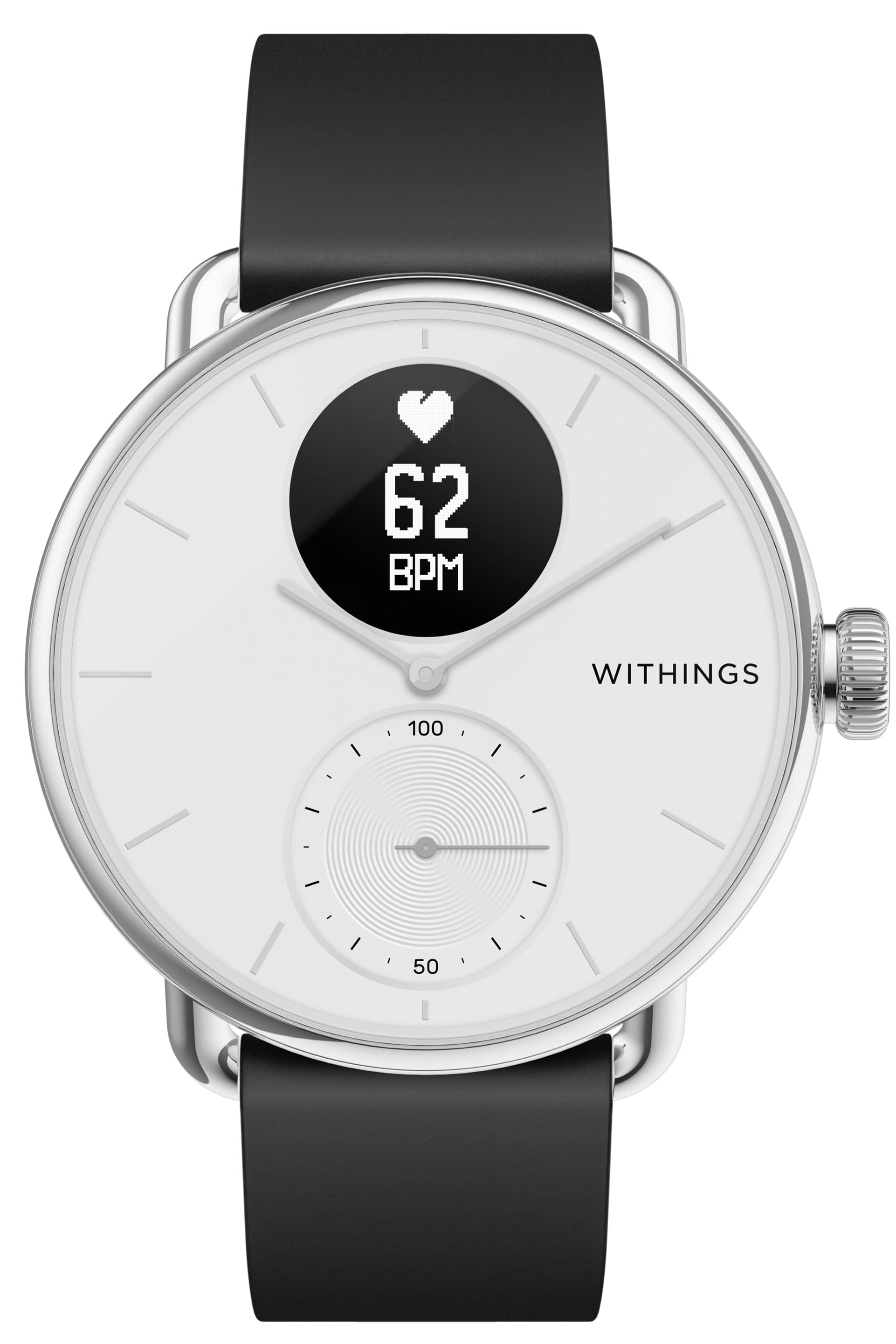 Choose your health companion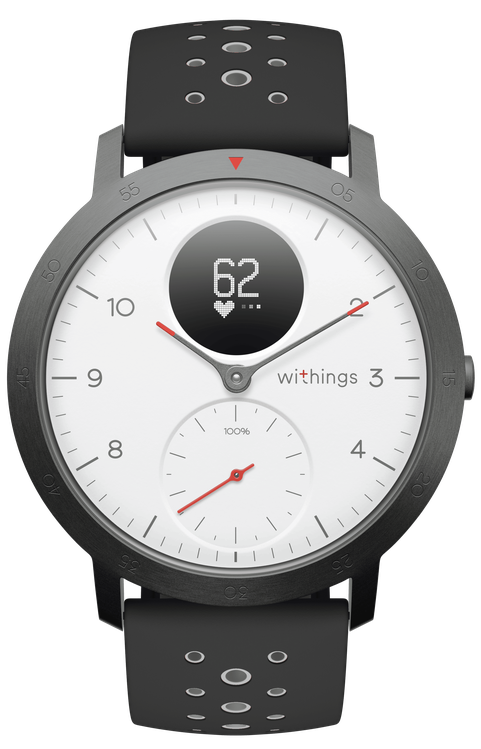 Steel HR
ハイブリッドスマートウォッチ
活動量をトラッキング
睡眠を記録
Smart Wake-up
50m防水
バッテリー最大25日
GPS接続機能
OLED screen
スマートフォン通知
心拍数追跡
VO2MAX推定値(Steel HR Sportのみ)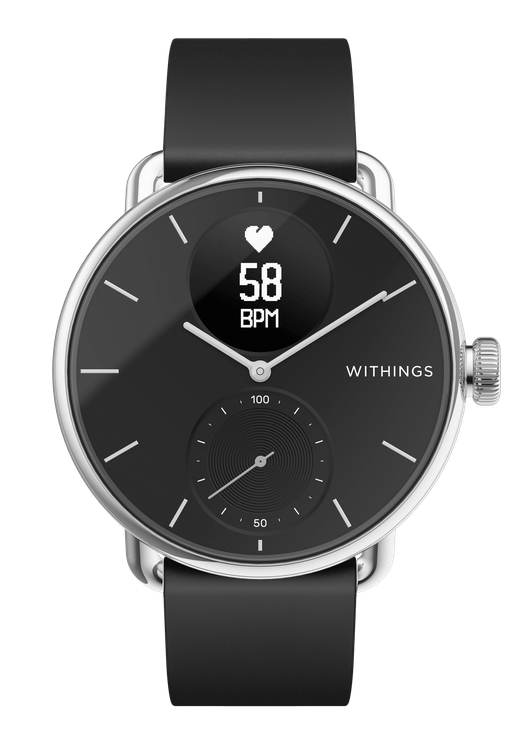 FSA Eligible
ScanWatch
Hybrid Smartwatch with ECG, Heart Rate & Oximeter
活動量をトラッキング
睡眠を記録
Smart Wake-up
50m防水
バッテリー最大30日
GPS接続機能
PMOLED screen
スマートフォン通知
心拍数追跡
VO2Max推定値に基づくフィットネスレベル表示
ECG recording
Oximeter
サファイアガラス
就寝中の呼吸の乱れ

Pulse HR
Health & Fitness Tracker
活動量をトラッキング
睡眠を記録
Smart Wake-up
50m防水
バッテリー最大25日
GPS接続機能
OLED Screen
スマートフォン通知
心拍数追跡
Bespoke looks
Designed to provide you with the best experience of watching your health without compromising on style.
Set a unique style on your wrist
Choose a model and explore a wide selection of easily swappable wristbands to change with every mood.
Discover a variety of additional wristbands to create a unique style for your wrist.
















Explore accessories
Health Mate
Health Mateは自動で時計と同期し記録されたデータをアプリに表示します。
運動の進捗率を簡単に確認
目標達成率を簡単に確認
トレーニングレポート
リーダーボード&バッジ
iOSとAndroidの両方に対応
自動でデータを同期
Withings Health Mate
Your health and fitness coach
Get on the list
Don't miss the latest product news & exclusive deals.
Withingsによる健康トラッカーとハイブリッドスマートウォッチ
人にはそれぞれのスタイルがあります。あなたのライフスタイルに合ったハイブリッド・スマートウォッチや活動量計を探してみてください。全製品とも歩数、ランニング、水泳、睡眠を記録でき、生活に溶け込むクラシックなデザインになっています。 当社の活動量計の特徴は、長い電池持ちにあります。そのおかげで、運動時間はより長く、充電時間はより短く済みます。Steelはボタン電池を使用し、最大8ヶ月間電池交換が不要です。Steel HRは充電式バッテリーを採用し、心拍測定機能を持ちながら、最大25日間稼働します。Withingsの活動量計は50m防水のため、シャワー、お皿洗い、プールに飛び込む直前などに立ち止まって取り外す必要はありません。 Withingsのスマートウォッチは使いやすいだけでなく、バンドを交換することでカスタマイズできます。バンド接続部はバネ式になっているため、道具を使わずに簡単に交換できます。運動に適したシリコンバンド、プレミアムなレザーバンド、カラフルなポップカラーバンドなど、自分だけの組み合わせを見つけてください。 私たちのスマートウォッチのほとんどは心拍を測定することができます。その他にも睡眠、カロリー消費量、スマートフォン通知、GPS接続機能、高度計など多くの機能を備えています。 WithingsのスマートウォッチはiOSとAndroid両方の端末でお使いいただけます。計測されたデータはBluetooth経由で自動でHealth Mateアプリに同期されるので、いつでも好きな時にデータを確認することができます。アクティブで健康的な日々を送れるようWithingsのスタイリッシュなスマートウォッチがお手伝いします。