Sleep
スリープセンシング&ホームオートメーションパッド
夜のパターンを把握し
毎日をより快適に。
Withings Sleepは睡眠サイクル分析(深い、浅い、レム)、心拍数の追跡、そしていびきを検出し記録します。一度セットアップを行えば、あとはWi-Fiを使用し自動でHealth Mateアプリにデータを同期します。また、IFTTTと連携することでベッドに入ったら自動で消灯、起きた時に室温を変更などのシナリオを作成し使用できます。
先進の睡眠記録を体験
Sleepは、睡眠サイクル、心拍数、いびきを検知することで、睡眠質の詳細なレポートを自動でお届けします。
睡眠の重要指標を知る
睡眠時間、睡眠の深さ、夜中起きた回数、睡眠の規則性、寝るまでに掛かった時間、起きるまでに掛かった時間など睡眠質は多くの要素から成り立っています。朝起きたらHealth Mateアプリの睡眠スコアを確認し、これらの重要な指標の数値を確認してみましょう。
睡眠スコアの詳細を知る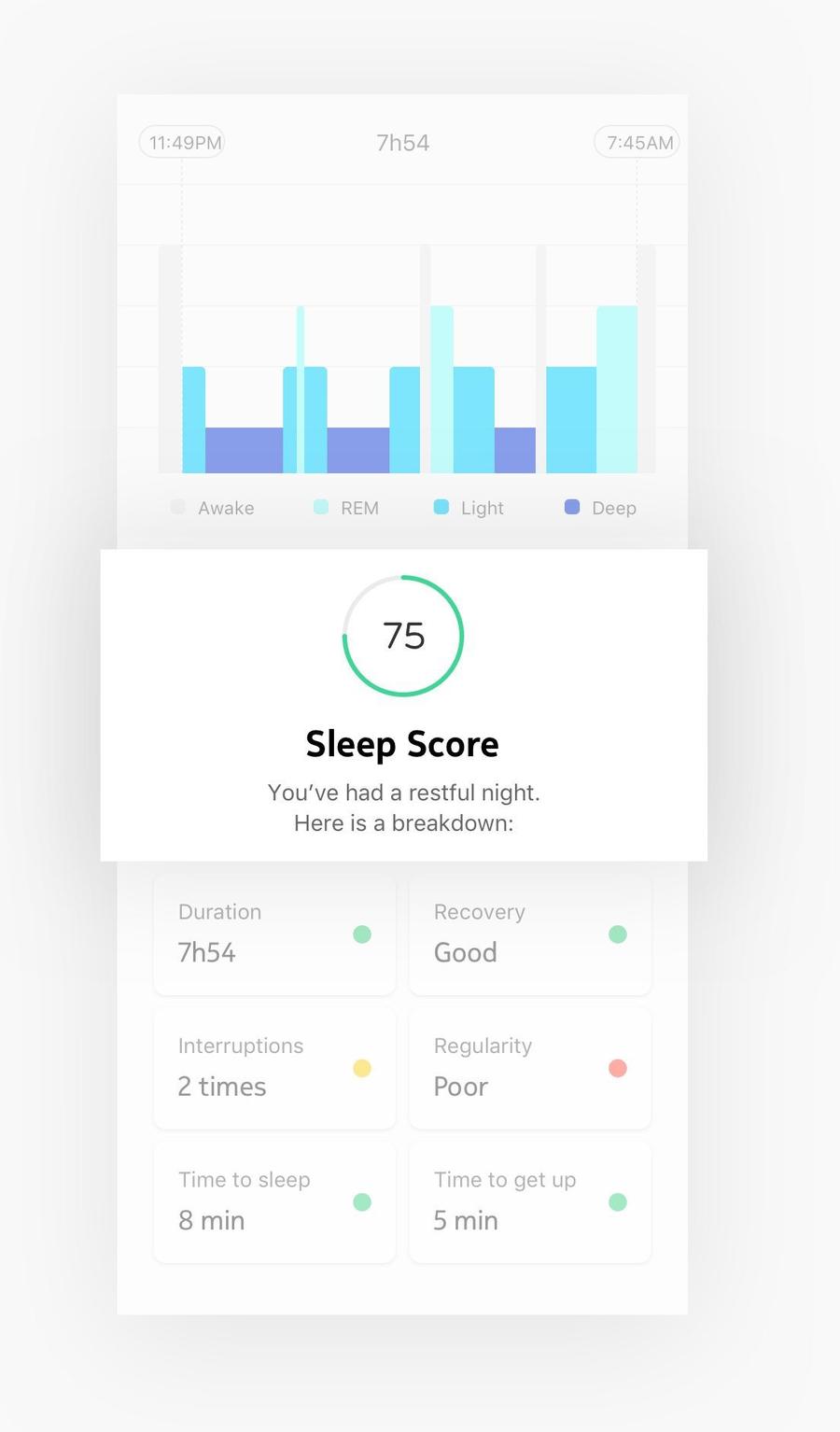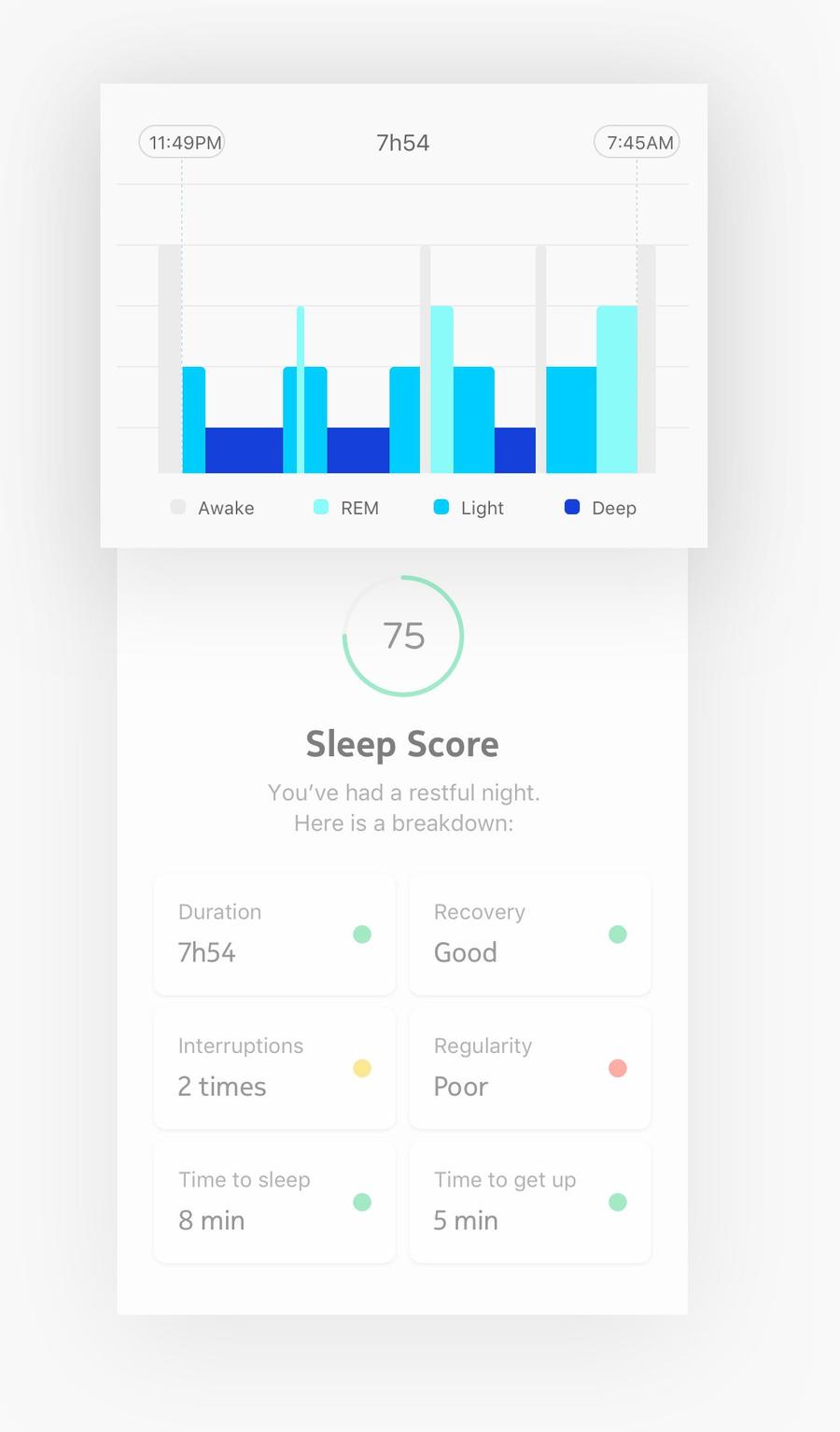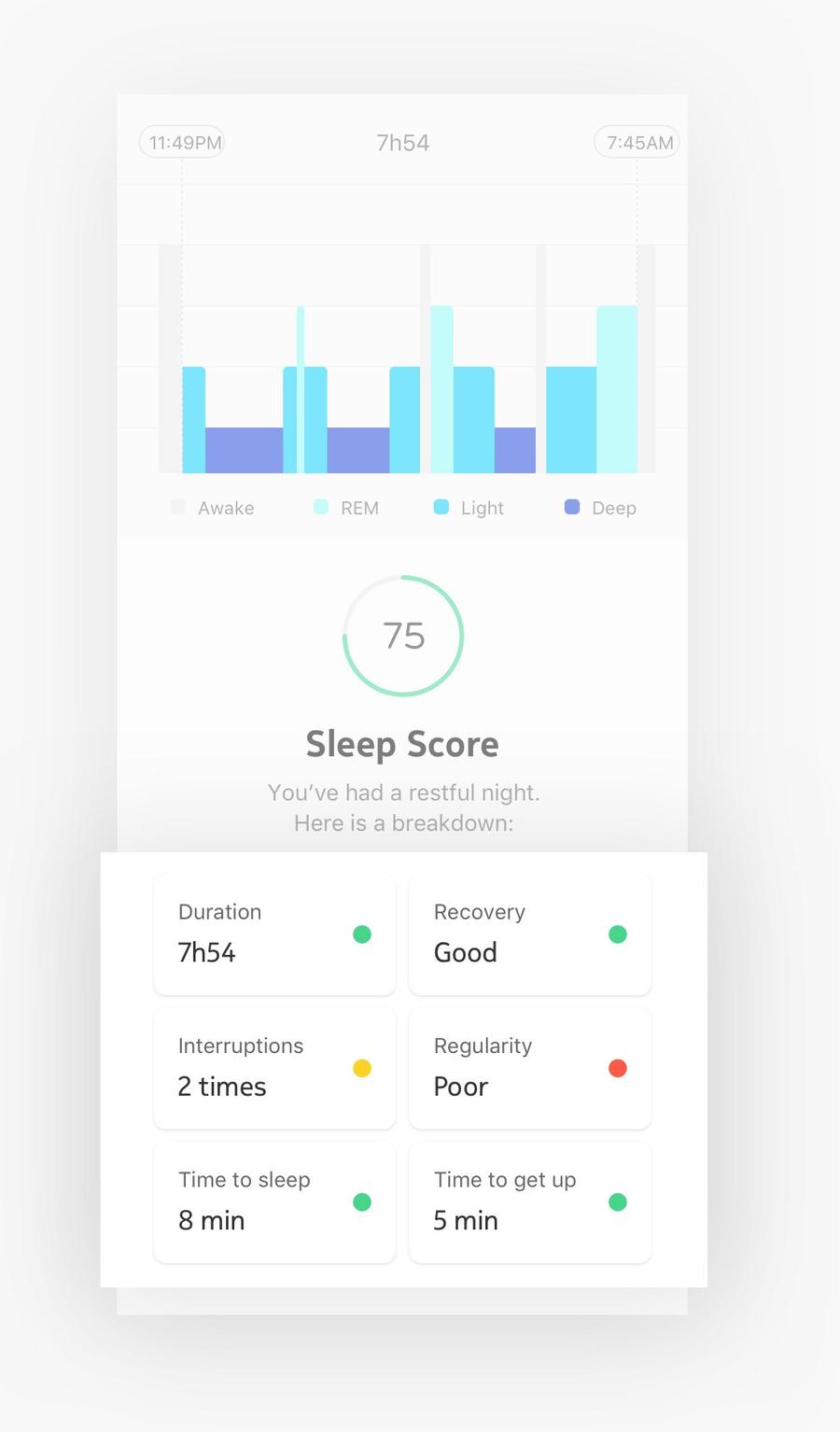 Detect breathing disturbances
呼吸の乱れを検知
新しい
Withings Sleepは、睡眠中の呼吸パターンのアルゴリズムを解析し、呼吸の乱れの程度を計測できるようになりました。
未来で目覚めたかの様な体験を
IFTTTと連携し、ベッドへの出入りをスイッチにすることでホームオートメーション機能を使用できます。寝るだけで自動で照明を切り替えたり、室温を変更する方法をご紹介します。
ただ寝るだけ
マットレスの下にSleepを設置し、一度セットアップするだけで準備は完了です。Wi-Fi経由で自動的に同期するので、毎日起床後にアプリでデータを見るだけで日々の睡眠内容を確認できます。
Sleep
スリープセンシング&ホームオートメーションパッド
追跡される指標
Sleep duration, sleep onset and time to wake
Sleep cycles: deep, light, REM phases
Continuous and average heart-rate
Snoring duration
Sleep Score
接続通信機能
インストールにはBluetooth 4.0が必要です。
Wi-Fi: Automatic Wi-Fi sync | 2.4 GHz b/g/n | WEP/WPA/WPA2
Sleep can be installed on a smartphone or a tablet, via the Health Mate app available on iOS (iOS 10 and higher) and Android (8.0 and higher).
パソコンからセットアップできません
端末
Length: 637mm (25")
Width: 190mm (7.5")
Thickness: 5mm (0.2")
Weight: 350 g (1.13 oz)
Pneumatic sensor: measures respiratory rate, heart beats via ballistocardiography and body movements across the mattress.
Sound sensor: identifies audio signals specific to snoring & cessation of breathing episodes.
Free and unlimited online data storage with a Withings account.
Local storage of data between syncs.
Power supply 5V 1A
USB power adapter included