Sleep
睡眠感应和家庭自动化设备
Know your nights.
Master your days.
Withings Sleep offers sleep cycles analysis (deep, light and REM), heart rate tracking and snore detection. Easy one-time setup and automatic sync to the Health Mate app via Wi-Fi. Also features IFTTT integration for scenarios such as dimming lights when you go to bed, or turning up your thermostat when you get up.
Experience advanced sleep tracking
Sleep provides an in-depth look at your nights by monitoring sleep cycles, tracking heart rate and detecting snoring.
Learn what matters
Every day, wake to your sleep score in the Health Mate app, and learn about the parameters that impact your sleep quality including sleep duration, sleep depth, interruptions, your sleep schedule, plus the time it takes to fall asleep and wake up.
Learn more about Sleep Score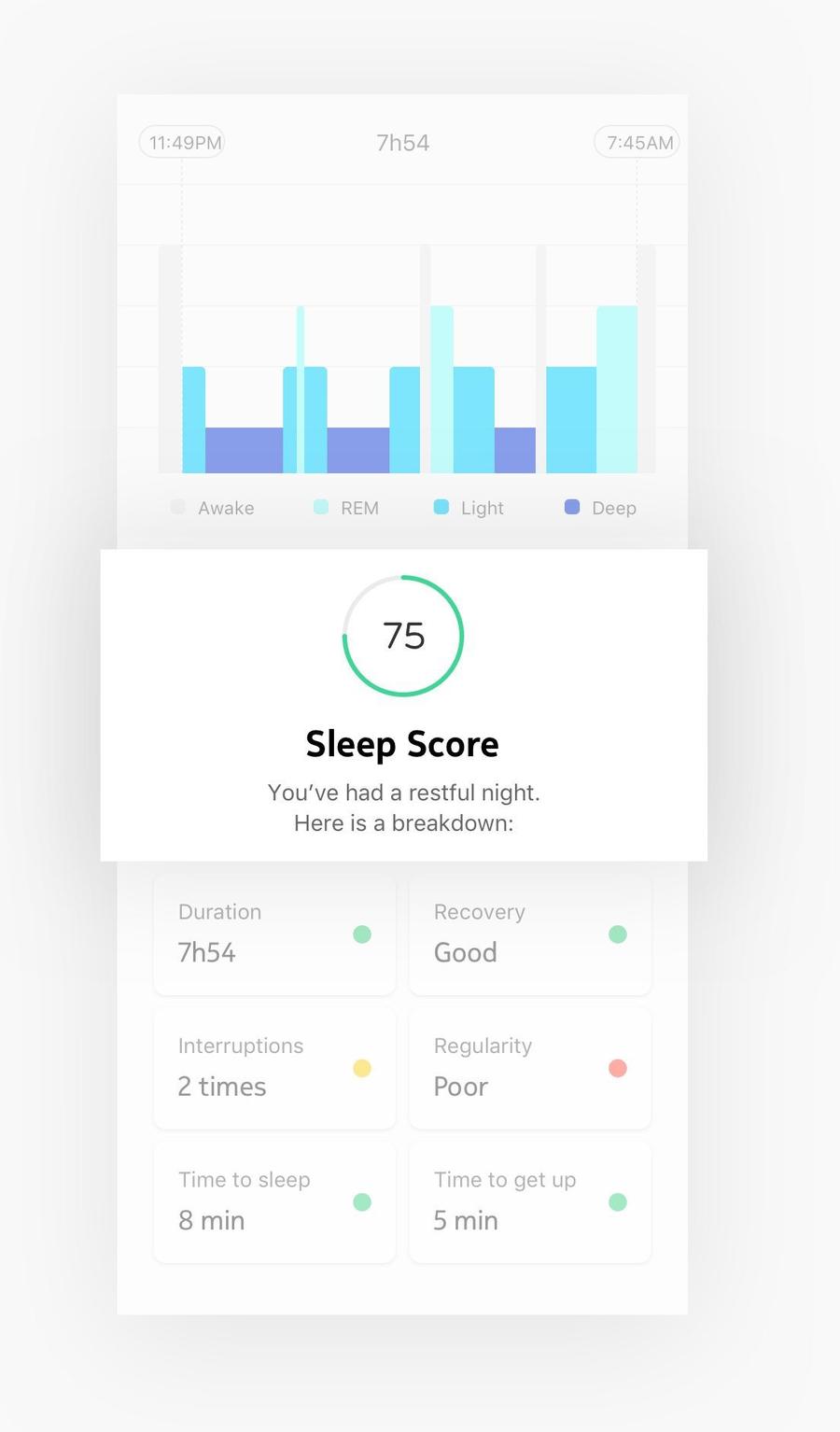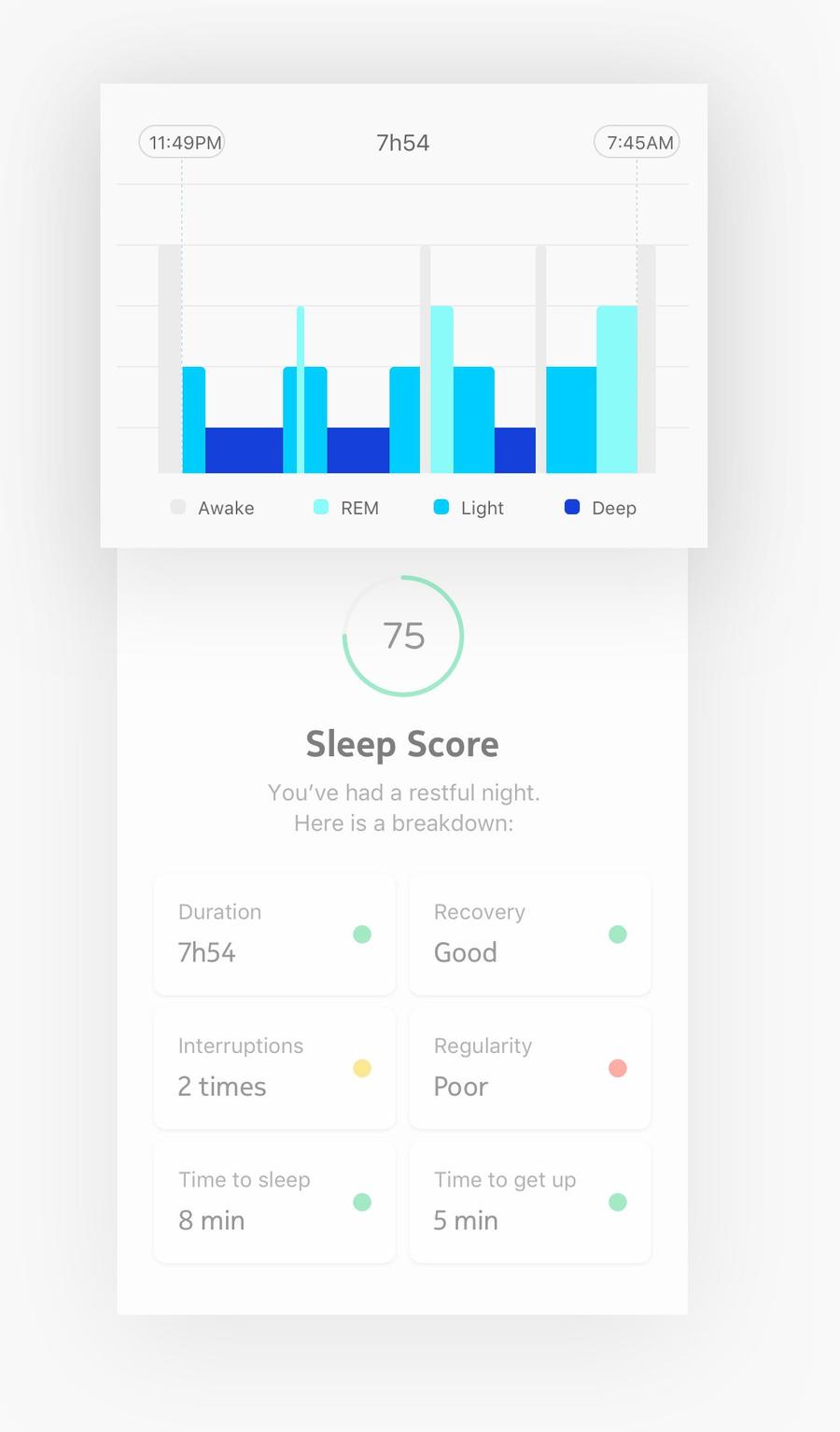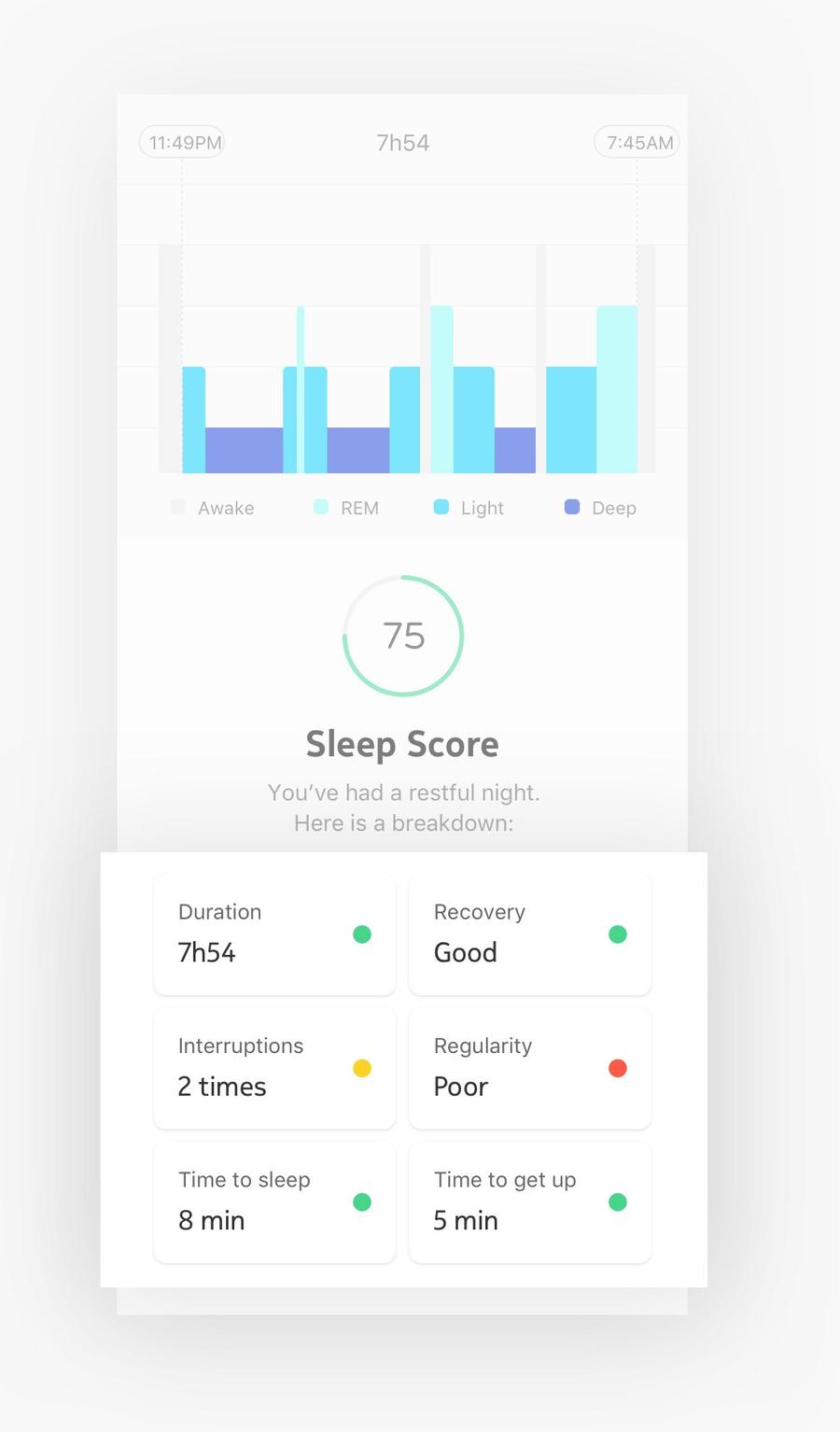 Reinvent your morning & evening routines
Create home automation scenarios with IFTTT just by getting in and out of bed. See how Sleep can act as a switch to control lights, the temperature and more..
Nothing to wear
Easy one-time setup under the mattress makes Sleep fit seamlessly into your life. Plus with automatic sync via Wi-Fi, there's nothing you need to do but sleep and then wake to find all data in the app.