更加轻松高效地测量体温。
Thermo is a game changer. Now, a fast, simple, no-contact gesture yields medical-grade results right on the device and provides an automatic sync with the free Thermo app, available for iOS and Android. In the app, you can track temperature readings, set reminders, and input related symptoms & medications for advice right on your smartphone.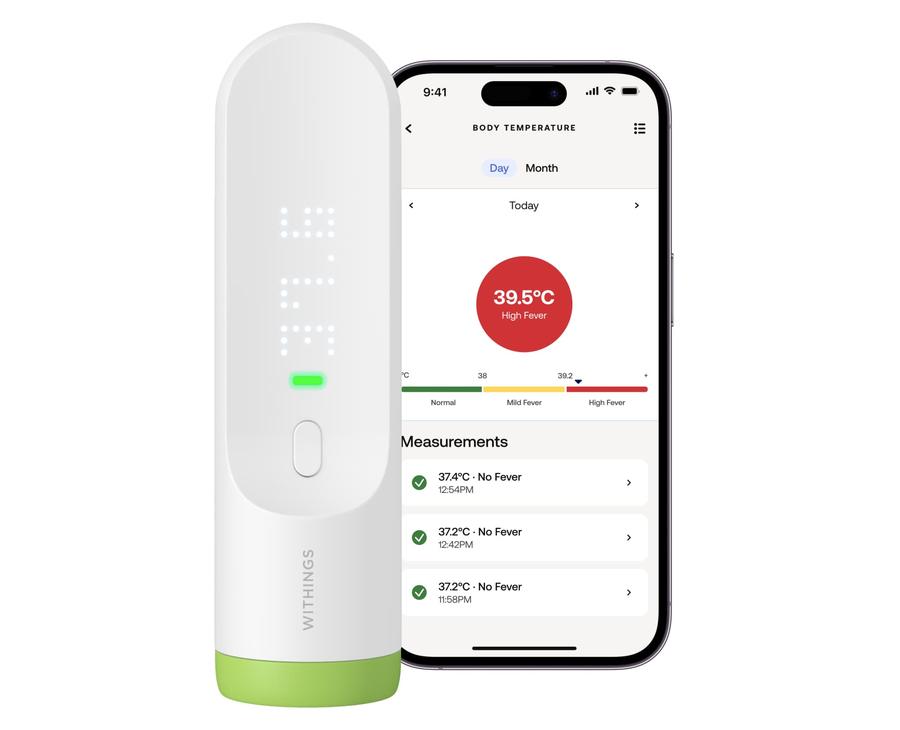 高精度
Thermo 在颞动脉进行测量,这是检测温度变化的最佳位置,因为颞动脉血流来自身体核心部位。
16 个红外传感器获得 4000 多个测量值—我们将这项先进革新称为 HotSpot Sensor 技术。
No contact with skin required
Enjoy a contactless scan up to 1 cm from the forehead. Unlike other thermometers, Thermo does not need to come into contact with any body fluids, such as saliva, perspiration, or earwax. It is the most hygienic way to take anyone's temperature, as Thermo does not need to be cleaned between each measurement.
即时反馈
设备显示夜光读数与彩色 LED 指示灯,以用户年龄为基准,让您了解体温是否正常、有所升高或过高。