更加轻松高效地测量体温。
Thermo is a game changer. Now, a fast, simple, no-contact gesture yields medical-grade results right on the device and provides an automatic sync with the free Thermo app, available for iOS and Android. In the app, you can track temperature readings, set reminders, and input related symptoms & medications for advice right on your smartphone.
高精度
Thermo 在颞动脉进行测量,这是检测温度变化的最佳位置,因为颞动脉血流来自身体核心部位。
16 个红外传感器获得 4000 多个测量值—我们将这项先进革新称为 HotSpot Sensor 技术。
No contact with skin required
Enjoy a contactless scan up to 1 cm from the forehead. Unlike other thermometers, Thermo does not need to come into contact with any body fluids, such as saliva, perspiration, or earwax. It is the most hygienic way to take anyone's temperature, as Thermo does not need to be cleaned between each measurement.
即时反馈
设备显示夜光读数与彩色 LED 指示灯,以用户年龄为基准,让您了解体温是否正常、有所升高或过高。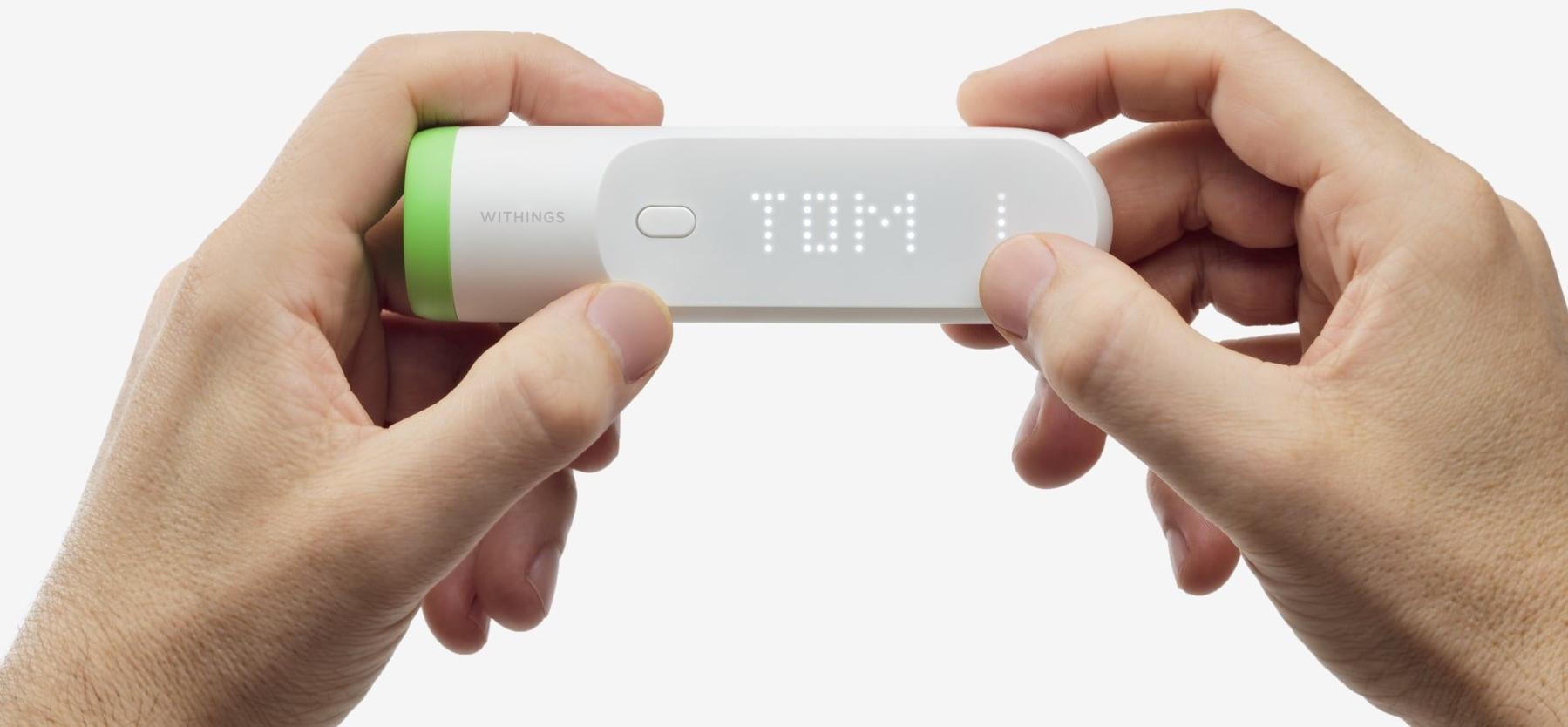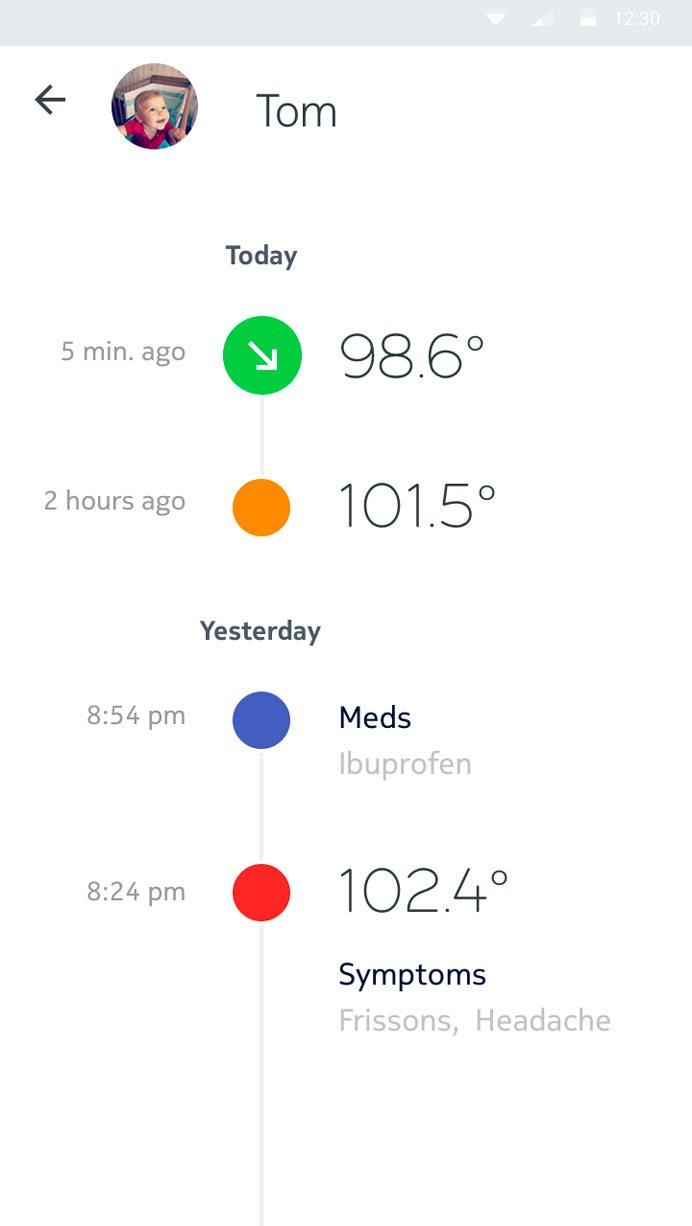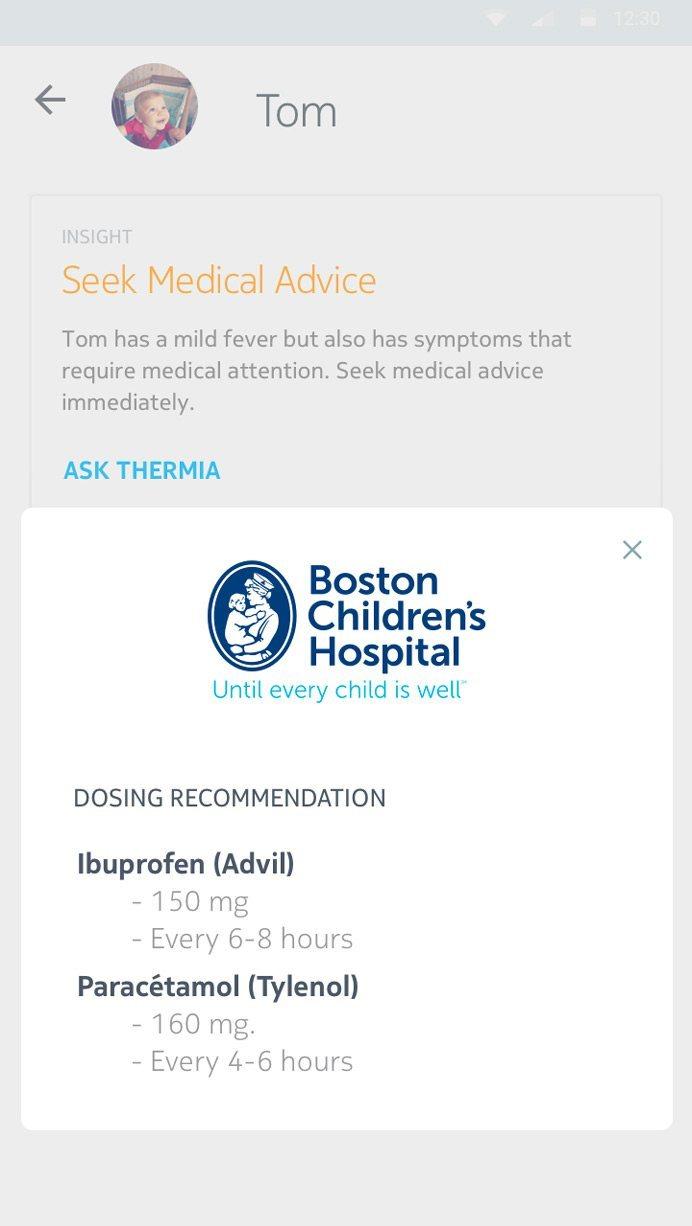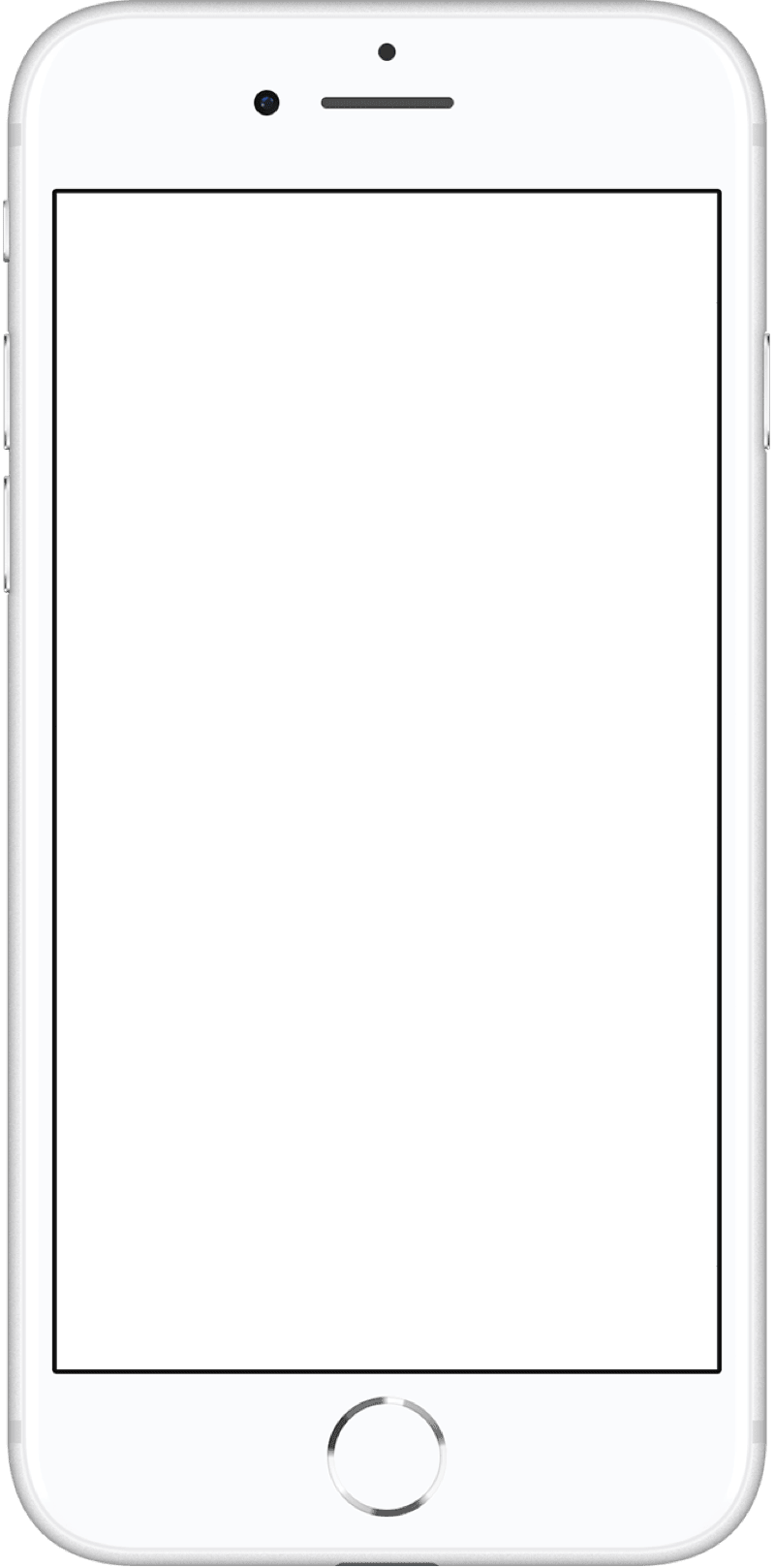 完善的健康日志
除了跟踪体温和症状,您还可以在用户资料中输入备注、药物甚至照片。这有助于您了解治疗是否有效,并且能让您与医生分享完整的历史记录。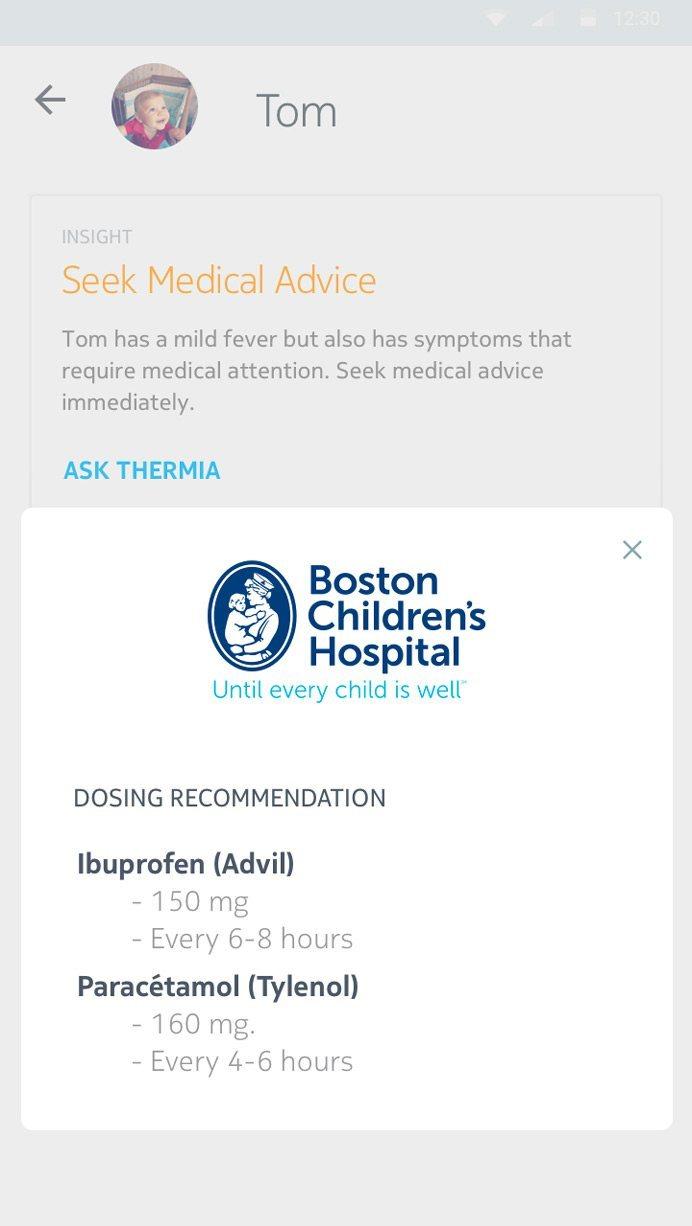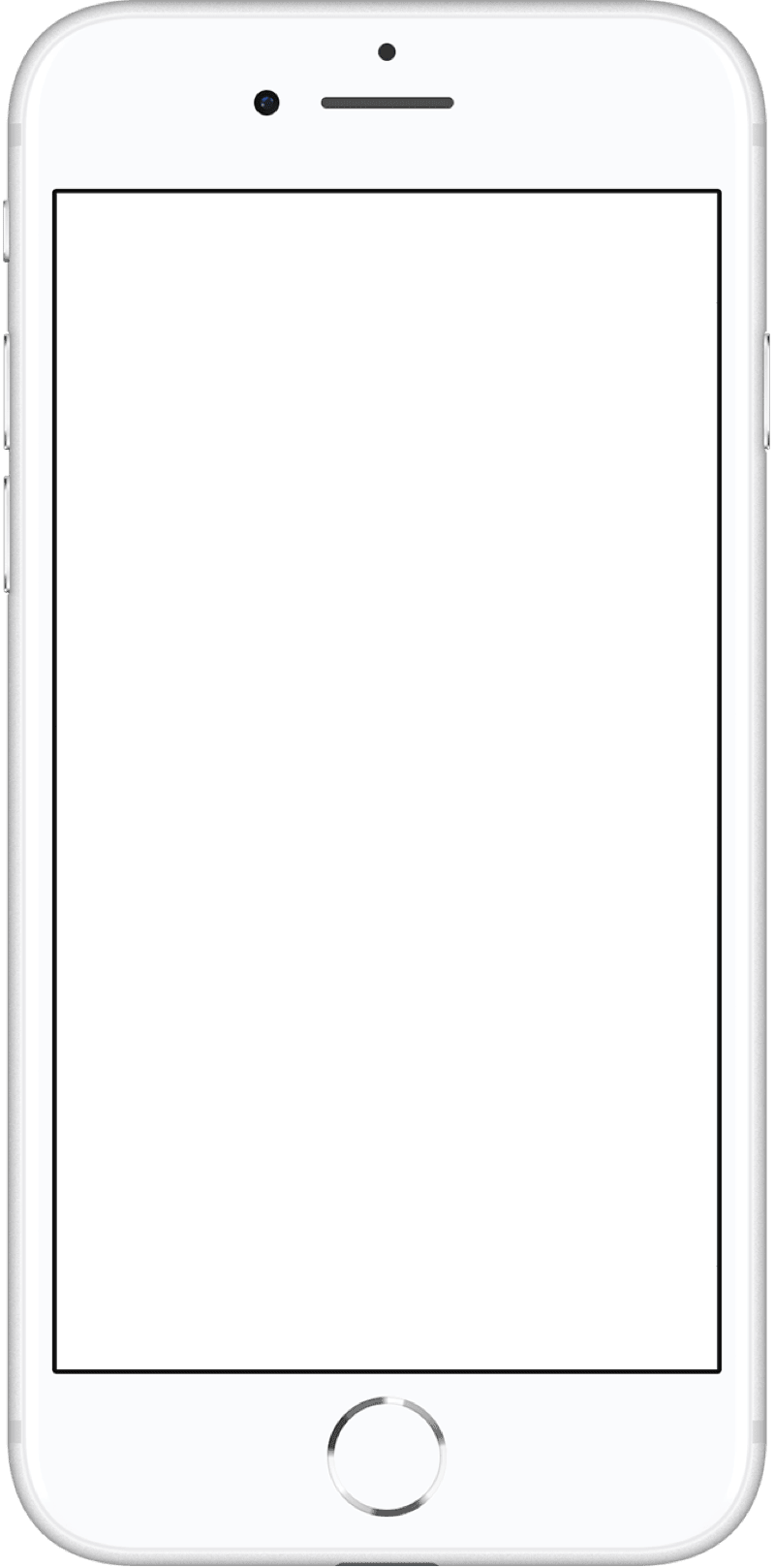 了解何时采取措施
测量值自动与智能手机同步。Thermo 应用可以根据年龄、发烧病史和症状给出先进的健康建议。波士顿儿童医院通过 Thermia™ 提供有关正确药物和正确剂量的教育信息。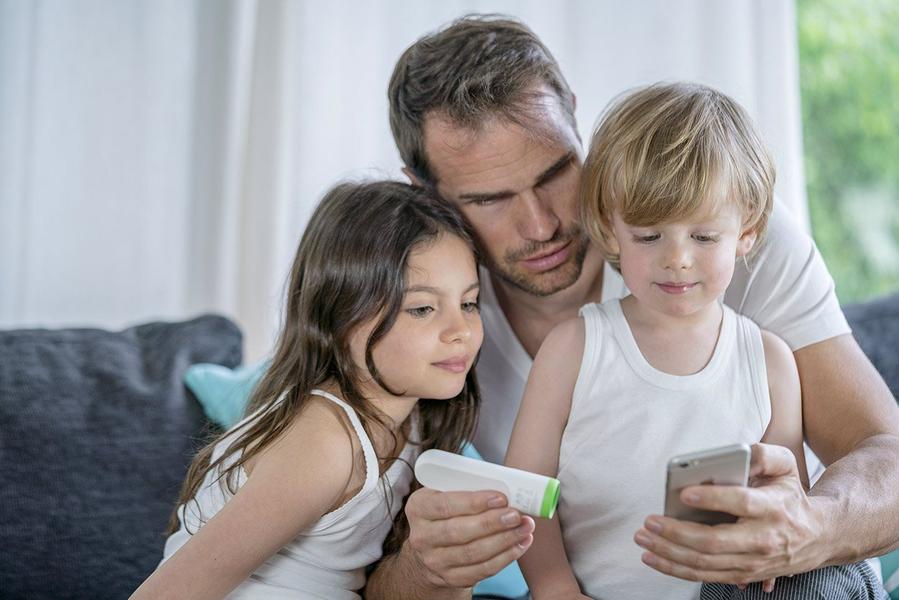 无不适感
不同于传统方法,无需脱衣,婴儿轻松自在。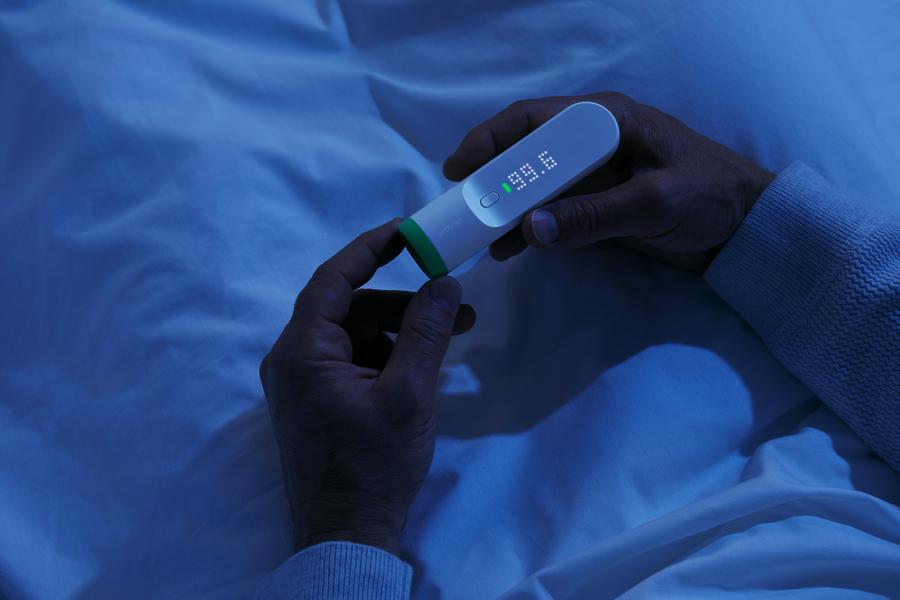 可在夜间读取数值
熄灯测量令孩子睡得安稳,同时密切关注发烧情况。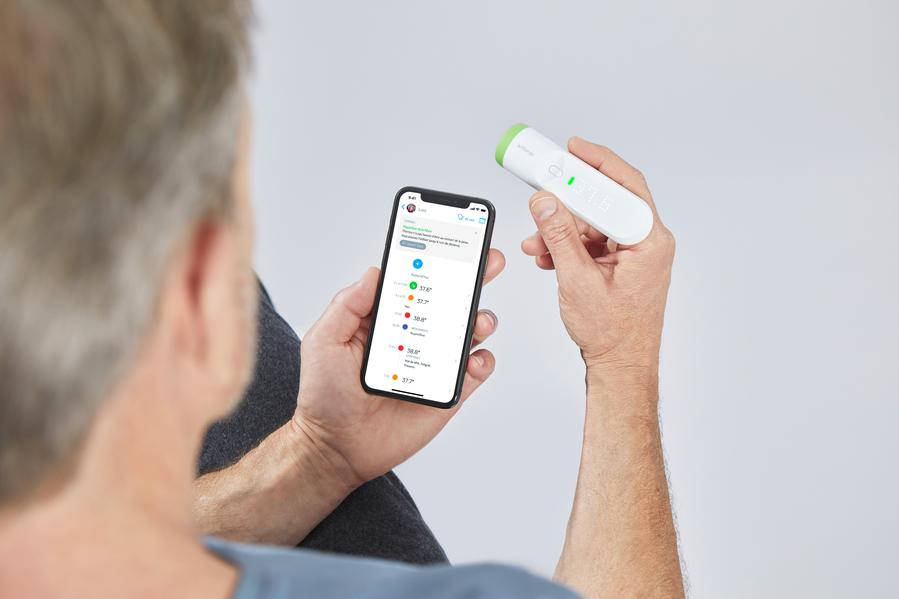 自测
轻松测量体温,振动两次表明测量完毕。
Thermo
Clinically validated
Body+
A Wi-Fi scale that features highly accurate weight, full body composition, and seamless tracking in the Health Mate™ app to help you reach your goals.

Pulse HR
Pulse HR is a water-resistant multisport fitness tracker with a long-life rechargeable battery that lasts up to 20 days, in-depth heart rate and sleep tracking.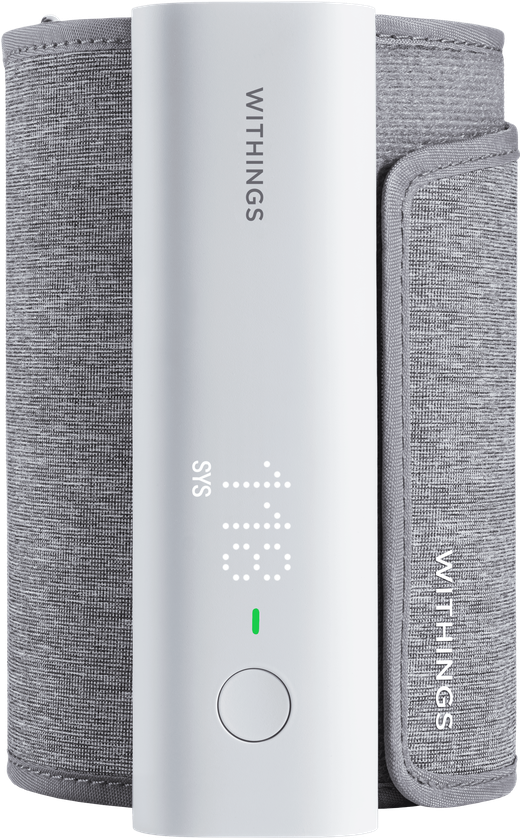 BPM Connect
BPM Connect is a Wi-Fi blood pressure monitor providing medically accurate blood pressure and heart rate measurements with immediate feedback.