Body Cardio
Wi-Fi Smart Scale with Body Composition & Heart Rate
Get to the heart of your matter.
Smart scale
More than just weight
Get a comprehensive picture of your health in just one step: Body Cardio provides highly accurate weight and BMI plus body fat and water percentage, muscle and bone mass. Plus, check in with cardiovascular health via heart rate.
Weigh smarter
Weigh smarter
While people focus on weight, full body composition helps you know what goes into that number, so you can pinpoint your efforts
Fat mass
Fat mass percentage can help anyone understand overall health
Muscle mass
So you can target your efforts to lose fat or get stronger
Water
Clues you into hydration and retention.
Bone mass
To get a full picture of your body.
Weight
Highly-precise measurements accurate to .2 pounds
Weight goal
Track, visualize, improve
People who set a weight goal in the app report losing twice as much weight. When you set a goal, Health Mate coaches you with tips and encouragement to help you reach your objective.
Every weigh-in appears in the Health Mate app automatically, via WiFi or Bluetooth sync. With your weight, body composition, and heart health history, you can see what works, reinforce positive behaviors and stay focused on the big picture.
Learn more about the Health Mate app
Revolutionary Design
Revolutionary Design
At only 0.7 inches thick with a solid aluminum base, Body Cardio has no feet to adjust, making it the thinnest, most stable scale available. Thanks to its design, Body Cardio works equally well on any surface, from a hard floor to a thick carpet.
For the whole family
Up to 8 users can be recognized automatically, and each will have their data independently synced to their Health Mate profile.
More reasons to step on
Provide a daily local weather forecast and display the previous day's step (if you use a Withings activity tracker or the app's built-in tracker).
Ready, aim, achieve
Stay on track by setting a weight goal in the Health Mate app, or by logging food with the built-in nutrition tracking feature.
Get support during pregnancy
Pregnancy Tracker guides expecting mothers through their pregnancy with health-related, obstetrician-reviewed advice, tips, and personalized weight tracking.
Track your child's growth
Baby Mode empowers parents to easily keep an accurate diary of their child's growth simply by stepping on the scale while holding their baby in their arms.
Find the perfect product for all your needs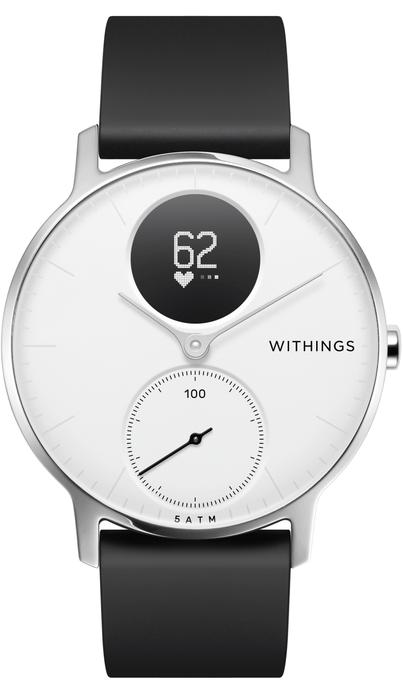 Steel HR
The watch that tracks activity, sleep, and heart rate for up to 25 days.
Body+
A Wi-Fi scale that features highly accurate weight, full body composition, and seamless tracking in the Health Mate app to help you reach your goals.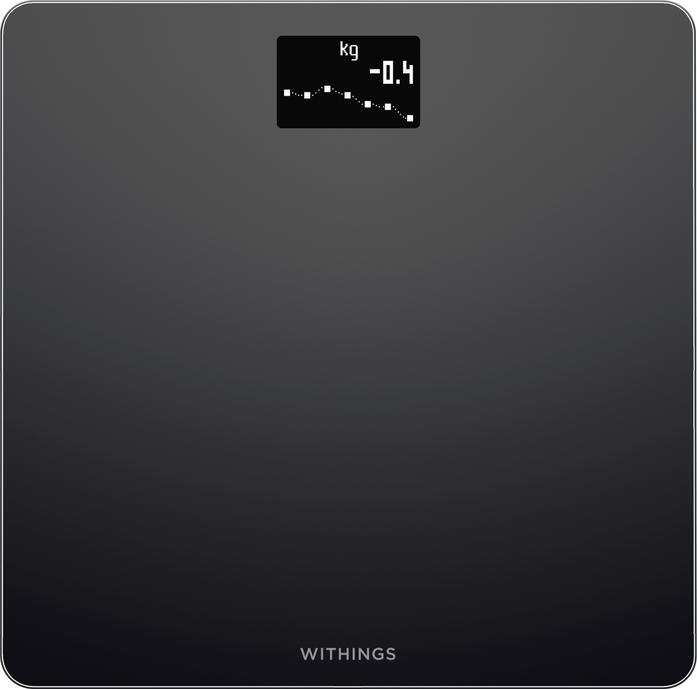 Body
A Wi-Fi scale that features weight, BMI, and automatic sync to the Health Mate app, where you can view trends and find extra motivation to reach your goals.