BODY PRO | BPM CONNECT PRO
Retrieve accurate data in any situation
Now bringing cellular connectivity to help you adapt to all your users.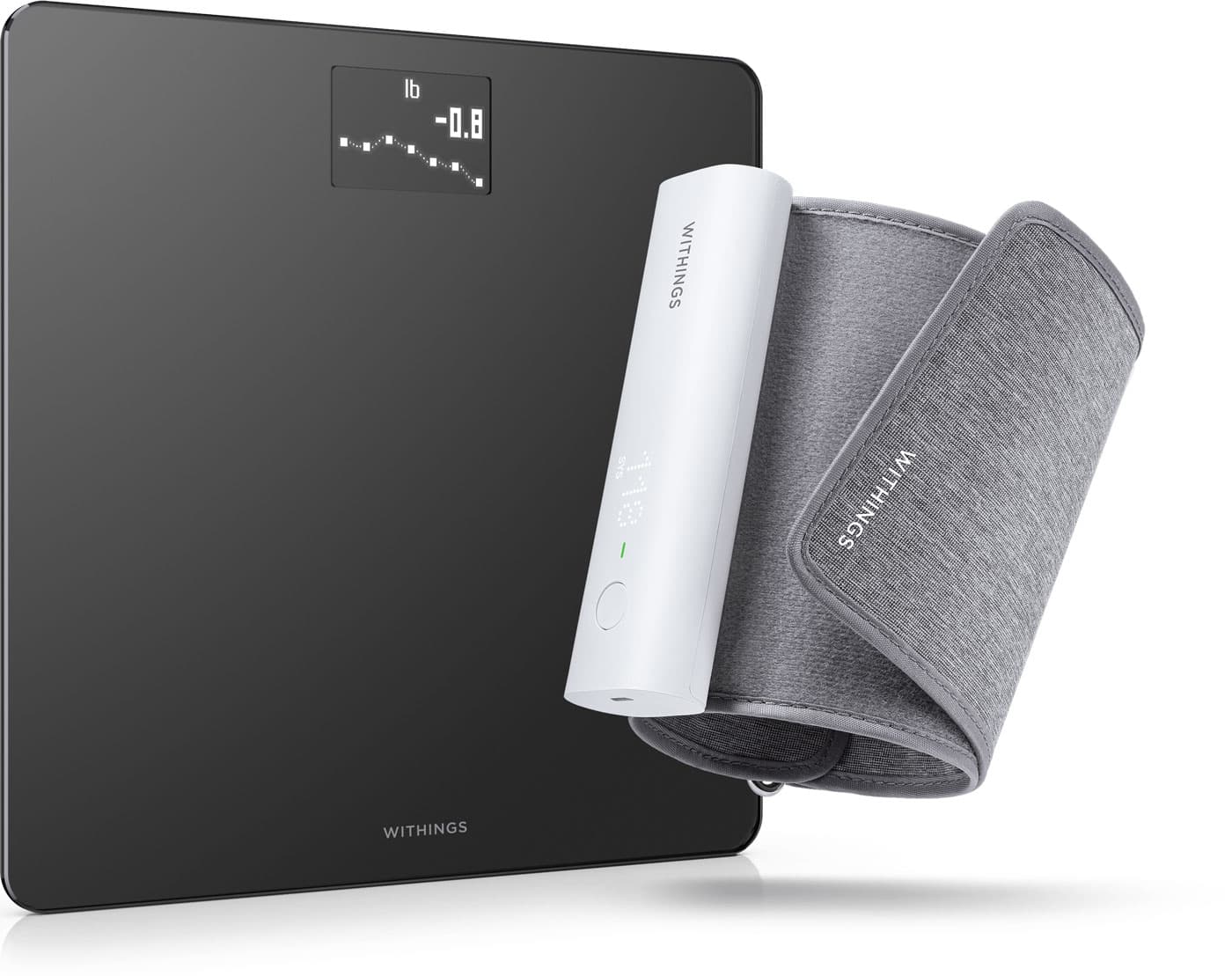 Durable hardware,
flexible connectivity.
Withings award-winning connected health devices are the most reliable way to get accurate real-world data from patients or participants.
Our medical grade devices are manufactured with a keen eye to design. This can reduce the trepidation people may have towards medical objects, and is a strong driver of our users' engagement.
Setting up connected devices can often be a source of friction. Our designers streamlined the experience to make sure installation and use are frictionless. Our solutions are plug and play as they can work over cellular networks, making the devices smartphone and Wi-Fi independent.
Charging a device can risk patient participation in programs,so we removed this barrier by providing long battery lives to our products, such as Withings smart scales which can last up to 2 years on one charge.
Cellular smart scale
Body Pro works right out of the box. Get reliable weight data with best-in-class accuracy and advanced user retention capabilities.
Health metrics
Weight & BMI Wi-Fi Smart Scale
Body is an ultra accurate and easy-to use clinically tested smart scale that offers a complete weight-tracking experience tailored to individuals seeking easy, effective weight management.
Health metrics
Body Composition Wi-Fi Smart Scale
Just step on this advanced smart scale for instant feedback and highly accurate weight & weight trends, BMI, full body composition performed via bioelectrical impedance analysis.
Health metrics
Cellular blood pressure monitor
Easily collect accurate blood pressure readings from anyone, anywhere, including aging and rural populations.
Health metrics
Wi-Fi Smart Blood Pressure Monitor
BPM Connect is a Wi-Fi blood pressure monitor providing medically accurate blood pressure and heart rate measurements with immediate feedback on the device.
Health metrics
Under-mattress sleep tracker
Get sleep-lab insights with the benefit of convenience—there is nothing to wear thanks to an unobtrusive mat designed for one-time setup under the mattress.
Health metrics
Activity & Sleep tracking watch
Seamlessly tracks activity and sleep data with a watch that offers an unsurpassed battery life of 18 months.
Health metrics
Hybrid Smartwatch with advanced Heart Rate monitoring
Empower your users with concentrated micro technology nested into a real watch featuring exceptional heart rate tracking, activity & sleep monitoring.
Health metrics
Cellular gateway
Remove all installation hurdles thanks to a simple product that solves accessibility issues for your users.
Cellular turnkey solution
Not every user has access to a smartphone or a Wi-Fi network at home. For those users, our new hub simplifies the process and is able to securely transmit data over cellular networks.
Withings gateway solves accessibility issues with preconfigured devices* that require no installation from users and securely connect retrieved data to your external services.
To install and sync data, all your users have to do is plugging Data Hub and the data are automatically synced. All data can be retrieved in your environment thanks to our API.
*Withings Data Hub is not required to collect data from Body Pro & BPM Connect Pro cellular devices.