Blood pressure monitoring made simple
Simply slip on the cuff, turn on the Wireless Blood Pressure Monitor and the Health Mate app will automatically launch. You are ready to take your blood pressure.
Instant feedback
The app gives you instant color-coded feedback based on the ESH (European Society of Hypertension) and the AHA (American Heart Association) recommendations for hypertension.
Smart hypertension management
Because tracking over time helps you better understand heart health, all blood pressure readings automatically sync with the Health Mate app, which creates an easy-to-understand chart of all your measurements.
Keep your doctor in the loop
Use the BPM for prevention or to check the efficacy of your treatment. Either way, a few taps on your smartphone is all it takes to share measurements with your doctor.
Trusted accuracy
Our blood pressure monitors have been used in projects to see how connected home monitoring can help control hypertension and improve the doctor-patient relationship.
Develop a Routine
Get help following your healthy routine by setting up reminders for measurement in the app.
Advanced Cardiovascular Health Reporting
Hy-Result is an optional in-app upgrade that helps you follow a medical protocol at home. Our new premium feature provides you with coaching and a personalized blood pressure report directly in the Health Mate app. Available exclusively on iOS.
Technical Specifications
Connectivity
Metrics tracked
Device
In the box
iOS compatibility (iOS 7 and higher)
iPhone 4S and more recent
iPod touch 5th generation and more recent
iPad 3rd generation and more recent
Android compatibility (4.0 and higher)
Requires a Bluetooth or Internet connectivity
Bluetooth Smart Ready device
Bluetooth Low Energy connectivity
Find the perfect product for all your needs

Thermo
A revolutionary thermometer that requires no contact, provides highly accurate temperatures, and automatically syncs with a dedicated app to track up to 8 users.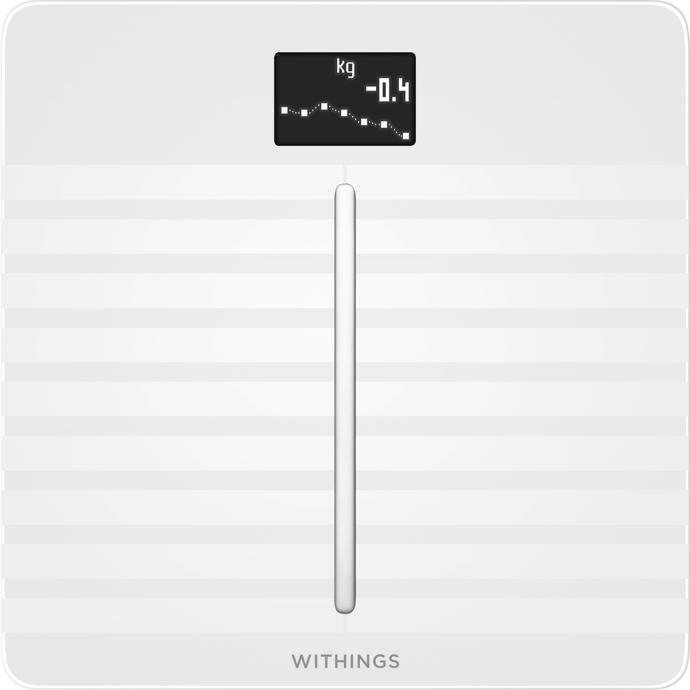 Body Cardio
An advanced Wi-Fi scale that delivers full body composition, exclusive heart health metrics, and seamless tracking in the Health Mate app.
Steel
A stylish watch that automatically tracks activity and sleep and never needs charging.